NYT Writers Call Out Newspaper's Bias in Coverage of Transgender Issues
Feb 17, 2023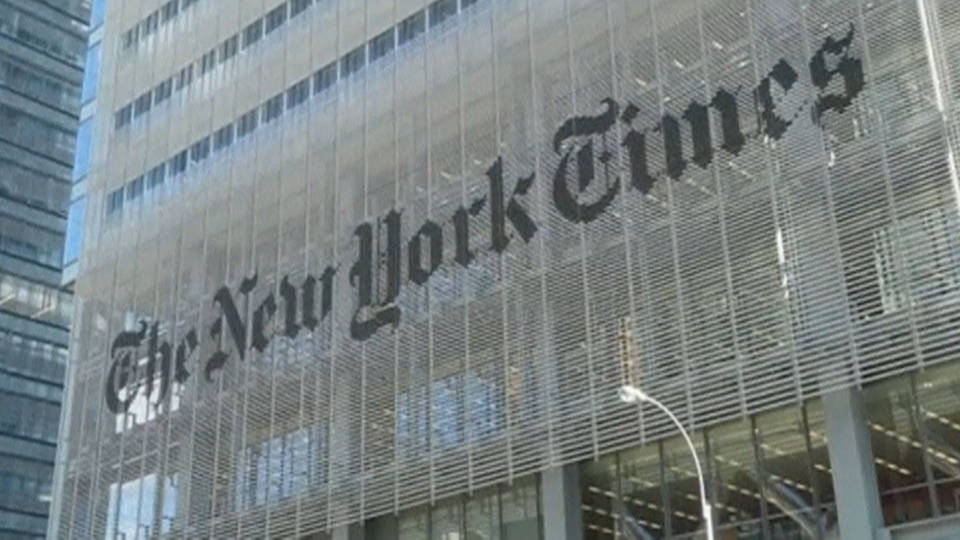 Close to 200 New York Times contributors have published an open letter criticizing the Times' recent coverage of stories involving transgender, non-binary, and gender nonconforming people, in particular concerning medical issues. The letter says Republican lawmakers have cited the Times' coverage to justify bans on gender-affirming care for youth. In response, the top editor of The New York Times on Thursday defended the paper's coverage of trans issues, warning journalists that such public criticism will "not be tolerated."
Norfolk Southern Train Derails in Michigan as EPA Chief Visits Site of Toxic Ohio Crash
Feb 17, 2023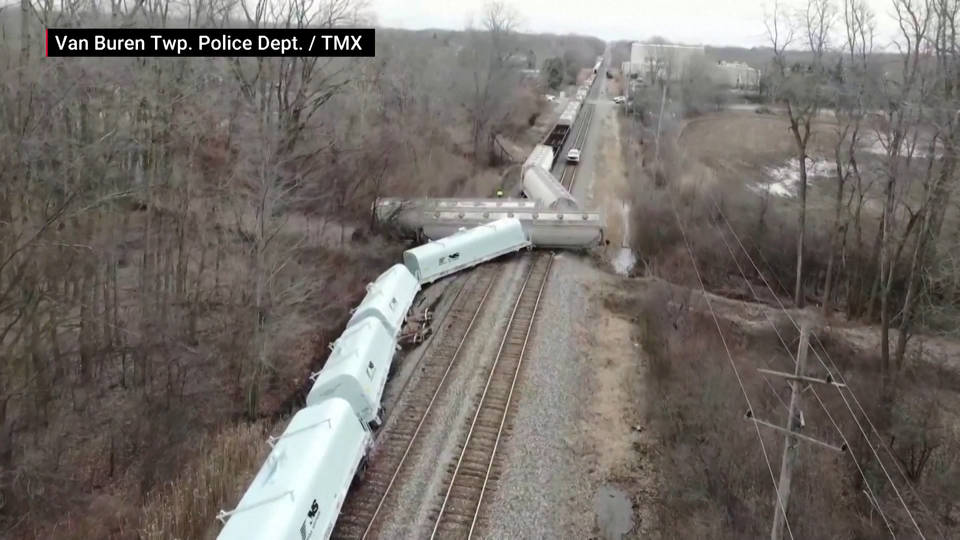 In Michigan, a train operated by Norfolk Southern derailed on Thursday in Van Buren Township, 30 miles west of Detroit, causing more than two dozen rail cars to pile up and triggering fears of a toxic release. Local authorities reported one rail car contained liquid chlorine, a highly corrosive chemical. Norfolk Southern said no hazardous materials spilled.
The crash came as Environmental Protection Agency Administrator Michael Regan visited East Palestine, Ohio to meet with residents affected by this month's crash of a Norfolk Southern train carrying vinyl chloride and other toxic and carcinogenic chemicals, which were released in a so-called "controlled" burn that sent a toxic mushroom cloud high into the air.
Tesla Recalls 360,000 Self-Driving Cars; Worker Organizers Accuse EV Maker of Retaliatory Firings
Feb 17, 2023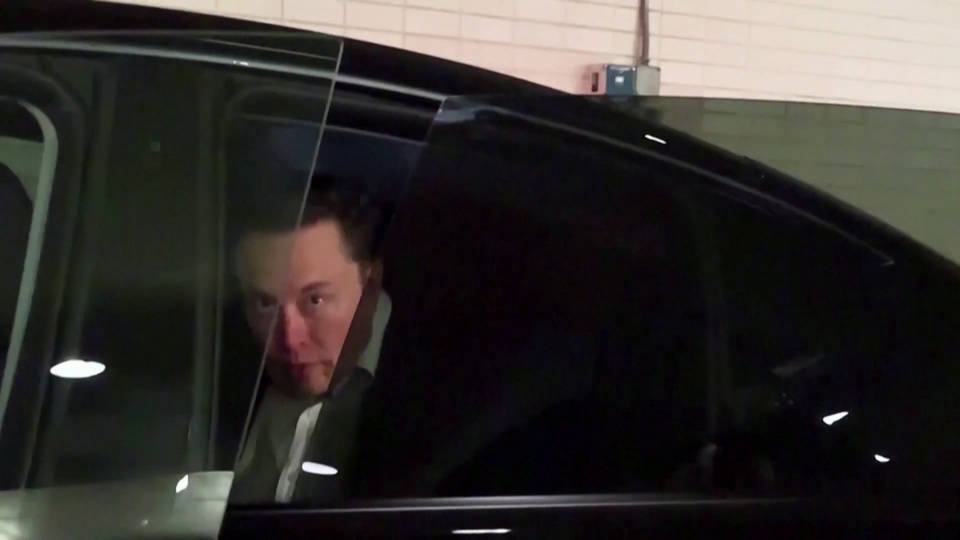 Tesla has recalled more than 360,000 electric vehicles over the risks posed by their self-driving software. The recall follows several high-profile accidents, including an eight-car pileup on the San Francisco Bay Bridge last November, triggered when a self-driving Tesla Model S abruptly changed lanes and rapidly applied its brakes. Nine people were injured, including a 2-year-old child. On Thursday Democratic Senator Ed Markey tweeted that Tesla's recall is long overdue, adding, "We have been sounding the alarm on the critical flaws in Tesla's software and its misleading advertising for years. The National Highway Transportation Safety Administration must continue to protect the public against these safety risks, and Tesla must stop overstating the capabilities of its vehicles."
Meanwhile Tesla workers at a factory in Buffalo, New York have filed a complaint with the National Labor Relations Board, saying Tesla managers fired more than 30 people this week after they announced their intention to form what would be the company's first U.S.-based labor union. 
NY Senate Votes Down Gov. Hochul's Judicial Pick After Backlash From Unions, Rights Groups
Feb 17, 2023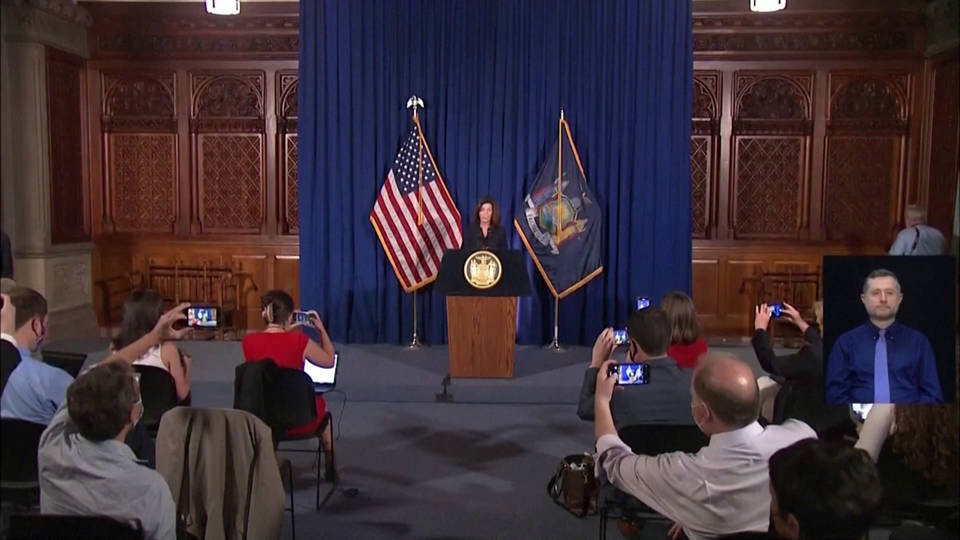 Here in New York, the state Senate has rejected Democratic Governor Kathy Hochul's nominee to become the state's top judge. Hector LaSalle came under fire from unions, as well as civil rights, immigrant rights and reproductive rights groups who opposed LaSalle's nomination, citing what they described as his past anti-labor and anti-abortion rulings.