Tunisia Expels European Trade Union Official Amid Crackdown by President Kais Saied
Feb 20, 2023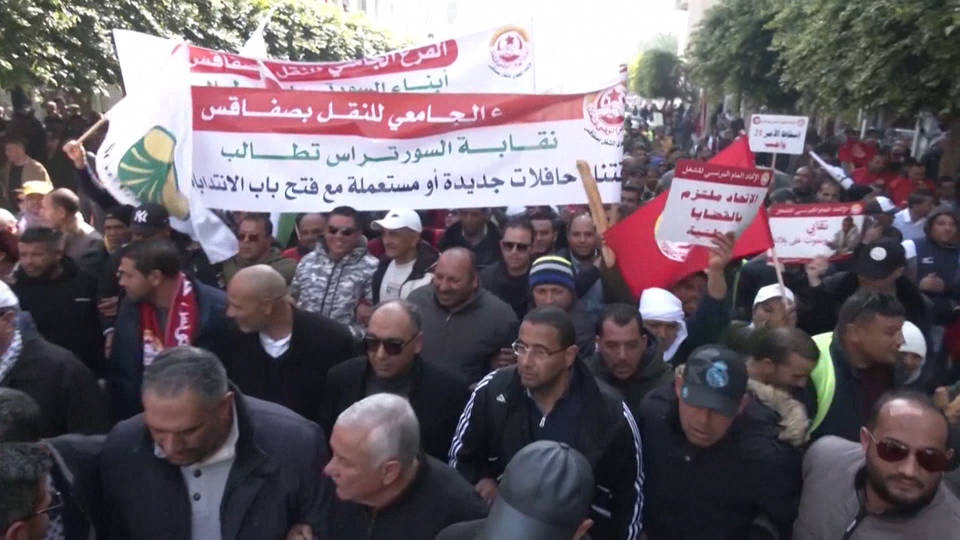 Tunisian President Kais Saied has ordered Europe's top trade union official to leave the country after she took part in a protest organized by a powerful labor union Saturday. This is the secretary general of Tunisia's General Labor Union, Othman Jalouli, who spoke at the protest.
Othman Jalouli: "There is an inability of the government and the authorities to put the country on the right track on the economic, social and political levels. Today there is a campaign aimed at undermining the union and silencing the voice of workers, with the intention of passing unpopular policies."
The U.N.'s human rights chief last week warned against a mounting crackdown in Tunisia, where President Saied's government has arrested officials from the main opposition party Ennahda, former ministers, judges, lawyers and the head of a radio station. In July 2021, Saied dismissed the government, declared rule by decree and vowed to rewrite Tunisia's constitution.
Extreme Weather Kills 36 in Brazil; Death Toll from New Zealand Cyclone Rises to 11
Feb 20, 2023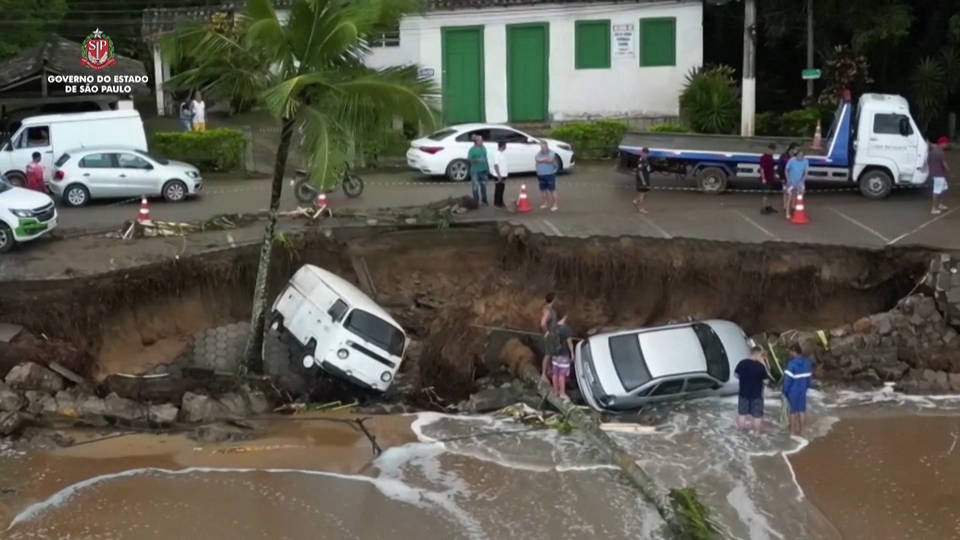 In southeastern Brazil, at least three dozen people were killed over the weekend as heavy rains triggered landslides and flash flooding in coastal São Paulo state. Some areas received more than two feet of rain in just 24 hours, in what meteorologists called an unprecedented extreme weather event.
In New Zealand, at least 11 people are dead and thousands remain unaccounted for, one week after Cyclone Gabrielle left a trail of devastation along New Zealand's North Island. Prime Minister Chris Hipkins blamed climate change for the scale of the damage, calling it New Zealand's worst natural disaster of the century.
Meanwhile, Madagascar is bracing for Cyclone Freddy, one month after a devastating tropical storm killed 30 people. Freddy is an extremely rare and long-lived cyclone — just the third ever recorded crossing the Indian Ocean.
Asylum Seekers at Two California ICE Detention Centers Hold Hunger Strike
Feb 20, 2023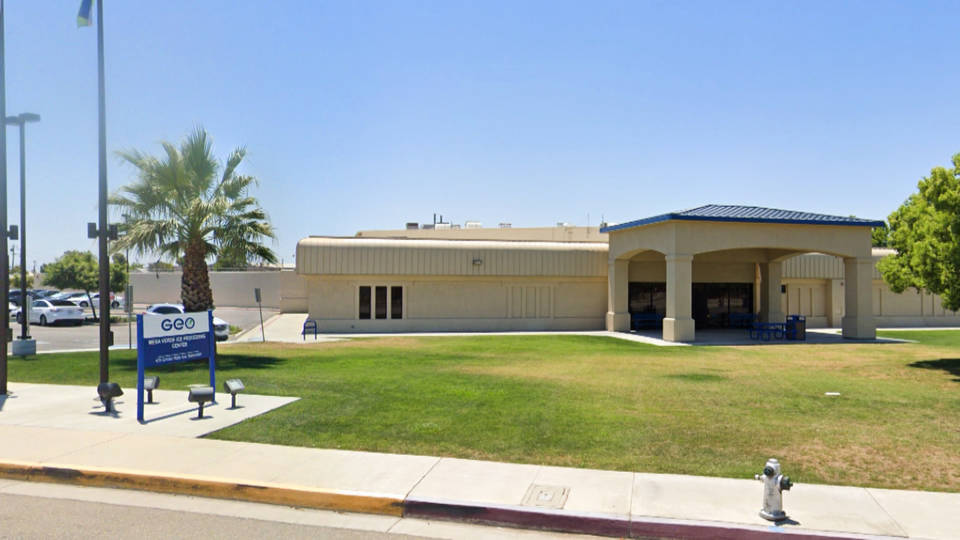 Here in the U.S., at least 77 people held at two Immigration and Customs Enforcement detention centers in California have launched a hunger strike, demanding the facilities shut down and release all detainees. The hunger strike is an extension of an ongoing labor protest led by people held at the Mesa Verde-Golden State ICE jails, who are paid just $1 a day for their work, including janitorial services where they've been exposed to black mold. Officials at the detention centers, which are operated by the private prison contractor GEO Group, have retaliated against the strikers by putting them in solitary confinement.
Meanwhile, a new report by the group Innovation Law Lab describes how immigrants and asylum seekers held at the Torrance County Detention Facility in New Mexico are being subjected to torturous methods, including solitary confinement, sleep deprivation, medical neglect, and severe due process violations that lead to wrongful deportations.
For-Profit Prison Corporation CoreCivic Sued for Death of Bahamian Immigrant
Feb 20, 2023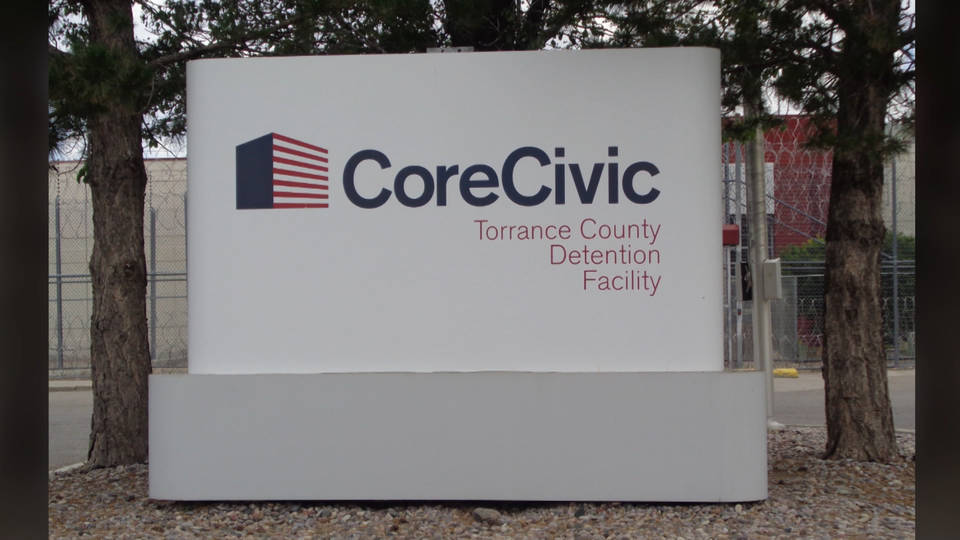 The immigrant justice group Al Otro Lado has sued CoreCivic for the wrongful death of Anthony Jones, a Bahamian man who died of a heart attack at the Adams County Detention Center in Mississippi in December 2020. The suit says staff failed to send him to the hospital and waited at least nine minutes before administering CPR.
Five Memphis Ex-Cops Plead Not Guilty to Murdering Tyre Nichols
Feb 20, 2023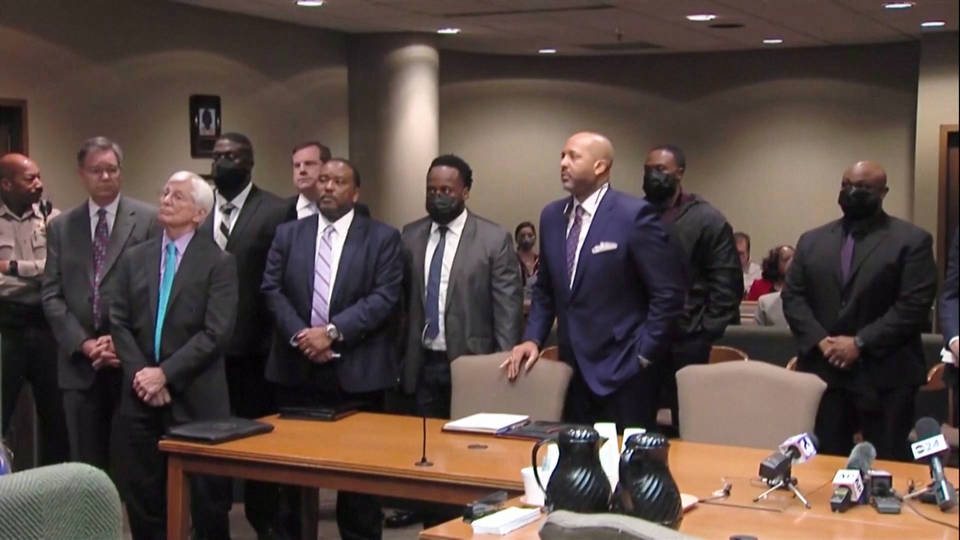 In Memphis, five former police officers pleaded not guilty Friday to murdering Tyre Nichols. Their brutal beating of the 29-year-old Black father, caught on tape, led to his death three days later. Tyre Nichols's mother RowVaughn Wells spoke after the arraignment.
RowVaughn Wells: "I know my son is gone. I know I'll never see him again. But we have to start this process of justice right now. And I want each and every one of those police officers to be able to look me in the face. They haven't done that yet."
U.S. Logs 80th Mass Shooting of 2023 After Another Bloody Weekend of Gun Violence
Feb 20, 2023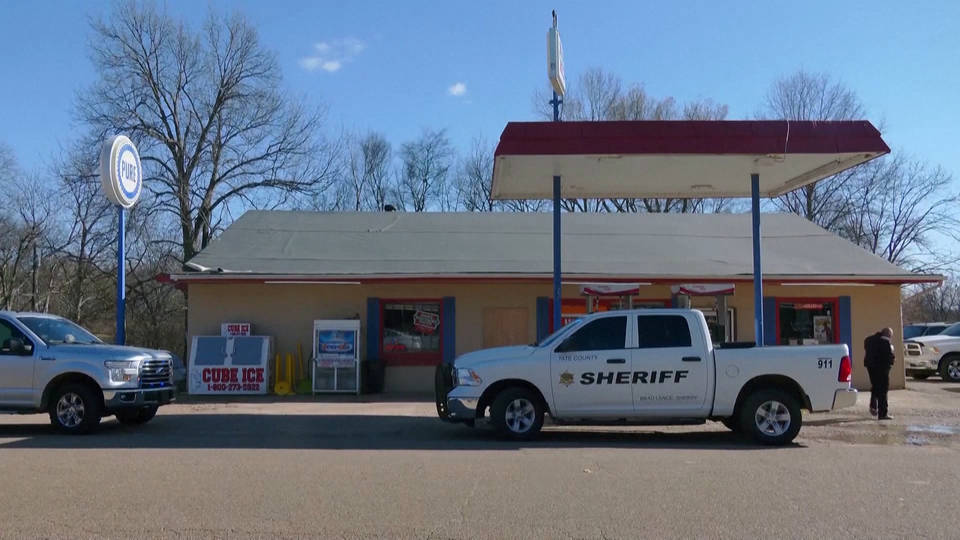 In northern Mississippi, a man armed with a shotgun and two handguns went on a killing spree Friday, fatally shooting his ex-wife, stepfather, stepsister and three other people, before police finally arrested him. The massacre came in a small town south of Memphis, Tennessee, where on Sunday one person was killed and 10 others were wounded by gunfire at a nightclub and a nearby residence.
Meanwhile, police in Columbus, Georgia, responded to calls of a shooting at a gas station on Friday, where they found nine children injured with gunshot wounds. And in Linden, New Jersey, four family members are dead in an apparent murder-suicide. Investigators believe the father fired on his wife and two teenage children on Sunday before turning the gun on himself. According to the Gun Violence Archive, there have been 80 mass shootings in the United States since January 1.
Fox News Officials Pushed Conspiracy Theories About 2020 Election They Didn't Believe
Feb 20, 2023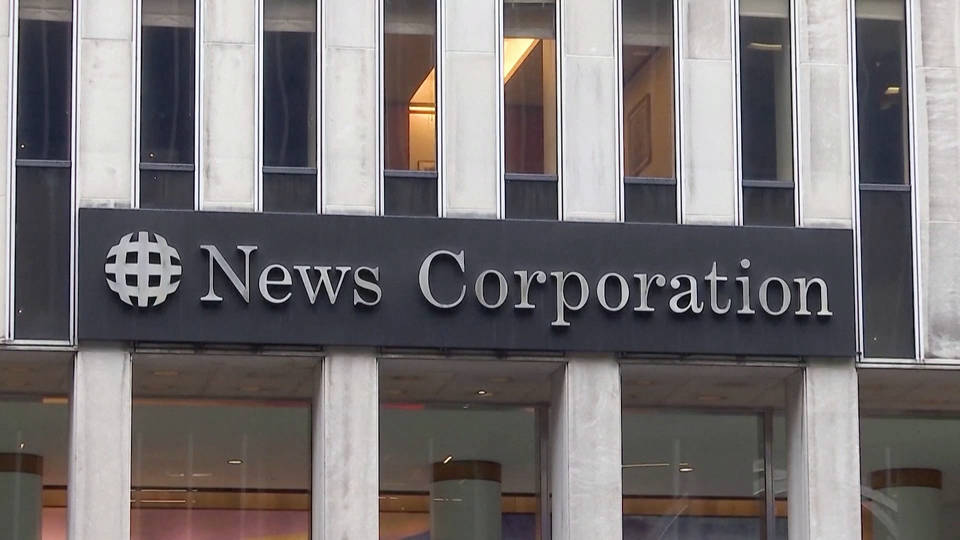 Fox News hosts and top executives, including Fox Corporation head Rupert Murdoch, thought former President Trump's 2020 election fraud claims were completely unfounded, yet continued to push his conspiracy theories on air. The revelations come in a series of emails, text messages and testimony detailed in a court filing as part of Dominion Voting Systems' $1.6 billion defamation lawsuit against Fox News. Fox News repeatedly reported Dominion changed votes to hand Biden the win.
Star hosts Tucker Carlson, Sean Hannity and Laura Ingraham are all named in the filing. Among the charges, the filing says Tucker Carlson wrote fellow primetime host Laura Ingraham, saying, "[Trump's lawyer] Sidney Powell is lying by the way. I caught her. It's insane." Carlson and Hannity also allegedly wanted to get Fox reporters who fact-checked Trump's election claims fired. Fox News hosts and executives are cited as calling Trump's election fraud lies "mind-blowingly nuts," "totally off the rails" and "completely BS."
Former President Jimmy Carter, 98, Enters Hospice Care
Feb 20, 2023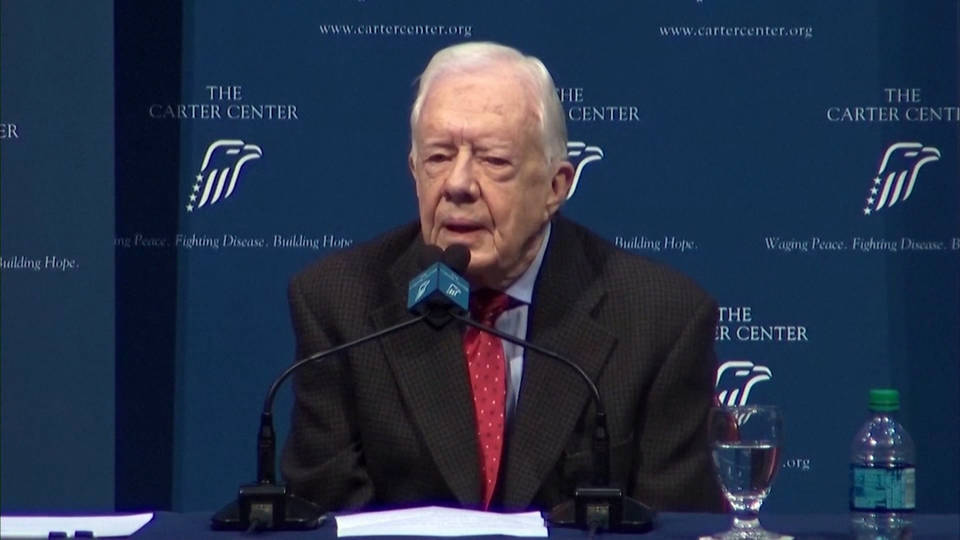 Jimmy Carter has entered hospice care at his home in Plains, Georgia, turning down any more medical treatment after a recent series of hospitalizations. He was diagnosed with cancer in 2015. The 98-year-old Nobel Peace Prize laureate is the longest-living president in U.S. history and known for his active post-presidency, including his work with Habitat for Humanity and the Carter Center. He most recently joined efforts to protect the Izembek National Wildlife Refuge in Alaska. Click here to see our interviews with former President Jimmy Carter.