Mexico's Former Top Security Official Convicted of Bribery and Drug Trafficking
Feb 22, 2023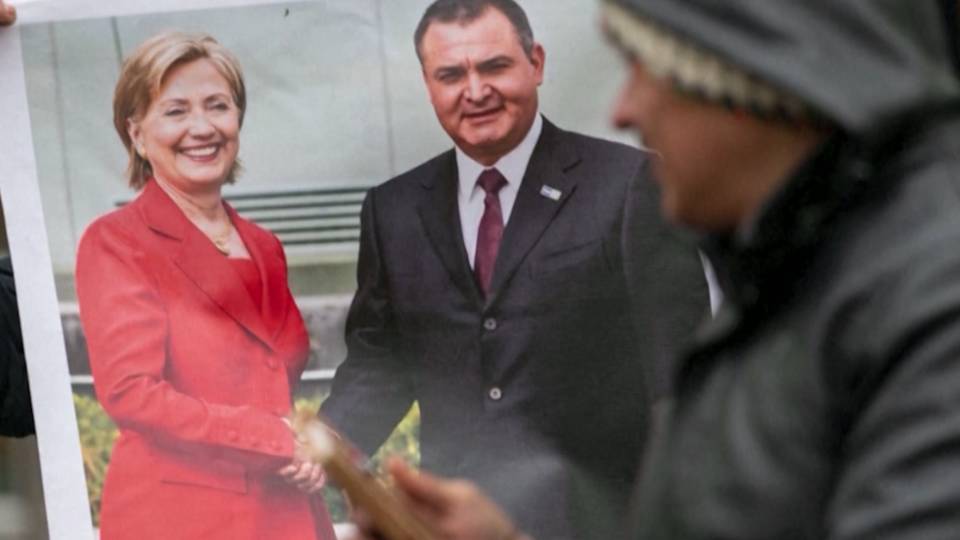 Here in New York, Genaro García Luna, Mexico's former top security official, once charged with leading the fight against narcotrafficking, was convicted Tuesday for accepting millions of dollars in bribes from the Sinaloa Cartel under the former leadership of Joaquín "El Chapo" Guzmán, who's serving life in prison in the U.S. In exchange, García Luna protected cartel members from arrest and gave them safe passage for cocaine shipments and tip-offs about law enforcement operations.
García Luna served under former President Felipe Calderón, who launched Mexico's U.S.-backed so-called war on drugs, that has led to the killing and disappearance of tens of thousands of people. García Luna also worked closely with U.S. counternarcotics and intelligence agencies as part of their supposed crackdown on drug cartels.
Biden Admin's New Immigration Plan Seeks to Keep Blocking Thousands from Seeking Asylum in U.S.
Feb 22, 2023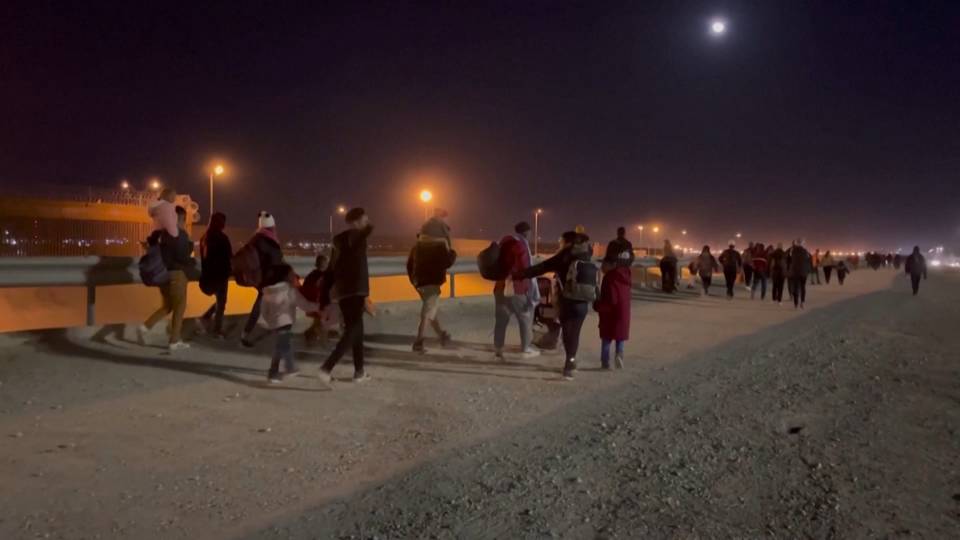 In immigration news, the Biden administration has proposed a new policy that could block tens of thousands of people from seeking asylum at the U.S.-Mexico border. The rule would force migrants to first seek protection in Mexico or another country they passed through on their trek to the U.S. They'd be able to ask for asylum in the U.S. only if those previous claims in another country are denied. Unaccompanied children would be exempt. The ACLU condemned Biden for mimicking asylum bans that were enacted by former President Trump. Those were ultimately ruled illegal and blocked in court following challenges from the ACLU.
Texas AAPI Community Fights New GOP Bill That Would Ban Some Nationalities from Buying Property
Feb 22, 2023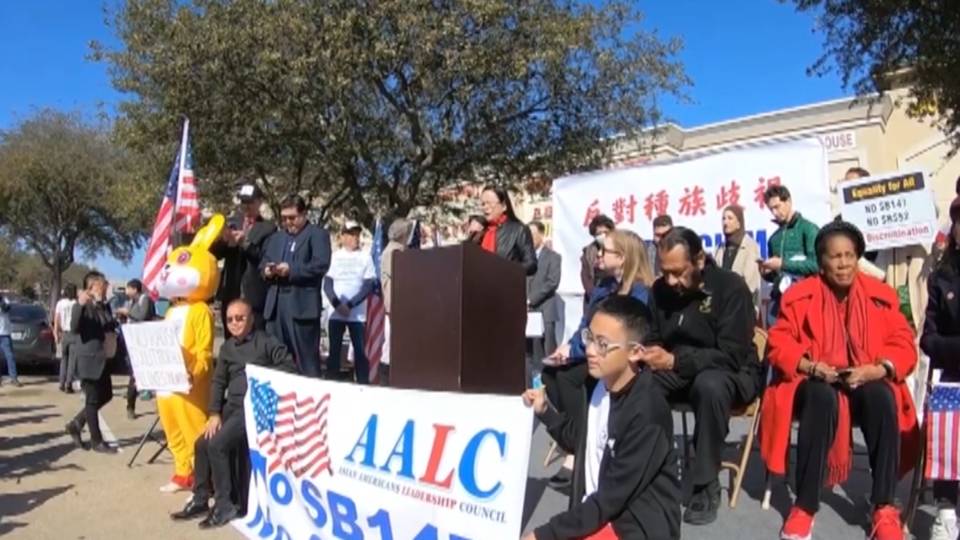 Image Credit: Voice of Chinese Americans
In Texas, members of the Chinese community are organizing against a racist bill currently being debated in the Senate that would bar citizens from China, North Korea, Iran and Russia from purchasing property or land in the state. Republican Governor Greg Abbott has already signaled his support for the bill.
Asian Americans say the proposed legislation is a throwback to long-repealed xenophobic laws including the Chinese Exclusion Act of 1882 and the so-called alien land laws of the early 1900s, which banned Asian immigrants from owning land. This is activist Ling Luo of the Asian Americans Leadership Council speaking at a rally earlier this month.
Ling Luo: "Texas Governor Abbott wanted to ban Chinese Americans from owning properties in Texas by passing S.B. 147 and S.B. 552. Chinese Americans have to prove their citizenship if they want to buy properties. This is blatant discrimination based on race, which violates the American Constitution. We must stand in solidarity to protest these discriminatory bills. We need to stand up, speak out and fight back."
Seattle Bans Discrimination Based on Caste in Groundbreaking Vote
Feb 22, 2023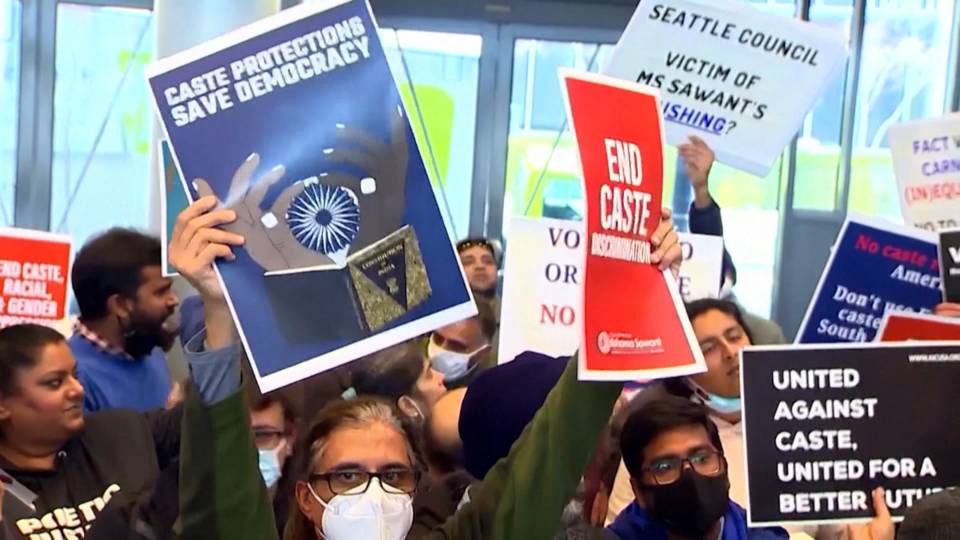 Seattle has become the first U.S. city to ban caste-based discrimination. City Councilmember Kshama Sawant, who proposed the measure, celebrated after the vote, tweeting, "Now we need to build a movement to spread this victory around the country."
Malcolm X's Family Files Wrongful Death Lawsuit Against NY and Federal Authorities
Feb 22, 2023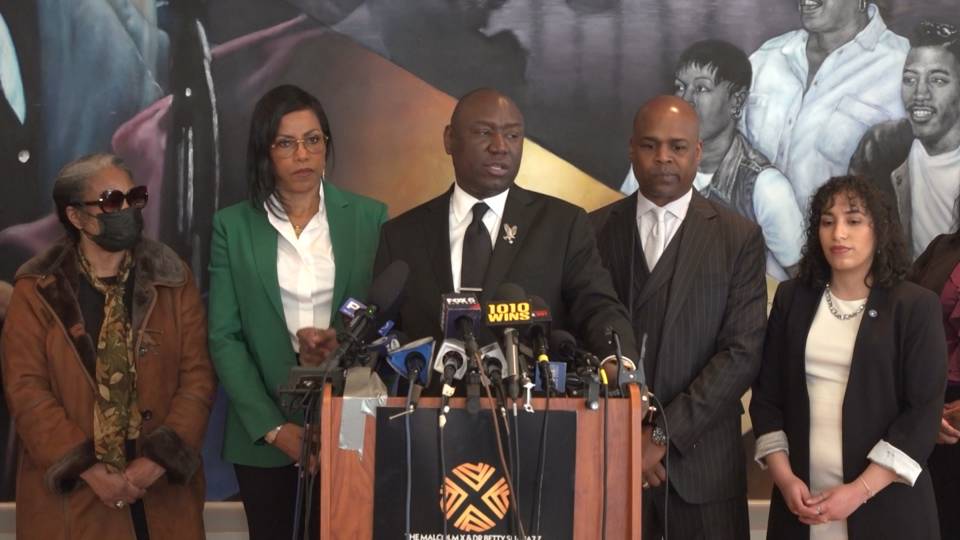 The family of Malcolm X is filing a $100 million wrongful death lawsuit against the FBI, the CIA, New York City and state, the NYPD and the District Attorney's Office for concealing evidence of their involvement in Malcolm X's 1965 assassination. Two men were convicted of his murder and spent decades in prison but were fully exonerated in 2021. Later in the broadcast, we'll air comments on the lawsuit from Malcolm X's daughter Ilyasah Shabazz and civil rights attorney Ben Crump.