Eli Lilly Lowers Price of Insulin After Intense Public Pressure
Mar 03, 2023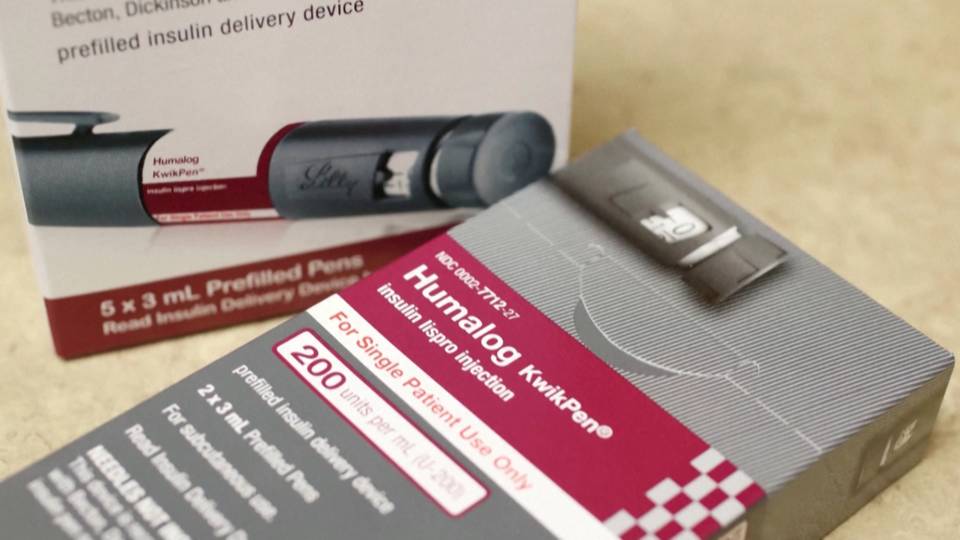 Eli Lilly has announced it is lowering the price of insulin by 70%, capping its out-of-pocket cost at $35, and offering its generic insulin at $25. The move follows years of organizing and pressure from activists, lawmakers, and people with diabetes. In response, Senator Bernie Sanders wrote to the drug companies Sanofi and Novo Nordisk demanding they follow suit. Sanders wrote, "Insulin is not a new drug. It was discovered 100 years ago by Canadian scientists who sold the patent rights of insulin for just $1 because they wanted to save lives, not make pharmaceutical executives extremely wealthy. And yet, as a result of unacceptable corporate greed, the price of insulin has gone up by over 1,000 percent since 1996 causing 1.3 million people with diabetes to ration insulin last year while your companies made billions of dollars in profits."
East Palestine Residents Confront Norfolk Southern as EPA Orders Rail Co. to Test for Dioxins
Mar 03, 2023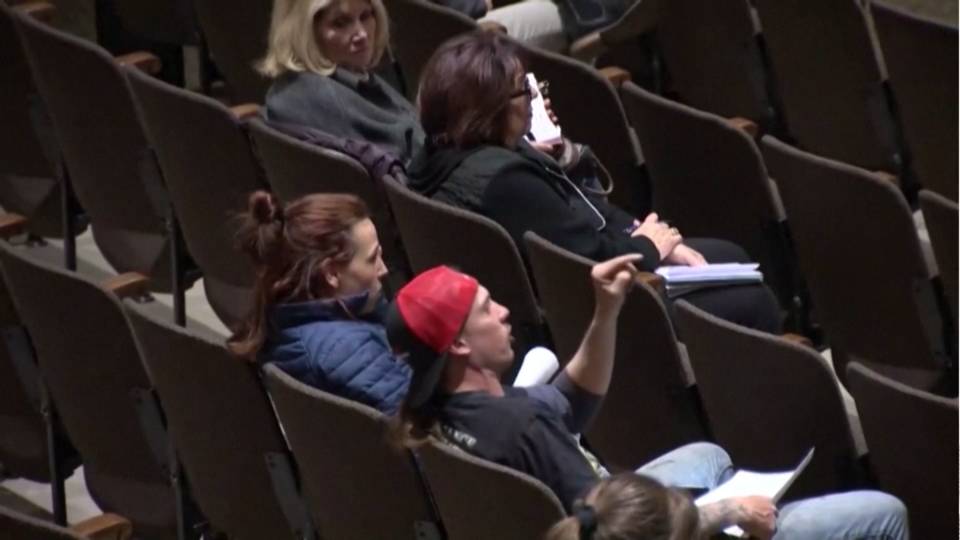 The Environmental Protection Agency has ordered Norfolk Southern to test for dioxins in East Palestine, Ohio, the site of a February 3 train wreck that caused a massive release of chemicals. Dioxins are a class of highly toxic contaminants that could have formed in the chemical burnoff of the wreckage. They're found in Agent Orange and have been linked to some of the worst environmental disasters in U.S. history, including the poisoning of the Love Canal neighborhood of Niagara Falls, New York, in the 1970s. The EPA's order came as residents confronted a representative for Norfolk Southern at a town hall meeting in East Palestine Thursday evening.
East Palestine resident: "This has touched me on every level. This has touched my family. This has touched my friends. This has touched my farm. This has touched my animals. This has touched my finances. This has touched my home. And it will touch me to the cellular level if I get diagnosed with cancer, ALS or whatever is going to come down the road if I stay in this contaminated, toxic town. And you all know it."
On Wednesday, union leaders representing rail workers wrote to Transportation Secretary Pete Buttigieg, Ohio Governor Mike DeWine and other officials, blasting Norfolk Southern for risking the health of workers at the crash site and not providing personal protective equipment as they clean up. The letter states that workers "continue to experience migraines and nausea, days after the derailment, and they all suspect that they were willingly exposed to these chemicals at the direction of Norfolk Southern."
House Ethics Committee Launches Probe into Rep. George Santos's Litany of Lies
Mar 03, 2023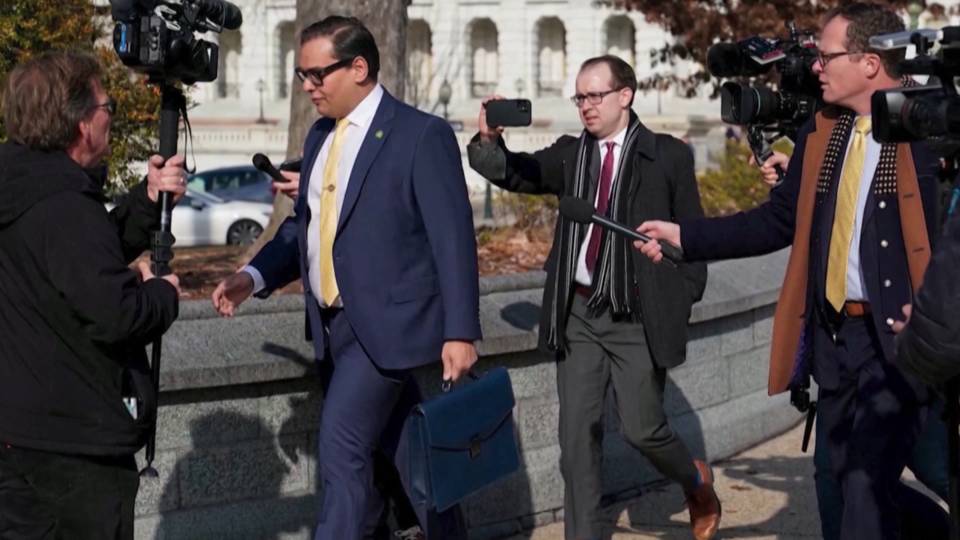 Image Credit: Reuters
On Capitol Hill, the House Ethics Committee has opened an investigation into Republican Congressmember George Santos, who's admitted to lying about his background during his successful 2022 campaign to represent New York's 3rd Congressional District. The committee will probe whether Santos engaged in unlawful activity including failure to properly disclose financial information, whether he violated conflict of interest laws, and allegations of sexual misconduct. Republican House Speaker Kevin McCarthy has so far refused to call on Santos to step down.
DOJ Says Trump Is Not Immune from Jan. 6 Lawsuits
Mar 03, 2023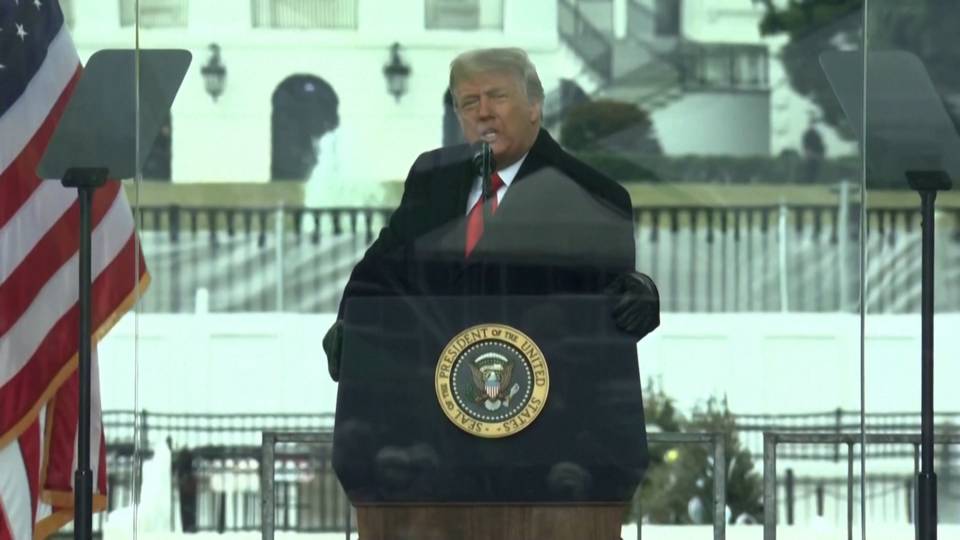 The Justice Department has argued former President Donald Trump does not have absolute immunity from civil lawsuits stemming from the January 6 assault on the U.S. Capitol. Top Justice Department lawyers made the assertion as part of an amicus brief filed on behalf of Capitol Police officers and House Democrats who are suing Trump for physical and psychological harm brought by the insurrection.