Russia Jails Blogger Dmitry Ivanov over Criticism of War on Ukraine
Mar 08, 2023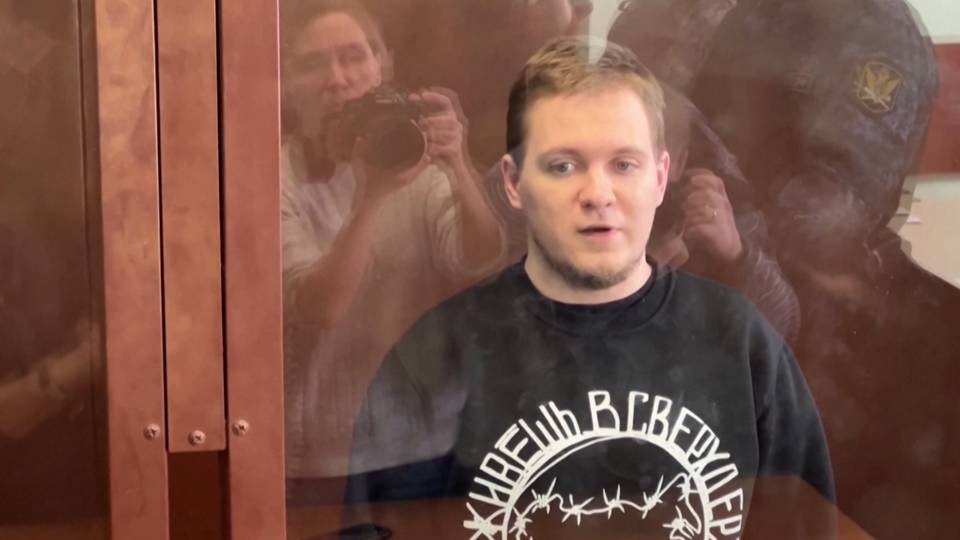 In Russia, student blogger Dmitry Ivanov has been sentenced to over eight years in prison for being critical of Russia's invasion of Ukraine. Ivanov addressed reporters from the courtroom.
Dmitry Ivanov: "You must understand that Russia is not Putin. We didn't vote for him, and he didn't ask us about starting this war with our closest neighbor. I know that tens of millions of people here in Russia are against this criminal war. A lot of us have friends and relatives in Ukraine, and we feel their pain."
Georgians Take to the Streets over Proposed "Foreign Agents" Law
Mar 08, 2023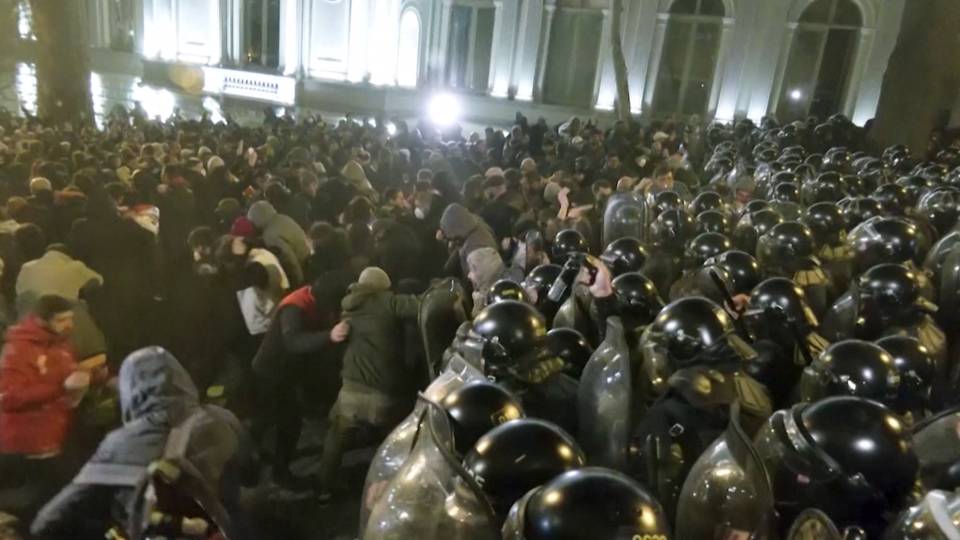 In the nation of Georgia, police used water cannons and tear gas against protesters in the capital Tbilisi as thousands of people turned out to condemn a proposed law on so-called foreign agents. The contested bill would require nongovernmental organizations and independent media outlets that receive over 20% of their funding from international sources to declare themselves "agents of foreign influence." Critics slammed the move as a violation of press freedom and civil society. Georgians also fear it would jeopardize the country's bid for European Union membership. Georgian President Salome Zourabichvili vowed to veto the bill, though the ruling party has enough votes to override that.
President Salome Zourabichvili: "No one needed this law. It came from nowhere, but maybe it was dictated from Moscow. It needs to go. It needs to be repealed any way you want."
3 Mada Masr Journalists on Trial Amid Ongoing Egyptian Crackdown on Press
Mar 08, 2023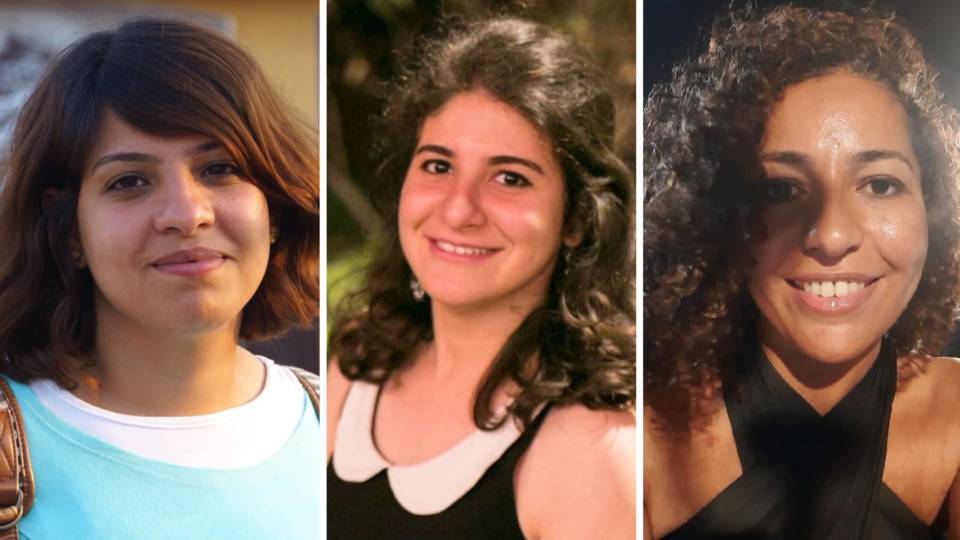 In Egypt, three journalists from the independent news website Mada Masr are on trial, facing up to two years in prison and $10,000 fines for allegedly "misusing" social media and "offending" members of Parliament. Rana Mamdouh, Sara Seif Eddin and Beesan Kassab are being tried over an article last year about a government watchdog that uncovered "gross financial misconduct" among politicians. It's the latest attack on Mada Masr by the government of Abdel Fattah el-Sisi, whom Amnesty International has accused of turning journalism into a crime.
Reporters Without Borders says 73 women journalists around the world are spending International Women's Day behind bars.
Spain Advances Gender Parity Bill
Mar 08, 2023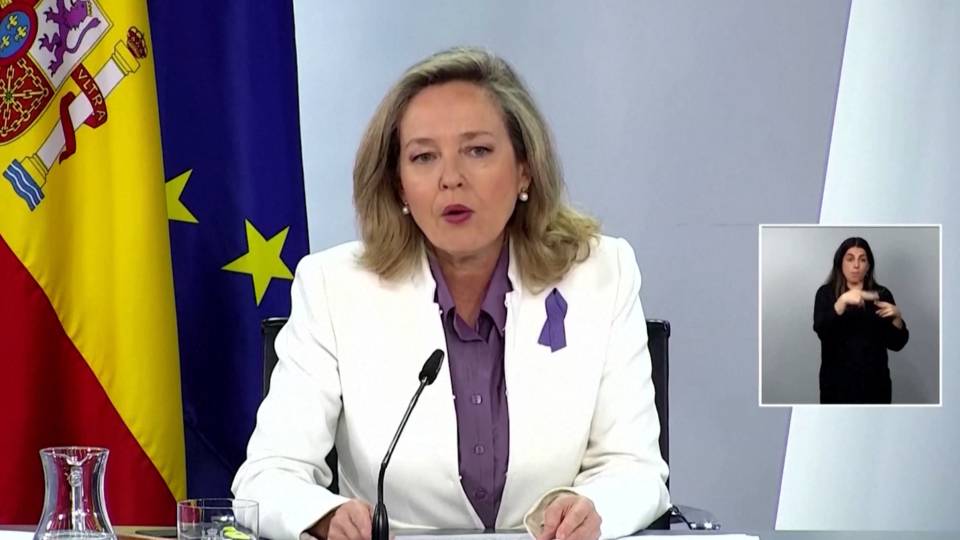 Spain's government approved a draft law aimed at bolstering equal representation of women in politics, business and other institutions. The measure, announced by Prime Minister Pedro Sánchez at a rally for the Socialist Party over the weekend, will now be debated and voted on by the Spanish parliament. This is Spain's Economy Minister Nadia Calvino.
Nadia Calvino: "It establishes a target of 40% female participation in public and private management and decision-making bodies with a realistic timetable. … On the political level, electoral candidacies must have an equal composition of men and women by alternate lists. And finally, it is stipulated that the Spanish government must also be governed by the principle of a balanced presence of women and men."
Malnutrition in Pregnant and Breastfeeding Women and Girls on the Rise
Mar 08, 2023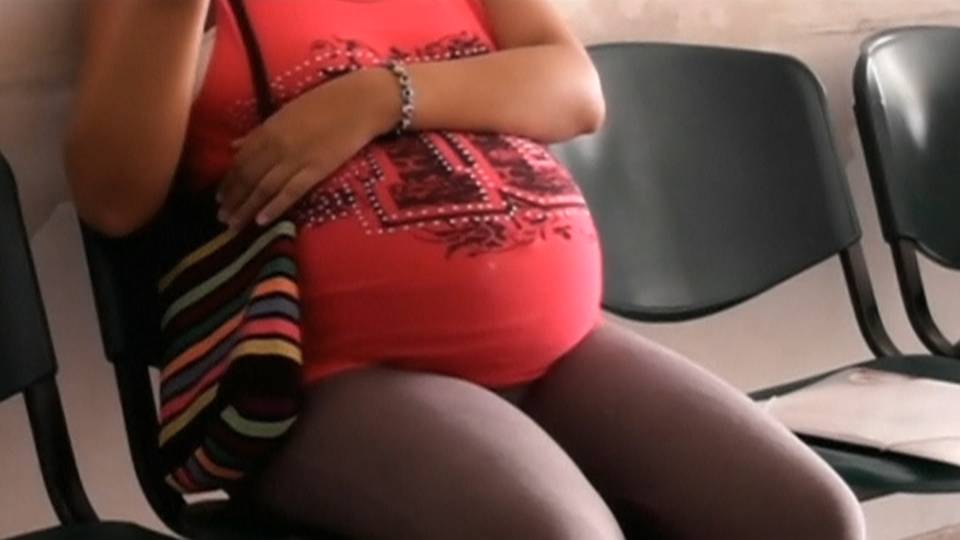 The number of pregnant and breastfeeding women and girls experiencing malnutrition has skyrocketed since 2020 across 12 countries in Africa and Asia. That's according to UNICEF, which says nearly 7 million mothers are suffering from hunger as a food shortage crisis has worsened due to the war in Ukraine, the climate crisis, ongoing conflict and the pandemic. The hardest-hit nations include Afghanistan, Yemen, Ethiopia, Somalia and Sudan. Children born to malnourished mothers are more likely to develop chronic health issues and have a higher risk of mortality.
5 Women Sue Texas for Denying Them Abortions
Mar 08, 2023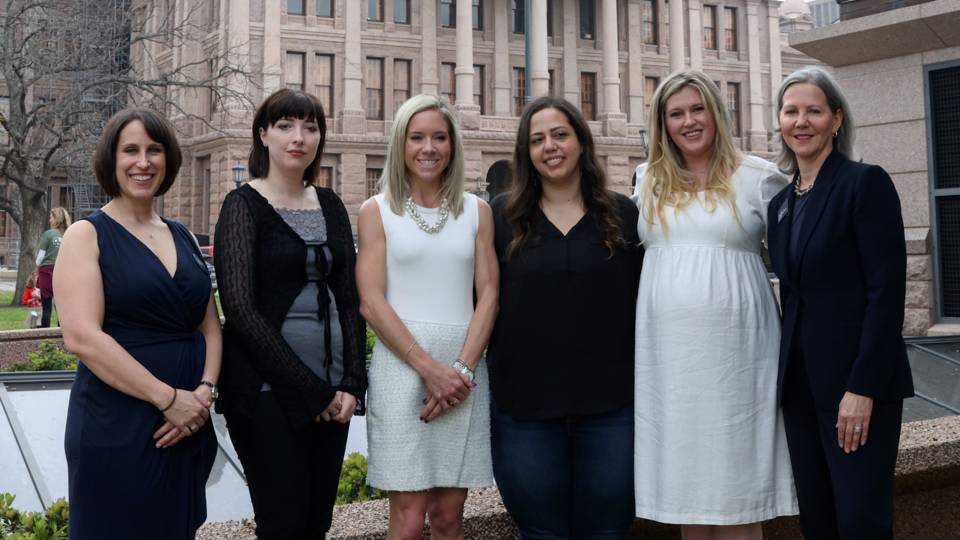 Back in the U.S., five women are suing Texas after they were denied abortions, even as their pregnancies posed serious risks to their health and were nonviable. The Center for Reproductive Rights is bringing the lawsuit on behalf of the women and two doctors. This is plaintiff Amanda Zurawski.
Amanda Zurawski: "I cannot adequately put into words the trauma and despair that comes with waiting to either lose your own life, your child's life, or both. For days, I was locked in this bizarre and avoidable hell. … In a matter of minutes, I went from being physically healthy to developing sepsis, a condition in which bacteria in the blood develops into infection with the ability to kill in under an hour."
It's the first such lawsuit since the Supreme Court overturned Roe v. Wade last year, triggering a rash of abortion bans in states across the country.
Gigi Sohn Withdraws FCC Nomination After Vicious Industry and Right-Wing Smear Campaign
Mar 08, 2023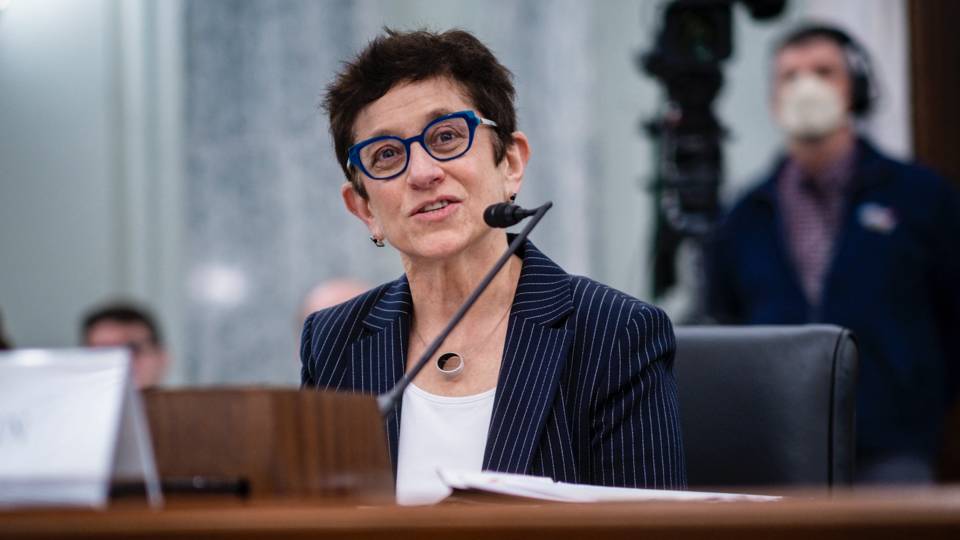 Gigi Sohn, President Biden's pick for the Federal Communications Commission — and a champion of net neutrality and consumer rights — has withdrawn her nomination following an onslaught of attacks by industry lobbyists. On Tuesday, conservative Democrat Joe Manchin confirmed he would not vote to confirm Sohn. Companies like AT&T, Verizon and Comcast killed her nomination over Sohn's support of net neutrality and low-cost broadband. Right-wing outlets also launched a homophobic smear campaign against Sohn, who is gay.
She said in a statement, "It is a sad day for our country and our democracy when dominant industries, with assistance from unlimited dark money, get to choose their regulators. And with the help of their friends in the Senate, the powerful cable and media companies have done just that." The FCC, which should have five commissioners, has been at a partisan two-to-two deadlock since December 2020.
DOJ Sues to Block JetBlue's Merger with Spirit Airlines
Mar 08, 2023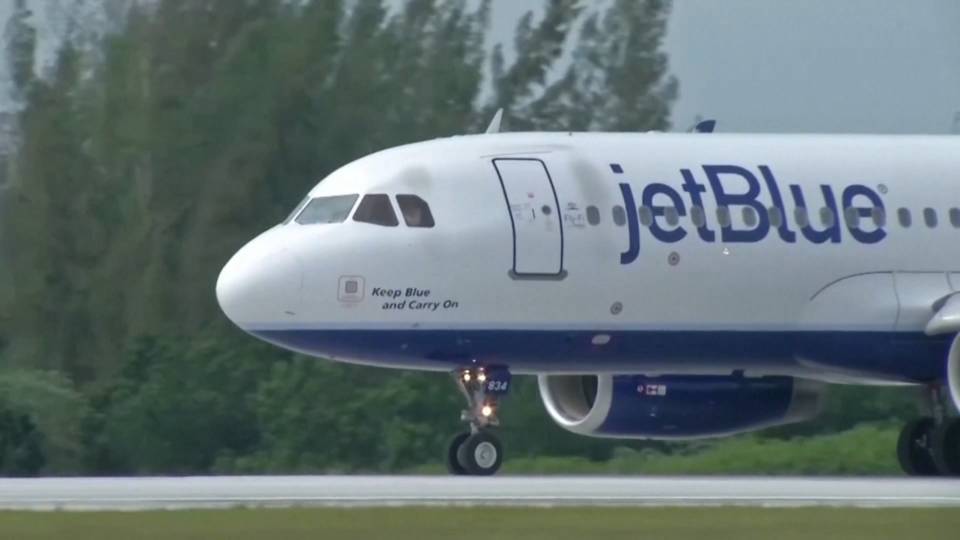 The Justice Department has sued to block JetBlue's $3.8 billion acquisition of Spirit Airlines. It's the first time in over two decades the U.S. government has intervened to block an airline merger and is the latest antitrust action from the Biden administration. This is Vanita Gupta, associate attorney general.
Vanita Gupta: "Ultra-low cost carriers like Spirit play a key role in the economy. They make air travel possible so more Americans can take a hard-earned family vacation or celebrate and mourn together with loved ones. We allege that the proposed merger would lead to fewer seats and higher prices for travelers. And we allege that the proposed merger would heighten the risk that remaining airlines would coordinate to raise prices."
France Sees Largest Protest Yet Against Pension Reform
Mar 08, 2023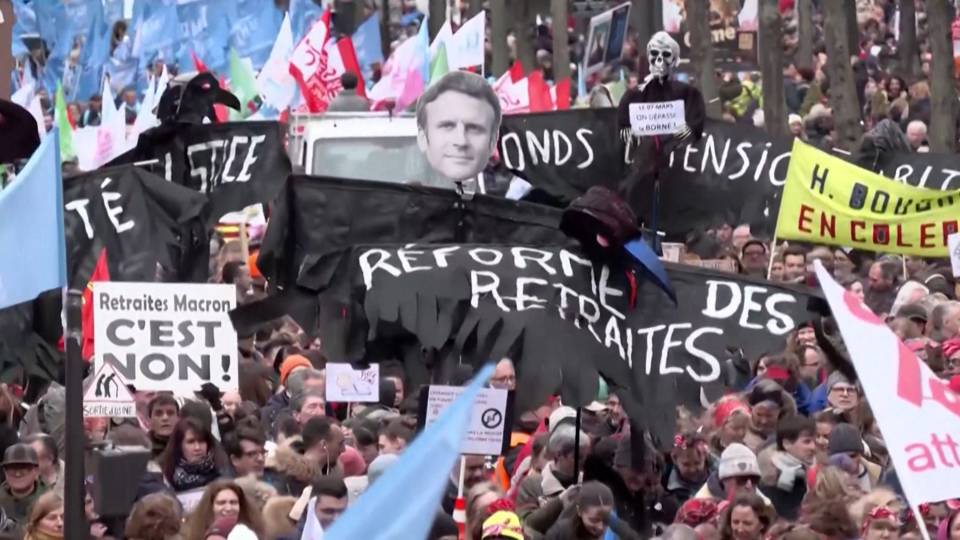 In France, 1.3 million people took to the streets Tuesday in the sixth — and largest yet — nationwide protest against raising the pension age from 62 to 64. Train services were disrupted, schools were shut, and fuel deliveries blocked. Police used water cannons and tear gas against some of the crowds. Union leaders say they will continue disrupting public life until the government acquiesces to the widespread public opposition to their plan. This is a retired worker speaking at the march in Paris.
Laurence Vienot: "It is about our children, our grandchildren. I mean, imagine how it will be in 50 years if we reduce the few rights that employees have for the benefit of the corporations that earn intolerable profits without being taxed, of course."