DOJ Reveals "Pattern or Practice" of Racism in Louisville, KY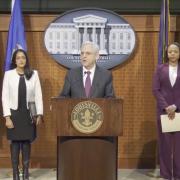 Mar 09, 2023
The Justice Department has issued a scathing report on the Louisville, Kentucky, police department, documenting a "pattern or practice" of excessive force, unlawful stops, discrimination, failure to investigate sexual and domestic violence, and other charges. The findings follow a two-year probe into the Louisville Metro Police Department that followed the killing of Breonna Taylor, a Black Louisville healthcare worker who was shot and killed in her own home during a 2020 no-knock police raid. Attorney General Merrick Garland announced the findings of the 90-page report on Wednesday.
Attorney General Merrick Garland: "The department has concluded that there is reasonable cause to believe that Louisville Metro and LMPD engaged in a pattern or practice of conduct that violates the First and Fourth Amendments of the Constitution."
The findings are likely to lead to a "consent decree" that would see a federal monitor assigned to oversee the Louisville Police Department.
DOJ Launches Review of Memphis Police; Judge Blocks Release of Video of Tyre Nichols Killing
Mar 09, 2023
The Justice Department said Wednesday it will review specialized police units around the U.S., including the Memphis Police Department's now-disbanded SCORPION unit, after five former Memphis officers were charged with murder and aggravated assault in the beating death of Tyre Nichols, a 29-year-old Black father. That announcement came as a Shelby County judge blocked the release of 20 hours of additional video footage and internal documents related to a Memphis city investigation into Nichols's killing.
D.C. Leaders Rally for Statehood as U.S. Senate Blocks D.C. Crime Bill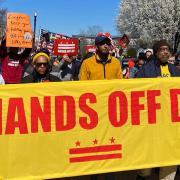 Mar 09, 2023
The U.S. Senate voted overwhelmingly Wednesday to block an effort by the District of Columbia to overhaul the city's criminal code. President Biden said he would sign the Senate resolution, in a victory for Republicans who led the effort to stop measures such as reducing maximum sentences for carjackings and expanding the right to jury trials for certain misdemeanors. D.C. leaders and activists condemned both parties in Congress and Biden for interfering in their governance. This is D.C. Councilmember Janeese Lewis George speaking at a "Hands Off DC" rally.
Councilmember Janeese Lewis George: "Congressmen, years back and today, have stated a city, a majority-Black city, with Black leaders in power, cannot lead themselves. That is facts that they have put out there time and time again. So statehood is not just a human rights issue and a voting rights issue; it is a racial justice issue."
Mississippi NAACP Challenges GOP Effort to Take Control Over Black-Majority Capital Jackson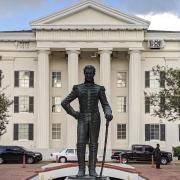 Mar 09, 2023
In Mississippi, the NAACP says it will challenge several GOP-led bills making their way through the Legislature which threaten residents in the majority-Black capital of Jackson by handing state police more power and granting the state control over the city's troubled water system. We'll go to Jackson, Mississippi, later in the broadcast to speak with Mayor Chokwe Antar Lumumba and author and activist Makani Themba.
Saudi Engineer Released from Guantánamo After More Than 2 Decades Without Charge
Mar 09, 2023
A Saudi engineer who was locked up at Guantánamo Bay prison for 21 years without charge has been released and repatriated. Forty-eight-year-old Ghassan al-Sharbi was detained in Pakistan following the 9/11 attacks, where he says he was tortured before being sent to Guantánamo. Thirty-one people remain locked up at the U.S. military prison; 17 have been cleared for transfer if a host country can be identified. 
Israeli Forces Kill 3 Palestinians in New Jenin Raid as U.S. Defense Secretary Lands in Tel Aviv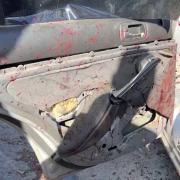 Mar 09, 2023
In the occupied West Bank, Israeli forces killed three Palestinians in another raid in Jenin, less than 48 hours after a previous raid in the city killed six Palestinians. Meanwhile, U.S. Defense Secretary Lloyd Austin arrived in Tel Aviv today, after delaying his visit by one day, amid a heightened spate of violence against Palestinians and ongoing mass protests against the government's plan to gut the judiciary. Austin is expected to also discuss Iran during his visit to Israel. 
Georgia Withdraws "Foreign Agent" Bill After Mass Protests
Mar 09, 2023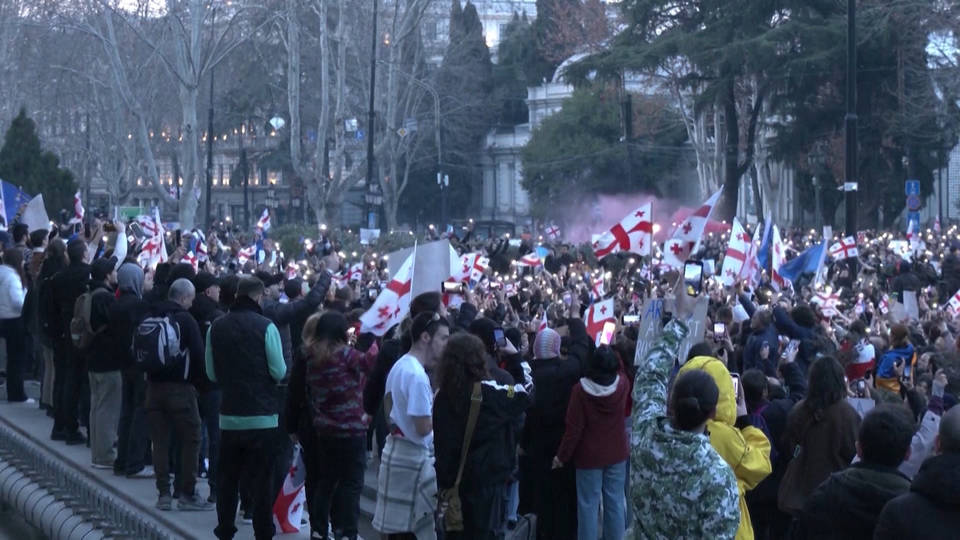 The Republic of Georgia has withdrawn a controversial bill that critics say violated press freedom and civil society, after protests rocked the capital Tbilisi. The proposed law would have required nongovernmental organizations and independent media outlets that receive over 20% of their funding from international sources to declare themselves "agents of foreign influence." The European Union, which Georgia is hoping to join, welcomed the news.
Sen. Warren Blasts Fed Chair over Plan to Hike Interest Rates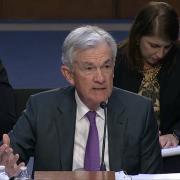 Mar 09, 2023
The U.S. Federal Reserve has signaled it will hike interest rates higher and faster than expected in order to slow down inflation, after recent data showed a stronger economy than forecast. Last year the Fed raised interest rates at the fastest pace since the 1980s. During a Senate hearing Tuesday, Democrat Elizabeth Warren blasted Fed Chair Jerome Powell for "gambling with people's lives" by imposing rate hikes that would increase unemployment from 3.4% to 4.6% by the end of the year, according to the Fed's own projections. 
Sen. Elizabeth Warren: "Do you know how many people who are currently working, going about their lives, will lose their jobs?"
Jerome Powell: "I don't — I don't have that number in front of me. I will say it's not" —
Sen. Elizabeth Warren: "It's just a math problem. 
Jerome Powell: — "it's not an intended consequence. It's not" —
Sen. Elizabeth Warren: "Well, but it is, and it's in your report. And that would be about 2 million people who would lose their jobs, people who are working right now, making their mortgages."
White House Condemns Tucker Carlson Coverage of Jan. 6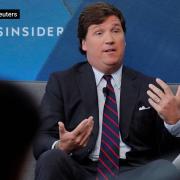 Mar 09, 2023
The White House has criticized Fox News's Tucker Carlson for portraying the January 6, 2021, insurrection at the U.S. Capitol as a mostly peaceful affair. Press Secretary Karine Jean-Pierre spoke to reporters at the White House Wednesday.
Press Secretary Karine Jean-Pierre: "We agree with Fox Nation's own attorneys and executives, who have repeatedly stressed in multiple courts of law that Tucker Carlson is not credible when it comes to this issue."
Carlson made the claims after his program was granted exclusive access to more than 40,000 hours of Capitol surveillance footage by House Speaker Kevin McCarthy.
Meanwhile, new documents from the $1.6 billion defamation lawsuit filed against Fox News by Dominion Voting Systems revealed Tucker Carlson texted a co-worker two days before the Capitol insurrection, writing of Trump, "I hate him passionately. … I can't handle much more of this." Carlson continued, "What he's good at is destroying things. He's the undisputed world champion of that. He could easily destroy us if we play it wrong."
Kevin Alexander Gray, Civil Rights Activist Dies at 65
Mar 09, 2023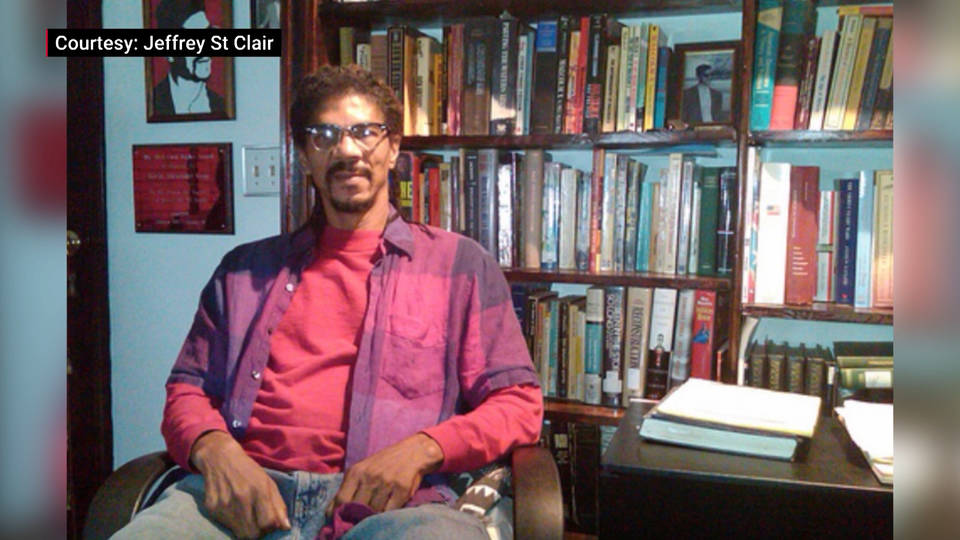 Longtime civil rights activist and South Carolina community organizer Kevin Alexander Gray has died after suffering a heart attack. He was 65 years old. In the 1980s, Gray served as South Carolina campaign manager for Jesse Jackson's presidential campaign and helped lead protests against South Africa's apartheid government. He was a past president of the South Carolina ACLU and fought for years to get the Confederate battle flag removed from South Carolina's state Capitol grounds. The flag was ultimately moved to a museum in 2015, following the massacre of nine Black worshipers by a racist gunman at Mother Emanuel AME Church in Charleston. Kevin Gray spoke to Democracy Now! after the murders.
Kevin Alexander Gray: "When you talk about white supremacy as a structure, you have to talk about white supremacy as the structure that permeates America, that the foundation of our politics in this country is white supremacy. White supremacy is not merely the Ku Klux Klan and race hate groups. White supremacy is a structure which keeps people down based on race, that keeps people in power. Racism is about power." 
Click here to see our many interviews with Kevin Alexander Gray over the years.