Biden Breaks Climate Pledge, Approving Massive Oil & Gas Development in Alaska
Mar 14, 2023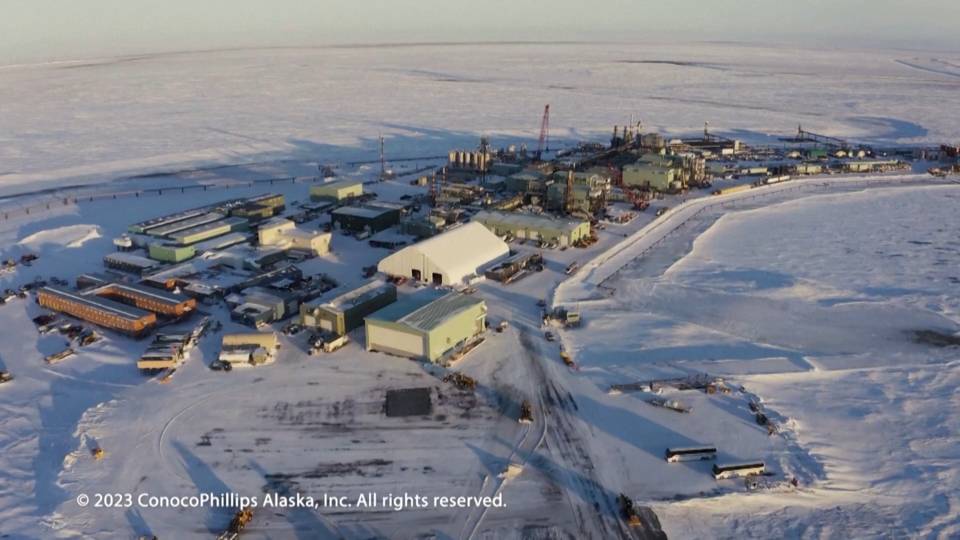 President Joe Biden has approved a massive ConocoPhillips oil and gas development in Alaska. The $7 billion Willow project is expected to produce 180,000 barrels of oil per day, adding some 240 million metric tons of greenhouse gas pollution to the atmosphere over 30 years. Some of Biden's fellow Democrats, including Massachusetts Senator Ed Markey, blasted the decision, saying it "leaves an oil stain on the administration's climate accomplishments and the president's commitment not to permit new oil and gas drilling on federal land." This is Kristen Monsell, senior attorney with the Center for Biological Diversity. 
Kristen Monsell: "I think he is trying to appease the Alaska delegation and fossil fuel cronies in Congress. And that's incredibly disappointing to see. We don't have time to compromise when it comes to addressing the climate crisis. Biden can't have his cake and eat it, too, when it comes to handling what is an existential crisis."
Click here to see our interview on the Willow project.
Death Toll from Cyclone Freddy Tops 100 as U.N. Scientists Finalize Climate Action Plan
Mar 14, 2023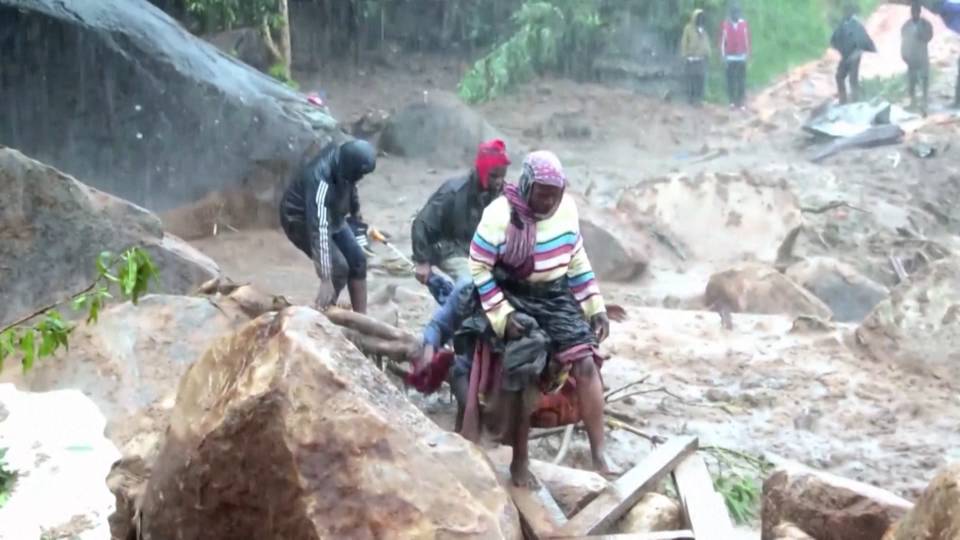 In southern Africa, more than 100 people have been killed in Malawi and Mozambique after Cyclone Freddy brought high winds and heavy rain to the region. Most of the dead were in Malawi's commercial capital Blantyre, where overnight mudslides washed away homes and buried sleeping residents. 
Robert Khembo: "It was too bad in the night, but now that it is daytime, I can feel the loss. I have never seen something as terrible as this. My neighbors' houses are all gone. The family members are gone. They are missing. In some instances, the father is alive, but the wife and the children are gone."
Cyclone Freddy was one of the strongest storms ever recorded in the Southern Hemisphere and the longest-lasting tropical cyclone on record. It made landfall for a second time as scientists with the United Nations Intergovernmental Panel on Climate Change met in Switzerland to finalize its policy document for shaping climate action over the rest of the decade. U.N. Secretary-General António Guterres addressed IPCC delegates by video. 
Secretary-General António Guterres: "This will be the first comprehensive IPCC report in nine years and the first since the Paris Agreement on climate change. It could not come at a more pivotal time. Our world is at a crossroads, and our planet is in the crosshairs. We are nearing the point of no return, of overshooting the internationally agreed limit of 1.5 degrees Celsius of global warming. We are at the tip of the tipping point."
Deforestation in Brazil's Amazon Hit Record High for Month of February in 2023
Mar 14, 2023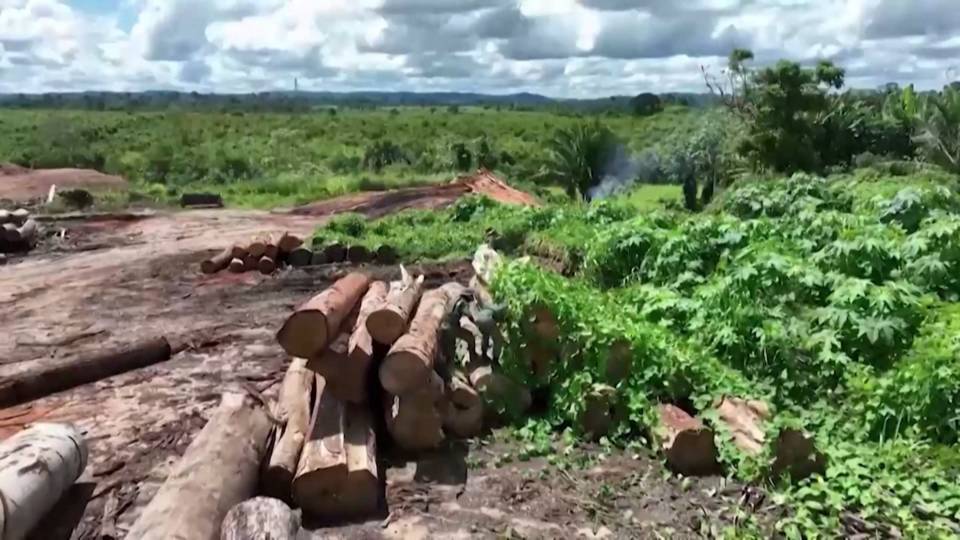 Brazil's national space agency warns in a new report that deforestation in the Brazilian Amazon hit a new record high for the month of February last month. About 124 square miles of rainforest cover was destroyed, despite efforts by newly inaugurated President Luiz Inácio Lula da Silva to reverse rampant deforestation that was encouraged by his predecessor, Jair Bolsonaro. This is Romulo Batista with Greenpeace Brazil.
Romulo Batista: "We just left behind a government that supported deforestation and completely abandoned actions to control it. … As long as the enforcement and control do not reach the entire region, illegal deforestations may exploit that to ramp up the deforestation."
Biden Insists U.S. Banking System Is Safe Following Collapse of SVB and Signature
Mar 14, 2023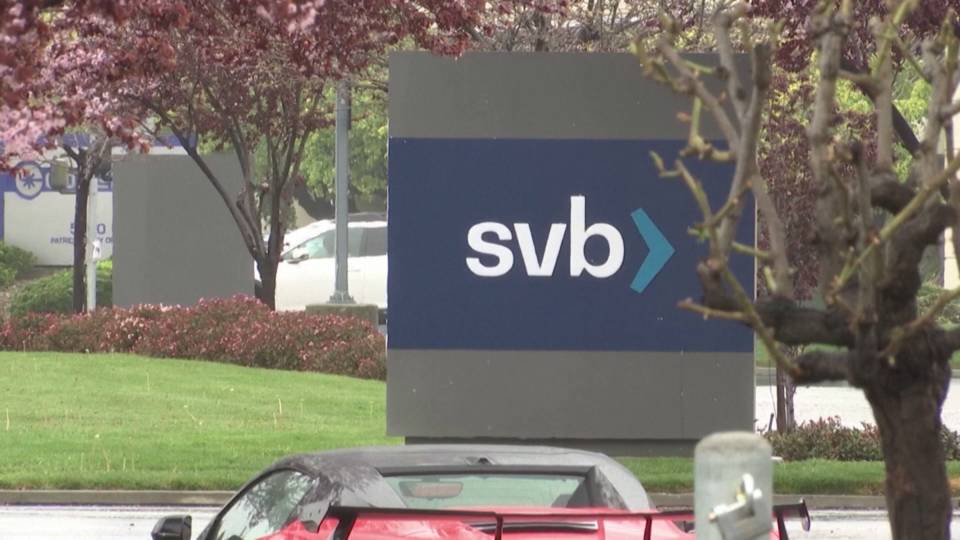 President Biden sought Monday to shore up confidence in the U.S. banking system, after the rapid collapse of Silicon Valley Bank and Signature Bank sparked investor panic. They were the second- and third-largest bank failures in U.S. history. On Monday, Massachusetts Senator Elizabeth Warren demanded a federal probe into potential insider trading by executives at the failed banks and called on U.S. regulators to claw back six-figure bonuses paid to managing directors at SVB just hours before its collapse Friday. We'll have more on this story after headlines.
North Korea Fires Missiles as U.S. Holds New Round of War Games with South Korea
Mar 14, 2023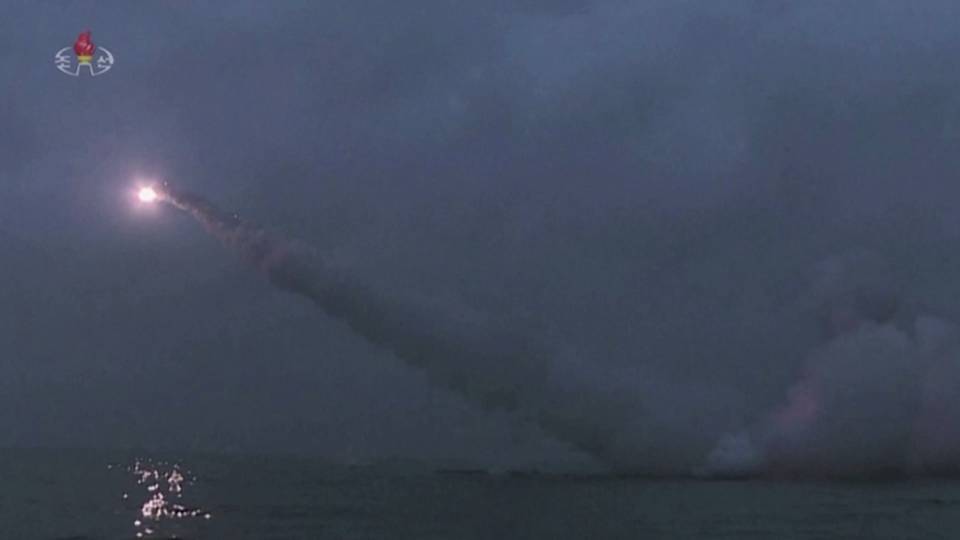 North Korea has fired two short-range ballistic missiles into waters off its eastern coast. It was the second such test in three days and came as the U.S. and South Korea launched 11 days of war games in a major military exercise dubbed "Freedom Shield."
Biden Formally Announces Deal to Sell Nuclear-Powered Subs to Australia
Mar 14, 2023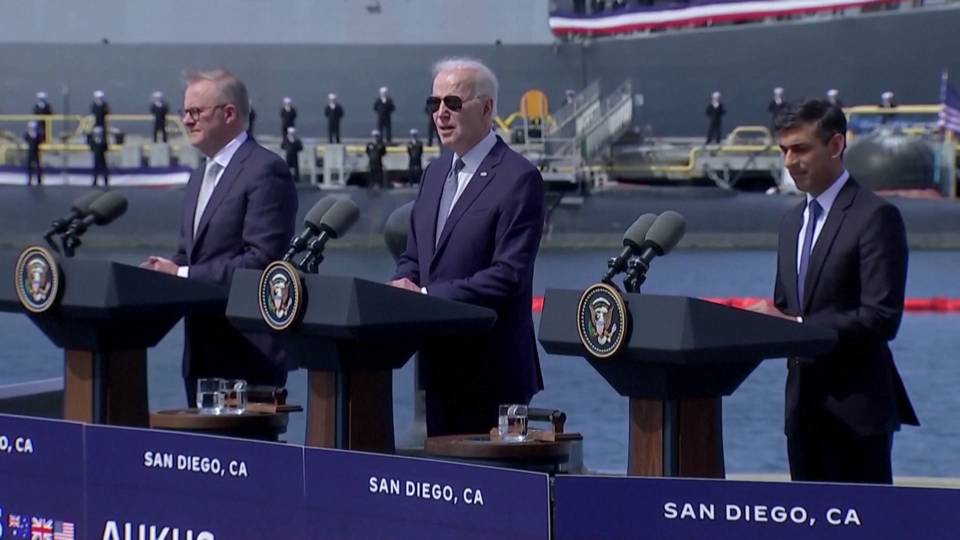 President Joe Biden has formally unveiled plans to arm Australia with nuclear-powered submarines in a bid to counter China's influence in the Indo-Pacific. Biden announced the agreement alongside U.K. Prime Minister Rishi Sunak and Australian Prime Minister Anthony Albanese at a meeting in San Diego on Monday. The deal will see Australia equipped with three conventionally armed, Virginia-class nuclear-powered submarines by the 2030s, with an option to purchase two more subs, as part of a new military alliance called AUKUS. In Beijing, a Chinese Foreign Ministry spokesperson called on the U.S., U.K. and Australia to abandon what she called a "Cold War mentality and zero-sum game."
Mao Ning: "We believe that the cooperation among the three countries poses a serious nuclear proliferation risk, impacts the international nuclear nonproliferation system, stimulates the arms race, undermines peace and stability in the Asia-Pacific region and is widely questioned and opposed by regional countries and the international community."
Biden's meeting with leaders of the U.K. and Australia came as the Pentagon released its proposed $842 billion budget for fiscal year 2024 — requesting $25 billion more than Congress approved last year. It would be the largest so-called peacetime budget in U.S. history.
U.S. Once Again Tops List of World's Most Prolific Arms Traders 
Mar 14, 2023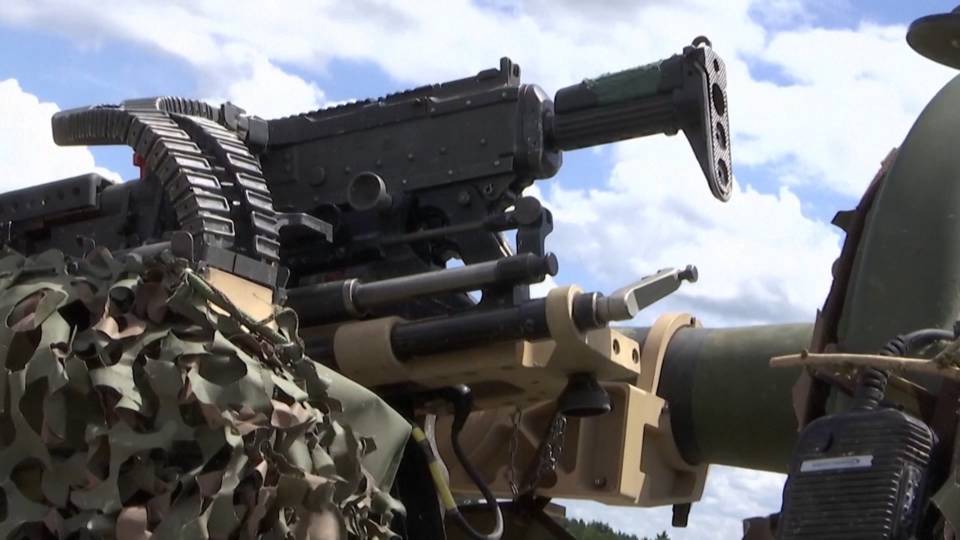 A new study finds the United States remains the world's top arms trader. The Stockholm International Peace Research Institute reported Monday the U.S. accounted for 40% of the world's weapons exports between 2018 and 2022, selling arms to more than 100 countries. India remains the world's top arms importer, followed by Saudi Arabia, which accounted for nearly 10% of the international arms trade. About 80% of Saudi weapons purchases come from the United States.
Biden Extends Relief to Ukrainian Refugees as Venezuelan Asylees Are Pushed Back from Border
Mar 14, 2023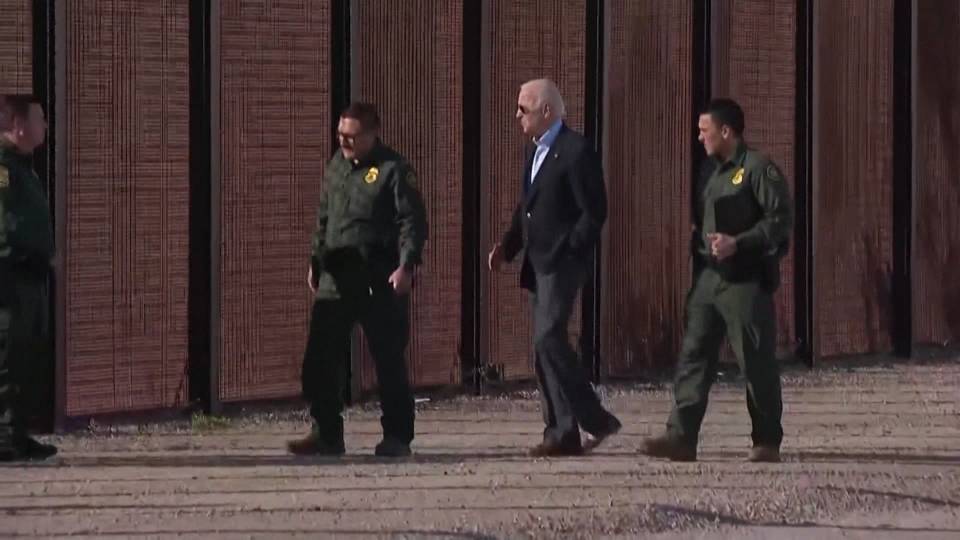 The Biden administration is extending humanitarian relief for thousands of Ukrainian refugees who fled Russia's invasion and were processed along the Mexican border, allowing them to remain in the United States beyond the program's initial one-year limit. Similar relief for tens of thousands of Afghan refugees is scheduled to expire in the coming months, but it's unclear whether that relief will be extended, even as Afghanistan is facing a worsening humanitarian crisis following the Taliban's return to power in 2021. Advocates have accused Biden of hypocrisy in his treatment of Ukrainians compared to most other asylum seekers and refugees.
In Ciudad Juárez, Mexico, hundreds of asylum seekers, mostly from Venezuela, were blocked by barbed wire and riot police Sunday as they tried to cross into El Paso, Texas, to finally apply for relief. Some reported they were pepper-sprayed. Many of the asylees have waited in Mexico for months facing extremely dangerous living conditions.
Camila Cruz: "Please, we want an answer. The customs app does not work. I am alone. We are alone here. We have been robbed and extorted, and we have no answer. We just want to get in to have a future and help our families, nothing else."
Honduras's First Woman President Ends Ban on Emergency Contraception
Mar 14, 2023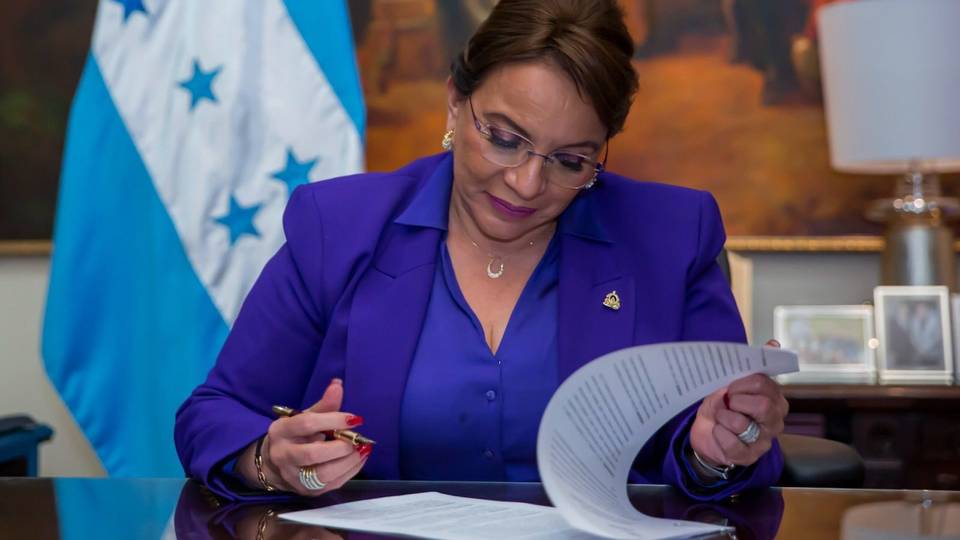 Image Credit: XiomaraCastroZ/Twitter
In Honduras, President Xiomara Castro has legalized the use of emergency contraceptive medication, overturning a ban that was over a decade old. Castro's executive order was issued on International Women's Day last week. The morning-after pill was prohibited following the 2009 U.S.-backed military coup that put a right-wing, authoritarian government in power. Abortion is still illegal in Honduras, including in cases of rape, carrying a sentence of up to six years in prison for the people who undergo the procedure, as well as those who provide it.
South Carolina Republicans' Bill Would Punish Abortion with Death Penalty 
Mar 14, 2023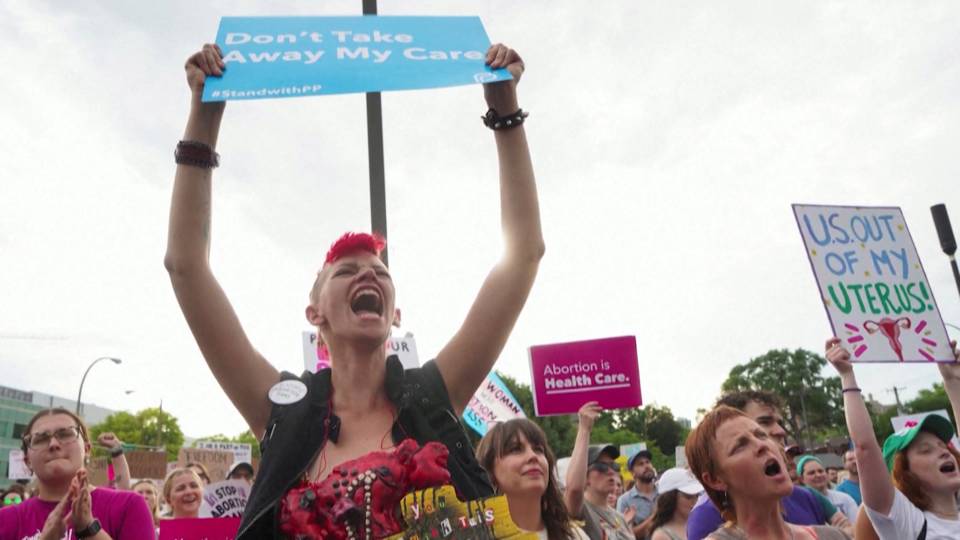 A group of Republicans in South Carolina's state House have proposed legislation to make getting an abortion punishable by the death penalty. The measure would amend the state's code of laws to grant zygotes, or fertilized eggs, "equal protection under the homicide laws of the state." The bill has gathered the support of nearly two dozen South Carolina House Republicans who now co-sponsor it. 
Meanwhile, in Texas, a man has filed a wrongful death lawsuit against three women he accuses of "illegally" assisting his ex-wife in having a medication abortion. Texas's abortion ban allows private citizens to file civil suits against abortion providers or anyone who "aids or abets" an abortion after six weeks.
Tens of Thousands of U.K. Doctors Strike to Recover Salaries Lost to Inflation
Mar 14, 2023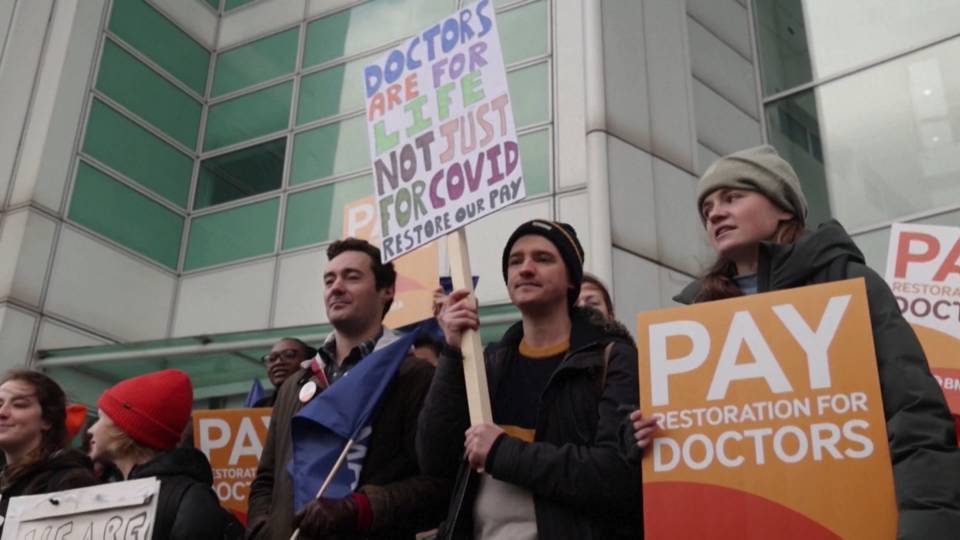 In the United Kingdom, more than 36,000 junior doctors have launched a three-day strike over pay and working conditions at the government-run National Health Service. The walkout follows similar strikes in recent weeks by nurses and ambulance staff. This is Dr. Robert Laurenson of the British Medical Association, who joined picket lines in London on Monday.
Dr. Robert Laurenson: "So, junior doctors over the last 15 years have lost 26.1% of their pay due to inflation. And all we're asking for is for that pay to be restored, because no junior doctor today is worth less than a junior doctor in 2008."
Michael Cohen Testifies to Grand Jury, Says Trump Needs to Be Held Accountable for "Dirty Deeds"
Mar 14, 2023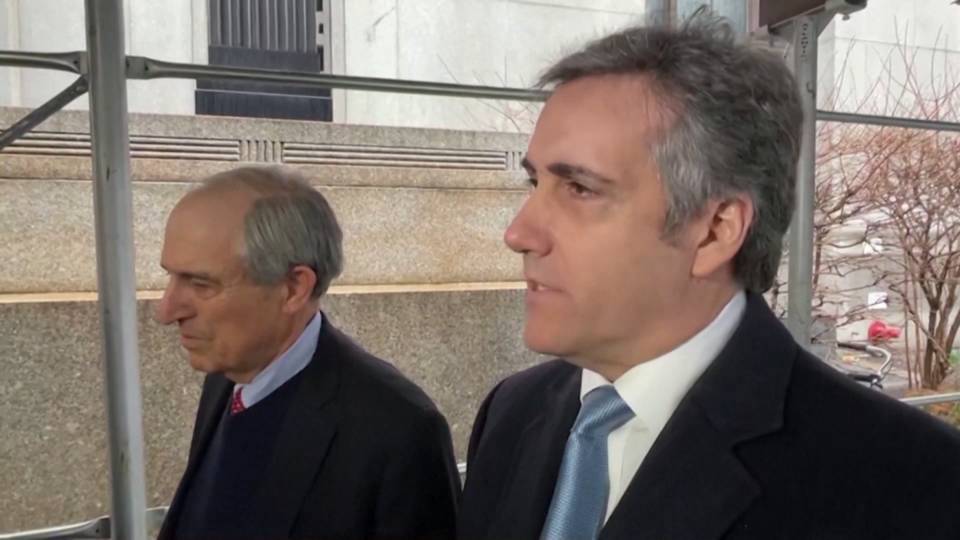 In New York, a lawyer for Donald Trump says the former president will decline to appear before a grand jury investigating hush-money payments made to adult film actor Stormy Daniels during the 2016 presidential campaign. On Monday, Trump's former personal attorney and fixer, Michael Cohen, spent several hours testifying to a state grand jury in Manhattan. Cohen previously pleaded guilty to charges of tax evasion, bank fraud and lying to Congress about the hush-money payments, which he says Trump directed him to make.
Michael Cohen: "This is not revenge. Right? What this is is about accountability. I don't want to see anyone, including Donald Trump, indicted, prosecuted, convicted, incarcerated, simply because I fundamentally disagree with them. This is all about accountability. He needs to be held accountable for his dirty deeds."
Nobel Prize-Winning Japanese Novelist and Peace Activist Kenzaburo Oe Dies at 88
Mar 14, 2023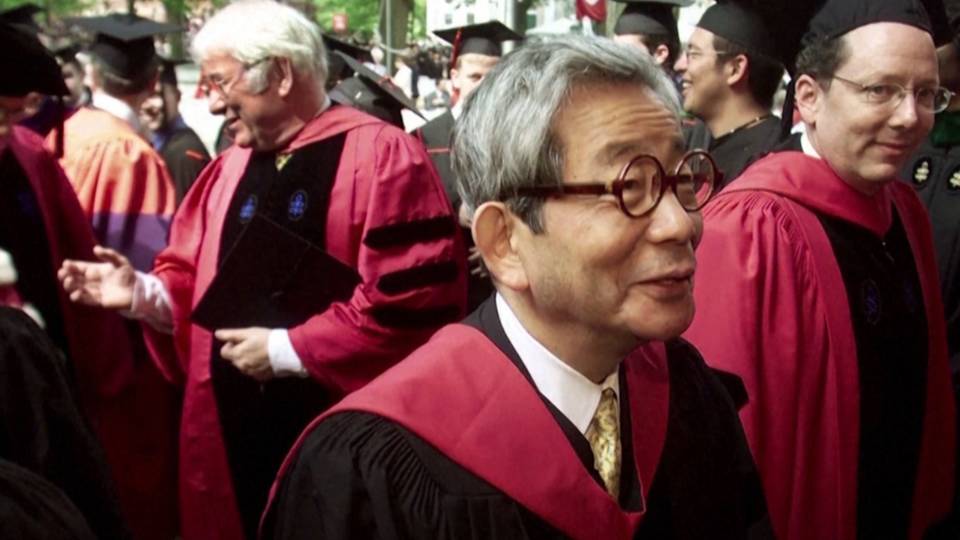 The acclaimed Japanese novelist Kenzaburo Oe has died at the age of 88. In 1994, he won the Nobel Prize for Literature. In 2014, Democracy Now! interviewed him in Tokyo about his work, militarism, nuclear disarmament, Hiroshima and more. He spoke through an interpreter.
Kenzaburo Oe: "I believe that the issue or the experience of nuclear weapons is something too large for any individual to apologize for, and it's the responsibility of all humanity to take on board. So rather than an apology, I believe that what's important is to call for an expression of the will and the dedication to create a world free of nuclear weapons."
Click here to see our interview with Kenzaburo Oe.