10 People Indicted for Hospital Murder of Irvo Otieno
Mar 22, 2023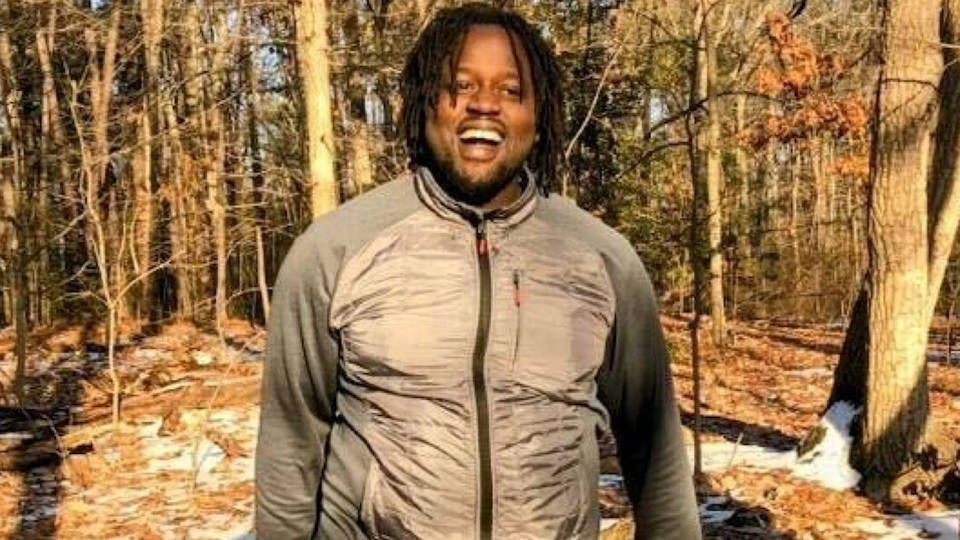 A Virginia grand jury has indicted 10 people — seven sheriff's deputies and three hospital workers — for the murder of Irvo Otieno, a 28-year-old Black man who died on March 6 after being violently pinned down and piled on for more than 11 minutes by the deputies and medical staff at the Central State Hospital in Petersburg, Virginia. Video of the killing was released to the public this week and shows hospital staff attempting in vain to administer CPR to Otieno after his body went limp.
Otieno suffered from mental health challenges and was taken from his home and locked up three days earlier, after a neighbor called police when Otieno walked onto their property and took some lights and started banging on their front door. Otieno's mother Caroline Ouko, who moved to Virginia with her family from Kenya in the 1990s, said at a news conference Tuesday her son was a sensitive and caring man who was failed by multiple institutions.
Caroline Ouko: "With my team beside me, with my friends behind me, with my community behind me, with mothers and fathers who are fearful for what might happen to their children after seeing what happened to Irvo, with young people who are going through mental distress and the world behind me, we will achieve justice for Irvo Otieno."
Protesters Win US$9Million Settlement from Philadelphia Police
Mar 22, 2023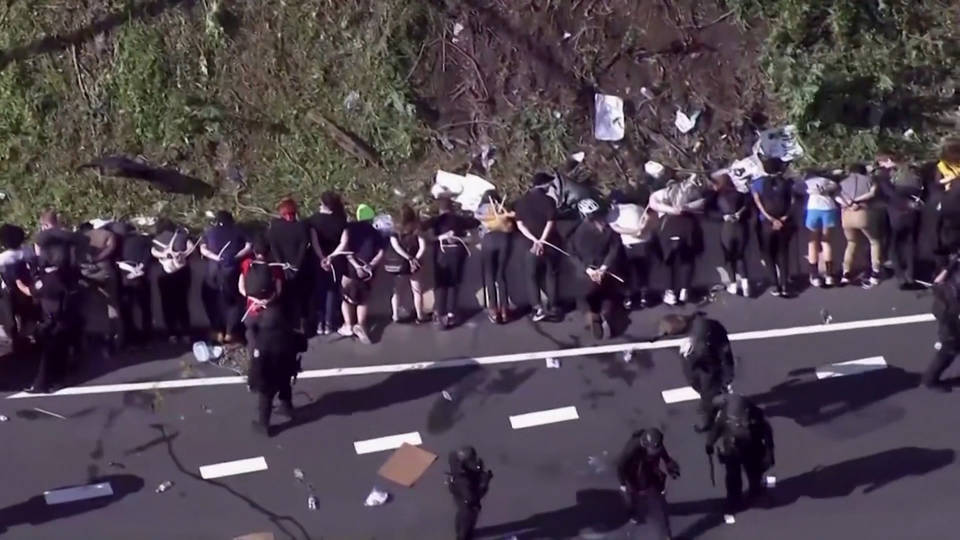 Philadelphia has agreed to pay $9.25 million to over 340 protesters and residents who were subjected to excessive police force, including tear gas, pepper spray and rubber bullets, over two days of demonstrations in 2020 following the police murder of George Floyd. The city will also award a half-million dollars to the Bread & Roses Community Fund for a grant that supports grassroots groups in Philadelphia. As part of the historic settlement, the Philadelphia Police Department will also withdraw from the 1033 LESO program, which grants U.S. military equipment to local law enforcement agencies. This is plaintiff Ed Parker, who was detained and brutalized by police, resulting in three surgeries.
Ed Parker: "Hearing the choking, weeping and people calling out for their loved ones was something else entirely. They made sure one of the first things they did was to rip off our masks and then subsequently stuff us on buses and in cells together. This was June of 2020 and the pandemic implications of which should not be underplayed. The absurdity of being the subject of police brutality during a protest against police brutality was not lost on us."
Biden Designates New National Monuments in Nevada and Texas
Mar 22, 2023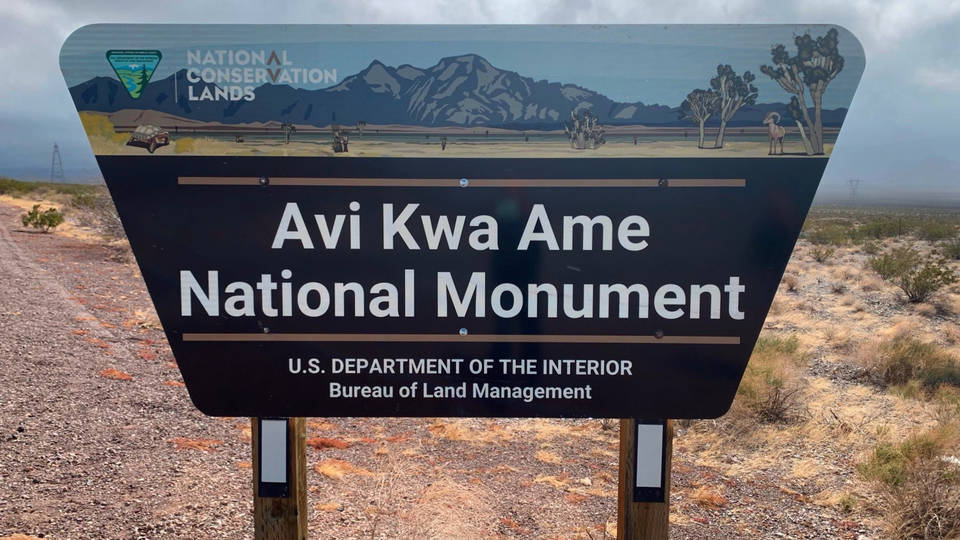 Image Credit: Twitter: @HonorAviKwaAme
President Biden designated two new national monuments Tuesday, in Nevada and Texas, protecting over 500,000 acres of land from new development. Spirit Mountain, or Avi Kwa Ame, in Nevada is a sacred site for the Fort Mojave Tribe and others. Indigenous and environmental advocates have been pushing for years to designate the area as a national monument.
In Texas, Castner Range, located at the Fort Bliss Army base in El Paso, is an old firing range and was a training site until 1966. The area will need to be cleared of unexploded munitions before it can be enjoyed by the public for its Native rock art and unique flora of yellow and orange poppies that bloom in the spring.
Biden also committed to designating a new marine sanctuary in the Pacific, southwest of Hawaii, which will protect nearly 800,000 square miles of islands, reefs and marine life.
Apaches Appeal Against Copper Mine on Sacred Land
Mar 22, 2023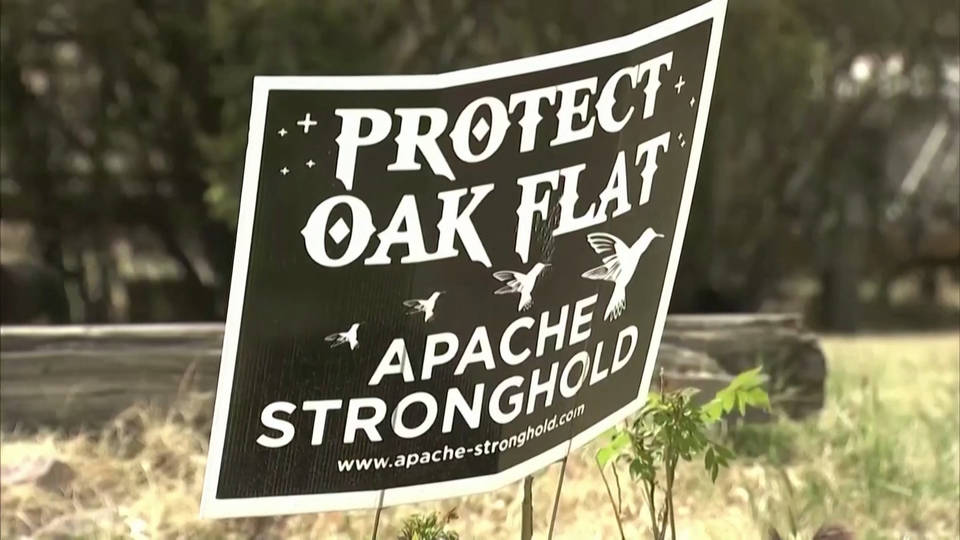 A federal appeals court heard arguments Tuesday from Indigenous advocates who are fighting to block the transfer of Oak Flat to Resolution Copper, which wants to turn the ancient site in eastern Arizona, sacred to the San Carlos Apache Nation, into a massive copper mine. Resolution Copper is a joint venture of multinational mining corporations BHP and Rio Tinto. Leaders with Apache Stronghold told the court the construction of the mine would violate their religious freedoms and other rights. This is Sandra Rambler, a San Carlos Apache elder.
Sandra Rambler: "If I want to go there and be able to pray there, I should have that right. And I don't want no foreign company to come in and tell me, 'No, you can't do that.' We have the freedom of speech. We have the freedom of choice to write about whatever we want to write about. We have the freedom of religion, and this is our religion. This is who we are. This is us as Apaches."
Brazilian Forces Evict Illegal Gold Miners from Yanomami Amazon
Mar 22, 2023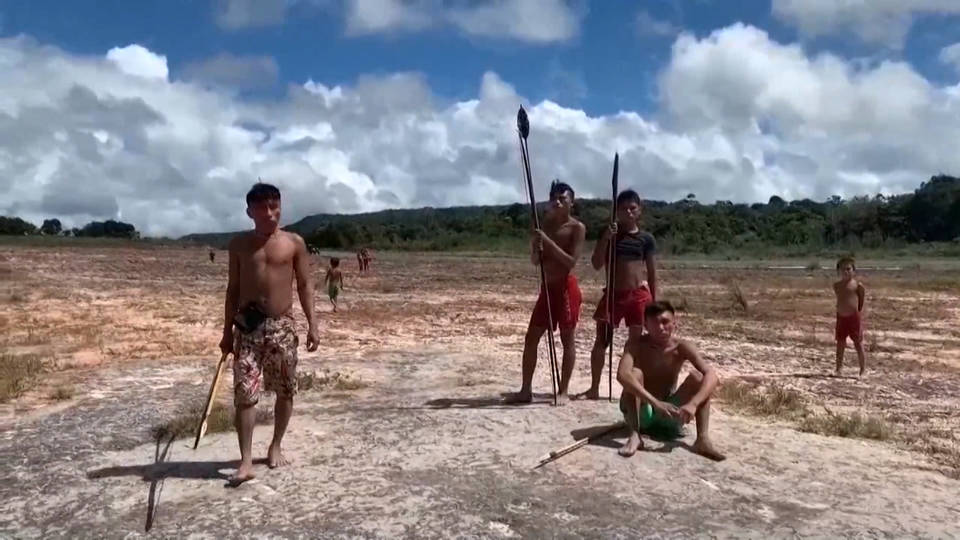 In Brazil, almost all illegal gold mining operations have been removed from Yanomami Indigenous territory as more miners are expected to be evicted from the Amazon region. The government of President Luiz Inácio Lula da Silva launched a massive operation earlier this year in response to the humanitarian catastrophe faced by Yanomami communities largely due to the disastrous effects of illegal gold mining, which have displaced people, devastated the land and food resources, and contaminated rivers with mercury.
Journalists in Ecuador Targeted with Explosive Devices
Mar 22, 2023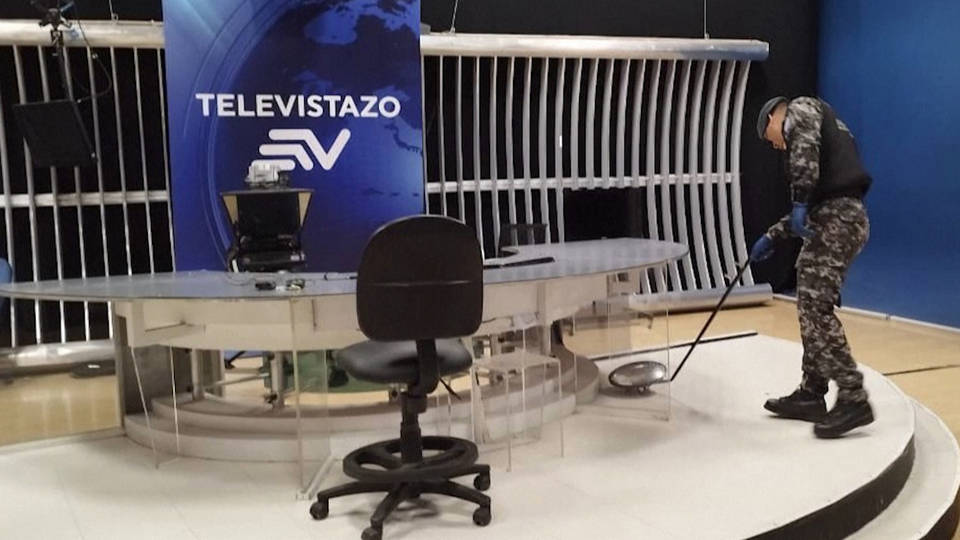 Image Credit: Ecuador National Police
In Ecuador, a group of five journalists was targeted with bombs disguised as USB drives Monday. One of the reporters, Lenin Artieda, was wounded when the device exploded after he plugged it into his computer. The explosive devices were mailed in envelopes to news stations in Quito and Guayaquil. Ecuador's attorney general's office said Monday it had launched a terrorism probe into the attacks.
72-Year-Old U.S.-Saudi Citizen Released from Saudi Prison
Mar 22, 2023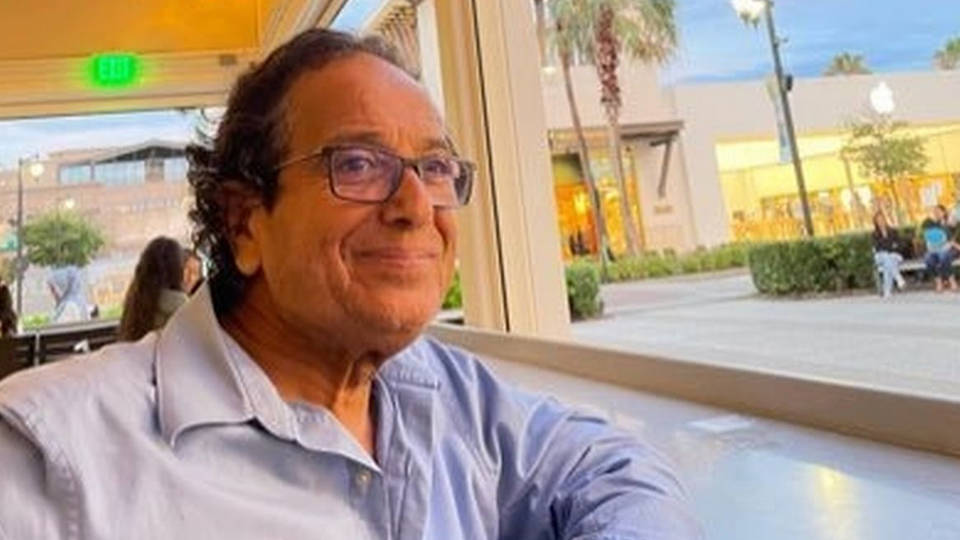 A U.S.-Saudi citizen sentenced to 19 years in prison in Saudi Arabia over his tweets critical of the government has been released. Seventy-two-year-old Saad Ibrahim Almadi was arrested in November 2021 after traveling from Florida to Riyadh to visit family. One of the tweets referenced slain Washington Post columnist Jamal Khashoggi. Almadi's family and rights groups are calling on the Saudi government to lift a travel ban imposed on Almadi so he can return to the U.S.
MN House Passes Bill to Protect Out of State Abortion
Mar 22, 2023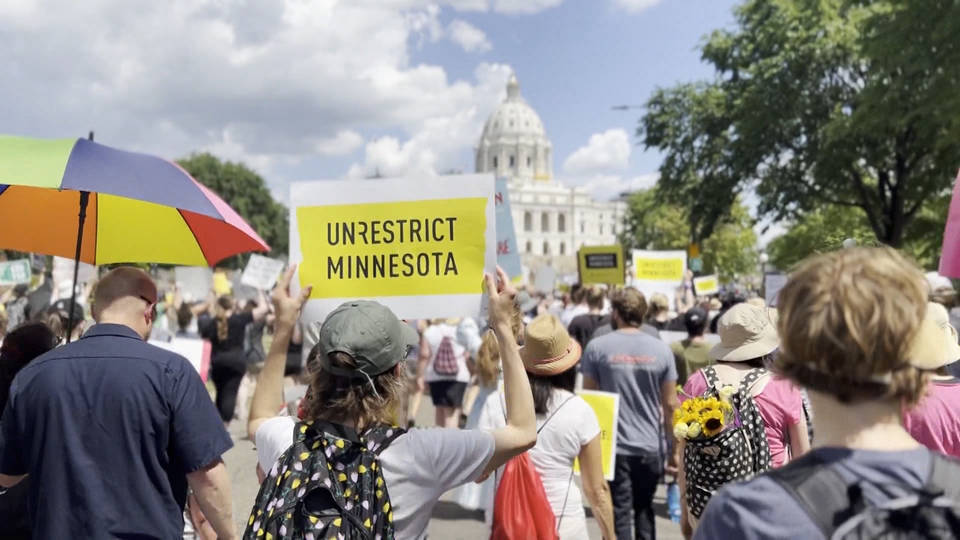 In reproductive rights news, the Minnesota House of Representatives passed a bill Monday that would shield patients who travel to the state for an abortion, and their providers from legal repercussions. The Reproductive Freedom Defense Act would prevent state courts or officials from complying with extradition requests, arrests or subpoenas as a result of an abortion that a person receives in Minnesota, where the procedure is still legal. The bill now heads to the Senate, which has a razor-thin Democratic majority.
Manhattan Grand Jury Reconvenes, Could Issue Trump Indictment
Mar 22, 2023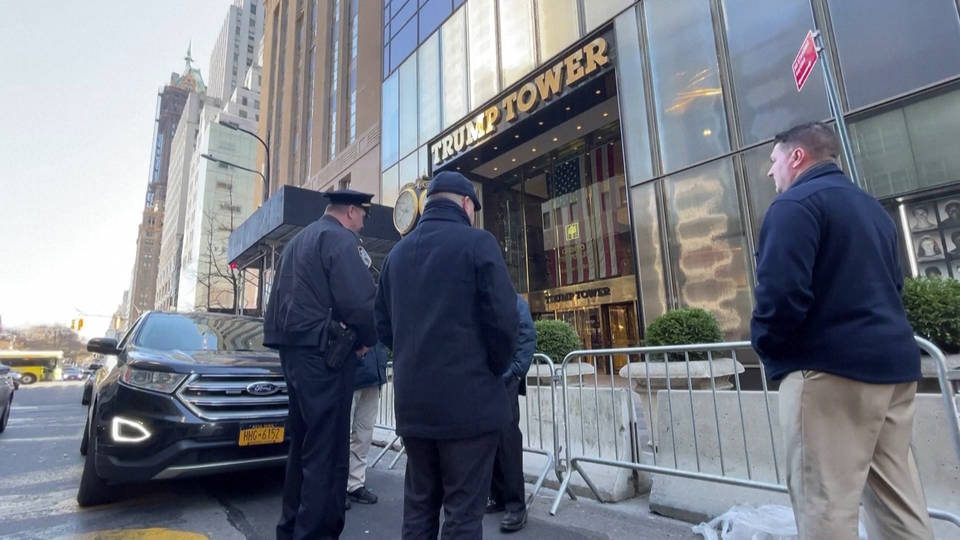 Here in New York, a Manhattan grand jury is reconvening today and could vote on whether to indict former President Donald Trump over hush-money payments made to adult film star Stormy Daniels during his 2016 presidential campaign. House Republicans are demanding testimony and documents from Manhattan DA Alvin Bragg, calling an indictment against Trump "an unprecedented abuse of prosecutorial authority." But legal experts say Congress does not have the constitutional authority to oversee local prosecutors, and the House lawmakers' demands violate New York's sovereignty.
In more legal woes for Trump, a federal judge has ordered Trump attorney Evan Corcoran to testify before a federal grand jury as part of the special counsel probe into Trump's handling of classified documents.
Fox Producer Says She Was Coerced in Dominion Lawsuit Testimony
Mar 22, 2023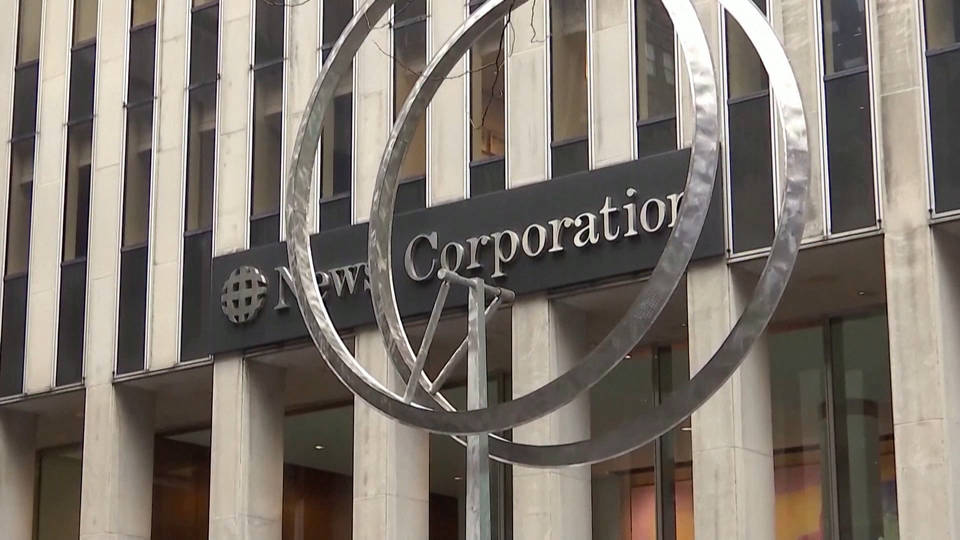 A Fox News producer filed two lawsuits this week, accusing Fox lawyers of coercing and intimidating her into providing misleading testimony in the $1.6 billion defamation lawsuit against the network by Dominion Voting Systems. Abby Grossberg said Fox was attempting to shift blame on her and Fox Business host Maria Bartiromo for the network's repeated promoting of Donald Trump's lies about election fraud and Dominion's role in helping rig the 2020 elections. She blamed the strategy on the company's culture of misogyny and discrimination.
Swedish Court Allows Lawsuits for Government Failure To Act on Climate
Mar 22, 2023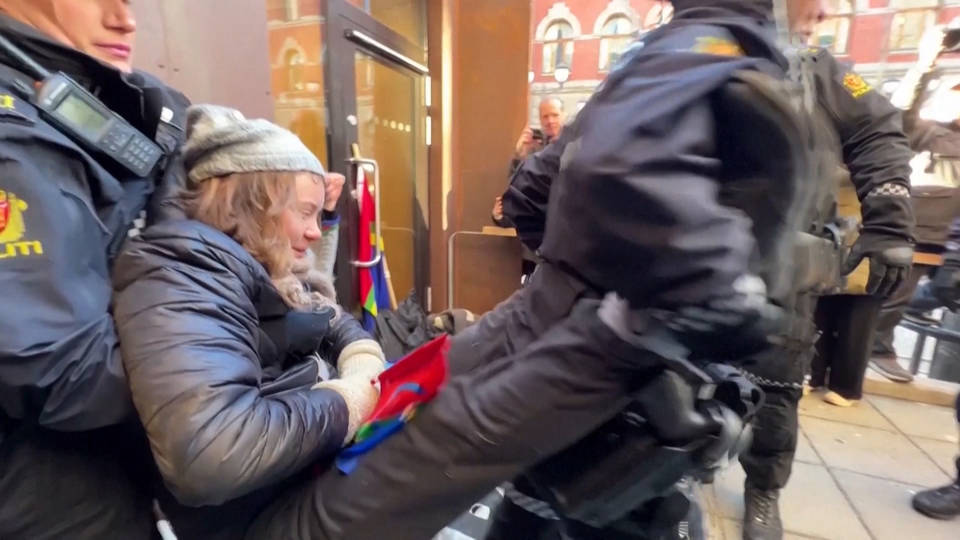 A Swedish court said Greta Thunberg and 600 other climate activists can proceed with a class-action lawsuit against the Swedish government for failing to respond to the climate disaster. The climate group, Aurora, hopes to legally compel Sweden into slashing its emissions, citing its duty under the European Convention on Human Rights.
Senior Climate Activists Protest Big Banks, Cut Up Credit Cards, for Financing Fossil Fuel Industry
Mar 22, 2023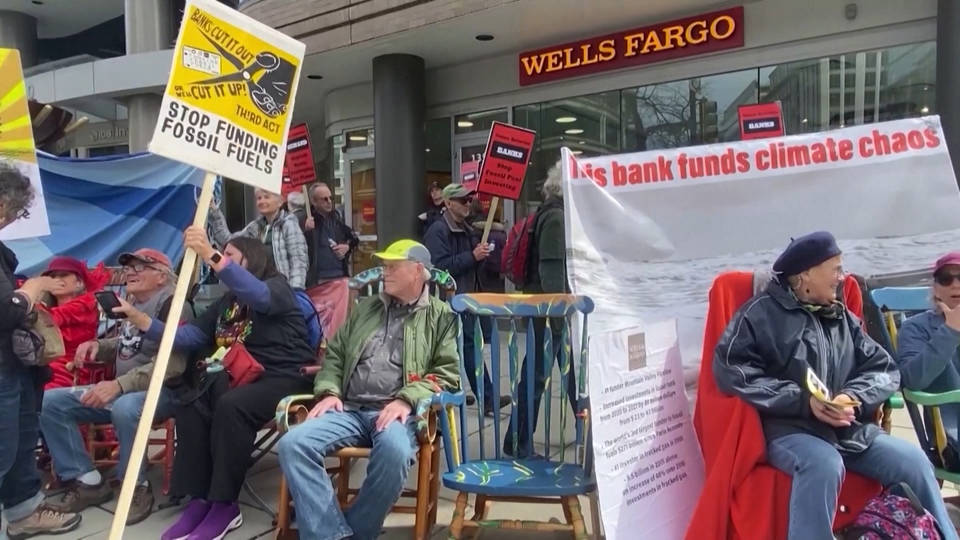 Back here in the U.S., senior climate activists with the group Third Act demonstrated against fossil fuel-backing banks around the country, cutting up their credit cards to Chase, Citi, Wells Fargo and Bank of America. This is Rev. Neal Christie at the Washington, D.C., protest.
Rev. Neal Christie: "Make sure the banks know that we care, that we're watching them. We're watching how they invest their money. What's interesting is that the U.S. banks have chosen not to follow European banks in terms of divestment from dirty energy, from fossil fuels. They know better, and they're making billions and billions of dollars off of harming our planet."
Click here to see our interview with Third Act founder Bill McKibben and Sierra Club executive director Ben Jealous.