U.N. Asks World Court Opinion on Climate Crisis
Mar 30, 2023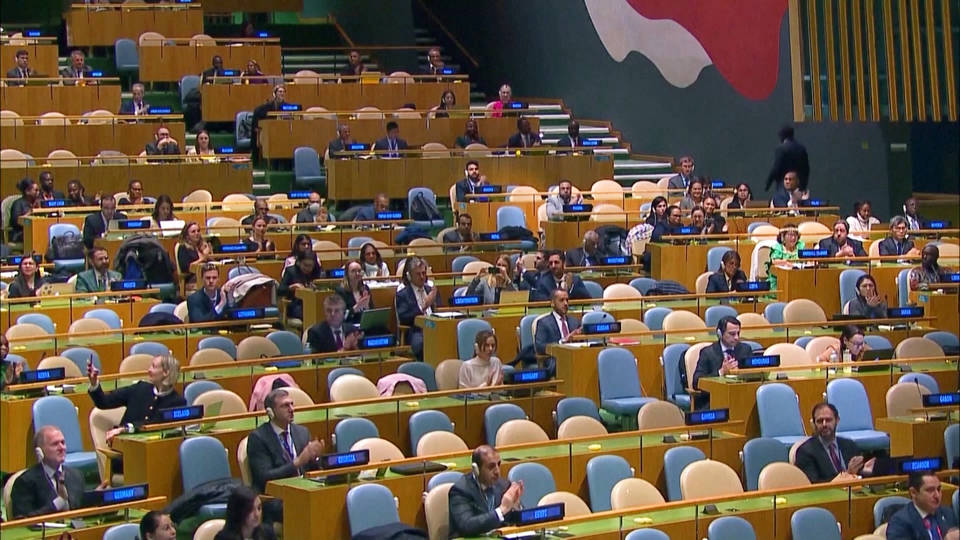 The United Nations has adopted a landmark resolution that seeks to hold countries accountable for failing to respond to the climate crisis, while protecting more vulnerable nations. On Wednesday, the General Assembly voted on a measure calling on the International Court of Justice to establish obligations under international law for nations to protect their populations from the impacts of global heating. The resolution was introduced by the low-lying Pacific Island nation of Vanuatu, which the U.N. has described as the nation most vulnerable to natural disasters. Its adoption comes a month after Vanuatu was hit by two powerful tropical cyclones. This is Cynthia Houniuhi of the Solomon Islands, one of 27 students from eight Pacific Island countries who launched the campaign for the resolution. 
Cynthia Houniuhi: "It's amazing to see and humbling to see how this wild idea that we had, you know, four years ago make its way from our classroom in the University of the South Pacific to the table or the floor of the United Nations General Assembly, and to receive such a historic U.N. vote. You know, they vote by consensus. So, that is — I still can't believe it's happened."
The United States did not support the resolution. A senior Biden administration official told Reuters, "We believe that diplomacy — not an international judicial process — is the most effective path forward."
U.S. Auctions Oil and Gas Leases in Vast Section Gulf of Mexico, Despite Biden's Climate Pledges
Mar 30, 2023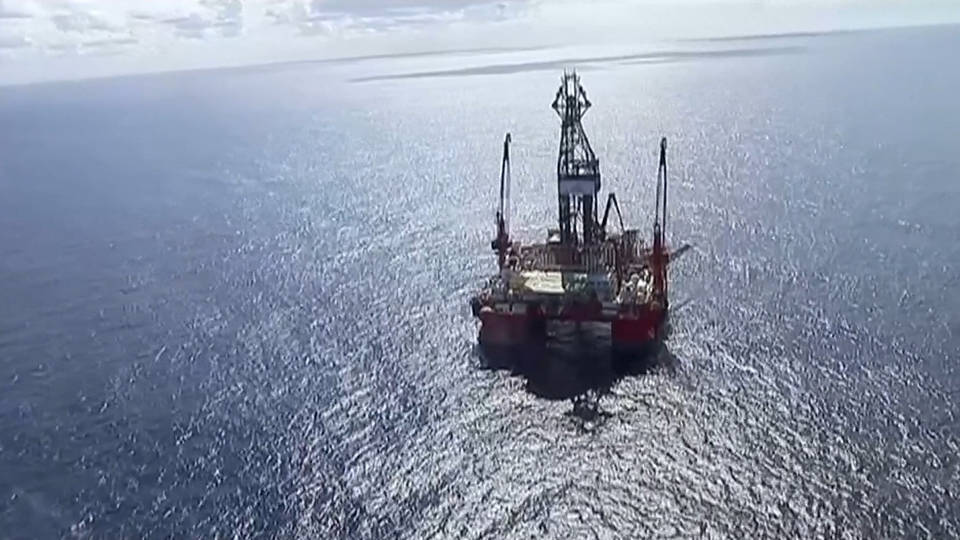 Here in the U.S., the Biden administration opened bidding Wednesday on oil and gas leases covering more than 73 million acres of the central and western Gulf of Mexico — an area roughly the size of Italy. Fossil fuel companies secured access to 1.6 million of those acres. Environmental groups blasted the Interior Department's lease sale as "unconscionable" and another betrayal of President Biden's campaign pledge to ban all new oil drilling on federal land.
Seniors Sue Switzerland over Deadly Heat Waves Caused by Climate Crisis
Mar 30, 2023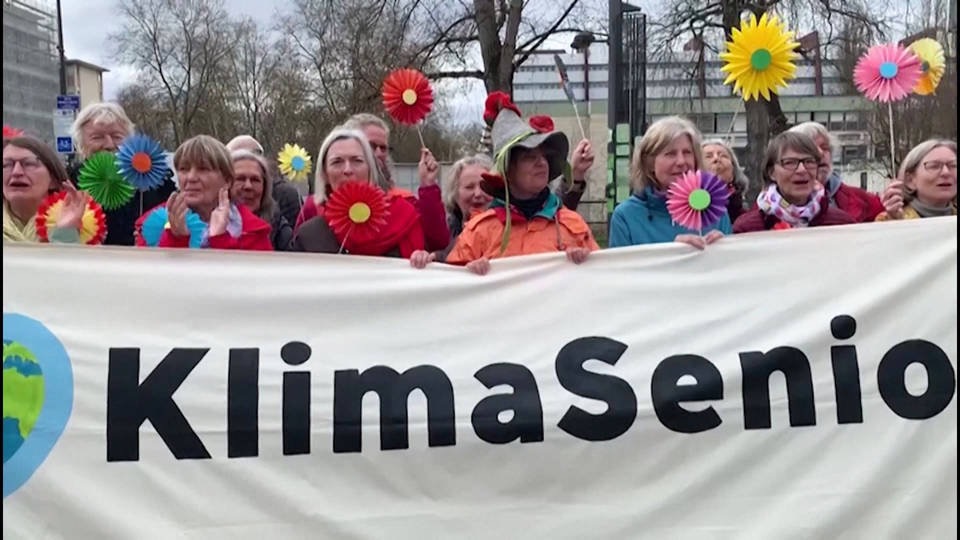 In France, the European Court of Human Rights heard arguments Wednesday in a landmark lawsuit brought by women retirees from Switzerland who are suing the Swiss government over its failure to tackle the climate crisis. Members of the group Senior Women for Climate Protection argue older people's rights are being violated since they're at the highest risk of the extreme heat that's becoming more frequent due to global heating. Helping to argue the case were members of ENNHRI, the European Network of National Human Rights Institutions. 
Jenny Sandvig: "Few people have it in their power to change the course of history. You do. On behalf of all national human rights institutions in Europe, ENNHRI urges the court to use its power to protect vulnerable individuals against escalating and irreversible climate harm. The facts are simple. Greenhouse gas emissions cause heat extremes that kill."
Mexico to Bring Charges Against 8 People over Deadly Fire at Juárez Detention Center
Mar 30, 2023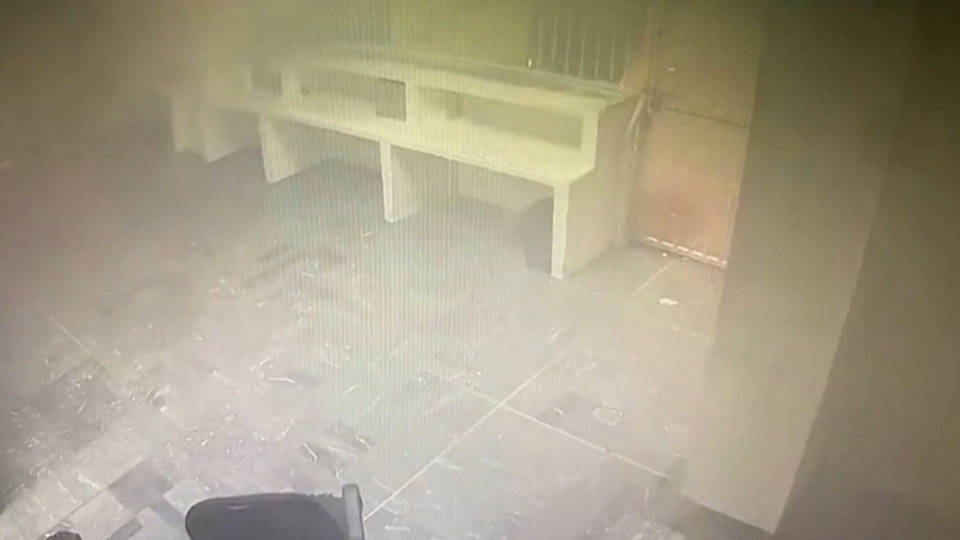 Mexico has launched a homicide probe into this week's fire at an immigrant jail in Ciudad Juárez near the U.S. border, which killed 39 asylum seekers. This is Mexican Security Minister Rosa Icela Rodríguez. 
Rosa Icela Rodríguez: "We have identified eight people allegedly responsible for the events. Two federal agents, one state migration agent and five members of the private security company are already testifying before the prosecutor's office. … Part of the investigation is to confirm why civil protection protocols were not followed. It's clear that they were not respected. Also, we want to know why they did not save lives and were not able to open a gate."
The tragedy has brought renewed scrutiny to the inhumane border policies enacted by the U.S. and the harsh conditions at Mexican migrant jails.
Senate Votes to Repeal AUMFs 20 Years After Illegal Invasion of Iraq
Mar 30, 2023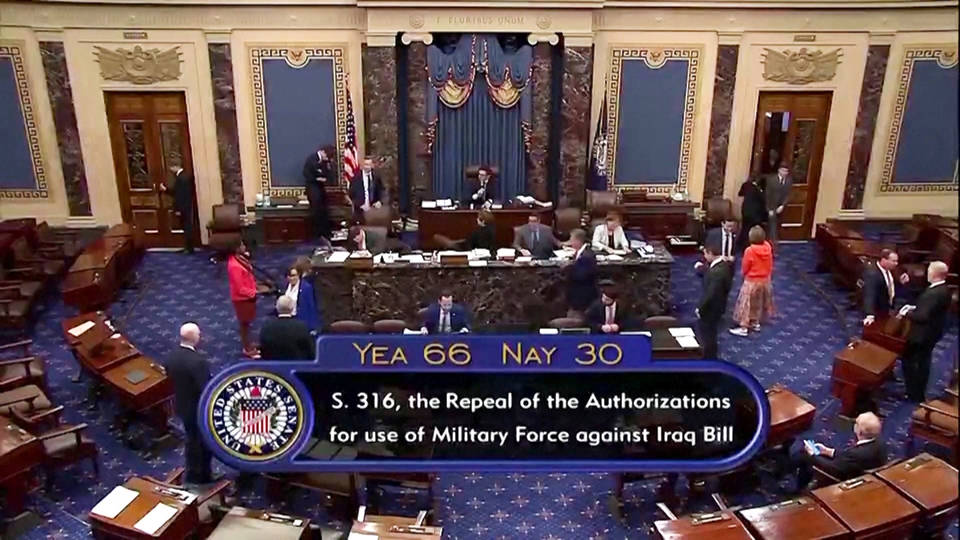 The United States Senate has voted to repeal the authorizations for the 1991 Gulf War and the 2003 invasion of Iraq. Wednesday's vote was 66 to 30, with 18 Republicans voting in favor of repealing the AUMFs, or authorizations for the use of military force. This is New Jersey Democratic Senator Bob Menendez.
Sen. Bob Menendez: "This vote shows that Congress is prepared to call back our constitutional role in deciding how and when a nation goes to war, and also when it should end wars. It also protects against future administrations abusing authorizations that outlive their mandate but remain on the books."
Among Democrats who voted to repeal the Iraq War authorizations were Senators Chuck Schumer, Maria Cantwell and Dianne Feinstein, who voted in favor of authorizing force in Iraq in 2002. President Joe Biden, who also voted in favor of the invasion as a senator, has signaled he will sign the repeal if it's approved by the House.
Finland Poised to Become NATO Member
Mar 30, 2023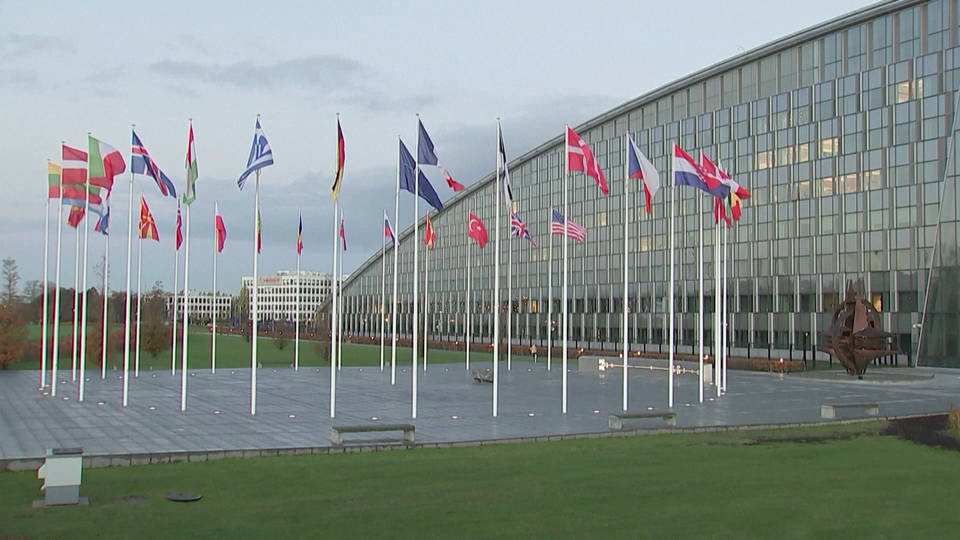 Turkey's parliament is voting today on whether to ratify Finland's bid to join NATO. It's the last remaining barrier to Finland's accession to the military alliance. If the ratification is approved, as expected, NATO will add more than 800 miles to its border with Russia. This comes as 10 nations led by Canada are wrapping up nearly two weeks of NATO war games in Latvia, a former Soviet republic that joined NATO in 2004.
In Russia, thousands of troops began war games in Siberia Wednesday to train on the use of Russia's Yars mobile intercontinental ballistic missile system. The nuclear drills came as the Biden administration said it had stopped sharing detailed data on its strategic nuclear forces with Russia, after President Vladimir Putin suspended Russia's participation in the New START nuclear arms treaty. 
Russia Detains WSJ Reporter Evan Gershkovich
Mar 30, 2023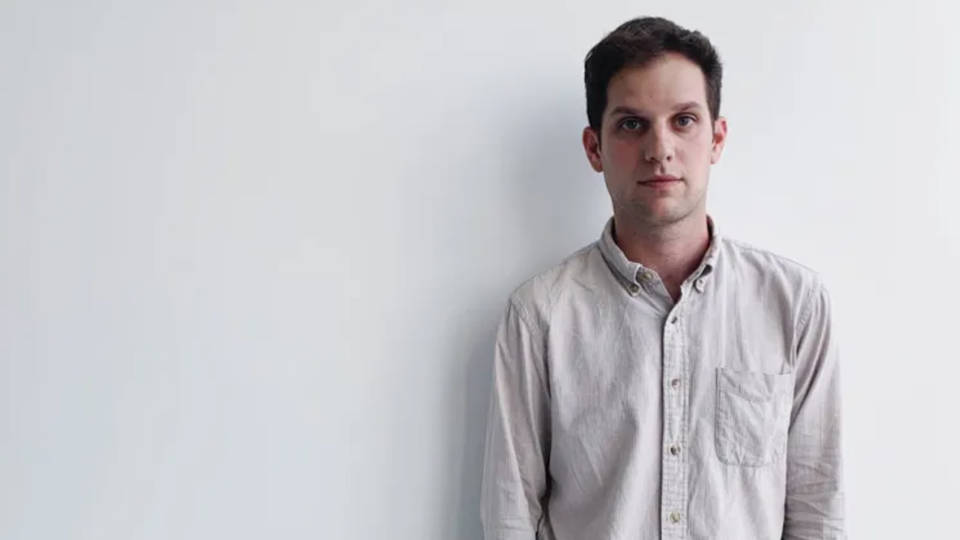 Image Credit: evangershkovich.com
Russia says it has detained U.S. citizen and Wall Street Journal correspondent Evan Gershkovich, accusing him of spying. He was arrested in the city of Yekaterinburg in Russia's Ural Mountains. If convicted of espionage, Gershkovich faces up to 20 years in prison.
West Virginia and Kentucky Republicans Impose More Anti-Trans Laws
Mar 30, 2023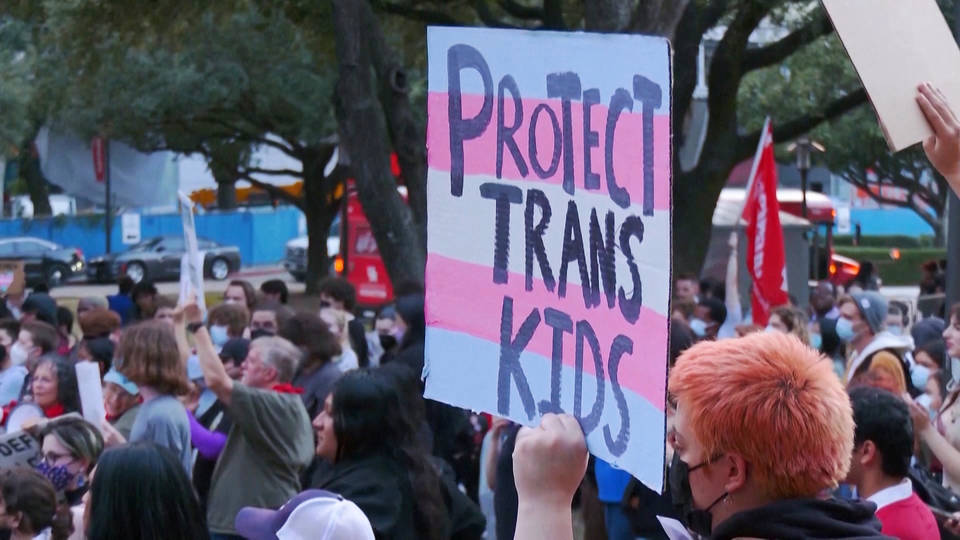 West Virginia has banned gender-affirming healthcare for transgender minors, joining at least 10 other states that have enacted similar laws. The law makes an exception in cases where an adolescent is deemed to be at risk for self-harm or suicide, is diagnosed with severe gender dysphoria by two healthcare specialists, and has received parental consent.
In Kentucky, Republican lawmakers on Wednesday voted to override Democratic Governor Andy Beshear's veto of a sweeping anti-trans bill, which bans gender-affirming healthcare and forces people to use public restrooms that do not align with their gender. Protesters chanted from the House gallery during Wednesday's proceedings, leading to 19 arrests.
Jill Biden Attends Nashville School Shooting Vigil
Mar 30, 2023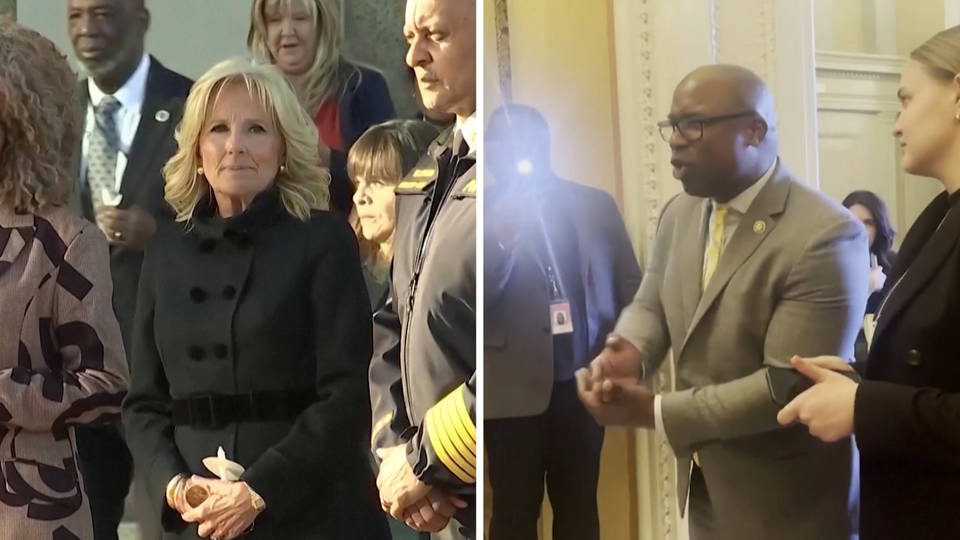 In Tennessee, hundreds of people gathered at a candlelight vigil in Nashville Wednesday evening, mourning the three adults and three 9-year-old children killed by a heavily armed shooter at The Covenant School on Monday morning. First lady Jill Biden joined the ceremony. On Capitol Hill, House Speaker Kevin McCarthy said Wednesday that Republicans "want to see all the facts" before proposing any new gun legislation in the wake of the school shooting. That prompted a heated confrontation between Congressmembers Jamaal Bowman, a New York Democrat, and Kentucky Republican Thomas Massie, just off the House floor, where Bowman accused Republicans of refusing to save children's lives.
Rep. Jamaal Bowman: "They're cowards! A 9-year-old — three 9-year-olds. Are they going to those funerals? No, they never go to the funerals. They never go to the scene of the mass shootings. And it's not just in schools. It's in Black and Brown communities every day."
Republican Thomas Massie responded to Bowman, "There's never been a school shooting in a school that allows teachers to carry." In 2021, Massie tweeted a photo of himself and six family members holding assault-style rifles, with the caption, "Merry Christmas! ps. Santa, please bring ammo."
7 Officers, 1 Nurse Charged with Manslaughter over Fatal 2020 L.A. Traffic Stop
Mar 30, 2023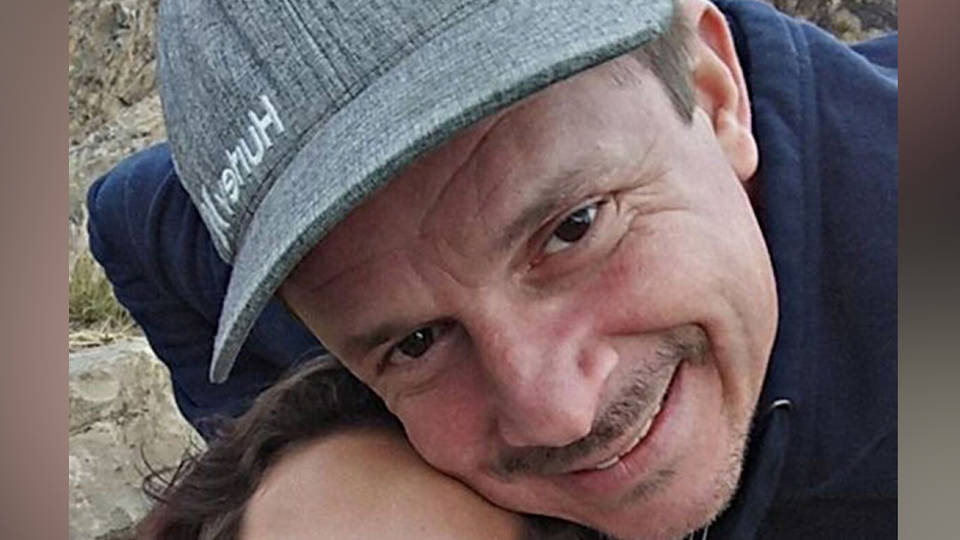 Image Credit: Courtesy of the Bronstein family
In Los Angeles, seven California Highway Patrol officers and one nurse were charged Wednesday with involuntary manslaughter over the 2020 death of 38-year-old Edward Bronstein. Bronstein was detained during a traffic stop and violently pinned down at a Highway Patrol station in order to draw a blood sample, despite Bronstein saying multiple times he would give the sample voluntarily and screaming "I can't breathe" 12 times.
Texas Observer Continues To Publish After Successful GoFundMe Campaign
Mar 30, 2023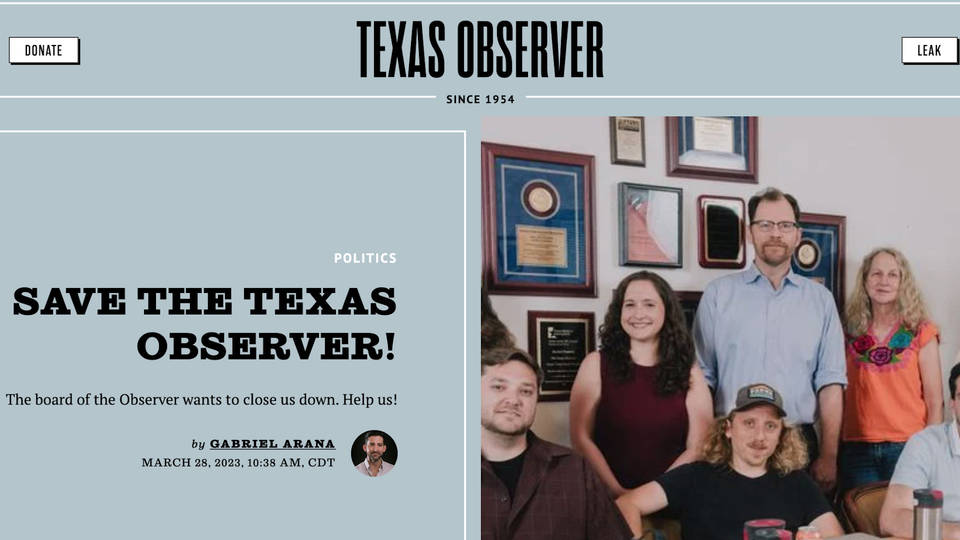 Image Credit: texasobserver.org
The Texas Observer announced it has reversed plans to shut down and will continue publishing after a staff-led crowdfunding campaign raised over $300,000. The Texas Observer, once edited by the legendary muckraking journalist Molly Ivins, is a bastion of progressive reporting in Texas and beyond.
Australian Lawmakers Move Toward Referendum on Indigenous Voice in Parliament 
Mar 30, 2023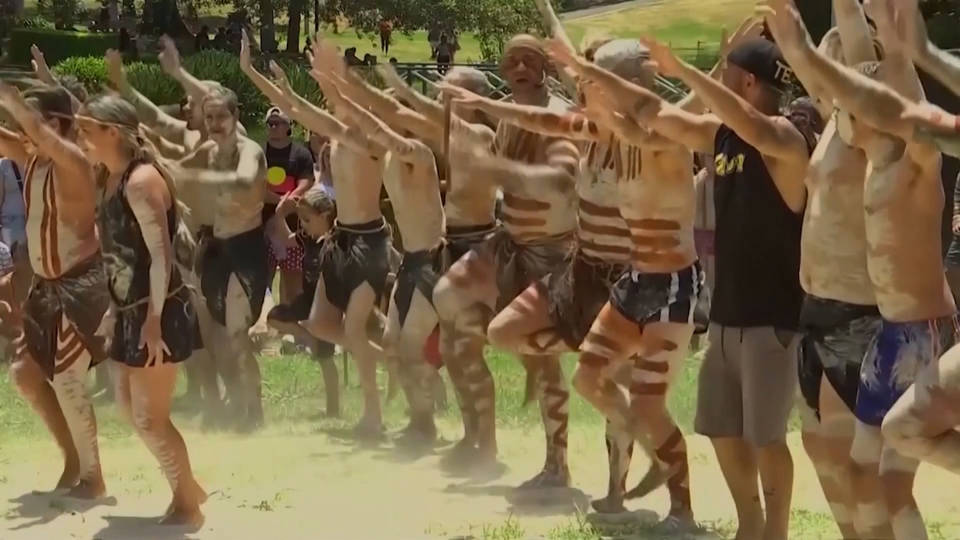 In Australia, lawmakers advanced a move to hold a historic referendum that would recognize Indigenous peoples in the Australian Constitution and establish an Indigenous "Voice to Parliament" committee. This is Thomas Mayo, Kaurareg Aboriginal and Kalkalgal, Erubamle Torres Strait Islander, a member of the referendum working group.
Thomas Mayo: "It's not good enough that here in this country the life expectancy of Indigenous peoples is almost 10 years less than other Australians. It's not good enough that proportionately we are the most incarcerated people on the planet. It's not good enough that our youth languish in detention in obscene numbers. They should be our hope for the future. It's time for us to have a voice."