Teachers' Union Leader Brandon Johnson Elected Mayor of Chicago
Apr 05, 2023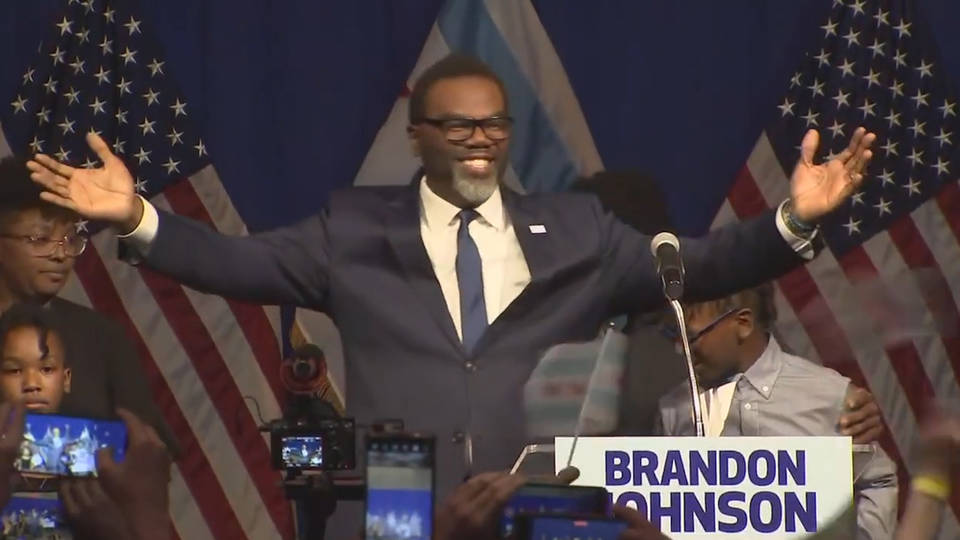 In Chicago, Brandon Johnson was elected mayor in a major victory for progressives. Johnson, a Black teachers' union organizer, defeated conservative Democrat Paul Vallas, a champion of charter schools who ran on a law-and-order platform, despite massive amounts of money being poured into the Vallas campaign. Johnson spoke last night after his victory was announced, calling Chicago a "union town" and vowing to support working people.
Mayor-elect Brandon Johnson: "The truth is the people have always worked for Chicago. Whether you wake up early to open the doors of your businesses or teach middle school or wear a badge to protect our streets or nurse patients in need or provide child care services, you have always worked for this city. And now Chicago will begin to work for its people, all the people."
Liberal Judge Wins Wisconsin Supreme Court Race
Apr 05, 2023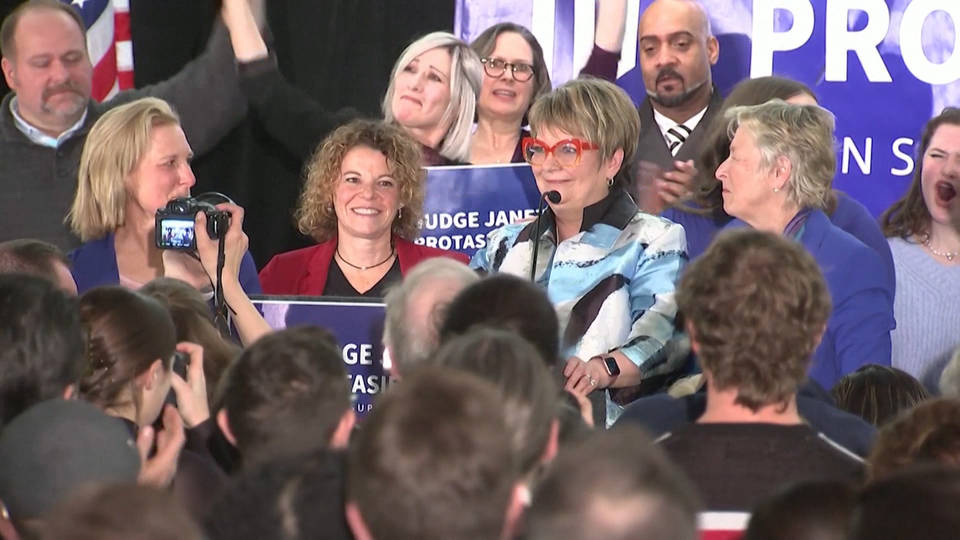 In Wisconsin, liberal judge Janet Protasiewicz won the special election for the state's Supreme Court, flipping Wisconsin's highest court after 15 years of a conservative majority. Protasiewicz's victory gives the court the votes it needs to restore abortion rights — which were taken away after Roe v. Wade was overturned last summer — challenge the state's highly gerrymandered legislative maps, and prevent potential anti-democratic maneuvers in 2024 in the crucial swing state. Protasiewicz addressed her supporters last night after her win was called.
Justice-elect Janet Protasiewicz: "Our state is taking a step forward to a better and brighter future, where our rights and freedoms will be protected. And while there is still work to be done, tonight we celebrate this historic victory that has obviously reignited hope in so many of us."
Israeli Forces Violently Attack Al-Aqsa Worshipers, Arrest Hundreds During Ramadan Prayers
Apr 05, 2023
Israeli police raided the Al-Aqsa Mosque compound in occupied East Jerusalem late Tuesday, attacking Palestinian worshipers during Ramadan.
Worshiper: "The Israeli police attacked us inside there. All of the young people inside are suffering, and no one is helping them. What are you waiting for? They attacked everyone inside. The windows of the mosque are all broken."
Witnesses say police used stun grenades and tear gas, and beat worshipers with batons and rifles. At least a dozen people were injured, and 400 Palestinians were arrested. Al-Aqsa's medical clinic was destroyed.
Meanwhile, on Monday, Israeli forces killed two more Palestinians in a military raid in the city of Nablus in the occupied West Bank, bringing the total number of Palestinians killed by Israel this year to at least 94.
Colombia Tops List of Deadliest Country for Human Rights Activists
Apr 05, 2023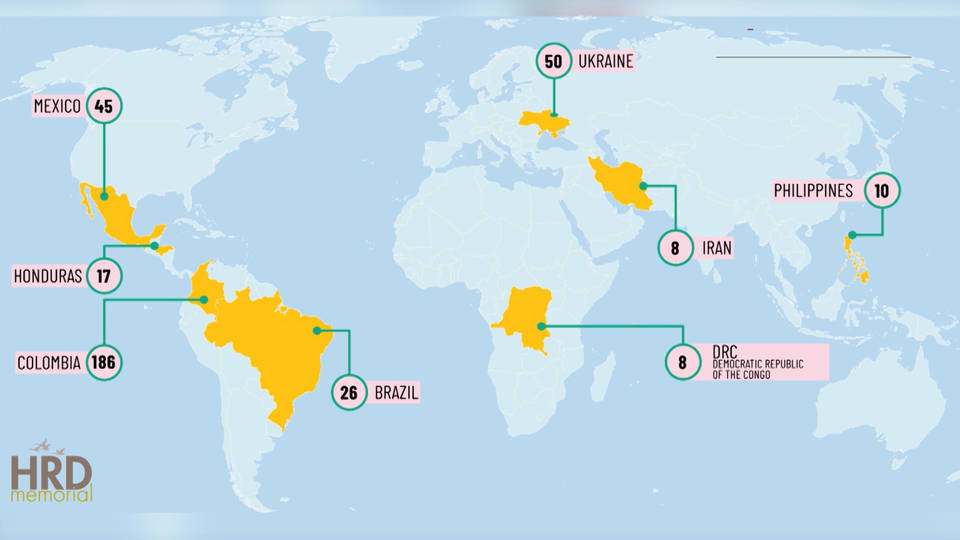 Over 400 human rights defenders from across the globe were killed last year, with Colombia accounting for nearly half of the cases, making it the deadliest country for rights activists in the world. That's according to a new report by the international group Front Line Defenders, which said the killings of human rights activists skyrocketed in 2022. Ukraine also topped the list, followed by Mexico, Brazil and Honduras.
Massive Blaze at Bangladesh Clothing Market Burns Down 3,000 Shops
Apr 05, 2023
In Bangladesh, around 3,000 shops at a popular clothing market in the capital Dhaka were destroyed Tuesday during a massive fire that took over six hours to contain. Hundreds of firefighters and soldiers were deployed to battle the blaze as it tore through stores, turning them into piles of ashes. Shopkeepers say they may not be able to recover from the financial loss.
Anger and Mourning After 13 Women and Children Killed in Pakistan Food Distribution Stampede
Apr 05, 2023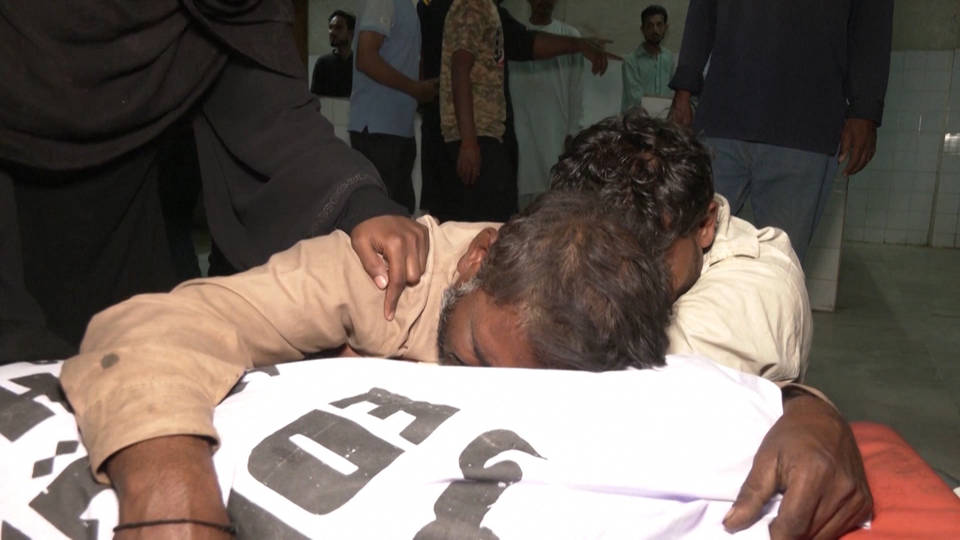 In Pakistan, at least 13 women and children were crushed to death Friday outside a factory in Karachi that was distributing food donations and cash for the month of Ramadan. Victims were stampeded as hundreds of people rushed the collection site. Eight people, including the factory manager, have been arrested, accused of failing to put safety protocols in place. The tragedy comes as Pakistan is facing a worsening economic crisis and skyrocketing inflation, with many families unable to afford enough food. This is a grieving father whose 7-year-old child was killed in the crush.
Umer Zada: "There were no rules or regulations as my son got trampled there. I am totally devastated. There are other people like me whose children were killed, martyred. The women who had nothing to eat went there. Can't the government see that people are dying of hunger?"
World Court Rules U.S. Illegally Froze Iranian Assets
Apr 05, 2023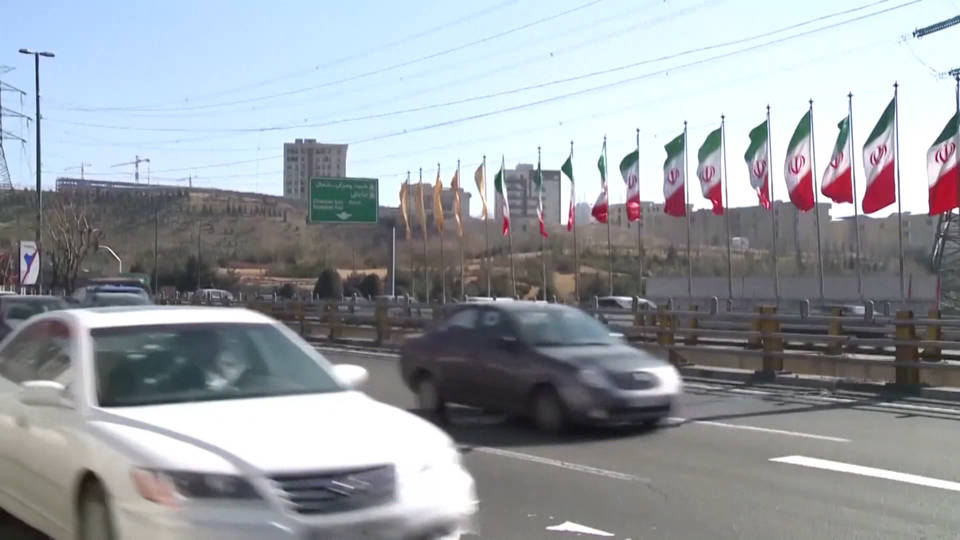 The International Court of Justice ruled the U.S. illegally froze the assets of Iranian companies, and ordered the U.S. to pay compensation. But the ICJ also said it did not have jurisdiction over $1.75 billion from Iran's central bank that's being held at Citibank in New York. Both Tehran and Washington claimed victory in the rulings from the ICJ, also known as the World Court. The U.S. froze the assets to serve as compensation for victims of a 1983 bombing in Lebanon and other attacks it says were linked to Iran. Though ICJ rulings are binding, there is no mechanism for enforcing them.
Judge Rejects Bid to Stop Construction of Highly Contested Willow Drilling Project in Alaska
Apr 05, 2023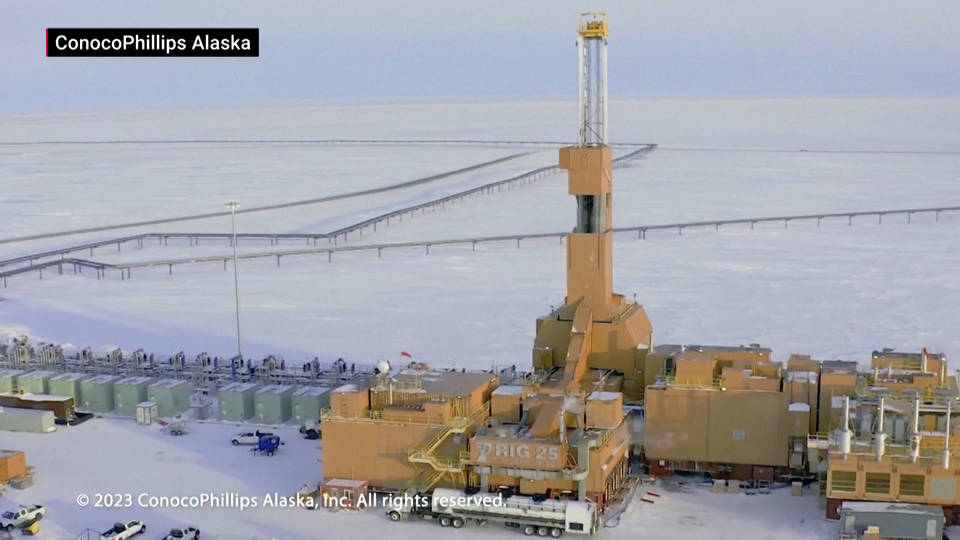 A judge in Alaska dealt a blow to environmental and Indigenous activists, ruling ConocoPhillips can move ahead with construction on the $8 billion Willow drilling project, which the Biden administration approved last month. The groups that sought to halt the construction vowed to continue their legal fight.