Tennessee Expels Two Black Lawmakers Over Gun Control Protests
Apr 07, 2023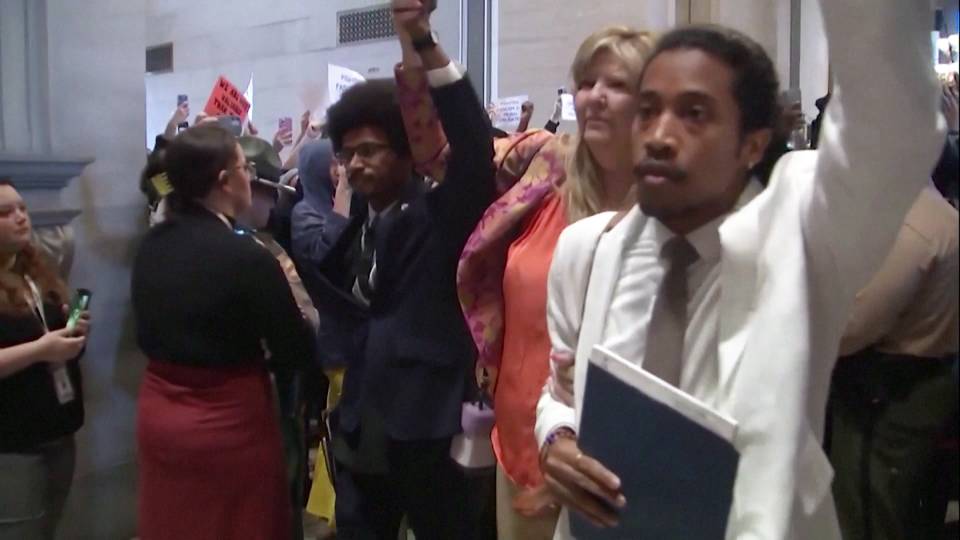 The Tennessee House of Representatives voted Thursday to expel two Democratic members for joining peaceful protests against gun violence inside the state Capitol last week. Justin Jones of Nashville and Justin Pearson of Memphis are both African American and from Tennessee's two largest cities. Jones made an impassioned case against the proceedings before the Republican supermajority voted 72 to 25 to expel him.
Rep. Justin Jones: "We called for you all to ban assault weapons, and you respond with an assault on democracy. That is why the nation is watching you today. And I say to my colleagues on the other side of the aisle that no matter what you vote, you have the votes, but you will not be victorious, because there are generations of young people who see what is going on."
A third Democratic representative, Gloria Johnson of Knoxville, who is white, narrowly survived a vote on her expulsion. Thursday's extraordinary proceedings were interrupted at times by thousands of protesters who packed the House gallery and flooded the Capitol grounds to support the lawmakers and their efforts to stem gun violence in the wake of the March 27 mass shooting at The Covenant School in Nashville, which left three adults and three 9-year-old students dead. President Biden condemned the expulsions as "shocking, undemocratic, and without precedent." After headlines, we'll go to Nashville to speak with one of the expelled state representatives, Justin Jones.
ProPublica: Billionaire GOP Donor Lavished Clarence Thomas with Luxury Trips for 2 Decades
Apr 07, 2023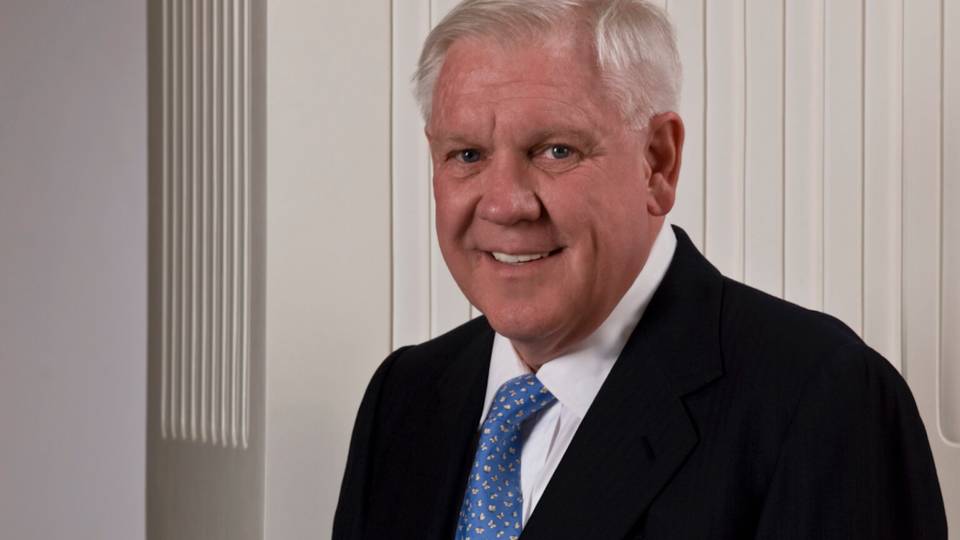 Image Credit: BushCenter.org
Supreme Court Justice Clarence Thomas is facing renewed calls for his impeachment after a ProPublica investigation revealed he failed to report frequent luxury trips paid for by the Republican billionaire Harlan Crow. For more than two decades, Thomas frequently joined Crow aboard his private yacht, jet, at his private estates and at Bohemian Grove, an exclusive all-male retreat in California. The junkets likely violate a law passed after Watergate requiring justices and other federal officials to disclose most gifts. Congressmember Alexandria Ocasio-Cortez tweeted in response, "This is beyond party or partisanship. This degree of corruption is shocking — almost cartoonish. Thomas must be impeached." Later in the broadcast, we'll speak with Justin Elliott, who co-authored the ProPublica investigation.
Biden Admin Proposes Rule Barring Blanket Bans on Transgender Student Athletes
Apr 07, 2023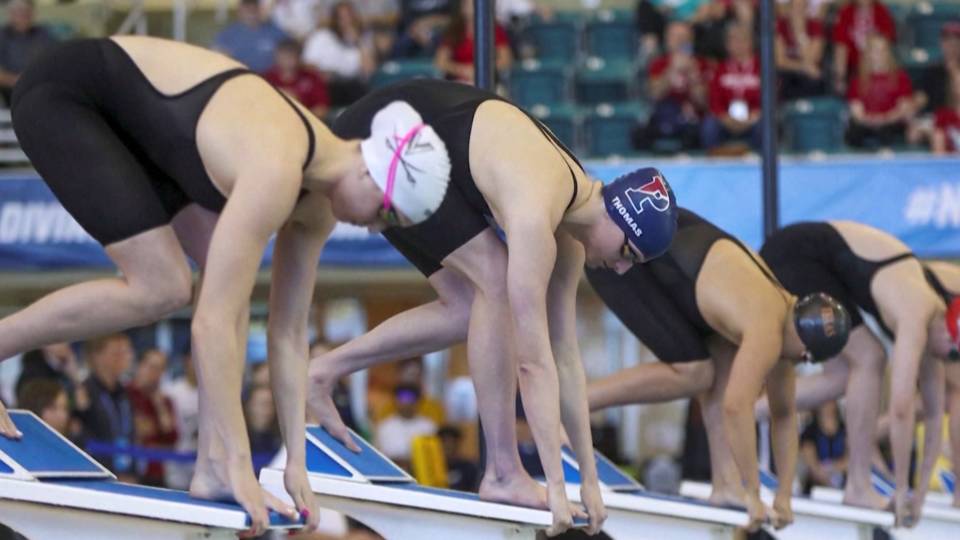 Image Credit: USA TODAY Sports
The Biden administration proposed new regulations under Title IX Thursday to make it illegal for schools to impose blanket bans on transgender students playing on sports teams that align with their gender identity. Schools could, however, still bar transgender students from participating in competitive high school and college sports, if deemed necessary to maintain "fairness in competition" after evaluating the sport, the level of competition, and the grade or education level involved. Twenty states currently have blanket bans on trans student athletes.
Meanwhile, the Supreme Court ruled Thursday in favor of a 12-year-old transgender girl in West Virginia, allowing her to continue competing on her school's girls' track and cross-country teams while a lawsuit over a state ban proceeds.
Idaho Enacts "Abortion Trafficking" Law That Bans Helping Minors Get an Out-of-State Abortion
Apr 07, 2023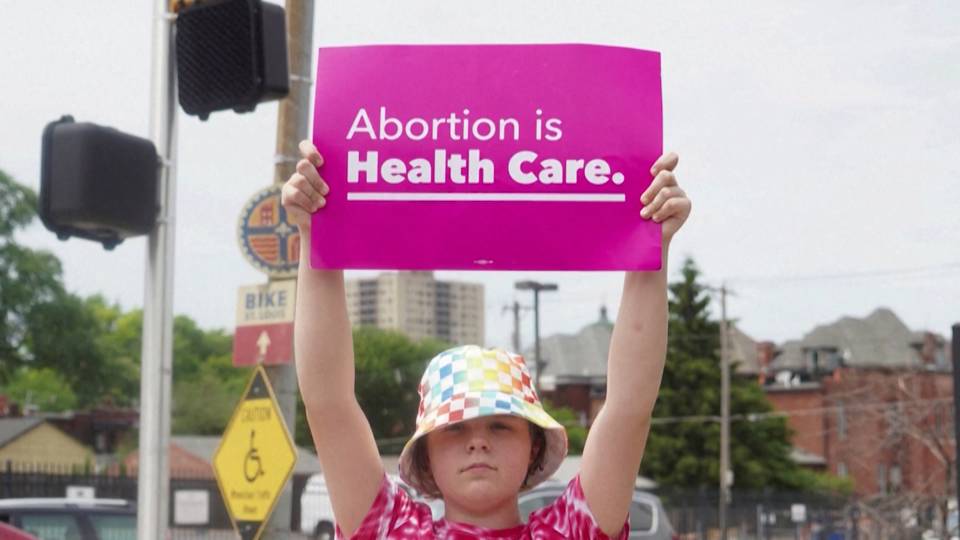 Idaho Republican Governor Brad Little has signed a bill criminalizing the act of helping someone under the age of 18 obtain an abortion in another state without parental consent. It's the first so-called abortion trafficking law passed in the U.S. and carries penalties of two to five years in prison. Alexis McGill Johnson, president of Planned Parenthood Federation, said, "The law will isolate young people and put them in danger, including those who are in abusive situations."
Meanwhile, in New Mexico, Democratic Governor Michelle Lujan Grisham signed a bill shielding abortion providers from prosecution, disciplinary action or extradition attempts by other states.
DOJ to Probe Police Killing of D.C. Teenager Dalaneo Martin
Apr 07, 2023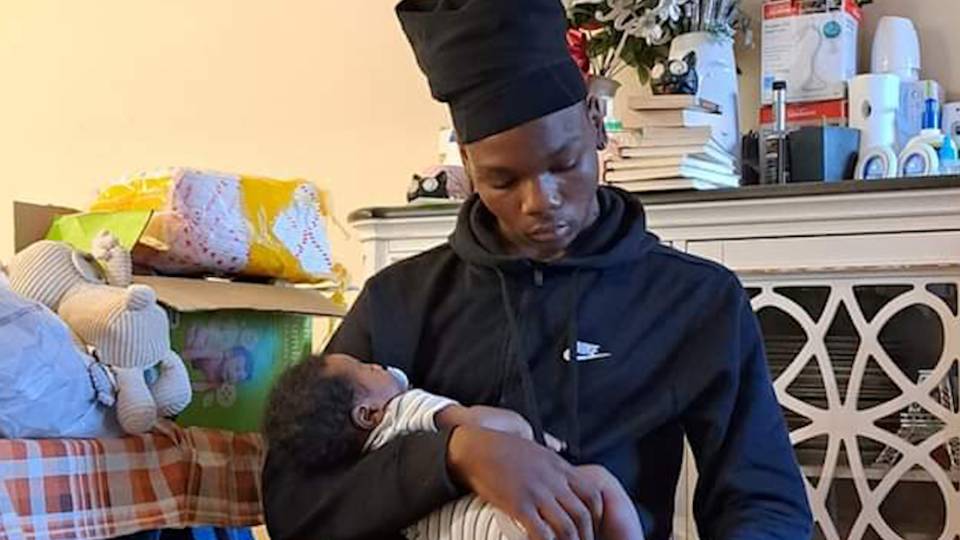 Image Credit: Facebook: Terra Martin
The Justice Department has opened a federal civil rights probe into the death of Dalaneo Martin, a Black 17-year-old who was fatally shot by a U.S. Park Police officer in Washington, D.C., last month. The investigation was announced after Tuesday's release of police body-camera video showing the March 18 shooting. The video shows officers investigating what they called a "suspicious vehicle" with Martin sleeping behind the wheel. An officer opens a rear door of the SUV and issues the command, "Police! Don't move!" Martin accelerates with an officer in the back seat; the officer then fires multiple times before the SUV crashes into the side of a home. A medical examiner later reported Martin was shot six times and died instantly. His mother, Terra Martin, spoke to reporters on Wednesday.
Terra Martin: "I want the officer's name released immediately. I want him arrested. I want him to stop getting paid while he murdered my son and still home with his family, not doing no work and getting paid for murder."
Sudan's Military Leaders Again Delay Transition to Civilian Rule 
Apr 07, 2023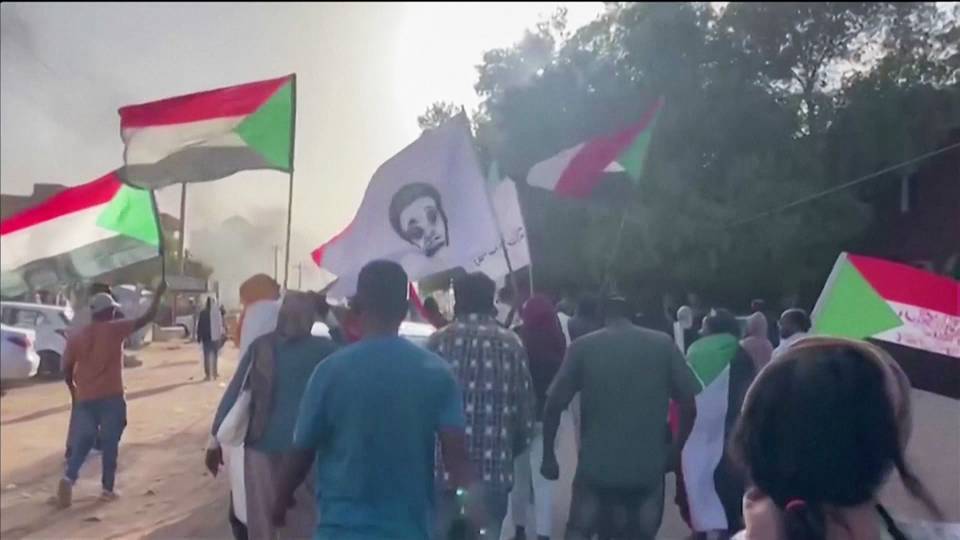 Sudan's military rulers have once again delayed signing an agreement that would transition the nation from military to civilian rule. Thursday's postponement prompted a new round of protests in the capital Khartoum and other cities. The agreement would allow for elections and the formation of a civilian government after over a year of military rule following the October 2021 coup. Security forces fired tear gas at massive crowds as protesters were heard chanting, "No militia can rule a country." Protesters also marked the fourth anniversary of a 2019 sit-in that led to the overthrow of longtime authoritarian President Omar al-Bashir.
Hanady Awad: "For the martyrs who have given their lives for this country, the protest will reach its end, God willing, and we will keep going until we reach a civilian democratic rule, and without the return of any totalitarian system in Sudan again."
Many have criticized the deal for excluding the establishment of a transitional justice system or the implementation of key military reforms.
Oklahoma AG Says Conviction of Death Row Prisoner Richard Glossip Should Be Vacated 
Apr 07, 2023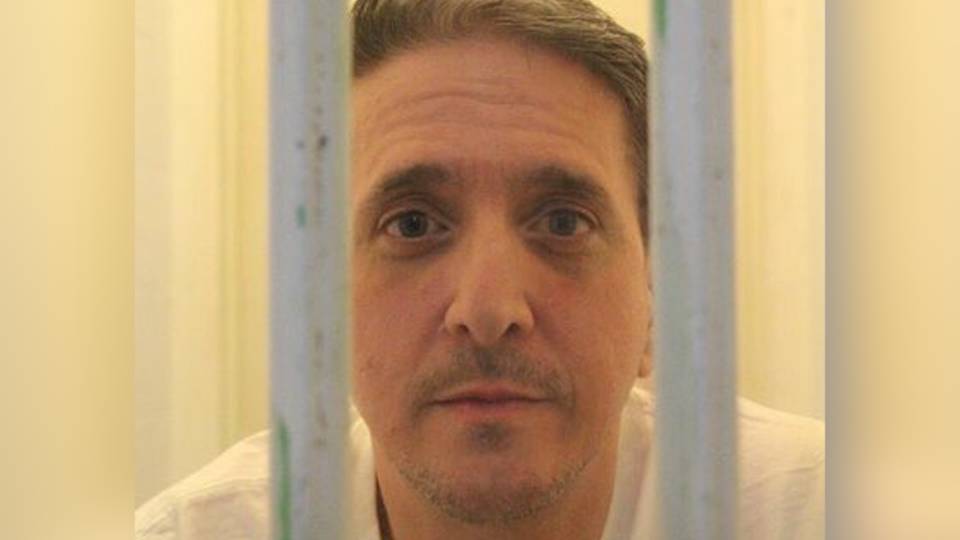 Image Credit: Twitter: @RichardGlossip
Oklahoma's attorney general is asking for the murder conviction of death row prisoner Richard Glossip to be vacated, in a decades-long case in which Glossip narrowly escaped execution three times. In 1997, 19-year-old maintenance worker Justin Sneed killed the owner of a budget motel in Oklahoma. He admitted to the murder but accused Glossip, the motel's manager, of orchestrating it, allowing Sneed to avoid the death penalty. Glossip has always maintained his innocence. Oklahoma's attorney general cited evidence in a new report that shows Sneed — who was a heavy drug user at the time of the murder — gave false testimony about his psychiatric condition, and the state's failure to turn over key evidence. An appeals court must now decide whether to vacate Glossip's conviction and order a new trial. Glossip is currently scheduled to be executed on May 18.