Witnesses Say Burmese Military Airstrikes Kill 100 Villagers
Apr 11, 2023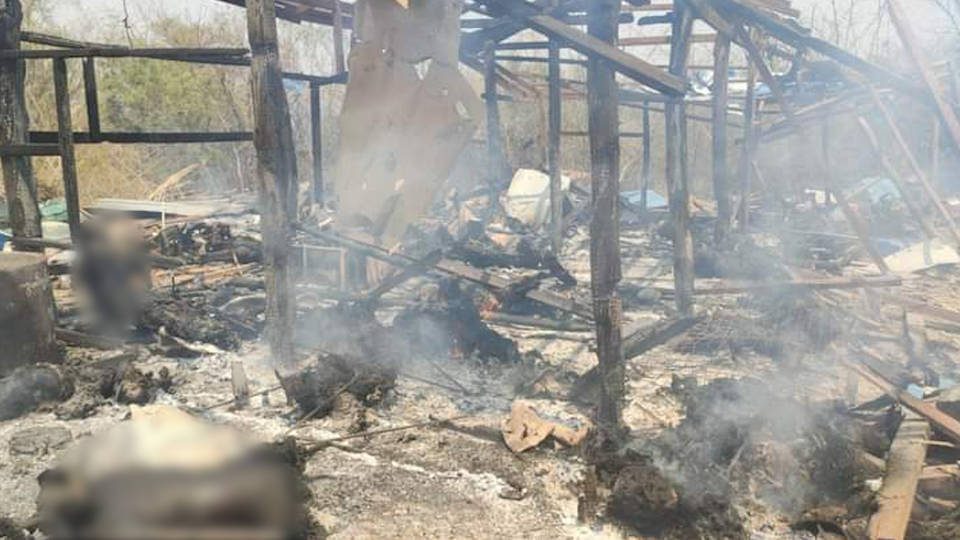 In Burma, witnesses report about 100 people, including pregnant women and children, were killed today as the Burmese military junta bombed a village in the Sagaing region. A junta aircraft reportedly dropped two bombs and fired on people as they gathered for the opening of a new town office. Members of Burma's government-in-exile condemned the attack as a "heinous act" that constitutes "a war crime." The U.N. has warned of worsening humanitarian and human rights crises in Burma, with mass arrests, torture of prisoners, the killing of civilians, and media repression.
U.S. and Philippines Launch Largest-Ever Joint War Games in South China Sea
Apr 11, 2023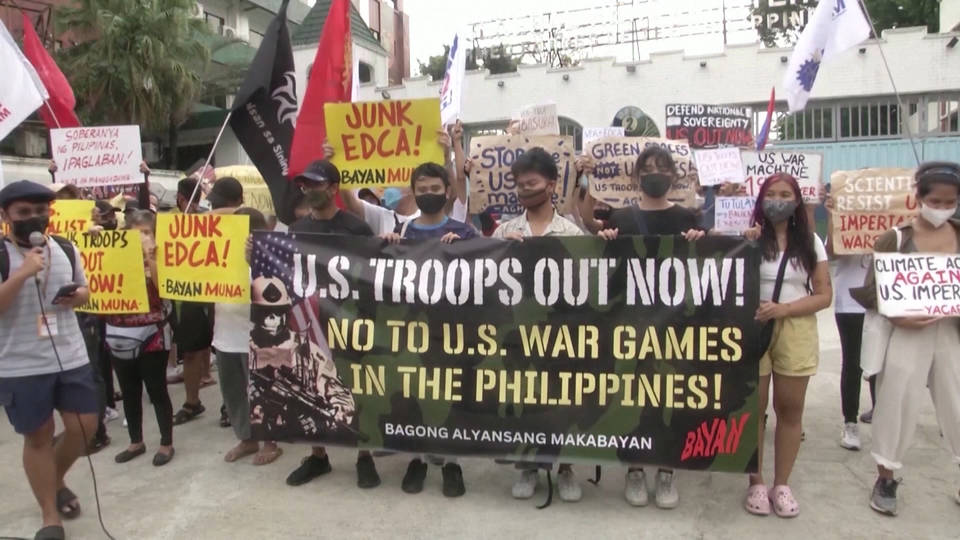 The United States and the Philippines have opened annual war games in what the Pentagon is calling the largest military exercise of its kind in the South China Sea. Nearly 18,000 troops have joined the drills, which will feature live-fire exercises. Australia's armed forces are also taking part. The war games opened just after China concluded three days of military drills around Taiwan. Earlier today, protesters gathered outside the Philippines military headquarters as the drills got underway. This is Philippines opposition leader Renato Reyes.
Renato Reyes: "Clearly, the war games are intended to project U.S. power in Asia. It's not intended to defend the Philippines. It's not intended to help the Philippines modernize. It's really intended to showcase U.S. power. And it is a preparation for war."
Egypt's President Sought to Covertly Ship 40,000 Rockets to Russia
Apr 11, 2023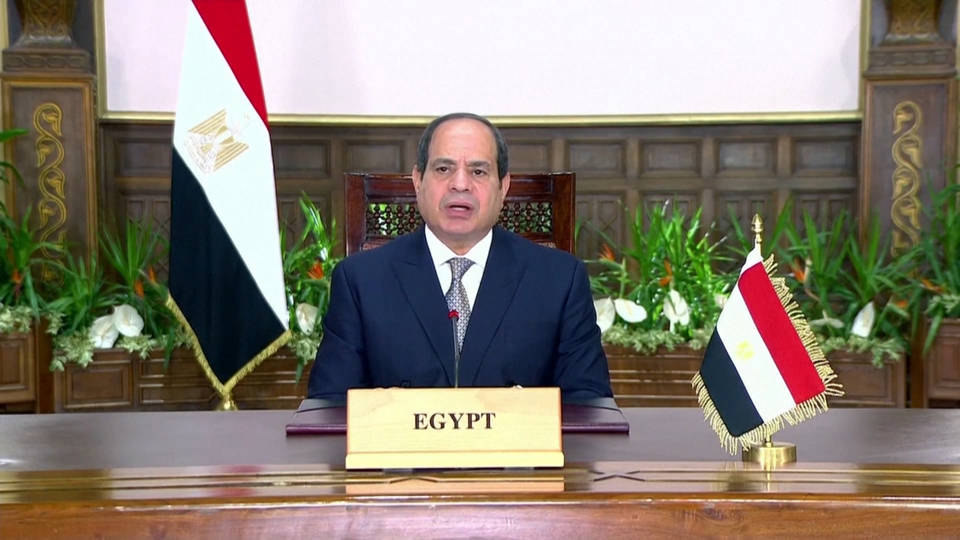 The Washington Post is reporting President Abdel Fattah el-Sisi of Egypt — a U.S. ally and major recipient of U.S. military aid — recently ordered subordinates to produce up to 40,000 rockets to be covertly shipped to Russia. President Sisi reportedly tried to keep the shipments a secret "to avoid problems with the West." Democratic Senator Chris Murphy of Connecticut responded, "Egypt is one of our oldest allies in the Middle East. If it's true that Sisi is covertly building rockets for Russia that could be used in Ukraine, we need to have a serious reckoning about the state of our relationship." The revelations came as part of classified U.S. intelligence documents found in a trove of files leaked online earlier this year. We'll have more on that story later in the broadcast.
Belarusian President Asks Russia for Security Guarantee
Apr 11, 2023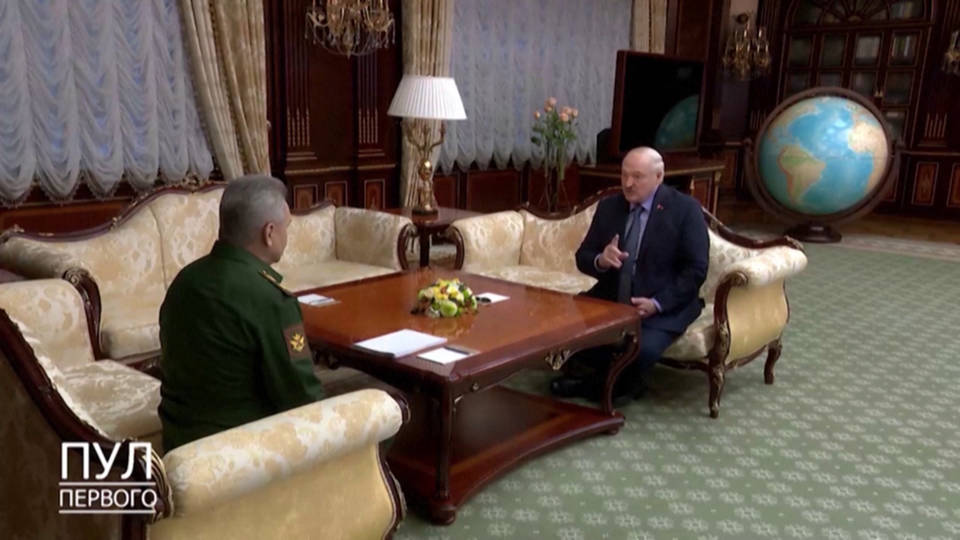 The leader of Belarus has asked Russia to guarantee its security, in case it's attacked by the U.S. or NATO powers. Authoritarian President Alexander Lukashenko made the comments during a conversation Monday with Russia's defense minister, who was visiting Minsk.
President Alexander Lukashenko: "In case there is an attack on Belarus, the Russian Federation would defend Belarus like its own territory. These are the kinds of security guarantees we need. Actually, in the 1990s, it was more or less discussed. Now, because of what the West has been doing, it has been forgotten about. What safety guarantees can America provide us? None, apart from provoking aggression towards us. We need full security guarantees from our brothers in Russia."
Last month, Russian President Vladimir Putin said he planned to deploy so-called tactical nuclear weapons to Belarus.
Israeli Ministers Lead March in Support of Illegal West Bank Settlements
Apr 11, 2023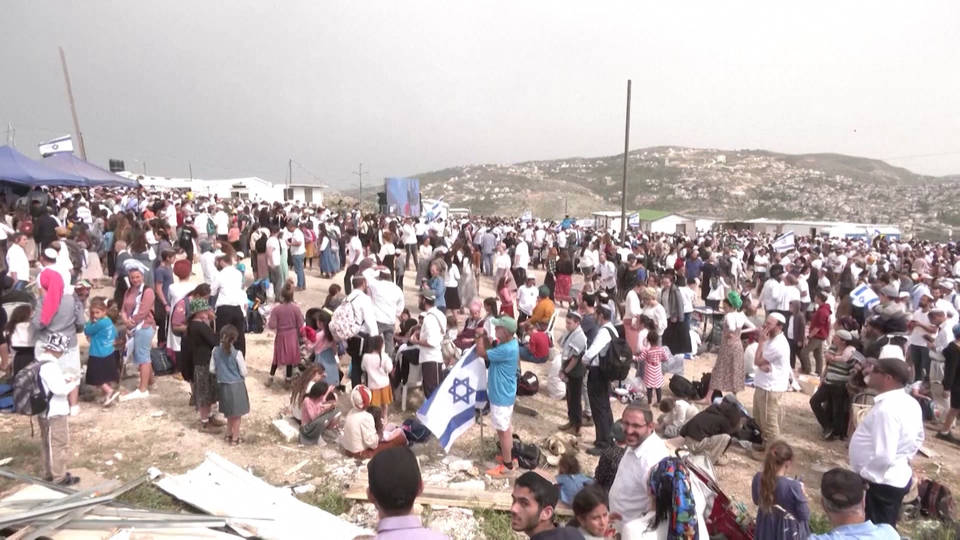 Israeli ultranationalist senior government officials joined thousands of Israeli settlers Monday as they marched to an illegal outpost near Nablus in the occupied West Bank, demanding Israel's government legalize and repopulate the settlement. The march included Israel's National Security Minister Itamar Ben-Gvir, as well as Israel's far-right finance minister, Bezalel Smotrich, who promised to expand existing settlements and to help create new ones across the West Bank, which he called "our land." 
Bezalel Smotrich: "Evyatar will soon be legalized as promised by the previous government. This place will be bustling with Jewish life, upright, proud, lovers of the land and of the Torah."
Texas Gov. Greg Abbott Seeks Pardon of Man Who Murdered Black Lives Matter Protester 
Apr 11, 2023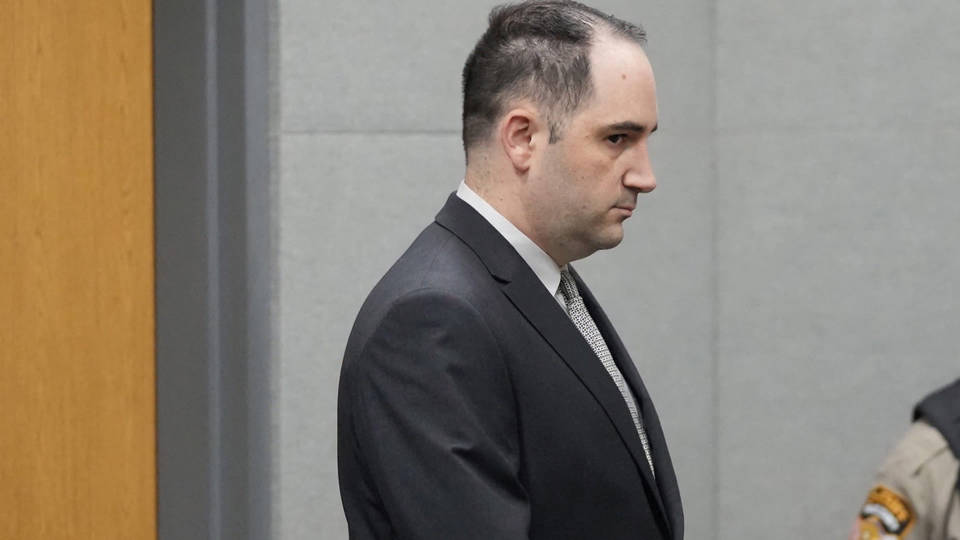 In Texas, Republican Governor Greg Abbott is planning to pardon a man convicted of murdering a Black Lives Matter protester. Daniel Perry was found guilty by a Travis County jury last week for killing 28-year-old Garrett Foster at an Austin racial justice protest in July 2020 following the police murder of George Floyd. Conservatives have rallied behind Perry, a former U.S. Army sergeant. A court docket incorrectly claimed Perry would be sentenced today; in fact, no sentencing date has been set. Later in the show, we'll go to Austin, Texas, for an update.
U.S. Arrests Salvadoran Ex-Colonel over 1981 Massacre by U.S.-Trained Forces in El Mozote
Apr 11, 2023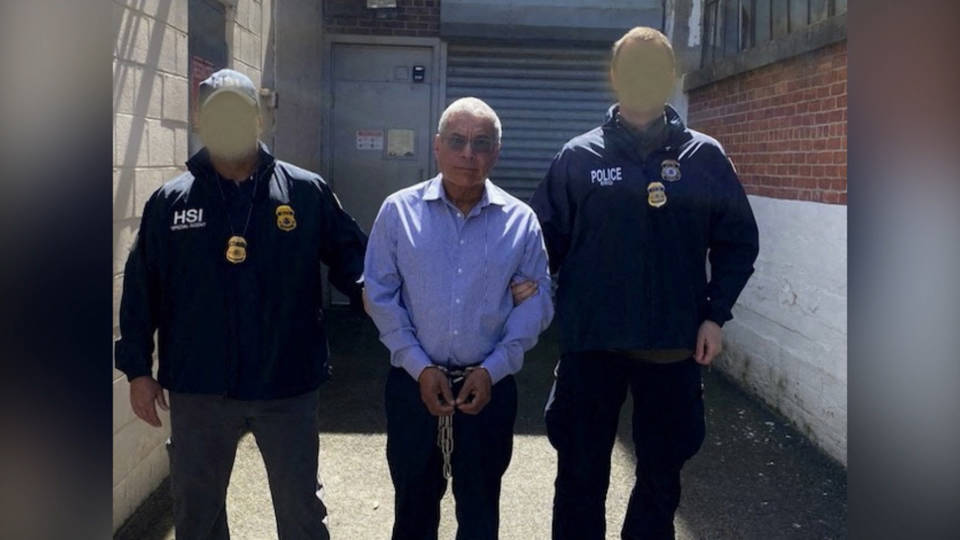 U.S. authorities have arrested Roberto Antonio Garay Saravia, a retired army colonel from El Salvador's army, over his role in the 1981 El Mozote massacre, where U.S.-trained Salvadoran military officers killed nearly 1,000 civilians across seven villages. Immigration and Customs Enforcement claims Garay hid his involvement in the massacre in his application to become a legal U.S. resident in 2014. Garay, who received combat training at Fort Benning's School of the Americas in Georgia, is also linked to three other massacres from 1981 to '84 during El Salvador's war. He's currently held in an immigration jail in Pennsylvania. If deported, Garay would likely walk free in El Salvador, as Salvadoran authorities have never issued arrest warrants against any military officers involved in El Mozote. The Reagan administration and the Salvadoran military junta covered up the massacre for years.