Xi Jinping Tells Volodymyr Zelensky China Will Send Peace Envoy to Ukraine
Apr 27, 2023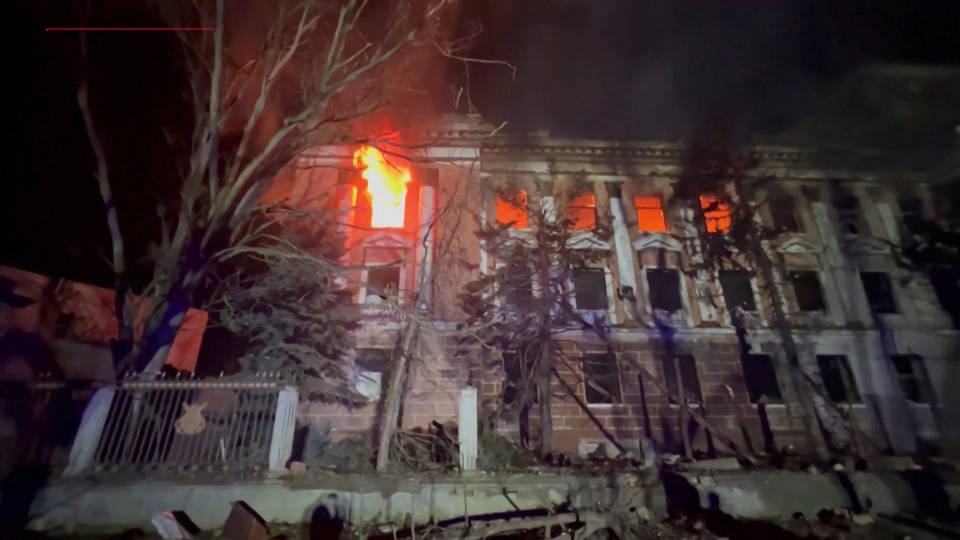 Ukraine's government says one person was killed and 23 others wounded after Russia's Navy launched four missiles from the Black Sea, striking residences in the city of Mykolaiv. Elsewhere, a Ukrainian journalist working for the Italian La Repubblica newspaper was shot dead Wednesday on the outskirts of Kherson in southern Ukraine. The newspaper reports Russian snipers killed Bogdan Bitik, who was working as an interpreter, and wounded Italian reporter Corrado Zunino. The Committee to Protect Journalists reports at least 15 journalists have been killed in Ukraine since Russia invaded.
On Wednesday, Ukrainian President Volodymyr Zelensky held his first talks with Chinese President Xi Jinping since Russia's invasion of Ukraine last year. China's Foreign Ministry said after the call it would dispatch former Chinese Ambassador to Russia Li Hui as a special envoy to Kyiv to find a political settlement to the war.
Yu Jun: "China always stood on the side of peace on the Ukraine issue. China advocates political settlement of the crisis and promotes talks for peace."
Officials with both NATO and Russia welcomed Wednesday's phone call, but NATO leader Jens Stoltenberg criticized China for not condemning Russia's invasion.
Jailed Russian Opposition Leader Alexei Navalny May Face Life Sentence 
Apr 27, 2023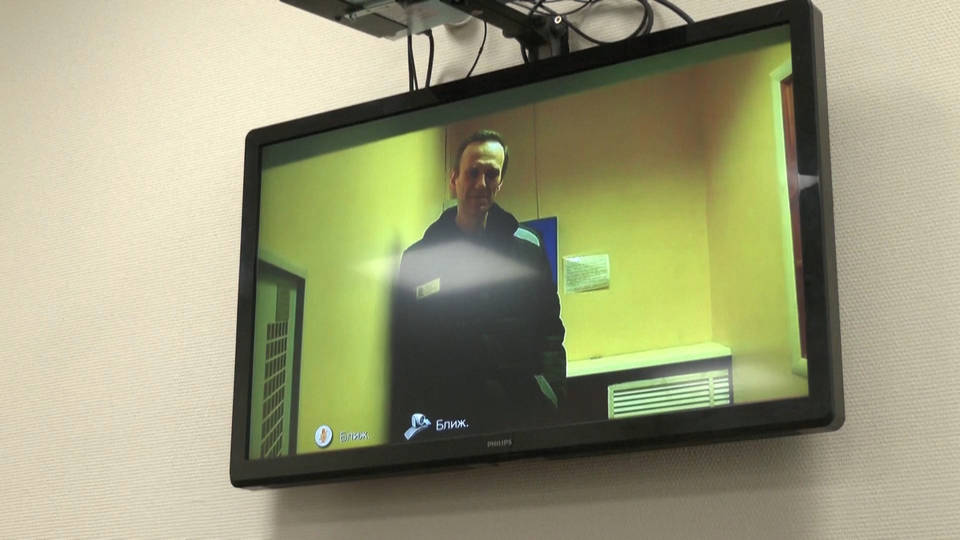 In Russia, jailed opposition leader Alexei Navalny said Wednesday he's facing additional charges of terrorism in Russia that could bring him a life sentence. Navalny, visibly gaunt, rejected the charges while speaking via video link from prison during an appearance before a Moscow court. Navalny's microphone was cut after he alluded to his time spent in solitary confinement. 
Defense Deal with US Places South Korean Nuclear Program On Hold
Apr 27, 2023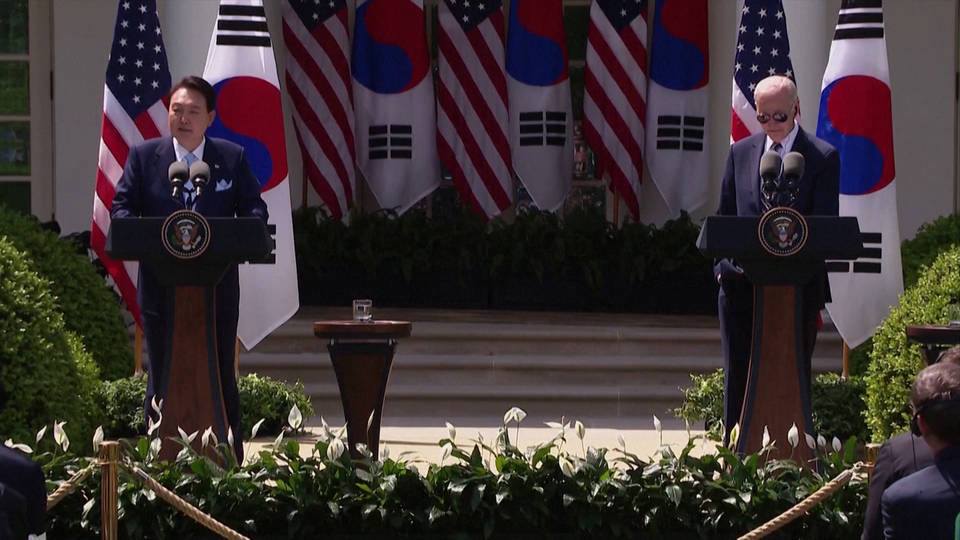 President Joe Biden has pledged to deploy nuclear-armed submarines to South Korea and to include officials from Seoul in nuclear planning operations targeting North Korea. Biden made the pledge Wednesday as the White House hosted South Korean President Yoon Suk-yeol for a state visit marking 70 years of the U.S.-South Korean alliance. This is President Yoon.
President Yoon Suk-yeol: "Our two leaders have decided to significantly strengthen extended deterrence of our two countries against North Korea's nuclear and missile threats, so that we can achieve peace through the superiority of overwhelming forces, and not a false peace based on the goodwill of the other side."
As part of the agreement, President Yoon renewed a pledge not to pursue the development of a South Korean nuclear arsenal.
Turkish Police Arrest 110 Pro-Kurdish Figures Ahead of May Elections
Apr 27, 2023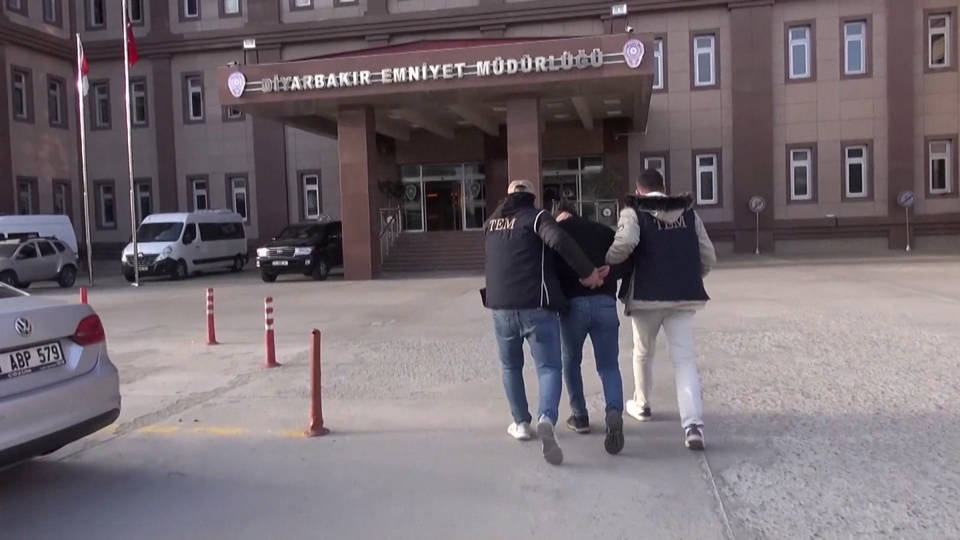 Turkish authorities have arrested at least 110 pro-Kurdish activists, journalists and lawyers in a series of raids across 21 Turkish provinces. The arrests come just weeks ahead of a May 14 parliamentary and presidential election, which could see President Recep Tayyip Erdogan extend his 20-year rule. Erdogan canceled scheduled campaign rallies this week for health reasons. Turkey's government accused those arrested of having ties to the Kurdistan Workers' Party, known as the PKK, which Turkey claims is a terrorist group.
House Passes GOP Debt Ceiling Bill; Democrats Reject Spending Cuts
Apr 27, 2023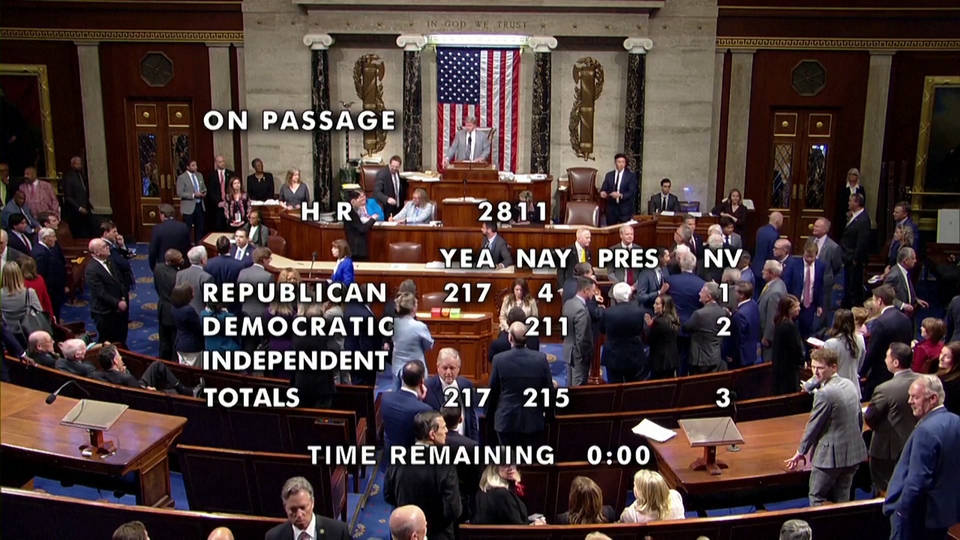 On Capitol Hill, House Republicans have narrowly approved a bill to raise the debt limit in exchange for a 13% cut in discretionary spending. The legislation also caps spending over the next decade, blocks the White House's student debt relief plan, slashes funding to the IRS and blocks tax credits for renewable energy projects like wind and solar. It also imposes work requirements on able-bodied adults up to 55 years old in order to receive Medicaid or SNAP, the Supplemental Nutrition Assistance Program. New York Democratic Congressmember Alexandria Ocasio-Cortez said Wednesday Congress should instead reverse Trump-era tax cuts that overwhelmingly benefit the wealthy and are set to increase the federal deficit by $1.9 trillion over a decade. 
Rep. Alexandria Ocasio-Cortez: "This isn't just about continued cuts to the poor and to the working class in our essential services, but we can raise revenue. In fact, in tax cuts in 2017 passed by the other side of the aisle, we see wonderful tax cuts for yacht owners and private jets. But in order to balance our budget now, we're talking about cuts to SNAP, to food out of babies' mouths, instead of actually reexamining the inequities within our tax system."
Senate Democratic Majority Leader Chuck Schumer called the bill "dead on arrival" in the Senate. Without a deal on the debt ceiling, the U.S. could default on its bills as soon as early June. 
Refugees Flee Sudan as Air Raids Puncture Shaky Ceasefire
Apr 27, 2023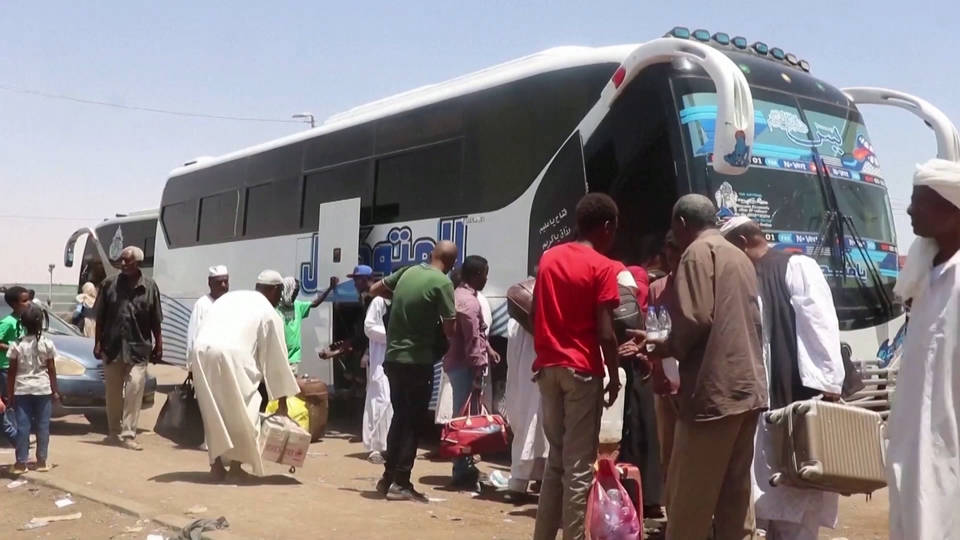 In Sudan, fighting continues between the army and paramilitary Rapid Support Forces despite a U.S.-brokered 72-hour ceasefire, with airstrikes reported in the capital Khartoum and deadly battles in Darfur. Residents and foreign nationals have become increasingly desperate to leave the most dangerous hot spots amid worsening shortages of food, water and medical care. The White House said Wednesday a second U.S. citizen, a doctor, was killed in the conflict. While the U.S. successfully evacuated its diplomatic personnel soon after fighting broke out on April 15, an estimated 16,000 Americans, many of them dual citizens, still remained in Sudan this week, though it's unclear how many of them wished to leave. Concern is growing that violence against Sudanese citizens will escalate after foreign nationals are evacuated. Tens of thousands of people have fled Sudan to neighboring countries, including Chad, which already hosts more than half a million refugees. This is a Sudanese mother who is now at a refugee camp in Chad.
Deski Abdoulaye Bedim: "Armed men came to our compound and asked us to leave before we became collateral victims. Under threat, we left in a hurry on a donkey to come here. I got separated from my seven children, and I can't find them. We have seen parents massacred by Arab militias, while they have done nothing. We are victims of gratuitous barbarism that we do not understand."
Montana GOP Censures Trans Rep. Zooey Zephyr Amid Nationwide Legislative Attacks on Trans People 
Apr 27, 2023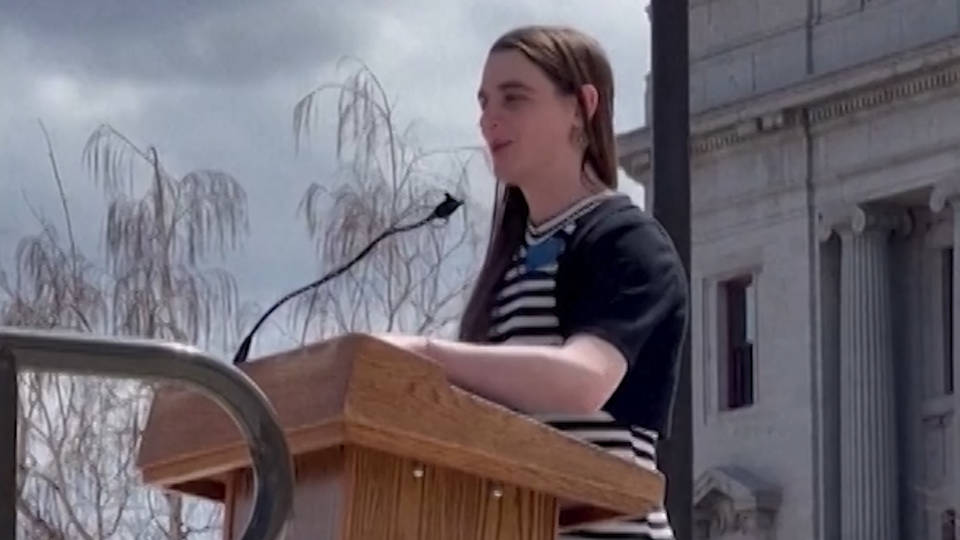 Image Credit: Montana Human Rights Network / TMX
Montana's Republican-controlled House of Representatives voted Wednesday to censure the state's first and only openly transgender lawmaker, Zooey Zephyr, banning her from the House floor and forbidding her from speaking. Zephyr will only be able to cast votes remotely for the remainder of the legislative session. The move comes a week after Zephyr delivered a searing condemnation of a bill that would ban gender-affirming healthcare for youth and after her supporters led a protest inside the state Capitol on Monday. Zephyr has since been largely silenced on the House floor after the Republican House speaker demanded she apologize. Zephyr did speak Wednesday ahead of the vote to censure her.
Rep. Zooey Zephyr: "And when the speaker asks me to apologize on behalf of decorum, what he is really asking me to do is be silent when my community is facing bills that get us killed. He is asking me to be complicit in this Legislature's eradication of our community. And I refuse to do so, and I will always refuse to do so."
Tune in to Democracy Now! Friday, when Representative Zooey Zephyr will join us on the show along with Tennessee state Representative Justin Jones.
Elsewhere, North Dakota signed a new law that bans transgender people from using public bathrooms or locker rooms that align with their gender identity. In Missouri, a judge has temporarily blocked harsh new restrictions on gender-affirming care in response to a legal challenge by the ACLU of Missouri and others. And the U.S. Justice Department has sued Tennessee over its law banning gender-affirming care for minors.
Disney Sues DeSantis for Political Retaliation in "Don't Say Gay" Debate
Apr 27, 2023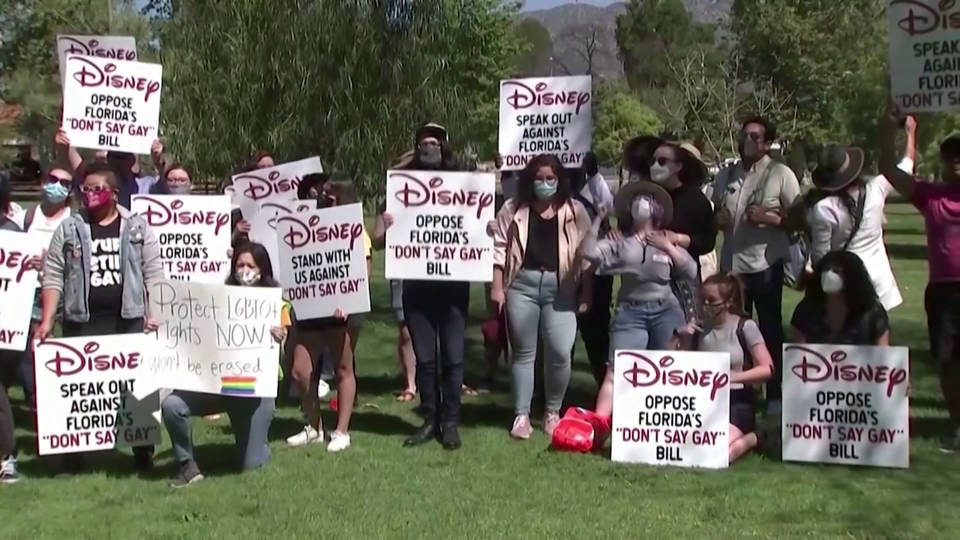 In Florida, Disney is suing Republican Governor Ron DeSantis for taking control over its self-governing district around the Disney World theme park, accusing DeSantis of a "targeted campaign of government retaliation" in response to Disney's opposition to Florida's anti-LGTBQ so-called "Don't Say Gay" law.
Meanwhile, Disney has begun laying off thousands more workers this week, including employees of Disney properties ABC News and ESPN. The company has laid off some 4,000 workers since last month.
"I'm Here Because Donald Trump Raped Me": E. Jean Carroll Testifies in Long-Awaited Trial
Apr 27, 2023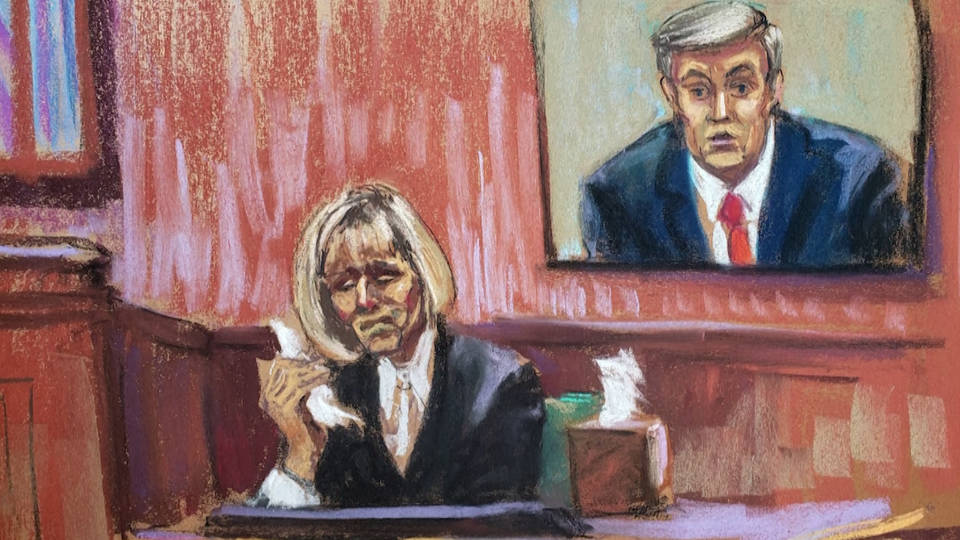 Image Credit: Jane Rosenberg
Here in New York, E. Jean Carroll took the stand Wednesday in her civil lawsuit against Donald Trump for battery and defamation, telling a court, "I'm here because Donald Trump raped me." Carroll has accused Trump of raping her in a department store dressing room in the 1990s and subsequently accusing her of lying about it. Carroll told jurors, "He lied and shattered my reputation, and I'm here to try and get my life back." The judge in the case warned Trump may have engaged in jury tampering for posting on his Truth Social site that the case was a "made-up SCAM" and a "witch-hunt."