May Day Protesters in Puerto Rico Demand Expulsion of Financial Oversight Board
May 02, 2023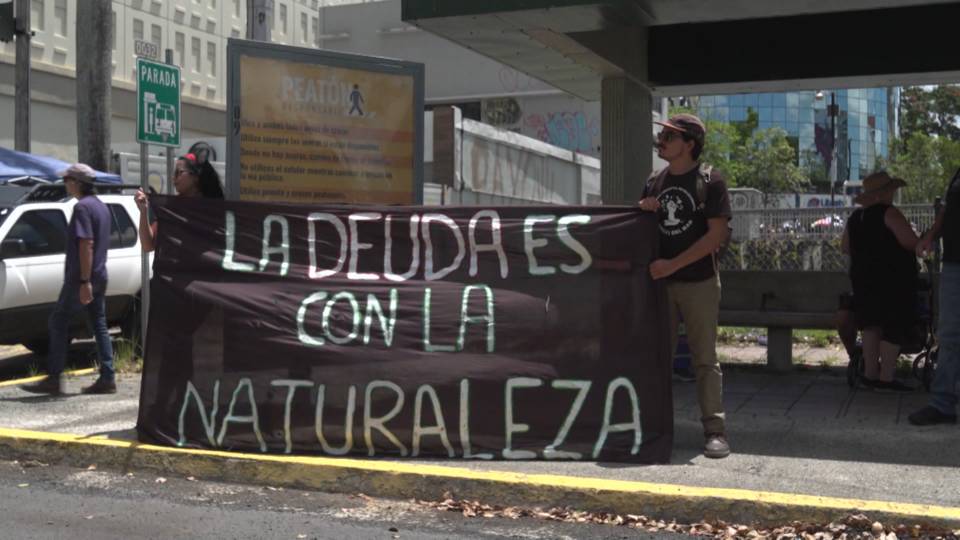 In Puerto Rico, protesters rallied outside the San Juan offices of the Financial Oversight and Management Board, a nonelected body imposed by the U.S. government that controls the island's budget. Workers demanded the board's expulsion from Puerto Rico as debt has led to unprecedented austerity measures including cuts to public education, pensions and workers' benefits. This is a teacher from Vieques, where protesters pushed out the U.S. Navy 20 years ago, at the May Day action in San Juan.
Hilcia Guadalupe: "Vieques is a reflection of what happens in the rest of the country. It is also the reflection of the greatest battles in the country. As we say today, the U.S. Navy did not withdraw; we took them out. The board will not withdraw; we need to take them out."
Millions of Protesters Take to the Streets Demanding Workers' Rights on May Day
May 02, 2023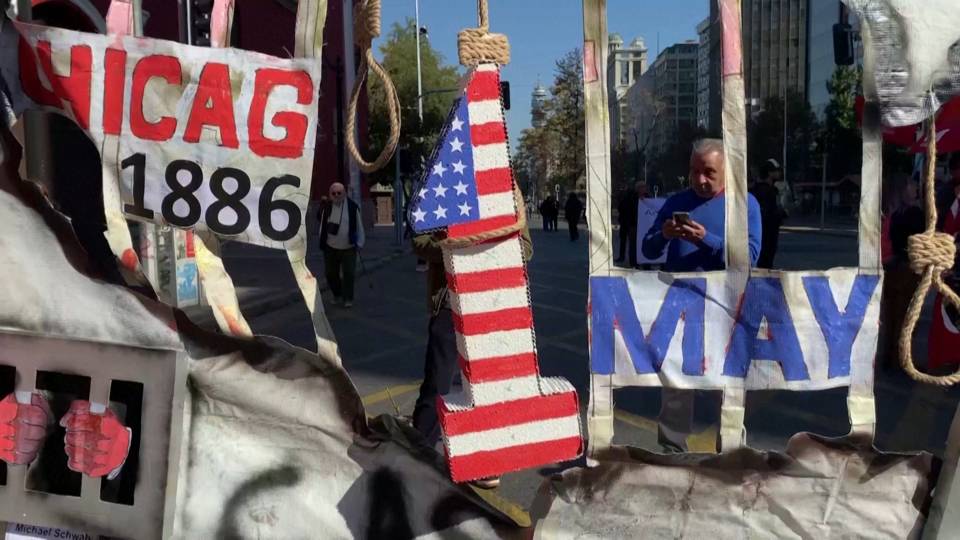 Millions of people took to the streets around the world to mark May Day, calling for livable wages and stronger labor protections.
In Latin America, workers in Guatemala denounced corruption and intensifying repression in the country. In Chile, police clashed with protesters in the capital Santiago. Thousands also rallied in Argentina and Venezuela, where U.S. sanctions have exacerbated poverty.
In Canada, tens of thousands of federal workers have reached a deal with the government that includes higher wages, bringing an end to Canada's largest-ever public sector strike for about 100,000 workers. But more than 35,000 revenue agency workers who've been on strike since mid-April are still in negotiations.
In Lebanon, migrant domestic workers led a march in Beirut demanding better working conditions and protections. In Sri Lanka, workers protested a bailout agreement with the International Monetary Fund as the country faces its worst economic crisis in history.
In the United Kingdom, nurses and other workers with the National Health Service walked off the job as they continue to demand higher wages. In more news from Europe, hundreds of thousands took to the streets across France as opposition grows against President Emmanuel Macron's move to raise the retirement age from 62 to 64. Close to 300 protesters were arrested as violence erupted in several cities, including Paris, with police firing tear gas at demonstrators. This is a protester in Paris.
Protester: "I'm more determined than ever. Macron has to stay on for four more years? We will go on for four more years, no problem. I'm here. There will be more of us. We will win in the end, I'm convinced."
U.N. Refugee Agency Warns 800,000 Could Flee Fighting in Sudan
May 02, 2023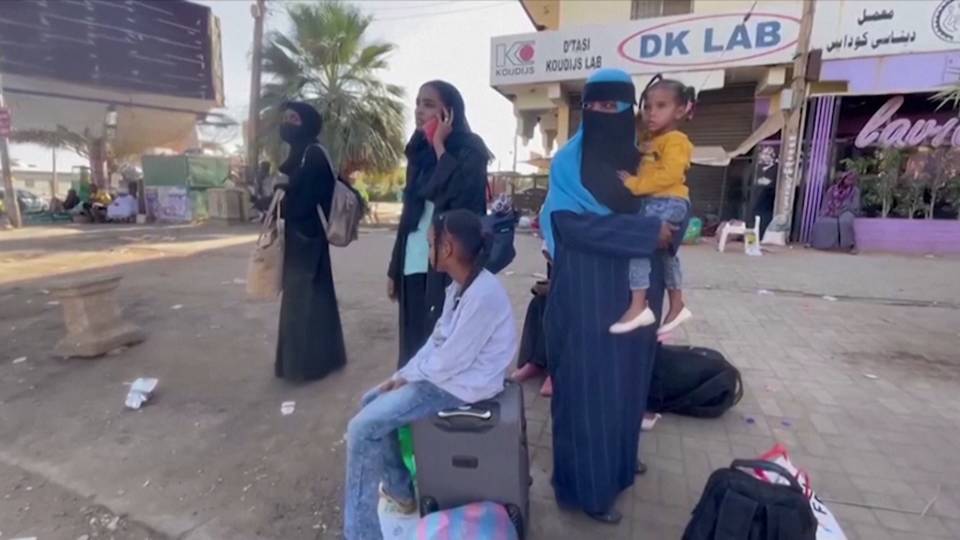 Medical workers in Sudan are warning of a mounting catastrophe as airstrikes continue to rock Khartoum despite a declared ceasefire between Sudan's army and a rival paramilitary group. Eighteen days into the fighting, Sudan's healthcare system has largely collapsed, and aid workers are describing increasingly desperate scenes with bodies piled in the streets of the capital amid critical shortages of water, food and fuel. The United Nations Refugee Agency warned Monday the crisis could push more than 800,000 people out of Sudan. This is Raouf Mazou, the U.N.'s assistant high commissioner for refugees.
Raouf Mazou: "Without a quick resolution of this crisis, we will continue to see more people forced to flee in search of safety and basic assistance. … Thus far, about 73,000 people have arrived in neighboring countries."
Head of Wagner Group Threatens Mutiny Unless Russia Sends More Ammunition
May 02, 2023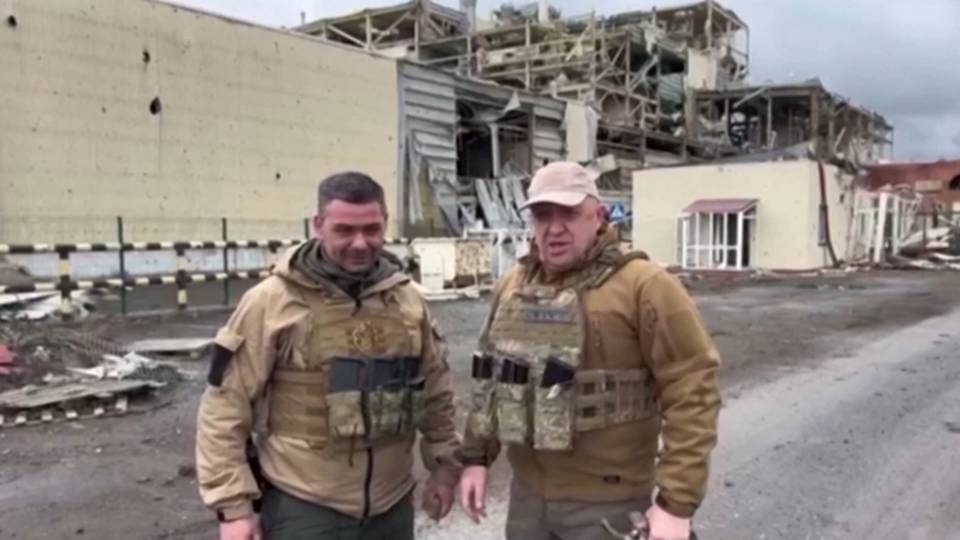 Image Credit: Concord Press Service
Ukraine's government says a fresh wave of Russian missile attacks has destroyed an ammunition depot and injured dozens of civilians. This follows Russian attacks over the weekend blamed for two dozen civilian deaths. On Monday, Ukraine's military struck inside Russian territory, derailing a freight train in the Russian border region of Bryansk, whose governor also said Ukrainian shelling on a Russian village killed four civilians. On Saturday, Ukrainian drone strikes blew up an oil depot in the Russian-annexed Crimean Peninsula.
Meanwhile, the leader of the private Russian mercenary firm Wagner Group has threatened mutiny unless Moscow agrees to send his forces more ammunition as they battle for control of Bakhmut, in eastern Ukraine. Yevgeny Prigozhin lashed out against Russia's military establishment in a video posted on a Russian social media channel.
Yevgeny Prigozhin: "Happy birthday! And happy birthday to Wagner Group! If the company is destined to die, it won't be at the hands of the Ukrainian army or NATO, but because of our domestic bastard bureaucrats."
On Monday, the Biden administration said Russia has suffered 100,000 casualties since December, with more than 20,000 Russian fighters killed in action. Many of the dead and wounded are Russian convicts whose sentences were pardoned in exchange for joining Wagner's mercenary army.
Biden Pledges "Ironclad" Support for U.S.-Philippines Military Alliance
May 02, 2023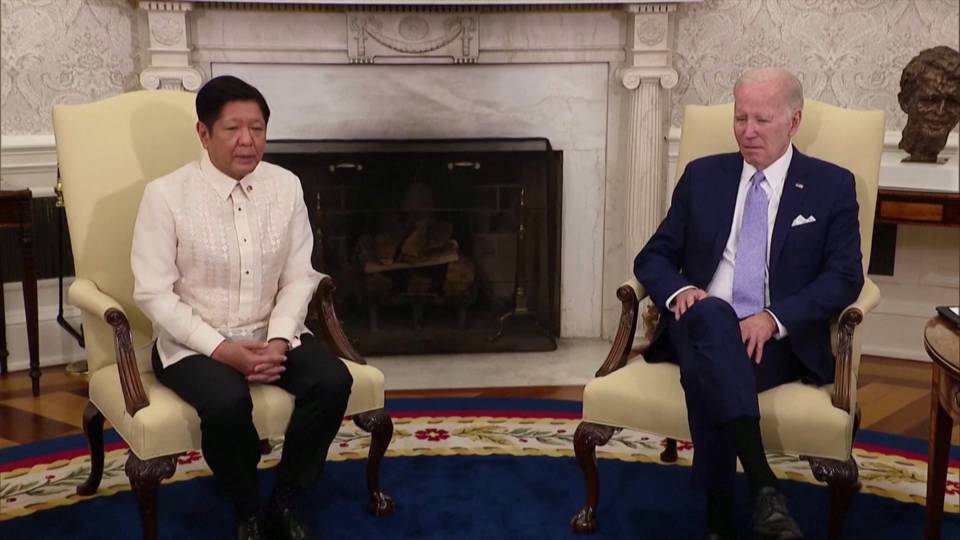 President Joe Biden welcomed Philippine President Ferdinand Marcos Jr. to the White House Monday, saying the United States remains "ironclad" in its defense of the Philippines, including the South China Sea. The meeting came after Marcos granted the Pentagon access to four more military bases in the Philippines, and following the largest-ever U.S.-Filipino joint war games in the South China Sea. Protesters gathered outside the White House on Monday to denounce the military alliance. This is Nina Macapinlac of the group Bayan USA.
Nina Macapinlac: "Supposedly, they are going to reaffirm their 'special relationship' between the U.S. and the Philippines, but we know that that means the relationship between the colonizer and the colonized. … Marcos is not welcome here! Stop selling out the Philippines!"
Yellen Warns U.S. Could Default on Debts on June 1 Unless Congress Raises Borrowing Limit
May 02, 2023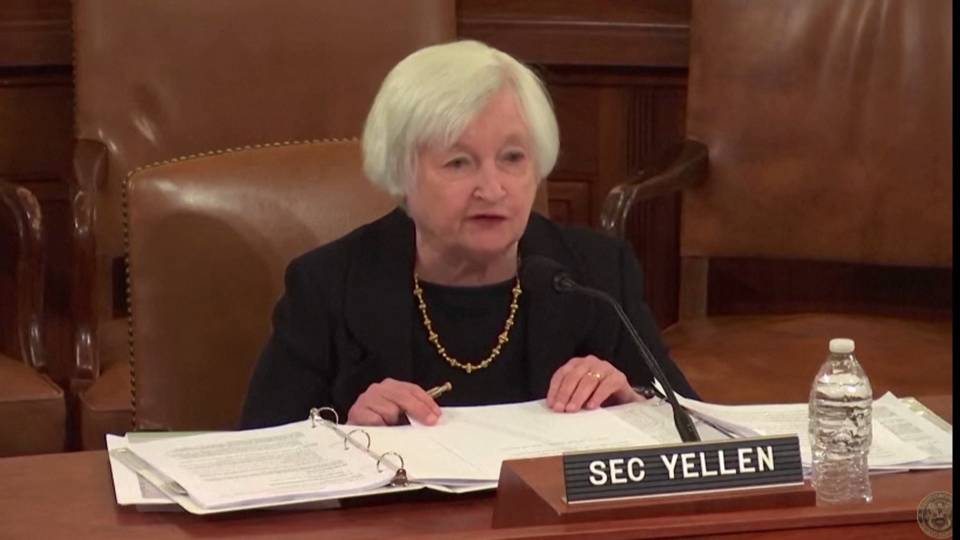 Treasury Secretary Janet Yellen warned Monday the United States could default on its debts as early as June 1, unless Congress takes action to raise the limit on the national debt. Yellen's warning came less than a week after House Republicans approved a bill to raise the debt limit in exchange for a 13% cut in discretionary spending, with huge cuts to programs including student debt relief, food assistance, Medicaid and renewable energy. On Monday, Senate Democratic Majority Leader Chuck Schumer pressed ahead with a two-year suspension of the federal debt ceiling that would not contain federal spending cuts. The Senate is set to hold a hearing on the debt ceiling this Thursday, and President Biden has called House Speaker Kevin McCarthy and other congressional leaders to a White House meeting on May 9.
Senate Judiciary Committee Scrutinizes Supreme Court Ethics Amid Mounting Scandals
May 02, 2023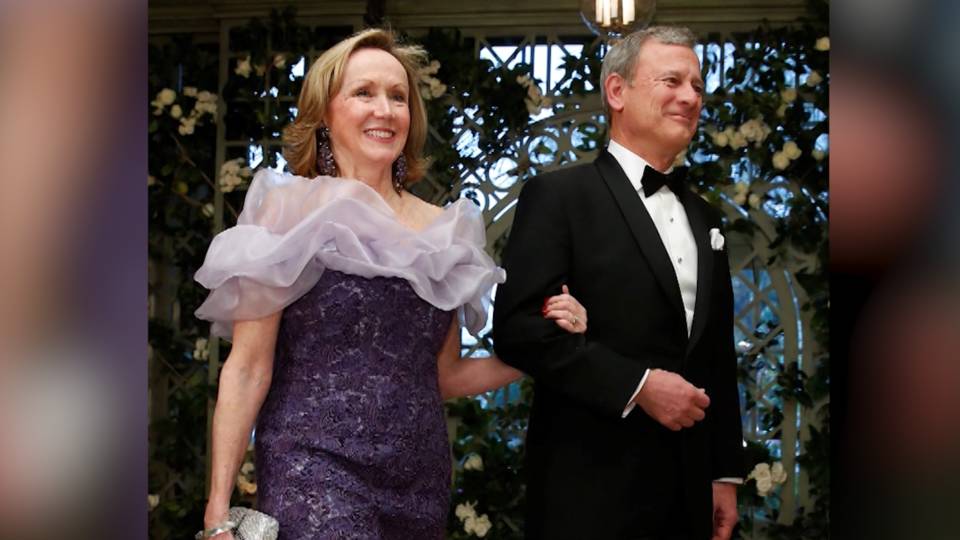 Image Credit: REUTERS/Joshua Roberts
The Senate Judiciary Committee is holding a hearing on Supreme Court ethics reform today amid a mounting series of scandals among justices. In recent weeks, it's been revealed that Justice Neil Gorsuch sold a property he co-owned to the head of a major law firm that has since had 22 cases before the Supreme Court. And ProPublica reports Justice Clarence Thomas failed to disclose gifts and payments from Texas billionaire and conservative activist Harlan Crow. In the latest revelations, Business Insider reports the wife of U.S. Supreme Court Chief Justice John Roberts was paid $10.3 million in commissions as a job recruiter placing lawyers at elite law firms. Jane Sullivan Roberts earned hundreds of thousands of dollars from one law firm that argued a case before Chief Justice Roberts.
Israeli Airstrike on Aleppo Airport Kills One, Injures Seven
May 02, 2023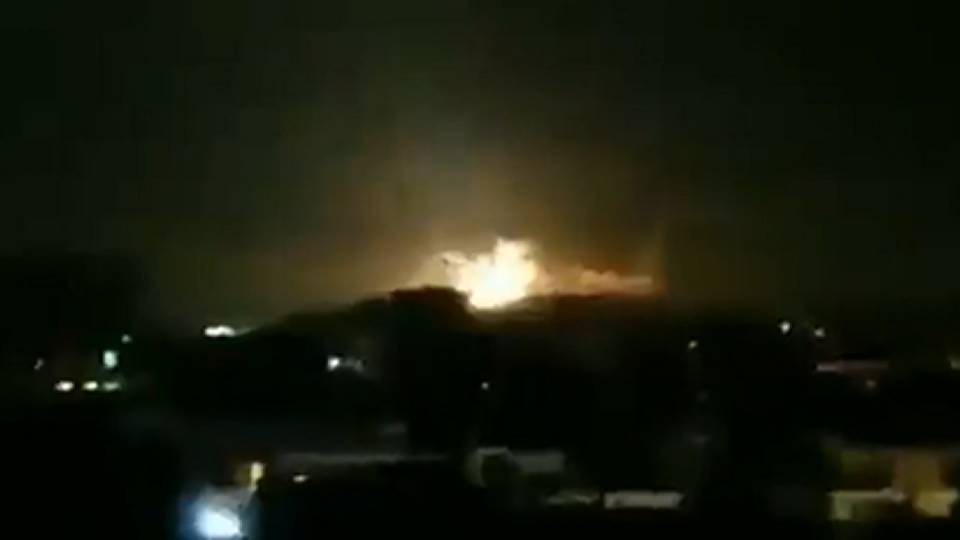 Syria's government says one soldier was killed and seven people wounded earlier today as Israeli warplanes bombed the main airport in the northern city of Aleppo, knocking it out of service. This follows hundreds of Israeli attacks on Syria in recent years, including two similar Israeli airstrikes on Aleppo's airport in March. The airport is key to efforts to ship humanitarian relief to northern Syria following the devastating February 6 earthquakes that killed more than 50,000 people, including over 6,000 Syrians.
Palestinian Khader Adnan, Jailed by Israel Without Charges, Dies on Hunger Strike
May 02, 2023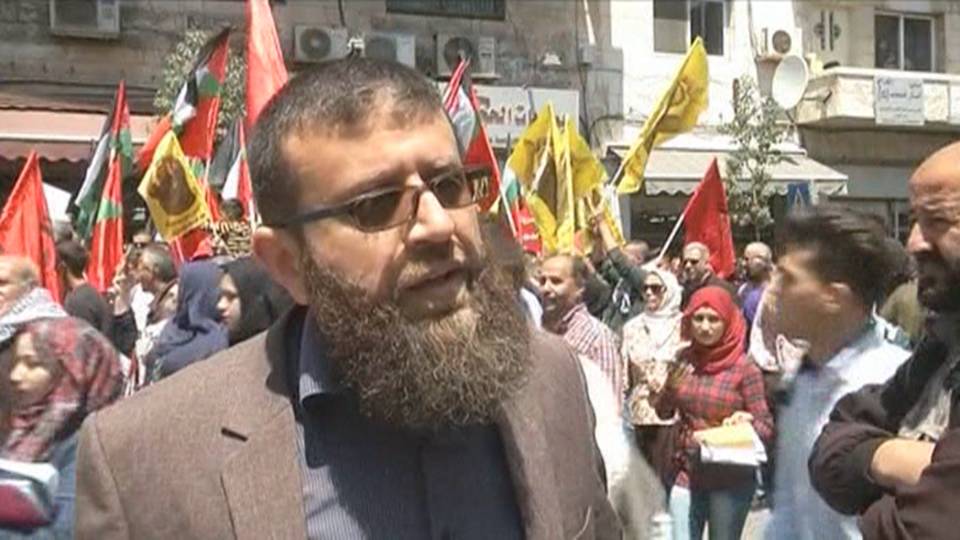 Palestinian prisoner Khader Adnan has died in an Israeli prison following an 87-day hunger strike. Adnan began refusing food in February to protest his arrest under Israel's so-called administrative detention program, the policy of holding Palestinians without charge for up to years at a time. Human rights groups say Israel is holding more than 1,000 Palestinians prisoner under the policy.
Three Indigenous Leaders Killed in Brazil as Illegal Miners Invade Village
May 02, 2023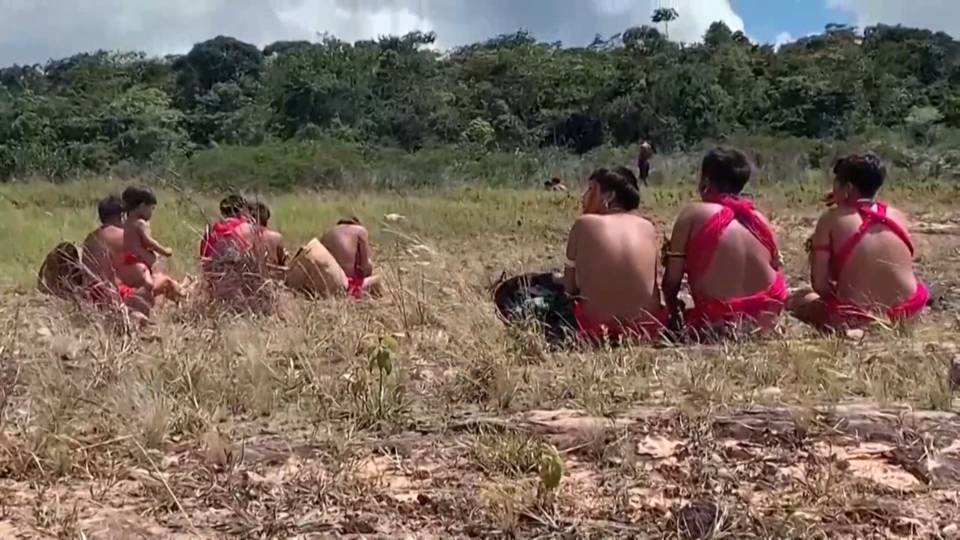 In Brazil, at least three Yanomami Indigenous leaders were killed over the weekend after heavily armed, masked illegal miners stormed a village. The attack comes as Brazil's government continues its operation targeting illegal miners in Yanomami territory. The efforts were launched by President Luiz Inácio Lula da Silva as part of his campaign to protect the Amazon and Indigenous communities. Lula has legally recognized six Indigenous territories, a move crucial to protecting Indigenous land from illegal miners and loggers. This is Lula speaking Friday.
President Luiz Inácio Lula da Silva: "I do not want any Indigenous land to remain undemarcated during my term in office. It is a commitment I have made and a commitment to you since the campaign. … We cannot allow what happened in the Yanomami lands in the state of Roraima to happen again. This cannot happen again to any of the Indigenous people."
Hollywood Writers Strike, Halting TV and Film Production
May 02, 2023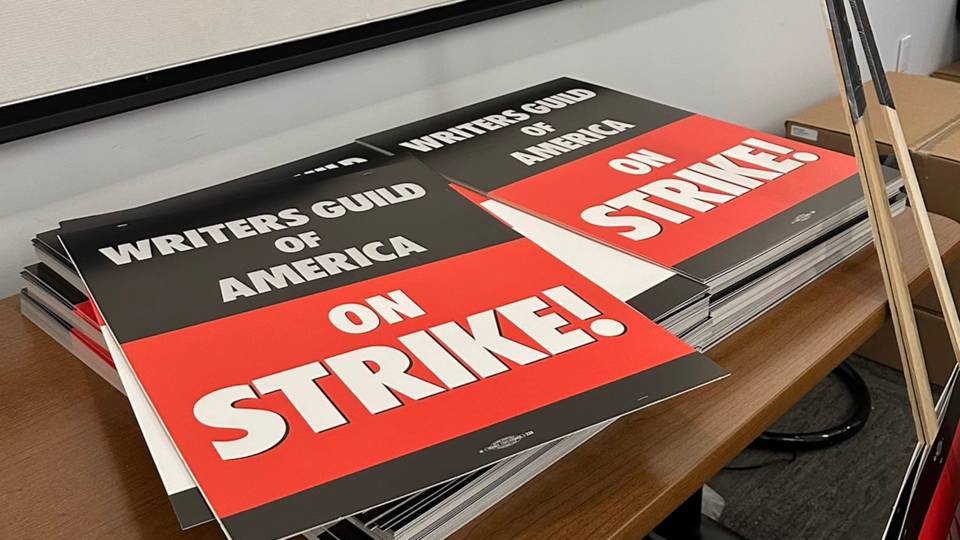 Image Credit: Twitter: @WGAWest
Hollywood writers have gone on strike for the first time in 15 years. The Writers Guild of America, which represents more than 11,000 movie and TV writers, says pay and working conditions have deteriorated in recent years due to the rise of streaming services like Netflix and Amazon Prime. After headlines, we'll go to Hollywood for the latest.