SCOTUS Upholds California Law That Promotes Kindness for Pigs
May 12, 2023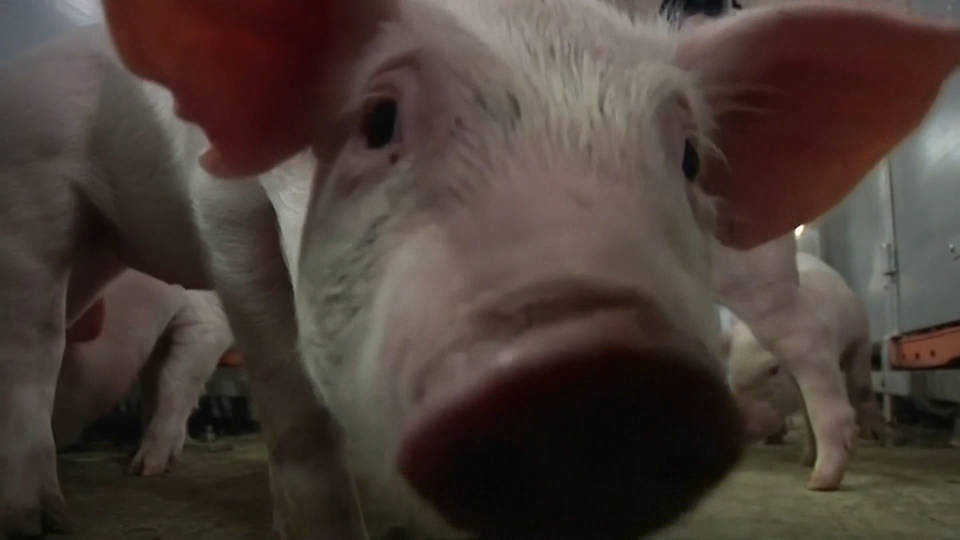 The Supreme Court sided with a California law that seeks to breed pigs more humanely by banning pork sales from farms where the animals are kept in confined spaces. The pork industry, which challenged the law, argued it infringed on individual state regulations where producers are based. Writing for the majority in a narrow 5-4 ruling, conservative Justice Neil Gorsuch said, "While the Constitution addresses many weighty issues, the type of pork chops California merchants may sell is not on that list."
Biden Administration Adds New Obstacles to the Right to Seek Asylum as Title 42 Expires
May 12, 2023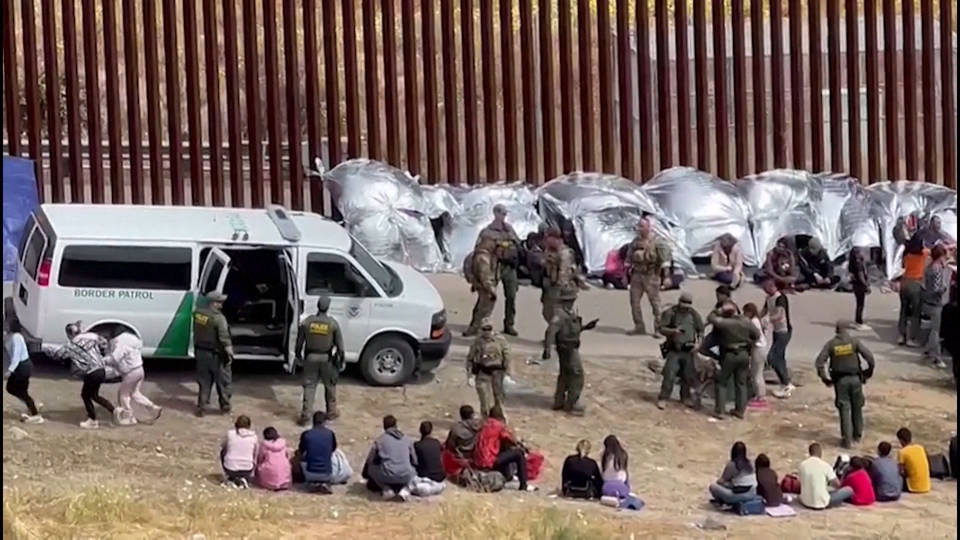 Title 42, the Trump-era pandemic policy that was used to expel nearly 3 million asylum seekers at the U.S.-Mexico border without due process, was lifted Thursday just before midnight after three years of enforcement. Thousands of migrants have been stranded across the southern border hoping to be processed and allowed into the U.S. But many will likely be blocked, as the Biden administration begins implementing what immigration rights advocates have denounced as another ban on the right to seek asylum under domestic and international law. A new policy announced this week would force the majority of asylum seekers to request refugee status in another country before reaching the U.S., or face quick deportation. The ACLU and others are suing over the rule. Another directive requires asylum applicants to make their appointments on a Customs and Border Protection smartphone app that asylum applicants say is riddled with software bugs and raises serious concerns over privacy.
At the San Ysidro border crossing in California, hundreds of asylum seekers have been sleeping on the ground under trash bags and foil blankets — with many reporting they've not eaten in days. This is Hashmatullah Habibi, an asylum seeker from Afghanistan who said Thursday he and his family have nowhere else to go.
Hashmatullah Habibi: "Oh, I'm just hoping and praying that today they take us in, because if they don't take us in, then my future and my family's future is in doubt, because we escaped from darker place, dark side, and we came here for a better life. And if they don't take us in, the situation will be more awful for us, because we cannot go back and we cannot come in. So, it's like dying situation."
U.S. Customs and Border Protection has detained some 28,000 migrants at its border facilities in recent days; meanwhile, the number of asylum seekers attempting to cross into the U.S. has topped 10,000 a day as people continue to flee violence, extreme poverty and the impacts of the climate crisis. Homeland Security Secretary Alejandro Mayorkas on Thursday warned migrants arriving at the border of even harsher consequences.
DHS Secretary Alejandro Mayorkas: "If anyone arrives at our southern border after midnight tonight, they will be presumed ineligible for asylum and subject to steeper consequences for unlawful entry, including a minimum five-year ban on reentry and potential criminal prosecution."
Israeli Air Raids on Gaza Continue, Death Toll Tops 30 as Gazans Describe Terror of Nonstop Attacks
May 12, 2023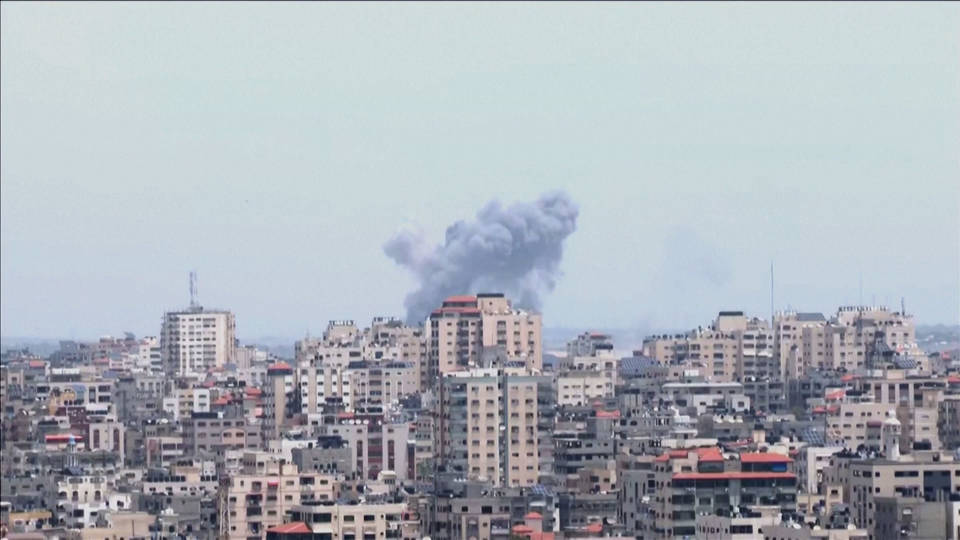 Prospects for a ceasefire between Israel and the Palestinian militant group Islamic Jihad have faded after a lull in fighting. Israeli warplanes have resumed bombing the Gaza Strip, and Palestinians fired hundreds of long-range rockets into Israel and toward illegal settlements in the occupied West Bank. A 70-year-old man was killed Thursday when a rocket crashed into the Israeli city of Rehovot. At least 31 Palestinians have been killed by Israeli assaults, including children. This is Melina al-Hindi, a 39-year-old mother living in Khan Younis.
Melina al-Hindi: "We feel unsafe, even at home. We go in and out of the house, but we are afraid. One could be going down the street when a rocket hits, never to return. We don't know what will happen to us and to our children. … This situation in Gaza is not normal. It is terrifying, beyond anything you can imagine."
Sudan's Warring Military and Paramilitary Agree to Protect Civilians and Allow Aid
May 12, 2023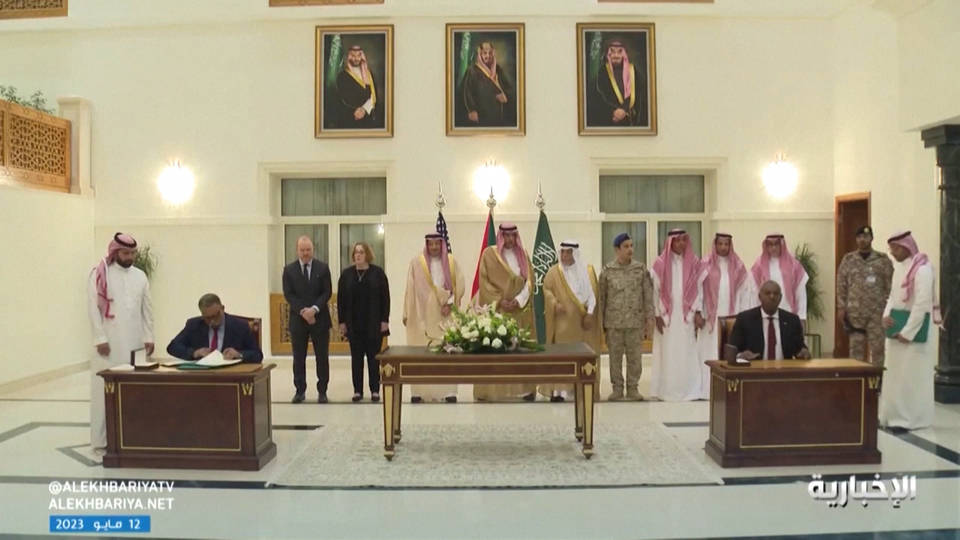 Warring parties in Sudan have signed an agreement pledging to protect civilians and allowing for humanitarian aid to safely reach them. The Sudanese army and paramilitary Rapid Support Forces failed to agree to a ceasefire as talks continue in Saudi Arabia. Since fighting broke out on April 15, more than 600 people have been killed, at least 18 of whom were humanitarian workers. Over 700,000 people have been internally displaced.
Former Pakistani PM Imran Khan Released on Bail After Top Court Rules His Arrest Was Unlawful
May 12, 2023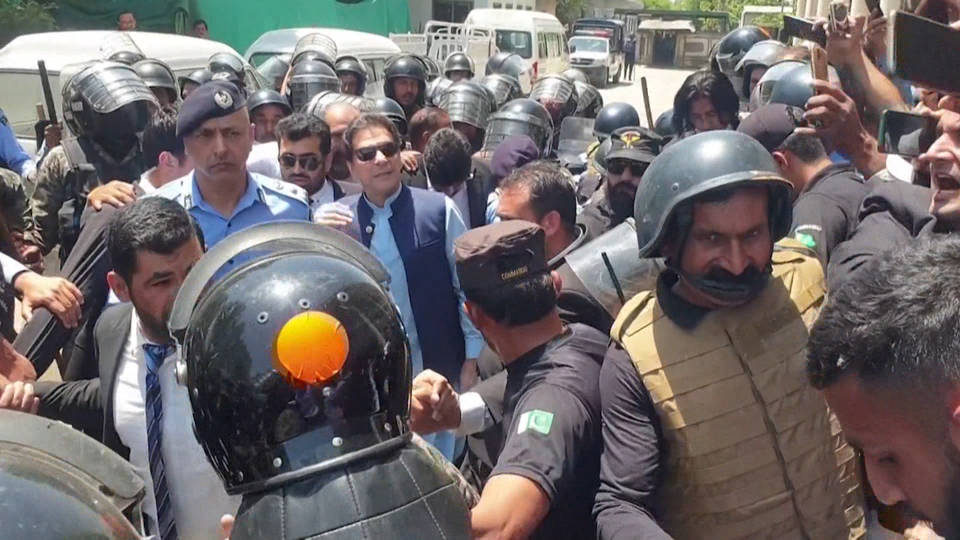 In Pakistan, former Prime Minister Imran Khan has been released on bail on orders from the Islamabad High Court after Pakistan's Supreme Court Thursday ruled his arrest was "invalid and unlawful." Khan is accused of multiple corruption charges, and his arrest has sparked widespread protests. At least eight people have been killed and some 2,000 arrested in the ensuing violence. As Khan's supporters prepared to march on the capital, police issued an emergency order banning gatherings by more than four people.
At Least 7 People Killed in Protests Against Guinea's Military Government
May 12, 2023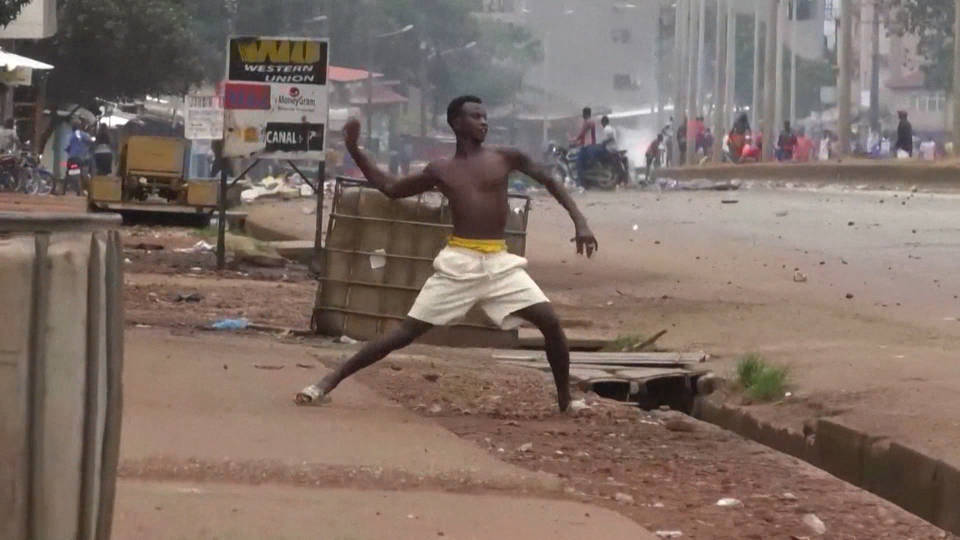 In Guinea, protests against the military government resumed Thursday, one day after activists said at least seven people were killed and dozens injured in demonstrations across the country. The military took control over the West African nation after a 2021 coup and has been slow to transition leadership back to a democratically elected government. This is a resident of the capital Conakry.
Conakry resident: "If it continues like this, it won't be good. I don't like demonstrations. We like peace. These protests are really tiring, and we are exhausted."
U.S. Scraps COVID-19 Vaccine Mandate for International Visitors as Public Health Emergency Ends
May 12, 2023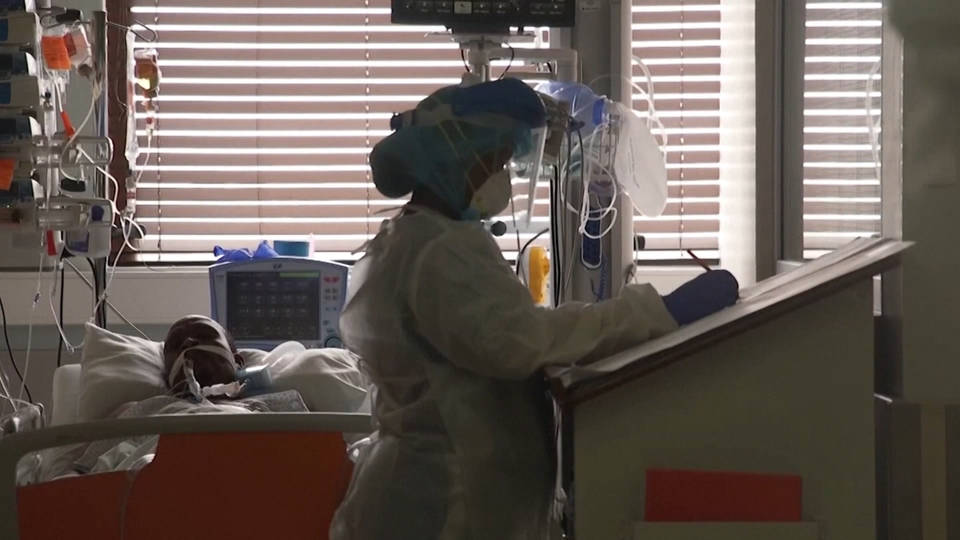 International travelers arriving in the United States will no longer have to show proof of vaccination against COVID-19. The requirement was lifted as the U.S. government on Thursday formally ended its public health emergency in response to the pandemic. Last week, the World Health Organization declared COVID-19 is no longer a global health emergency. COVID-19 has killed more than 1.1 million people around the U.S., though that's widely believed to be a significant undercount. Globally, there have been nearly 7 million officially reported deaths. The true death toll is unknown, but the U.N. estimates at least 20 million.
U.S. Judge Strikes Down Federal Law Banning Handgun Sales to 18-20-Year-Olds
May 12, 2023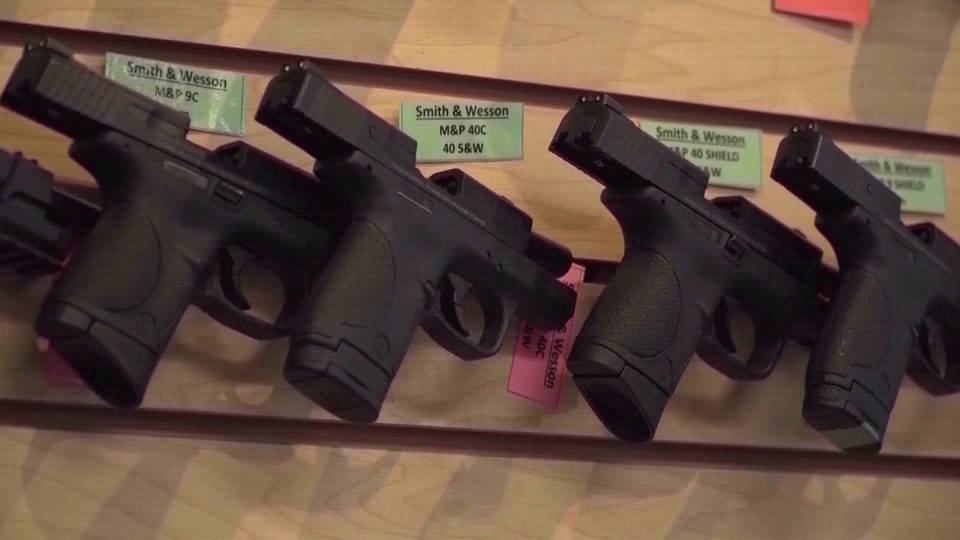 A judge in Virginia has struck down a federal law prohibiting the sale of handguns to 18-, 19- and 20-year-olds, ruling the ban is an unconstitutional violation of the Second Amendment. The Justice Department will likely ask the judge to put the ruling on hold while it appeals the decision. The gun control advocacy group Everytown Law said Thursday's ruling will put lives at risk, adding, "Not only are guns the leading cause of death for U.S. kids and teens, but research shows us that 18- to 20-year-olds commit gun homicides at triple the rate of adults 21 years and older."
SCOTUS Backs Transgender Guatemalan Woman Challenging Her Deportation
May 12, 2023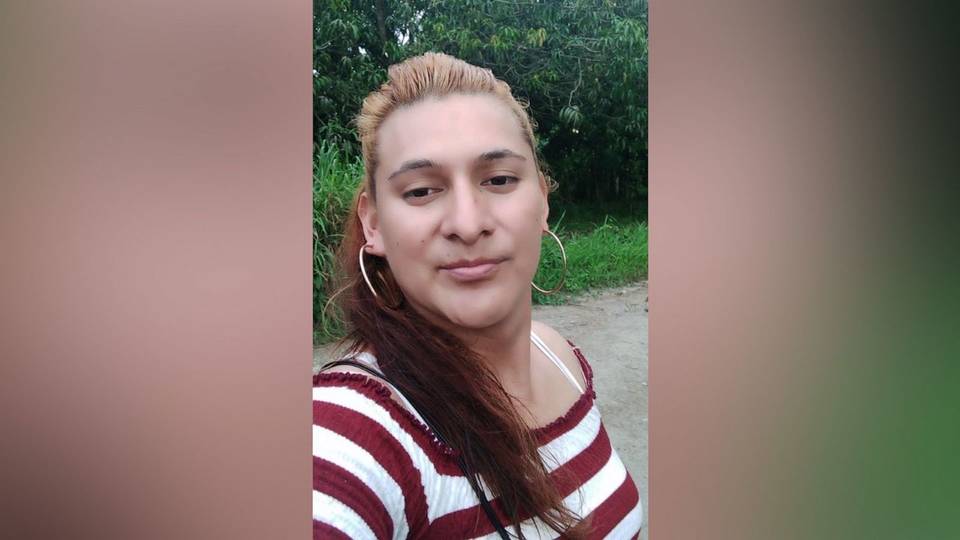 The Supreme Court has ruled in favor of a transgender woman from Guatemala who is challenging her deportation. The justices unanimously backed Estrella Santos-Zacaria, who now has another chance to argue for her right to asylum as she faces persecution back home. Santos-Zacaria fled to the U.S. after being raped as a young teenager and threatened with death because she is transgender.