Paris In Flames After Cop Shoots Teen
Jun 28, 2023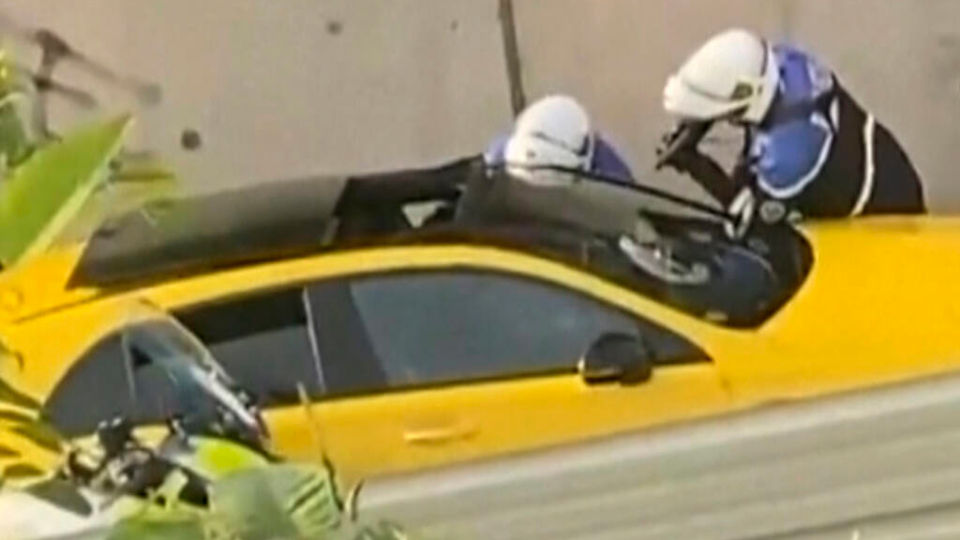 Unknown to the cop who murdered "Nahel M." at a traffic stop, video caught him saying "You are going to get a bullet in the head." Protests against repression of dissent were already planned for June 28, but violence had already gripped the suburbs, and at least 40 vehicles have been burned.
Supreme Court Rejects GOP's Radical "Independent State Legislature Theory"
Jun 28, 2023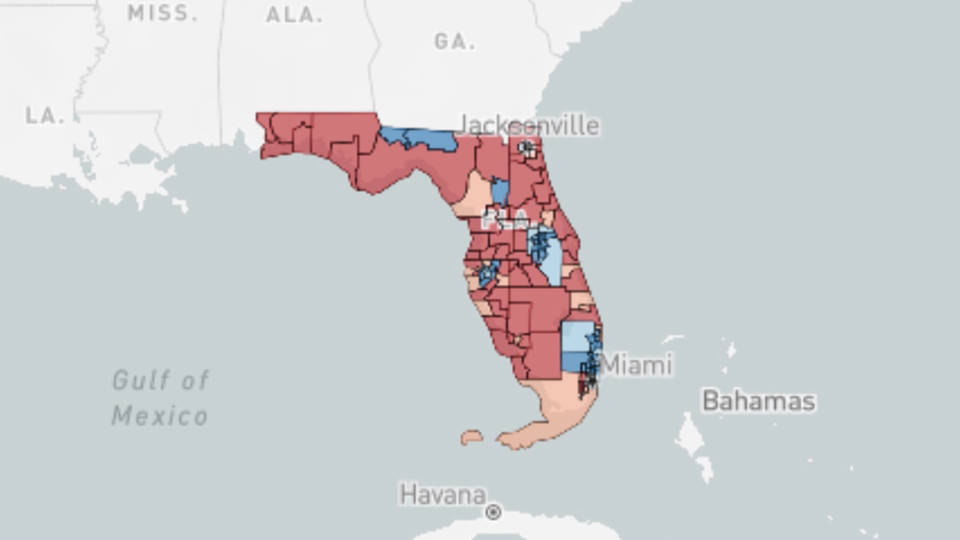 Image Credit: Princeton Gerrymandering Project
The U.S. Supreme Court has rejected a legal theory that would have radically increased the power of state legislatures to reshape how federal elections are conducted, and would have made it easier to draw up gerrymandered congressional maps. Writing for the majority in Tuesday's 6-3 ruling, Chief Justice John Roberts rejected the so-called independent state legislature theory promoted by North Carolina Republican lawmakers. The decision comes as the Supreme Court is poised to deliver major rulings on affirmative action and the fate of President Biden's student debt relief plan. We'll have more on this week's blockbuster cases at the Supreme Court after headlines.
Canadian Wildfire Smoke Brings Hazy Skies to Europe, "Very Unhealthy" Air Alerts in U.S. Cities
Jun 28, 2023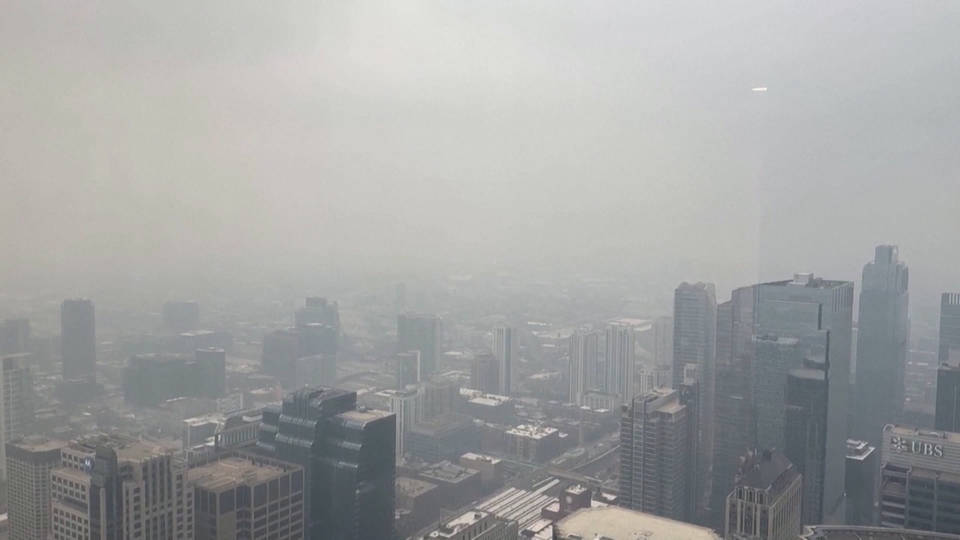 In climate news, smoke from unprecedented Canadian wildfires darkened skies over much of the Midwestern United States Tuesday, triggering "very unhealthy" air quality warnings in Chicago, Detroit and Milwaukee. Forecasters predict winds will push the smoke further east today, bringing a return of hazardous air to New York and parts of the Northeast. This week the plume from worsening fires in Quebec and Ontario crossed the North Atlantic, bringing hazy skies to Spain and Portugal.
Meanwhile, there are warnings and advisories for excessive heat in effect again today in several Southwestern and Southern states. The Electric Reliability Council of Texas reports record power consumption amid a three-week-old heat wave that's sent temperatures as high as 120 degrees Fahrenheit, or 49 degrees Celsius. The Texas Tribune reports at least nine prisoners, including two men in their thirties, have died of heart attacks or unknown causes this month in prisons lacking air conditioning. Science communicator Susan Joy Hassol says a collapse of Texas's overstrained electrical grid right now would lead to widespread deaths.
Susan Joy Hassol: "The Texas grid appears to be very vulnerable to a heat event like this, because it doesn't have the capacity to bring in power from other places. And this heat dome is really expanding. You know, they say 50 million people are already exposed to dangerous heat by this heat dome."
Russian Missile Strikes Restaurant in Ukraine's Kramatorsk, Killing 9 and Wounding Dozens
Jun 28, 2023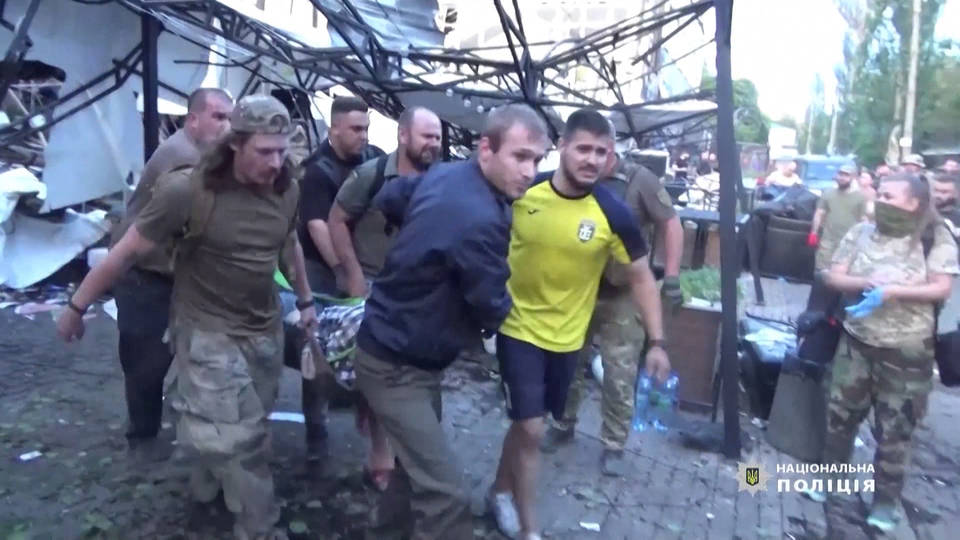 A Russian missile attack on the eastern Ukrainian city of Kramatorsk has killed at least nine civilians, including three children. Tuesday evening's attack on a crowded pizzeria just after 8 p.m. local time left dozens more injured. This is Valentina, a 64-year-old who witnessed the aftermath of the assault.
Valentina: "I ran here after the explosion. I run a cafe nearby. Everything has been blown up here. There is nothing — no windows, no doors. That's what I see: destruction everywhere. It is fear, horror in the 21st century. I don't even know how to describe it. My son was killed in the war, and now this."
Exonerated "Central Park Five" Member Yusef Salaam Wins Primary for Harlem City Council Seat
Jun 28, 2023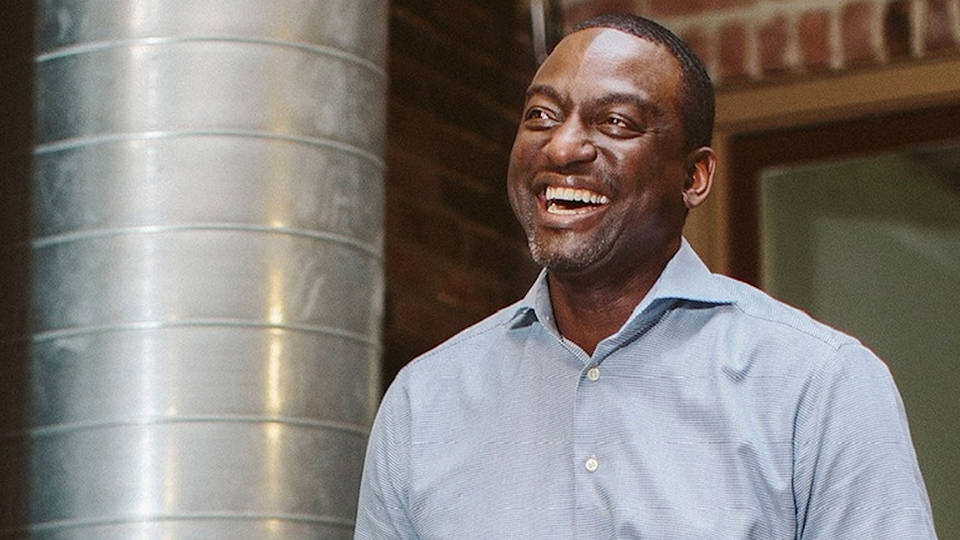 New York voters headed to the polls Tuesday for an off-year primary election to choose several City Council seats and two district attorney races. Longtime progressive Charles Barron failed to keep his New York City Council seat, losing to Chris Banks, who was backed by House Democratic Minority Leader Hakeem Jeffries. In the most closely watched race, Yusef Salaam, one of the exonerated Central Park Five, was declared the winner in a contested bid for a City Council seat in Harlem. Salaam defeated Democratic Assemblymember Inez Dickens, who had received the endorsement of New York Mayor Eric Adams, by a landslide. Salaam was one of five Black and Latino teenagers wrongfully convicted of the 1989 beating and rape of a white woman. He spent seven years in jail. Salaam has said he will overhaul New York City's criminal legal system, end mass incarceration and help bring about police reform. Click here to see our 2016 interview with Yusef Salaam.
Belarusian President Says He Convinced Wagner Chief to Call Off Mutiny in Russia
Jun 28, 2023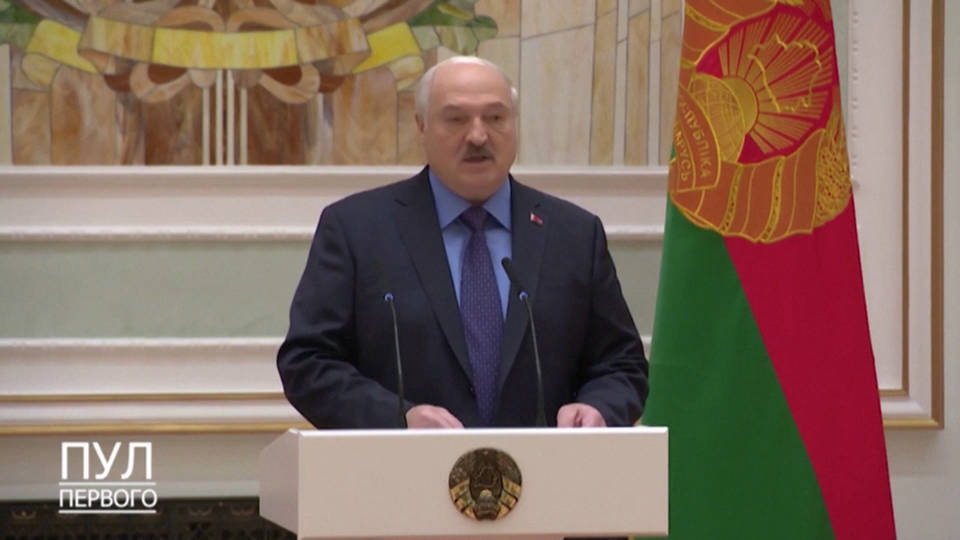 Belarus's leader says he convinced the head of Russia's Wagner Group to call off a mutiny last weekend that saw heavily armed mercenaries advance to within 120 miles of Moscow. President Alexander Lukashenko said that during a weekend phone call, Russian President Vladimir Putin promised to "wipe out" Wagner's forces and was considering killing Wagner chief Yevgeny Prigozhin. Lukashenko said he later relayed Putin's comments to Prigozhin in a separate call.
President Alexander Lukashenko: "He says, 'But we want justice! They want to strangle us! We will march on Moscow!' And I say, 'Halfway there, they will squash you like a bug.'"
U.S. intelligence officials have told The New York Times that senior Russian General Sergey Surovikin had advance knowledge of Prigozhin's plans to rebel against Russia's military leadership. The Times reports the officials are trying to learn if the general helped plan Prigozhin's mutiny. On Tuesday, Russia's embattled Defense Minister Sergei Shoigu — whom Prigozhin has assailed for mismanaging Russia's war in Ukraine — appeared publicly as President Putin led a Moscow ceremony honoring Russian soldiers and police for their actions during the mutiny.
U.S. Sanctions Companies Profiting from Wagner Group Mining Concessions in Africa
Jun 28, 2023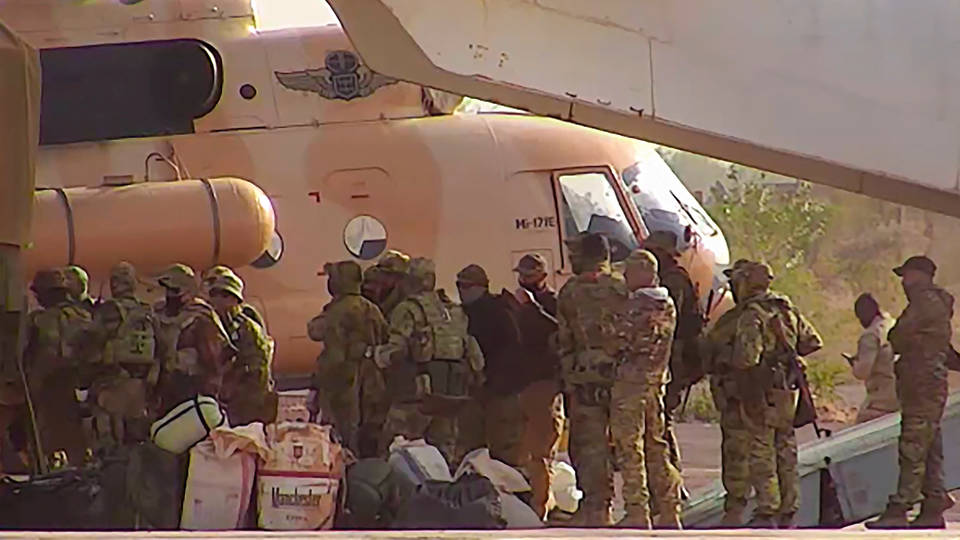 Image Credit: French Army via AP
The Biden administration has imposed new sanctions on companies accused of profiting from the activities of the Wagner Group in Africa. The Treasury Department says the sanctions will punish four companies based in Russia, the United Arab Emirates and the Central African Republic that extract gold, diamonds and other minerals to help fund the mercenary force. The sanctions were announced after Russian Foreign Minister Sergey Lavrov said Monday that Wagner mercenaries will not be withdrawn from Africa following last weekend's mutiny.
Sergey Lavrov: "Several hundred Russian servicemen are working in the Central African Republic as instructors. This work will, of course, be continued."
Sierra Leone President Julius Maada Bio Wins Reelection
Jun 28, 2023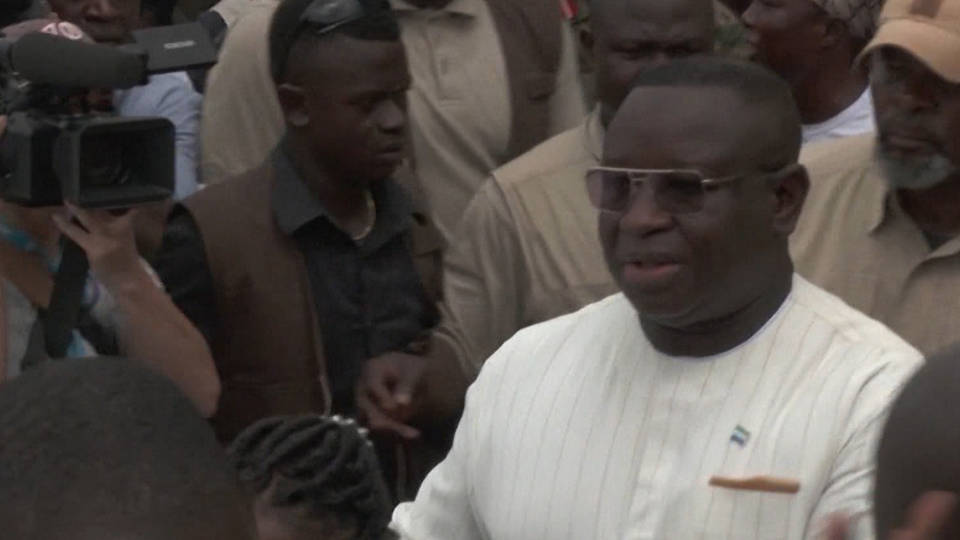 In Sierra Leone, President Julius Maada Bio has won reelection following a tense presidential contest over the weekend that was marred by police violence. Bio narrowly escaped a runoff election, securing over 55% of the votes needed to declare victory. His main opponent, Samura Kamara of the All People's Congress, has rejected official results. He said on social media, "It is a sad day for our beloved country. It is a frontal attack on our fledgling democracy."
Nurses in Texas and Kansas Hold One-Day Strike to Demand Safe Staffing Levels
Jun 28, 2023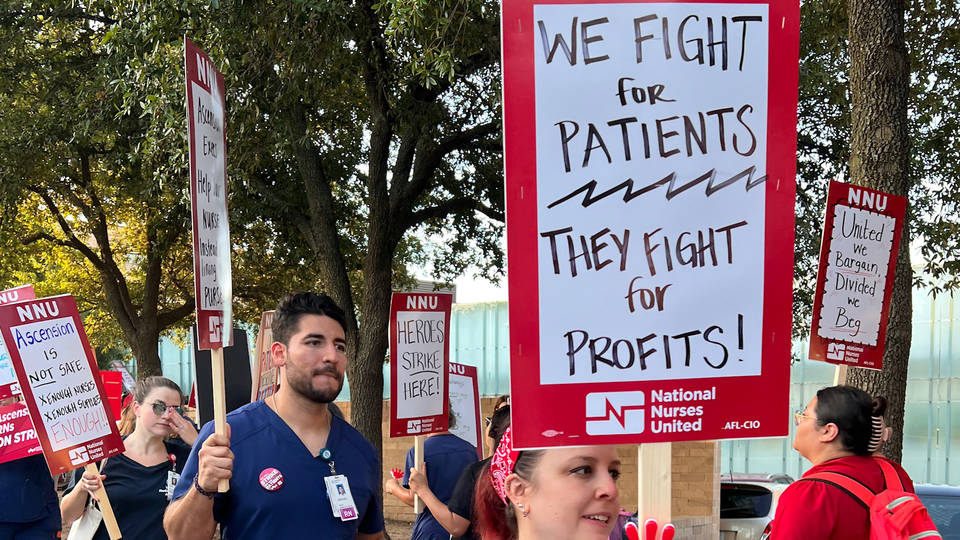 Thousands of nurses in Texas and Kansas walked off the job Tuesday for a one-day strike to demand better workplace safety. Nurses have denounced chronic understaffing at three Ascension hospitals in Wichita and Austin. It was the largest nurses' strike in Texas and Kansas history. This is Natasha Gosek, a neonatal intensive care unit nurse who's worked at Ascension Seton Medical Center in Austin for 14 years.
Natasha Gosek: "I know a lot of co-workers and a lot of new nurses, their first thing to do when they get into their car after a 14-hour shift is they just cry and release all of the previous 14 hours, so that they can compose themselves to go home to their families and not carry that with them as best as they can, because they know that they've been called to this profession, they've been driven to this profession, to take care of babies, to take care of families, and they're not able to do that."
DOJ Report Finds Misconduct by Prison Guards Led to Jeffrey Epstein's Suicide in 2019
Jun 28, 2023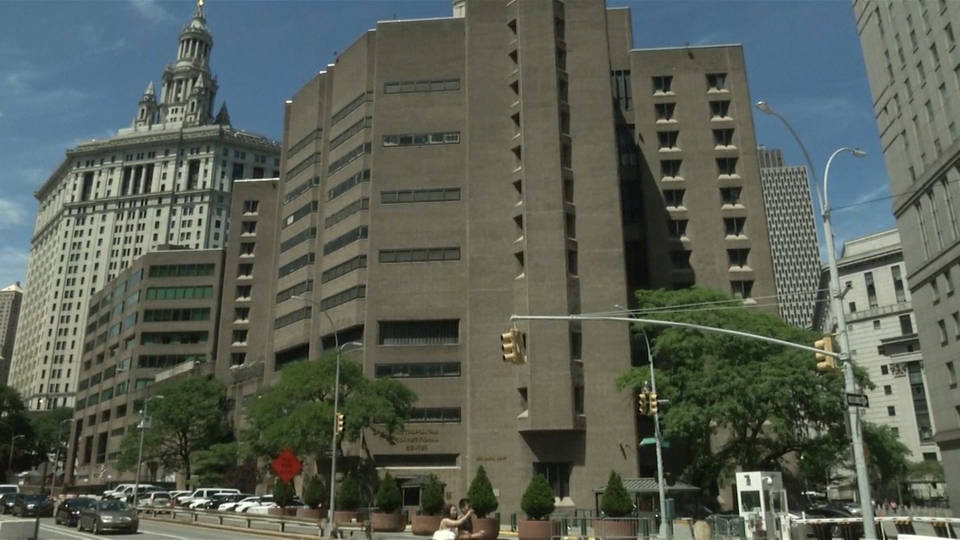 Serious misconduct and neglect by guards at a New York City federal jail are what led to serial pedophile Jeffrey Epstein's death by suicide in 2019. That's according to a years-long investigation by the Justice Department, which released a 120-page report Tuesday accusing officials at the now-shuttered Metropolitan Correctional Center of creating an environment that allowed Epstein the opportunity to hang himself. DOJ Inspector General Michael Horowitz detailed the findings Tuesday.
Michael Horowitz: "Had Epstein's cell been searched as required, it would have revealed that Epstein had excess prison blankets, linens and clothing in his cell. MCC New York staff also failed to ensure that the institution's security camera system was fully functional, resulting in limited recorded video evidence. While we determined MCC New York staff engaged in significant misconduct, we didn't uncover evidence contradicting the FBI's determination that there was no criminality in connection with how Epstein died."
At the time of his death, Epstein was awaiting trial for sex trafficking and other charges.
New York City to Spend $90,000 Purchasing Submachine Guns for Rikers Prison Guards
Jun 28, 2023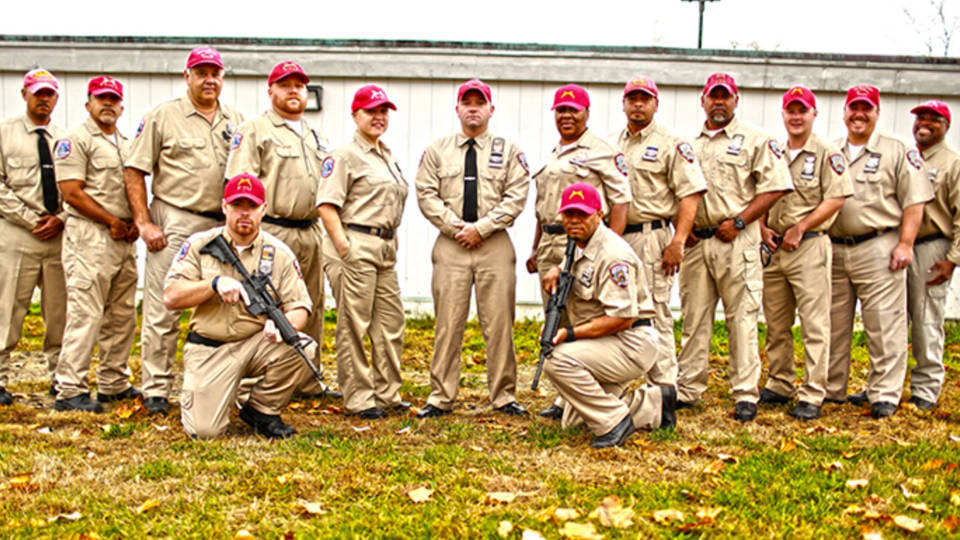 In more news from New York, Gothamist reports the city's Department of Correction is planning to purchase over $90,000 worth of high-powered submachine guns for a specially trained emergency security unit working at the troubled Rikers Island jail complex. This comes after New York's Department of Correction earlier this month cut some $17 million in job training and social programs for prisoners.
Tenants Rally Against Planned Demolition of Manhattan Public Housing Complexes
Jun 28, 2023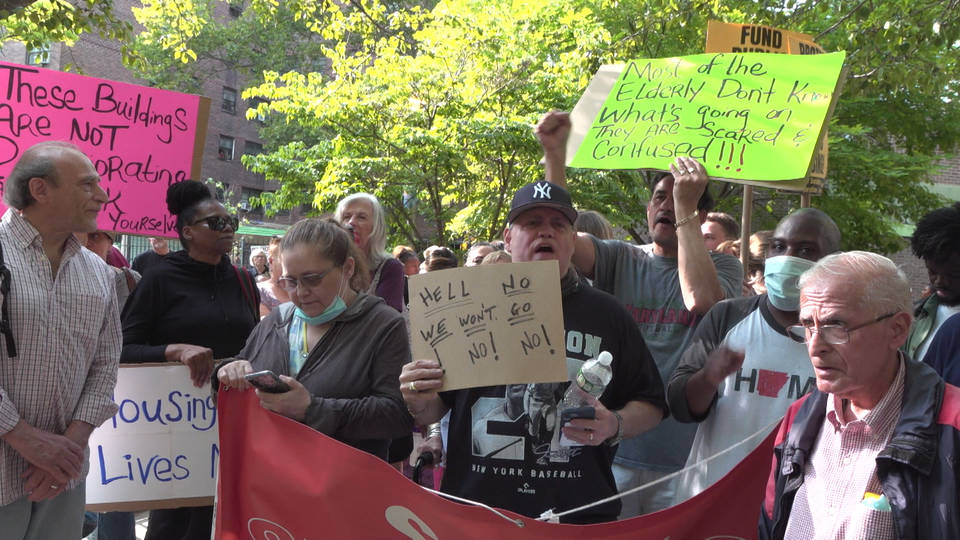 In Manhattan, public housing tenants rallied on Tuesday to demand the city halt its controversial $1.5 billion plan to demolish two public housing complexes and replace them with new high-rise apartments. Officials say the plan to tear down the Fulton and Chelsea-Elliott Houses is more cost-effective than repairing the apartments. But tenants argue the demolition will drive further privatization, gentrification and displacement. Some tenants opposed to the demolition reported they were turned away by city authorities Tuesday as they tried to attend a resident engagement meeting. This is George Weaver, a Fulton tenant since 1993.
George Weaver: "We got a mental crisis. We got a homeless crisis. Look at it. It's going to get worse if we tear down public housing. We're going to have people sleeping in the streets all over. And it's not just happening in New York, it's happening all across America. You see what happened in Chicago in the last mayor's race. That was a proven point. Eric Adams has to listen to us. In the halls of government, it says 'of the people, by the people, for the people.' It doesn't say 'of the developer, by the developer and for the developer.'"
Thanks to Democracy Now!'s Sonyi Lopez for that report.