400 Arrested Across France in Third Night of Protests over Police Killing of 17-Year-Old
Jun 30, 2023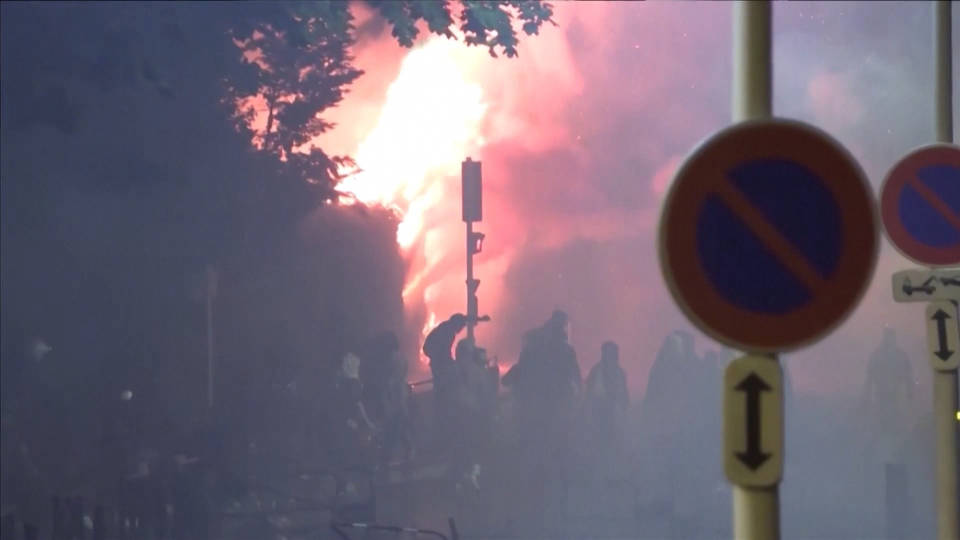 In France, over 400 people were arrested Thursday as thousands of protesters took to the streets nationwide for a third consecutive day, angered by the police killing of 17-year-old Nahel M. French riot police were deployed in multiple cities, with violent clashes reported in the Parisian suburb of Nanterre, Nahel's hometown and where he was fatally shot Tuesday after being pulled over for allegedly breaking traffic rules. Nahel was an only child of Algerian and Moroccan descent who was raised by a single mother. He worked as a delivery driver and was described by his grandmother as a "good, kind boy." This is Karima Khatim, a local official from the Parisian suburb of Le Blanc-Mesnil. bq. Karima Khatim: "Young Nahel, his honor was saved, thanks to the camera. If the cameras hadn't been there to record, one could have manipulated his profile: 'Oh, he's already had trouble with the police in the past. Oh, his background is a bit sketchy.' No! This is a 17-year-old young man who was killed by police. That should be recognized."
Supreme Court Bars Affirmative Action at Colleges, Exempts Military and Legacy Admissions
Jun 30, 2023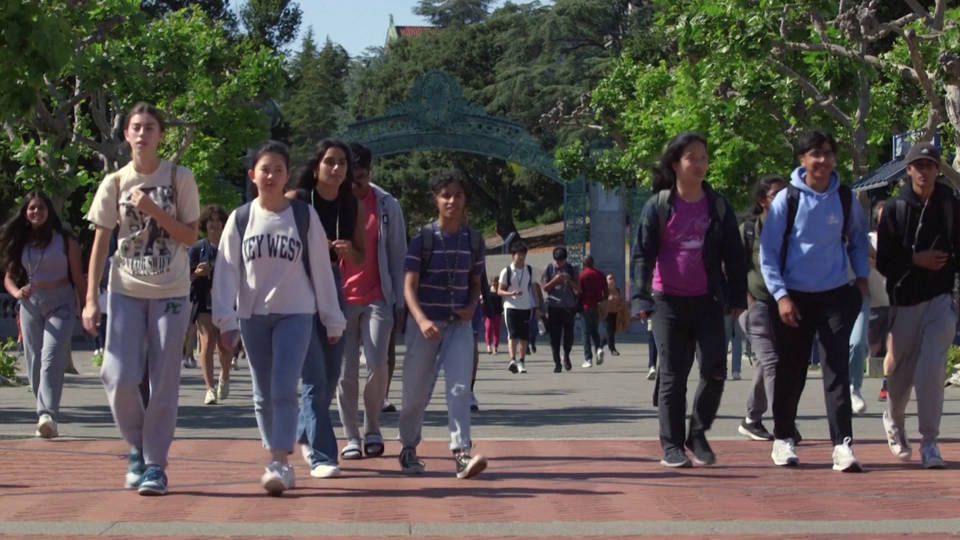 The United States Supreme Court has declared race-conscious admissions policies at colleges and universities across the U.S. to be unlawful. Thursday's landmark 6-3 ruling by the court's conservative majority upends decades of precedent allowing affirmative action in college admissions. Writing for the majority, Chief Justice John Roberts assailed race-conscious admissions at Harvard and the University of North Carolina as "elusive," "imponderable" and "opaque," ruling they violate the equal protection clause of the 14th Amendment. The court stopped short of barring legacy admissions or ending affirmative action in military academies.
Ketanji Brown Jackson, the court's first Black woman justice, wrote in a dissenting opinion, "With let-them-eat-cake obliviousness, today, the majority pulls the ripcord and announces 'colorblindness for all' by legal fiat." After headlines, we'll host a roundtable discussion on the Supreme Court's ruling on affirmative action.
California Task Force Recommends Reparations for Harms of Slavery and Racial Discrimination
Jun 30, 2023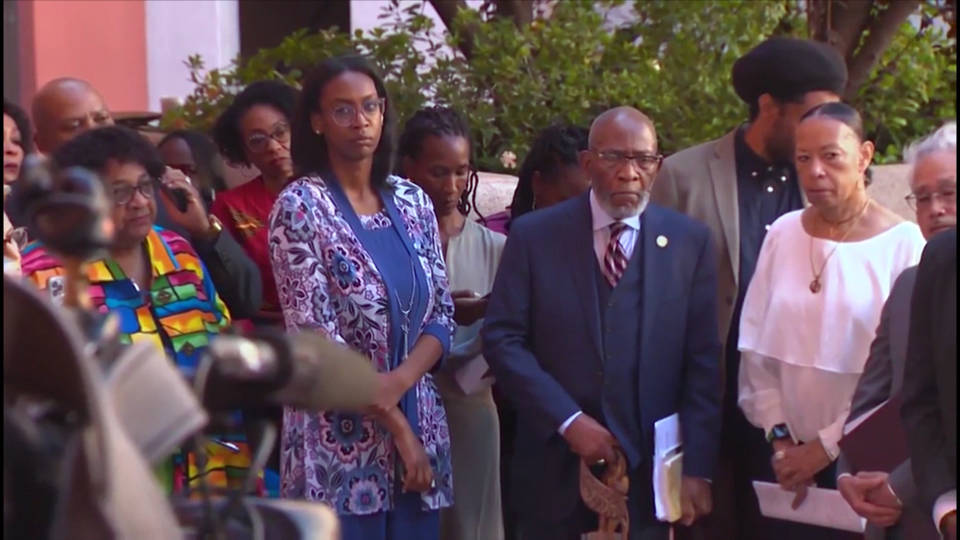 In California, a state task force has released its final report proposing reparations for the harms done to Black families due to slavery, segregation and racial discrimination. The panel is asking California lawmakers and Governor Gavin Newsom to approve monetary compensation to Black residents for mass incarceration, racist policing, housing discrimination, healthcare inequalities and environmental racism. Cheryl Grills, a member of the California Reparations Task Force, noted the report was released Thursday morning just as the U.S. Supreme Court struck down affirmative action.
Cheryl Grills: "I would encourage the Supreme Court to read the interim report. I would encourage them to read the final report and to understand that the legacy of enslavement, the ongoing harms are with us to this very day. And so, this country is disingenuous. First they used race to exclude us, and now they're refusing to use race to include us."
Supreme Court's Samuel Alito Ruled Against EPA as Wife Leased Land to Oil and Gas Firm
Jun 30, 2023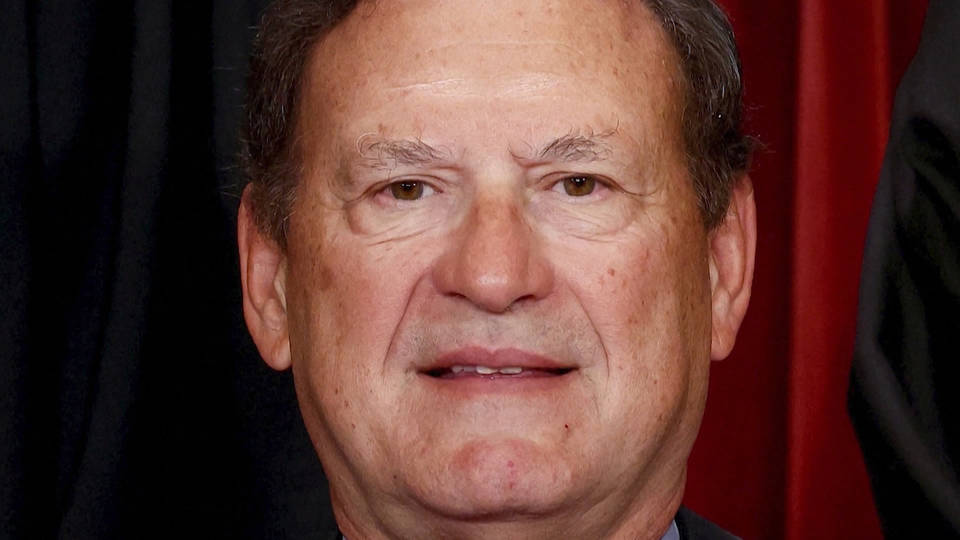 The wife of Supreme Court Justice Samuel Alito leased land to a fossil fuel company for oil and gas exploration around the same time the firm stood to benefit from a major environmental case before the Supreme Court. The Intercept reports Justice Alito did not recuse himself from the case, even though his family stood to profit from its outcome. Alito ended up writing the 5-4 majority opinion in Sackett v. Environmental Protection Agency, which gutted protections for U.S. wetlands under the Clean Water Act. At the time, Martha Ann Bomgardner Alito had an agreement with the firm Citizen Energy III to earn revenue from any oil and gas produced on her land in Oklahoma, which she inherited from her late father.
This follows a bombshell report in ProPublica that found Justice Alito took an undisclosed luxury fishing vacation with Republican megadonor Paul Singer in 2008 and then later ruled in Singer's favor in several cases. Singer is a major donor to the Manhattan Institute, a Republican think tank that supports blocking student debt relief. Members of the Debt Collective had demanded Alito recuse himself from today's Supreme Court's ruling on President Biden's plan to give 40 million student borrowers up to $20,000 each in debt relief. We'll have more on student debt and the Supreme Court later in the broadcast.
Protests Erupt in Baghdad Over Qur'an Burning Outside Swedish Mosque
Jun 30, 2023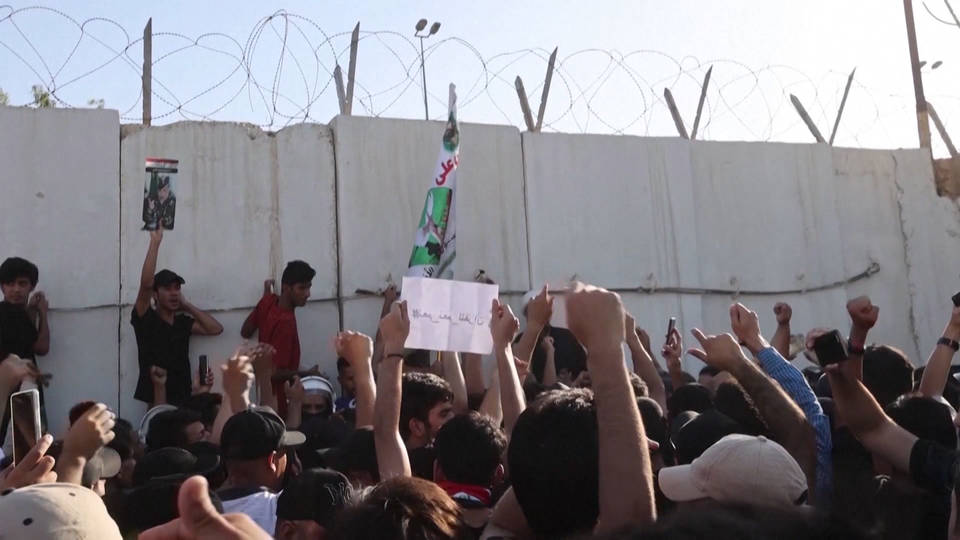 In Iraq, hundreds of protesters briefly stormed the Swedish Embassy in Baghdad Thursday in response to the burning of a Qur'an outside a mosque in Stockholm Wednesday, which marked Eid al-Adha, a major Islamic holiday. Swedish media identified the person who burned the Qur'an as a refugee from Iraq. The act drew widespread condemnation from Muslims around the world. Turkish President Recep Tayyip Erdoğan warned this could pose another challenge to Sweden's bid to join NATO. Turkey and Hungary remain the only nations blocking Sweden's path to NATO membership.
Death Toll from Heat Wave Hits 112 in Mexico, 14 in Southern U.S.
Jun 30, 2023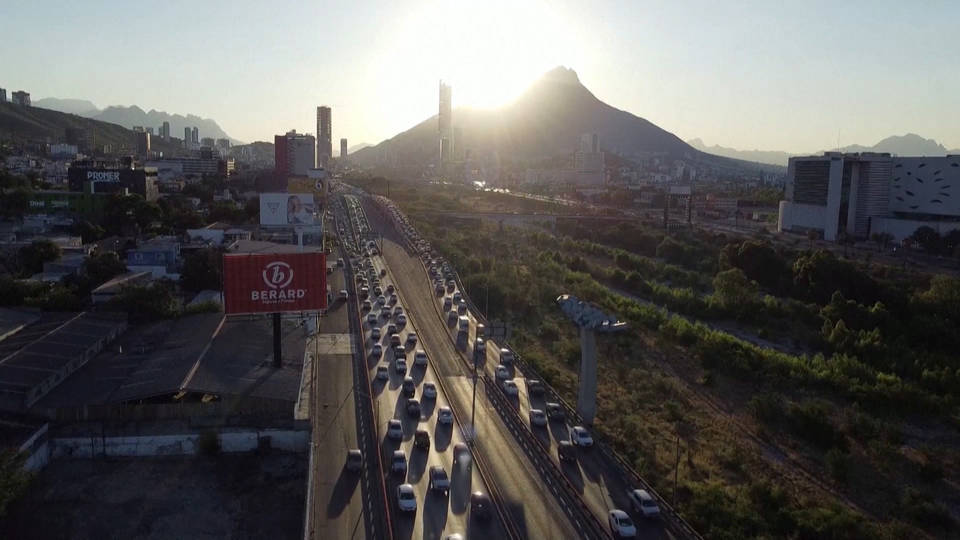 Mexico's Health Ministry says at least 112 people have died in the past two weeks as an unprecedented heat wave drove temperatures as high as 50 degrees Celsius, or more than 120 degrees Fahrenheit. Residents of Monterrey say they've been forced to limit their time outdoors.
Marco: "I work in construction, and it's really bad. We hydrate with water and rest for 15 minutes, and then we go back to work again. We do that every hour."
Stifling heat and humidity are continuing across Texas and southeastern states, where officials say extreme temperatures have killed at least 14 people. Farther north, more than 100 million people are under air quality alerts again today as thick smoke from Canadian wildfires drifts east. Detroit, Washington, D.C., and New York City ranked among the six worst cities in the world for air quality this morning, though forecasters predict some relief from hazardous air over the July 4th holiday weekend.
Mike Pence Pledges Support for Arming Ukraine During Surprise Trip to Kyiv
Jun 30, 2023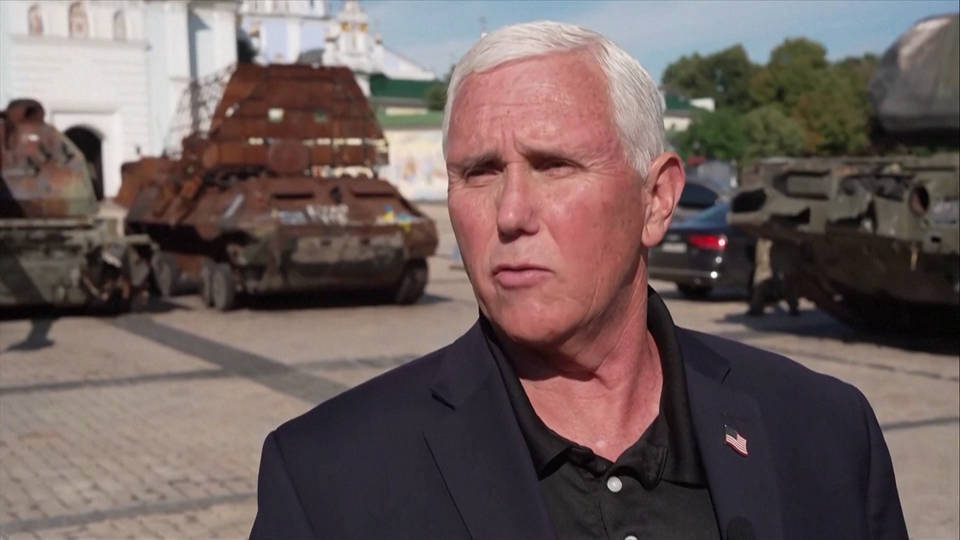 Former vice president and 2024 Republican presidential hopeful Mike Pence made a surprise visit to Ukraine Thursday, meeting in Kyiv with Ukrainian President Volodymyr Zelensky. Pence's visit comes after Donald Trump, Ron DeSantis and other Republican candidates suggested scaling back or halting U.S. aid to Ukraine. Pence said that, unlike his rivals, he would ensure the continued flow of weapons and ammunition.
Mike Pence: "Because we'll make it clear to Russia, to China and to any other nations in the world that would seek to redraw international lines by force that the free world will not stand for it. The free world will stand together for freedom."
Christine King Farris, Last Surviving Sibling of Dr. Martin Luther King Jr., Dies at 95
Jun 30, 2023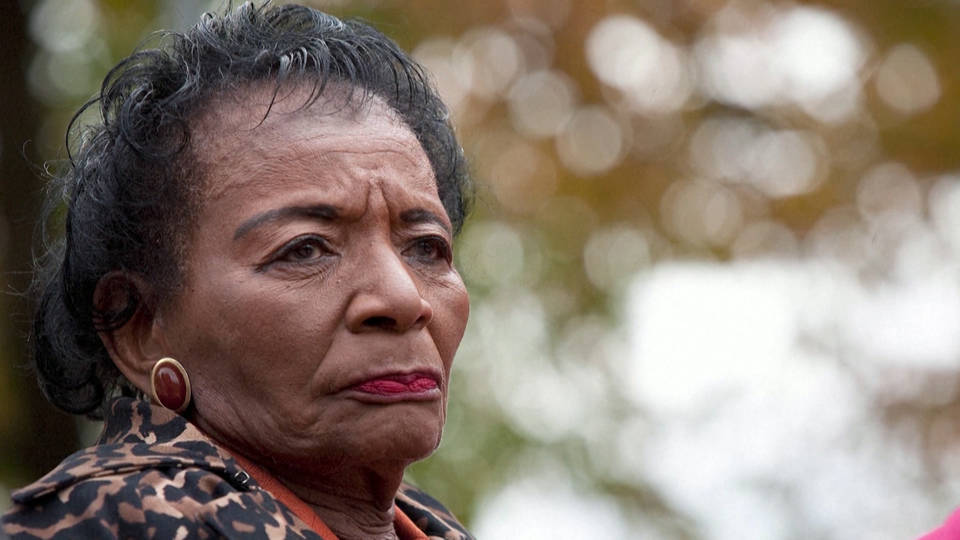 Civil rights leader Christine King Farris, the last living sibling of Dr. Martin Luther King Jr., has died at the age of 95. Christine King Farris graduated from Spelman College in 1948 and earned two master's degrees from Columbia University. She played a prominent role in the Selma to Montgomery March for Voting Rights in 1965 and the March Against Fear in Mississippi the following year. After her brother's assassination in 1968, Christine King Farris established the King Center for Nonviolent Social Change along with Martin's widow, Coretta Scott King. In a statement honoring her legacy, the King Center said Christine King Farris's life "overflowed with acts of service, love, and education that inspired the world for nearly a century."
NYC Mayor Faces Tenant Anger over Rent Hikes as Record 100,000 Unhoused People Enter Shelters
Jun 30, 2023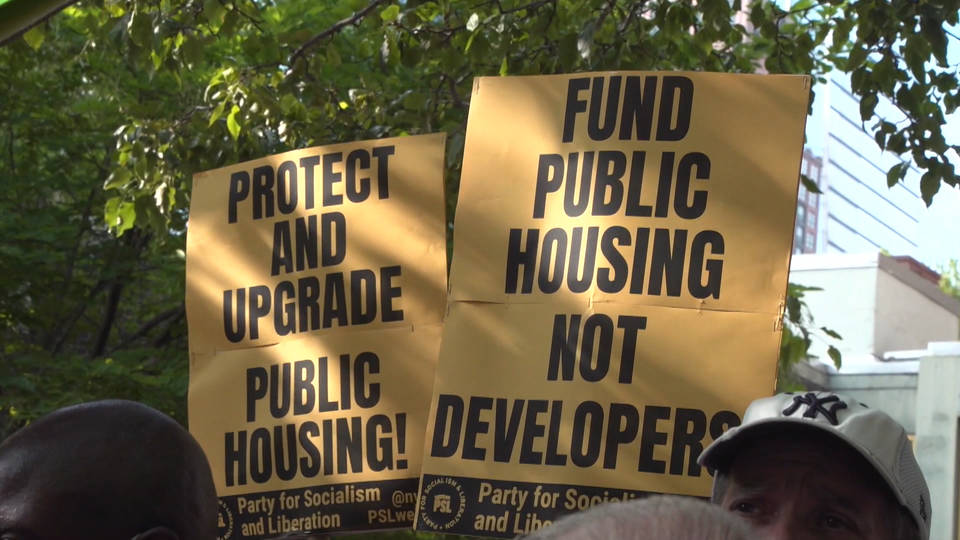 New York City Mayor Eric Adams and the City Council have reached an agreement on a $107 billion city budget that proposes cuts to social and education programs for incarcerated people at the Rikers Island jail complex.
In the final weeks of negotiations, Adams vetoed a package of bills that would have expanded New York's rental assistance program, a move that was widely condemned by activists as the city faces a worsening housing crisis with over 100,000 people forced to live in shelters, including tens of thousands of asylum seekers. On Wednesday, Adams was confronted over skyrocketing rents by housing advocate Jeanie Dubnau during a community forum.
Jeanie Dubnau: "In Nassau, they had a 0% rent increase. Why in New York City, where the real estate is controlling you, Mr. Mayor, why are we having these horrible rent increases last year and this year?"
Mayor Eric Adams: "OK, first, if you're going to ask a question, don't point at me, and don't be disrespectful to me. I'm the mayor of this city. And treat me with the respect that I deserve to be treated. I'm speaking to you as an adult. Don't stand in front like you're treating someone that's on the plantation that you own."
Biden Mulls Cluster Bombs for Ukraine as Reports Emerge of Kyiv's Use of Banned Landmines
Jun 30, 2023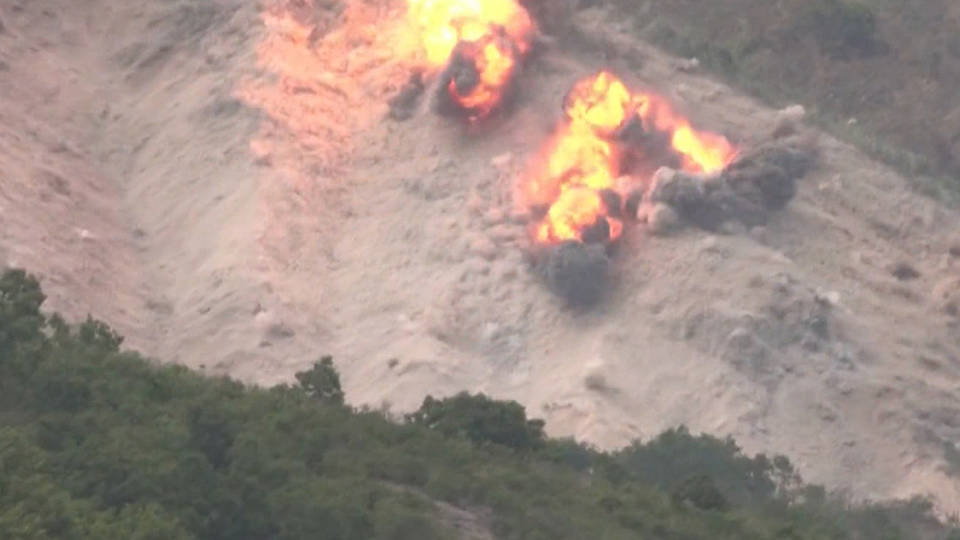 CNN reports the Biden administration is strongly considering approving the transfer of cluster munition warheads to Ukraine. The weapons are banned under the Convention on Cluster Munitions, which has been signed by U.S. allies including the U.K., France and Germany. Ukraine, Russia and the United States never signed the treaty.
Meanwhile, Human Rights Watch reports it has uncovered new evidence of Ukraine's indiscriminate use of banned anti-personnel landmines. Russia has also laid mines, killing and injuring civilians. Unlike Russia, Ukraine is a signatory to the 1997 Ottawa Treaty, which comprehensively bans anti-personnel mines. All 31 NATO member states have signed the treaty — except the United States.
U.K. Court Rules Conservatives' Plan to Deport Asylum Seekers to Rwanda "Unlawful"
Jun 30, 2023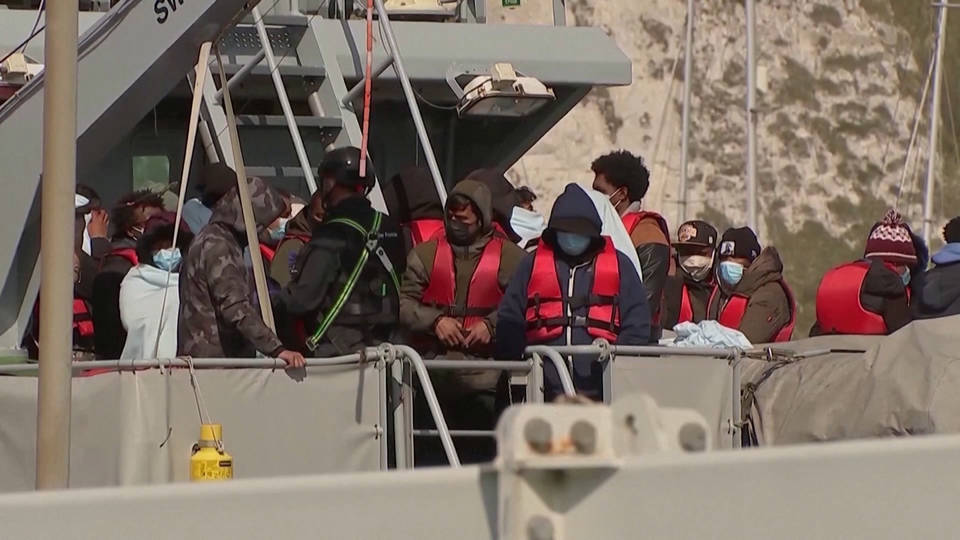 In the United Kingdom, a court has ruled the British government's plan to deport certain asylum seekers to Rwanda — though they're not from there — is illegal under national and international law. The decision Thursday overturned a previous ruling from December that was widely condemned by human rights advocates. This is British Judge Ian Burnett. bq. Judge Ian Burnett: "There is a real risk that persons sent to Rwanda will be returned to their home countries, where they face persecution or other inhumane treatment, when in fact they have a good claim for asylum. In that sense, Rwanda is not a safe third country."
Officer Who Failed to Intervene in Parkland Massacre Found Not Guilty of Criminal Charges
Jun 30, 2023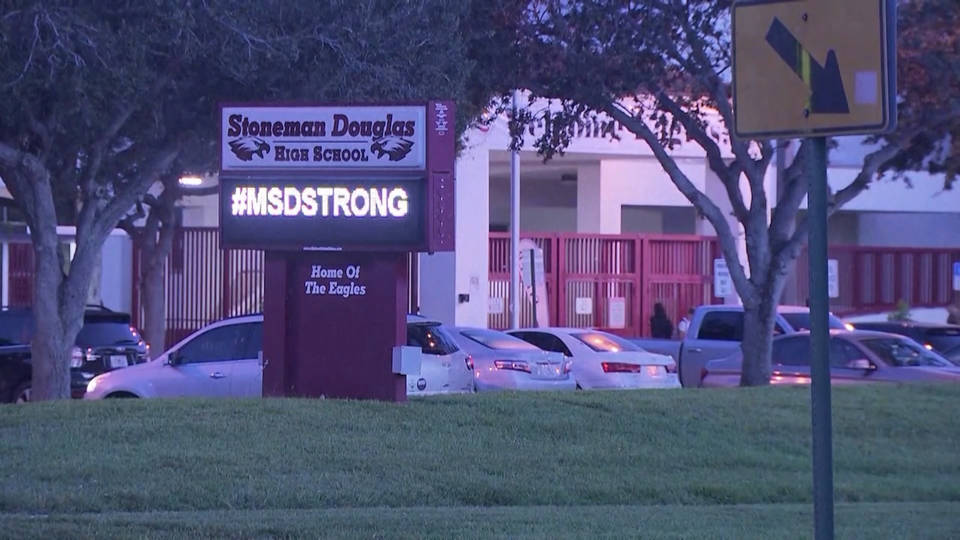 A Florida jury has found former Parkland school resource officer Scot Peterson not guilty on all 11 criminal charges he faced for allegedly failing to protect students during the 2018 mass shooting at Marjory Stoneman Douglas High School in Parkland. Seventeen people were killed in the massacre; another 17 were injured with wounds from the gunman's semiautomatic assault rifle. Peterson faced charges of felony child neglect, culpable negligence and perjury, after video showed he remained positioned outside the school for over 40 minutes as approximately 75 gunshots went off. Defense attorneys successfully argued that Peterson was unable to tell which direction the shots were coming from.