La Jornada Journalist Luis Martín Sánchez Iñiguez Found Murdered in Mexico
Jul 10, 2023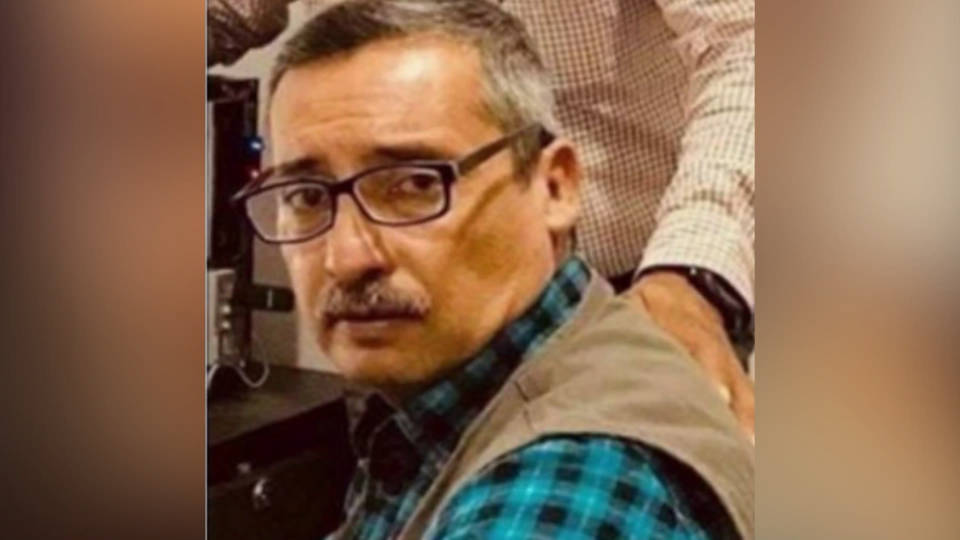 In Mexico, another journalist has been found dead. Luis Martín Sánchez Iñiguez, a staff reporter for the newspaper La Jornada, had been missing since Wednesday. His body was found Saturday near the city of Tepic in the state of Nayarit. Local officials said his body showed signs of violence, with two handwritten signs affixed to his corpse, though they didn't reveal what the messages said.
Dutch Government Collapses over PM Mark Rutte's Harsh Anti-Immigrant Policies
Jul 10, 2023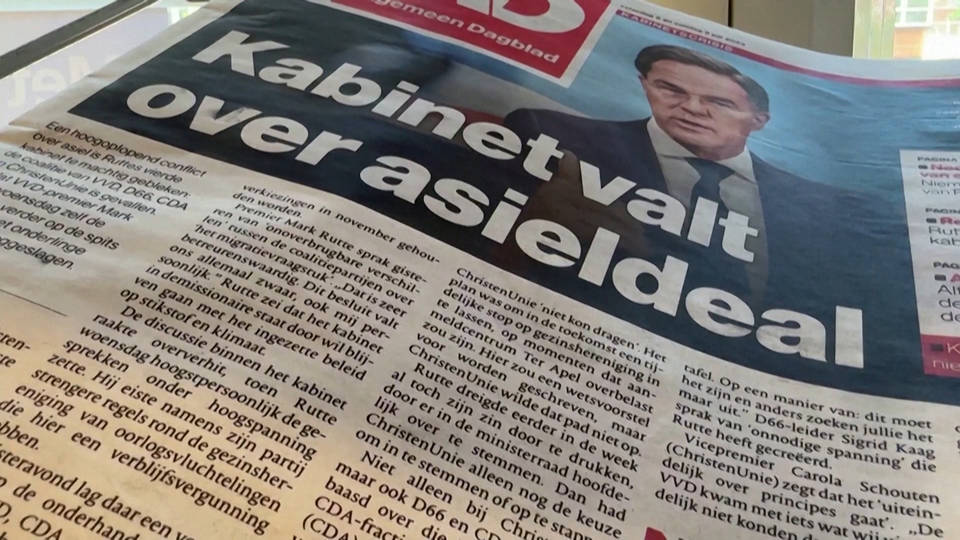 The government of the Netherlands collapsed on Friday after failing to reach an agreement on stricter rules for asylum seekers. Prime Minister Mark Rutte said he is quitting politics but will serve as a caretaker leader until general elections are held in November. His ruling coalition came apart after two parties objected to plans by Rutte to restrict the rights of migrants whose asylum claims had already been approved — barring them from reuniting with their children. Rutte has denied those reports. Rights groups have blasted Rutte's government for closing government-run asylum centers and for dangerous and unsanitary conditions at existing centers that violate European Union standards.
Afghan Ex-Interpreter for U.S. Forces Killed During Shift as Lyft Driver in Washington, D.C.
Jul 10, 2023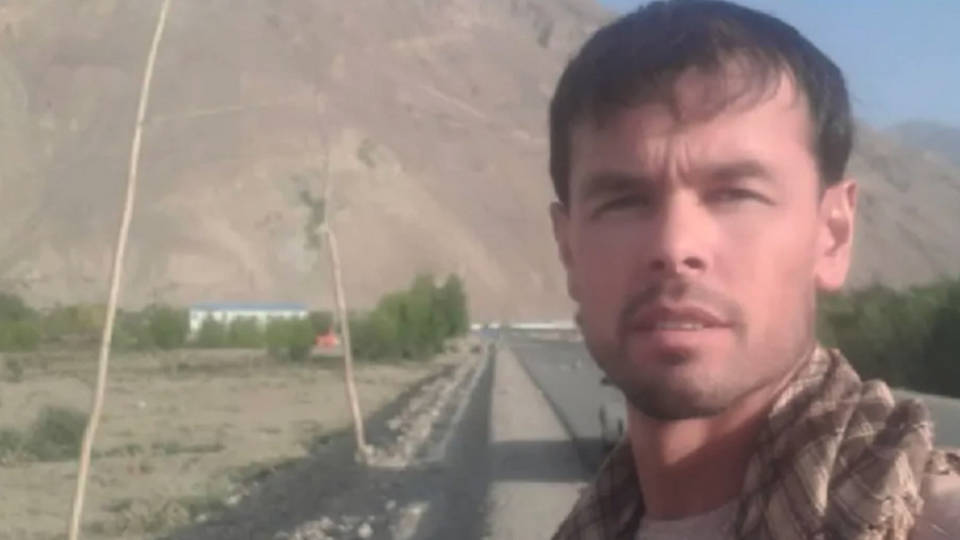 An Afghan U.S. military interpreter who fled Afghanistan after the Taliban takeover in 2021 was shot dead last week while working as a Lyft driver in Washington, D.C. Thirty-one-year-old Nasrat Ahmad Yar had resettled in Virginia with his wife and four children, the youngest one just 15 months old. A crowdfunding campaign has been set up to help them. A report last year by the group Gig Workers Rising found at least 50 drivers for Uber, Lyft and DoorDash were killed between 2017 and early 2022.
Oklahoma Judge Tosses Reparations Suit by Last Known Survivors of Tulsa Race Massacre
Jul 10, 2023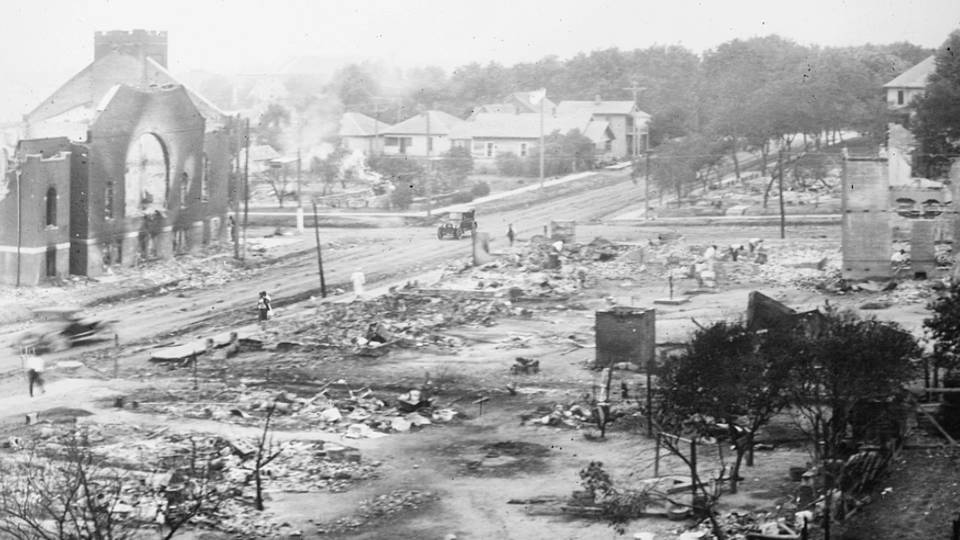 A judge in Oklahoma has dismissed a reparations lawsuit from the last three living survivors of the 1921 Tulsa race massacre, in which a white mob burned down what was known as "Black Wall Street," the thriving African American neighborhood of Greenwood. An estimated 300 Black Americans were killed. The three plaintiffs — Lessie Benningfield Randle, Viola Fletcher, and Hughes Van Ellis — all over 100 years old, could still appeal the ruling. Next month, 109-year-old Viola Fletcher is releasing her memoir, "Don't Let Them Bury My Story."
Protesters at U.N. Demand Israel Release Palestinian Political Prisoner Walid Daqqah
Jul 10, 2023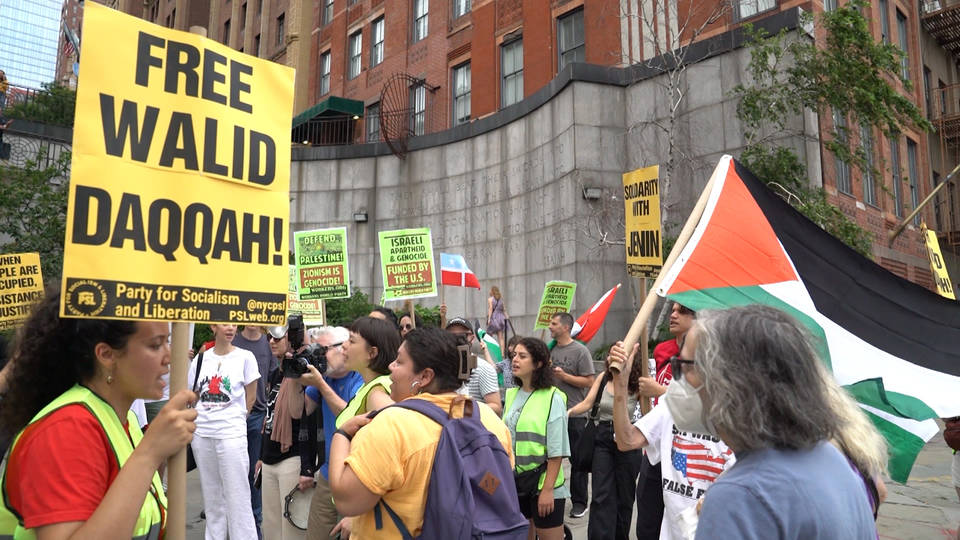 Here in New York, protesters rallied in front of the U.N. headquarters Friday demanding the release of 62-year-old Palestinian political prisoner, writer and organizer Walid Daqqah, who has been in Israeli custody since 1986. Daqqah completed his time for the 1984 killing of Israeli soldier Moshe Tamam this year, but he was sentenced to two additional years in 2017 for smuggling phone devices into Ktzi'ot prison. This is organizer Munir Atalla speaking at Friday's action.
Munir Atalla: "Walid has developed a rare form of bone marrow cancer, and he has essentially been dealt a death sentence by the Israeli courts, because — by the Israeli prison systems, because he's being denied medical care for this life-threatening cancer. And his family has also been denied visitation to see him. So we call — he's in a state of crisis, and we call on them to release him immediately. And we're pushing the U.N. to push the Israeli regime to do so."
Biden Announces Crackdown on "Junk" Health Insurance Plans
Jul 10, 2023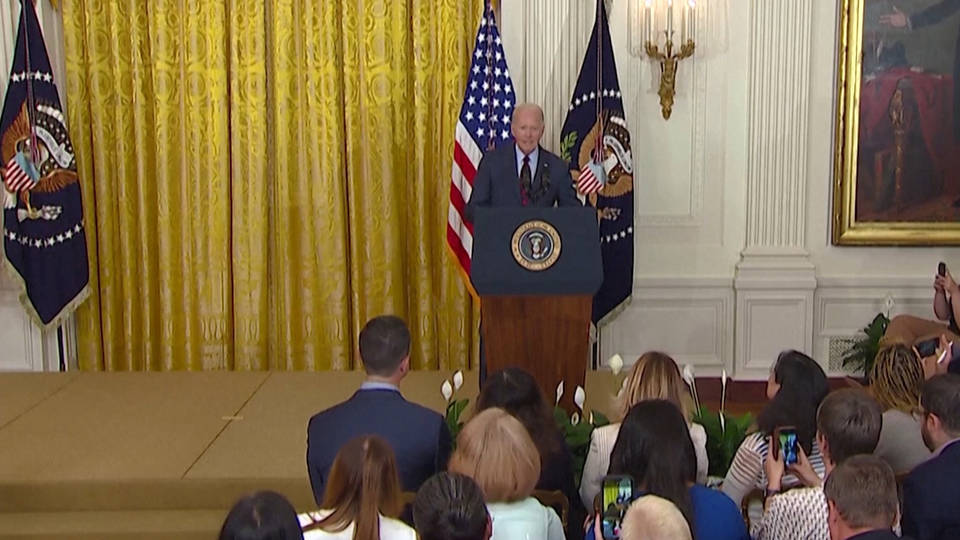 President Biden announced new measures Friday to lower healthcare costs by cracking down on so-called junk insurance plans which were expanded under the Trump administration, and which typically don't cover so-called preexisting conditions. The proposed rules take aim at short-term plans by limiting their duration to just a few months and mandating they clearly disclose the limits of the coverage provided.