Mass Protests in Peru Demand Departure of President Dina Boluarte
Jul 20, 2023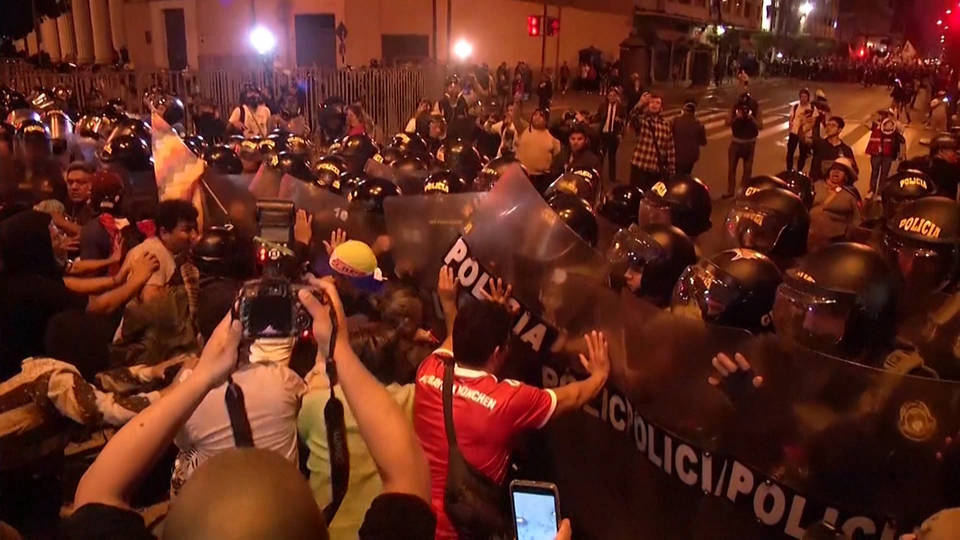 In Peru, tens of thousands of protesters took to the streets of Lima Wednesday to demand interim President Dina Boluarte step down. Boluarte came to power following the ouster of leftist President Pedro Castillo in December of last year. Dozens of protesters were killed in the ensuing crackdown by police and security forces.
Martha Mamani: "This government caused a genocide. It killed 80 innocent lives, and the people will never forgive this. This is the reason we're here today. This is an immoral and incapable government. This government has only suppressed us."
Demonstrators are also calling out persistent inequality and poverty in Peru.
Cost of Maintaining U.S.'s Nuclear Command Swells, Expected to Hit $117B Over Next Decade
Jul 20, 2023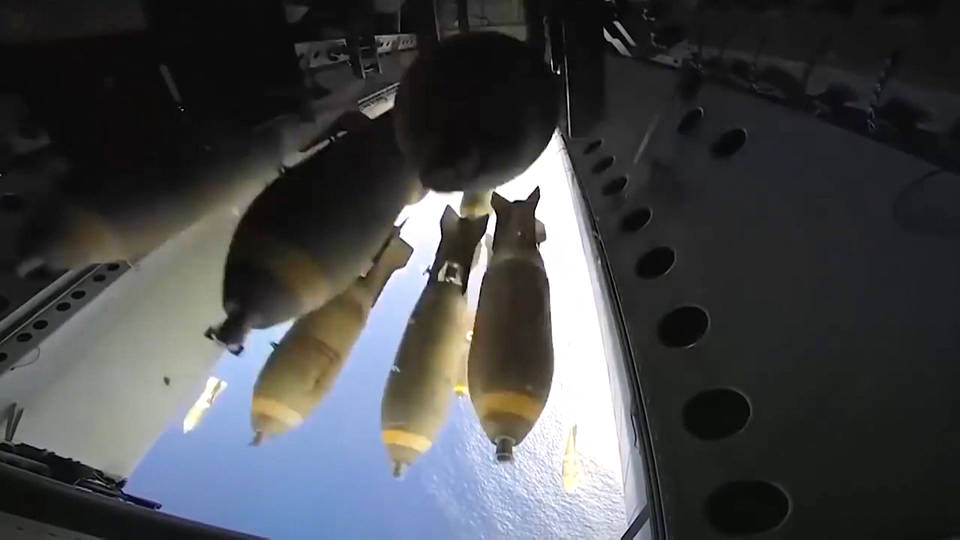 A new report by a congressional watchdog highlights the growing price of maintaining the Pentagon's nuclear command, control and communications systems. The Congressional Budget Office says the cost of operating, upgrading and maintaining U.S. nuclear command is expected to reach $117 billion over the coming decade — a $23 billion increase compared to an estimate made just two years ago.
The report was released as Vermont independent Senator Bernie Sanders proposed amendments that would cut the U.S. military budget by 10%, compared to the record $886 billion budget National Defense Authorization Act approved by the House of Representatives last week.
Chuck Schumer OKs Vote on Pentagon Abortion Policy as Tuberville Blocks Military Appointments
Jul 20, 2023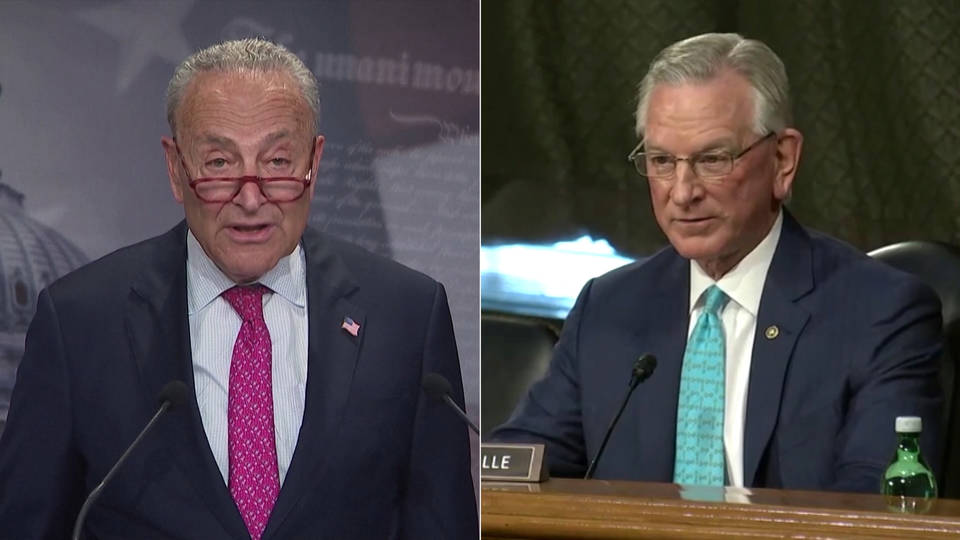 Senate Majority Leader Chuck Schumer said Democrats would not block a vote on the Pentagon's policy of paying for employees' abortion-related travel, if it can end Republican Senator Tommy Tuberville's months-long hold-up of military appointments. Tuberville recently came under fire for defending white nationalists in the military. 
U.S. Judge Upholds $5M Verdict in Favor of E. Jean Carroll, Denies Trump Request for New Trial
Jul 20, 2023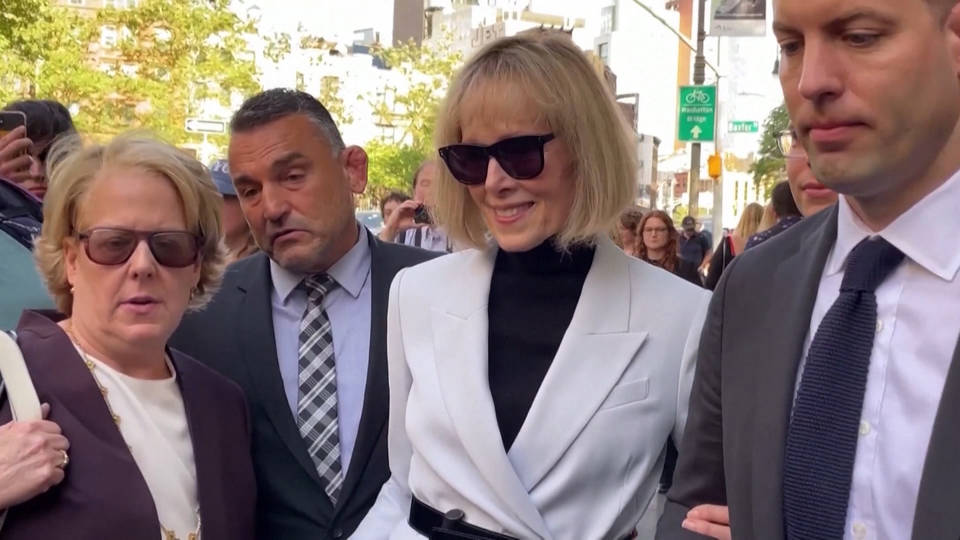 A federal judge has rejected former President Trump's request for a new trial after a New York jury ordered Trump to pay $5 million to the writer E. Jean Carroll for sexually abusing her at a department store in the 1990s and defaming her. U.S. District Judge Lewis Kaplan on Wednesday rejected claims by Trump's lawyers that the verdict was a "seriously erroneous result" and "a miscarriage of justice." Kaplan wrote, "The finding that Ms. Carroll failed to prove that she was 'raped' within the meaning of the New York Penal Law does not mean that she failed to prove that Mr. Trump 'raped' her as many people commonly understand the word 'rape.' Indeed, as the evidence at trial recounted below makes clear, the jury found that Mr. Trump in fact did exactly that."
Immigrant Teenage Student Dies of Poultry Factory Injury
Jul 20, 2023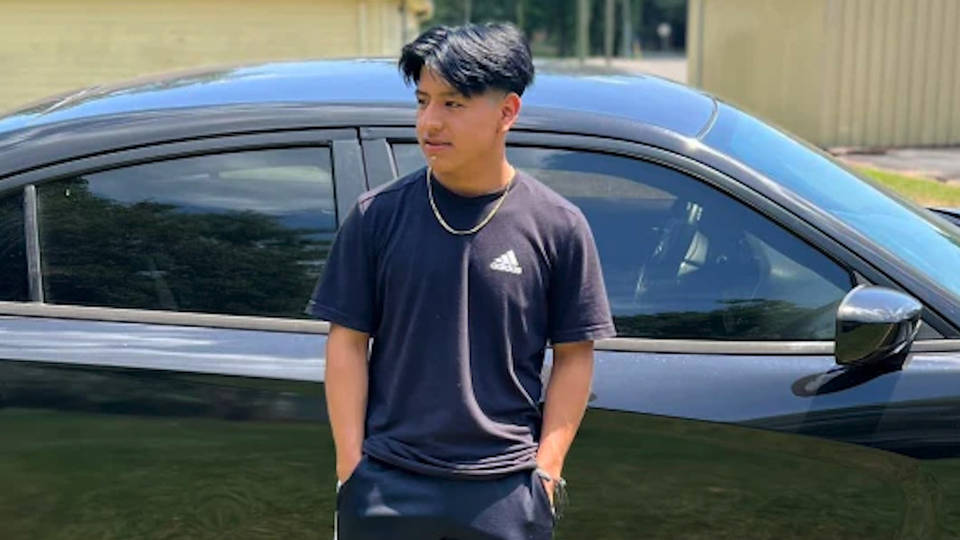 NYC Will Pay $13 Million to Settle Claims of Police Brutality During 2020 Protests
Jul 20, 2023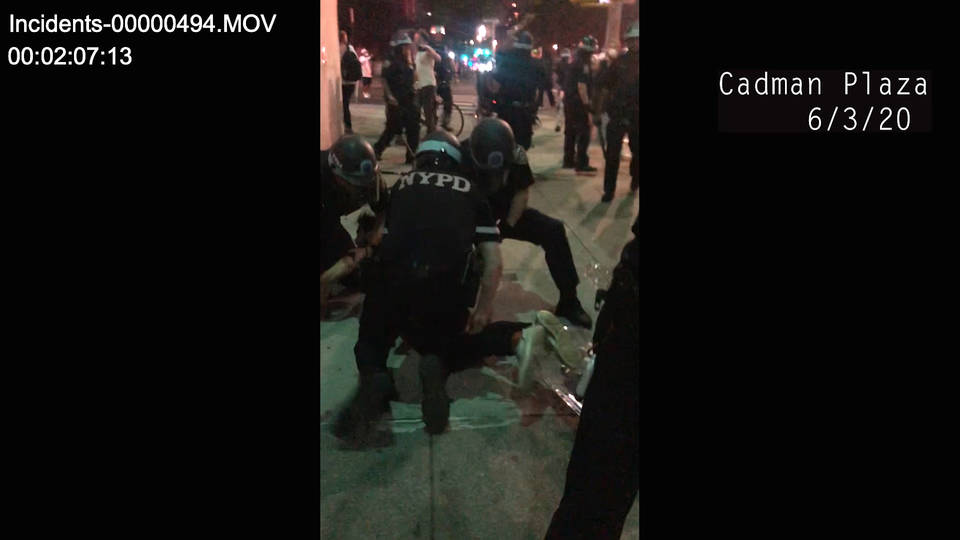 Image Credit: SITU Research, 2023
The city of New York has agreed to pay more than $13 million to settle a lawsuit brought by more than a thousand protesters who faced aggressive police behavior that violated their civil and constitutional rights during the 2020 uprising that followed the murder of George Floyd. The settlement announced today is the largest amount paid to protesters in a class-action suit in U.S. history. Researchers with the National Lawyers Guild combed through thousands of social media posts and police body-camera and helicopter videos. They documented numerous cases of improper use of force by NYPD officers, who were filmed beating protesters with batons, unleashing pepper spray and aggressively using a tactic called kettling to trap and arrest protesters en masse. Today's settlement is separate from another case the city settled in March with hundreds of people who were kettled, beaten, detained and arrested by NYPD officers at a June 2020 protest in the Bronx.
Broadway Could Shut Down as IATSE Votes on Strike Covering Some Members
Jul 20, 2023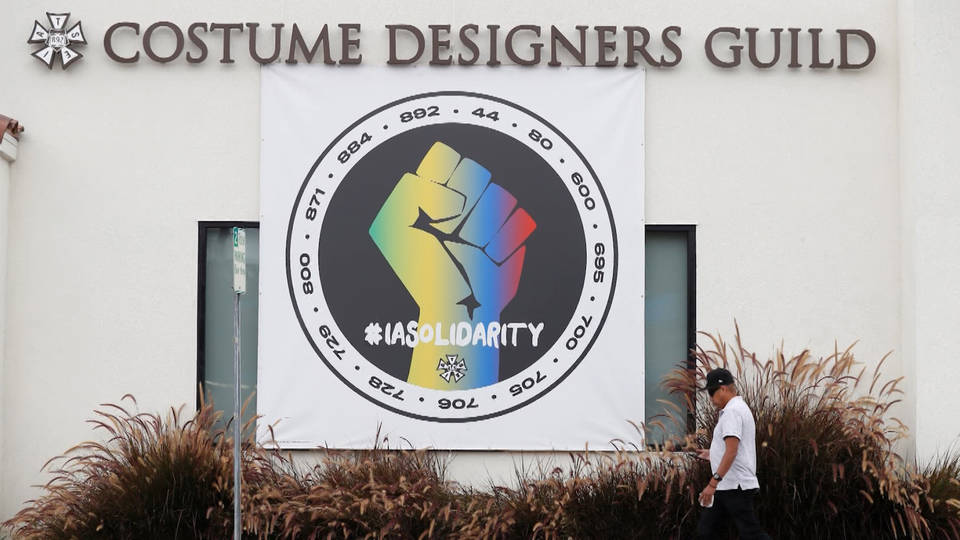 Image Credit: Reuters/Mario Anzuoni
In labor news, members of the International Alliance of Theatrical Stage Employees, or IATSE, are voting this week to authorize a strike that could see Broadway and touring shows halted by the end of the week. The strike would affect some 1,500 union members working as stagehands, hair and makeup artists, and wardrobe personnel. Contract negotiations have stalled as workers fight for better healthcare, wages, and housing for touring crews.
Hollywood Strikes Continue Amid Reports of Shady Retaliation Tactics 
Jul 20, 2023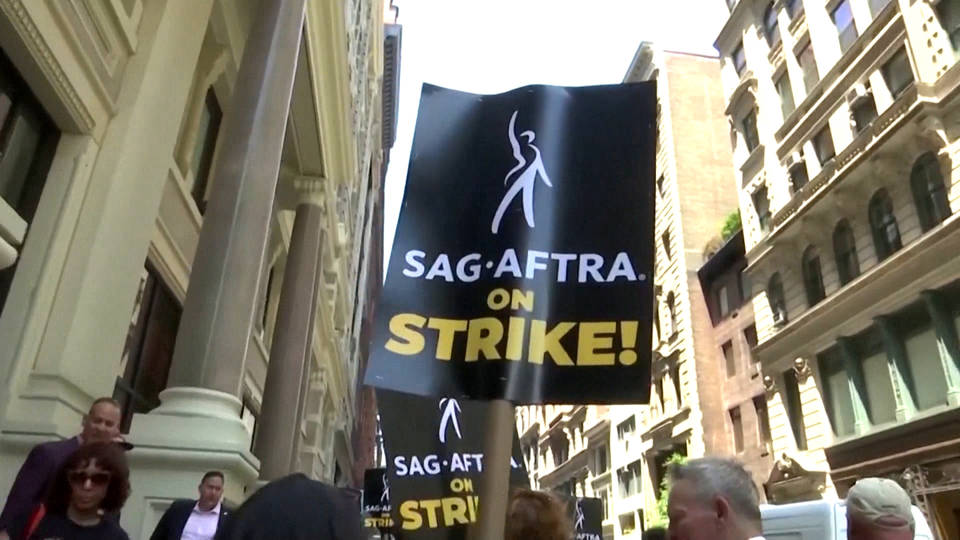 Hollywood remains effectively at a standstill as twin writer and actor strikes show no sign of ending. The WGA and SAG-AFTRA filed a complaint with the National Labor Relations Board this week against Comcast's NBCUniversal, which the unions say blocked a sidewalk picketing area, forcing strikers to walk on busy roads. Meanwhile, L.A. City Controller Kenneth Mejia said the city did not issue any trimming permits for the shade-providing trees outside Universal Studios, which were trimmed down where union members are picketing amid a persistent heat wave. 
Stanford President Resigns After Freshman Reporter Shines Light on Manipulated Data
Jul 20, 2023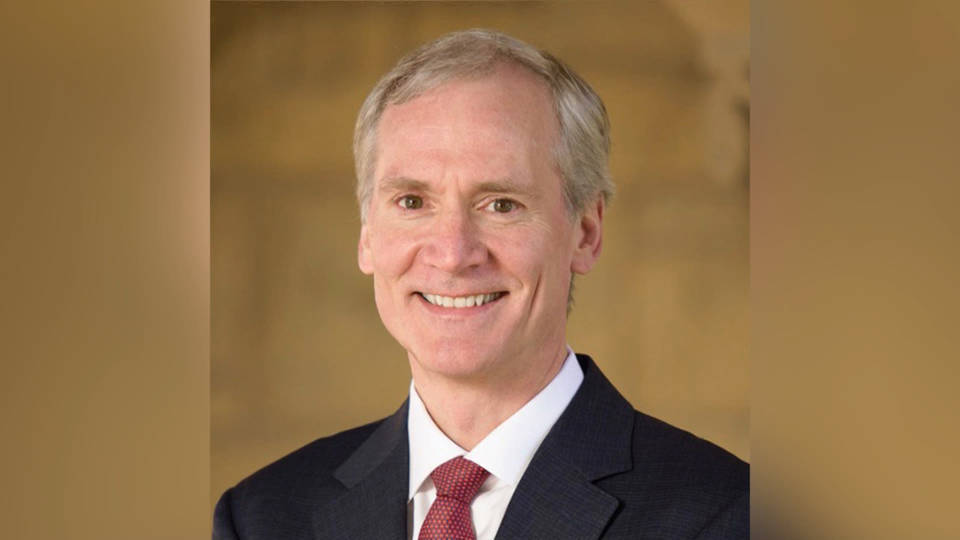 Image Credit: Stanford University
In Northern California, the president of Stanford University is resigning after a review of scientific research papers he authored or co-authored found they contained manipulated data. Marc Tessier-Lavigne, a renowned neuroscientist, will also retract or issue corrections on five papers. Tessier-Lavigne was previously an executive at the biotech company Genentech, where he published a 2009 study on Alzheimer's which the review found had "multiple problems." Tessier-Lavigne's downfall was prompted by investigative reports authored by 18-year-old freshman reporter Theo Baker, a writer for The Stanford Daily newspaper, who dug into rumors in the science world about the falsified data. He spoke to a local ABC News affiliate about the case Wednesday.
Theo Baker: "All told, there are about a dozen papers on which Tessier-Lavigne is a co-author, a named co-author, that seem to have manipulated imagery. For five of those, he was the principal author. And he has now agreed, as a result of this report, that also led to him stepping down, to retract or issue lengthy corrections to all of these very widely cited papers. And that's something that definitely wouldn't have happened had our reporting not brought this into the fore and Stanford decided to investigate itself."
Theo Baker became the first-ever college student to win a George Polk Award for his reporting on the case.