Trump Pleads Not Guilty to Charges He Plotted to Overturn 2020 Election
Aug 04, 2023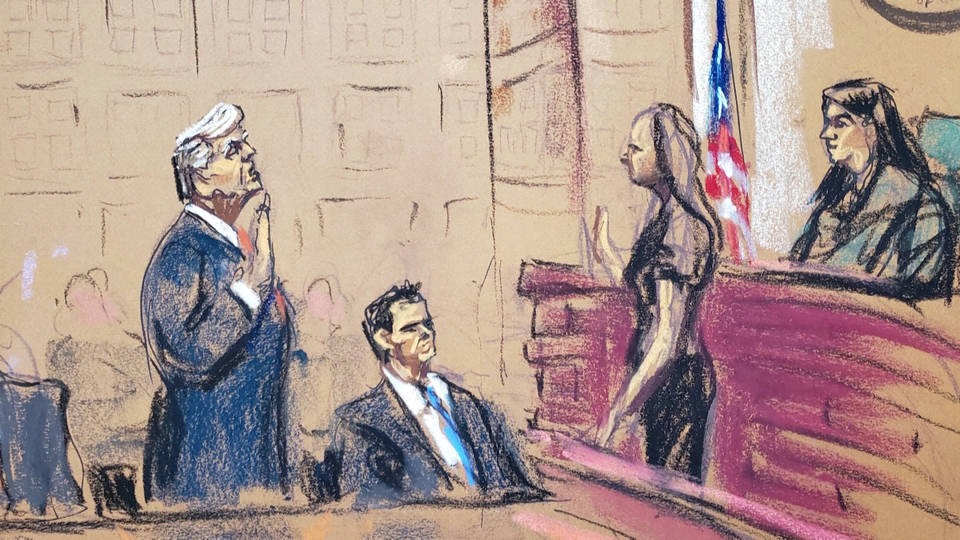 Image Credit: JANE ROSENBERG
Former President Donald Trump has pleaded not guilty to four felony charges over his efforts to overturn the 2020 presidential election. Trump entered the plea Thursday in the same federal district court in Washington, D.C., where more than a thousand of his supporters have faced criminal charges over the January 6, 2021, attack on the Capitol. Prosecutors led by special counsel Jack Smith requested a speedy trial, while Trump's legal team asked the magistrate judge for more time to review documents and evidence in the case. It's part of Trump's legal strategy to delay the criminal cases against him until after the 2024 election. Trump's first pretrial hearing is set for August 28. 
Third Trump Ally Charged over Alleged Plot to Tamper with Michigan Voting Machines
Aug 04, 2023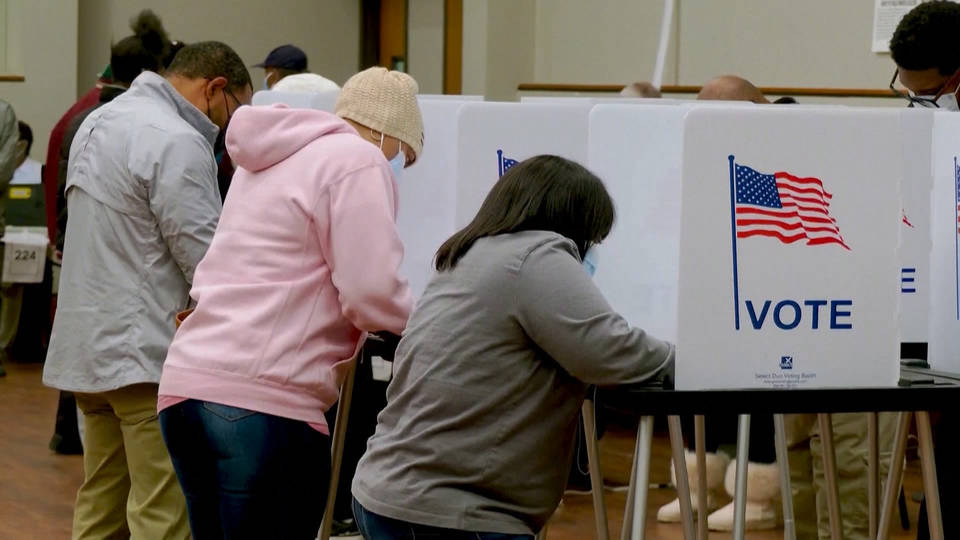 In Michigan, prosecutors have charged a third ally of President Trump over an alleged plot to access and tamper with voting machines in a bid to help overturn Joe Biden's 2020 election victory. Attorney Stefanie Lambert pleaded not guilty Thursday to four criminal charges, including "undue possession of a voting machine" and conspiracy. 
Amnesty Warns of "Rampant" War Crimes Against Civilians in Sudan
Aug 04, 2023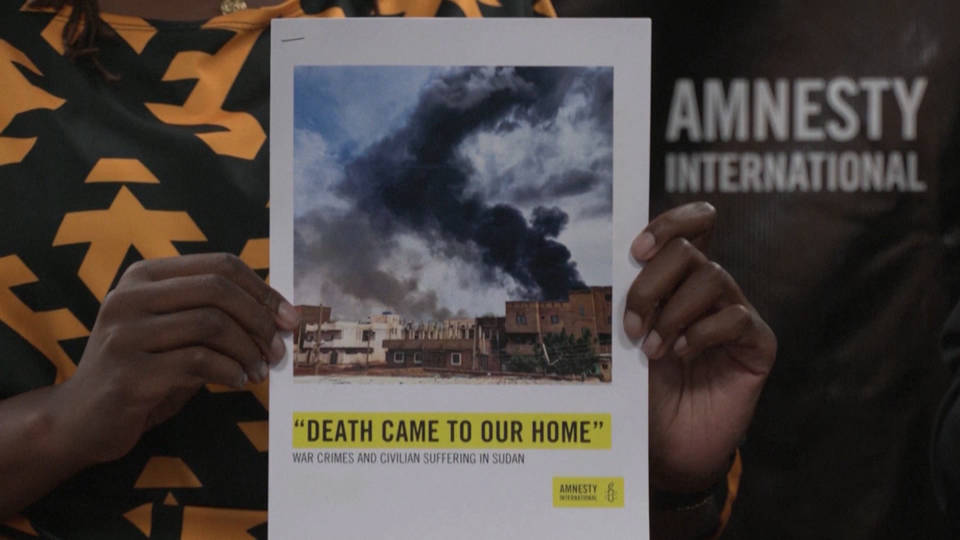 In Sudan, the United Nations warns violence between the army and the rival paramilitary Rapid Support Forces has displaced nearly 4 million people since fighting broke out in April. Nearly 1 million of those displaced have left Sudan to seek refuge in other countries. Of those who remain, more than 6 million — or around 13% of Sudan's population — are listed as one step away from famine. Doctors report 70% of Sudan's hospitals are not functioning. And on Thursday, Amnesty International warned extensive war crimes are being committed by all of Sudan's warring parties, with civilians killed in both deliberate and indiscriminate attacks, and women and girls subjected to sexual violence. This is Amnesty International's regional director for East Africa, Sarah Jackson.
Sarah Jackson: "The conflict in Sudan is not getting even nearly the kind of attention that the conflict in Ukraine has. The humanitarian response has not been to the same level, as well, and nor has been the willingness of countries to receive Sudanese who need to flee."
Ukraine Says Sea Drones Damaged Russian Warship in Black Sea
Aug 04, 2023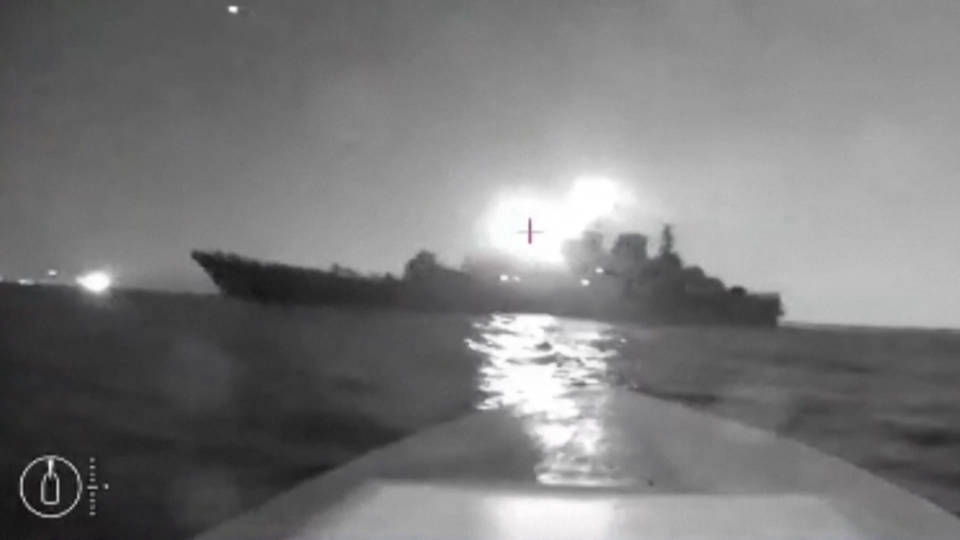 Ukraine's Navy says it has successfully used a pair of "sea drones" to strike a Russian warship in the Black Sea. Grainy video shared on social media by Ukrainian officials appears to show one of the uncrewed vessels rapidly approaching an amphibious Russian landing ship before the feed cuts out. Ukraine says about 100 Russian sailors were aboard the warship when it was struck by high explosives and that the ship was later seen listing to one side as it was towed back to port. Russia's Defense Ministry claims it thwarted the overnight attack.
Blinken Accuses Russia of Assaulting Global Food System with Attacks on Ukraine's Granaries
Aug 04, 2023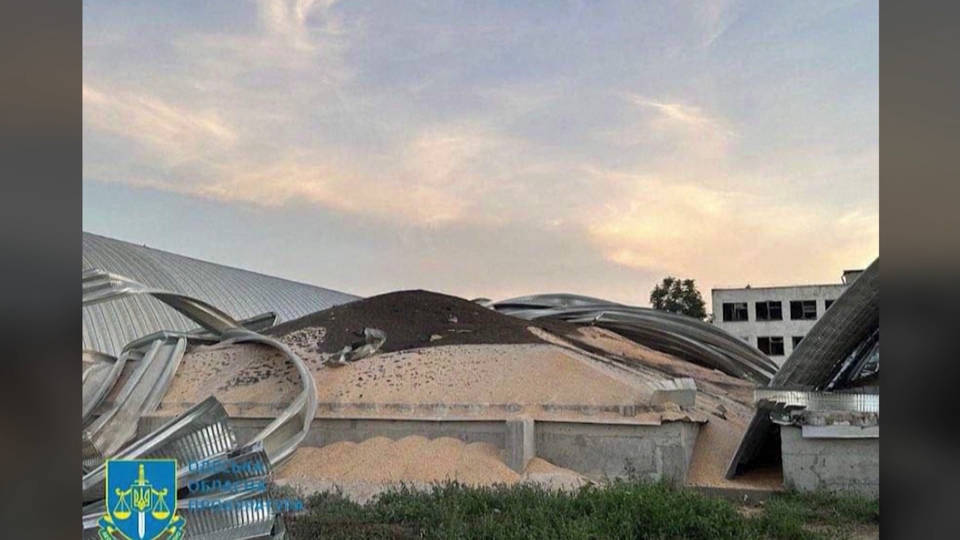 At the United Nations, U.S. Secretary of State Antony Blinken on Thursday accused Russia of assaulting the global food system, saying hunger must not be "weaponized." Blinken's remarks came after Russia stepped up attacks on Ukraine's agriculture and port facilities in the Black Sea, and on an inland port across the Danube River from Romania, where a Russian attack Wednesday destroyed nearly 40,000 tons of grain.
Secretary of State Antony Blinken: "What has Russia's response been to the world's distress and outrage? Bombing Ukrainian granaries, mining port entrances, threatening to attack any vessel in the Black Sea, no matter its flag, no matter its cargo."
Greenpeace Activists Cover U.K. Prime Minister's Home with Anti-Oil Message
Aug 04, 2023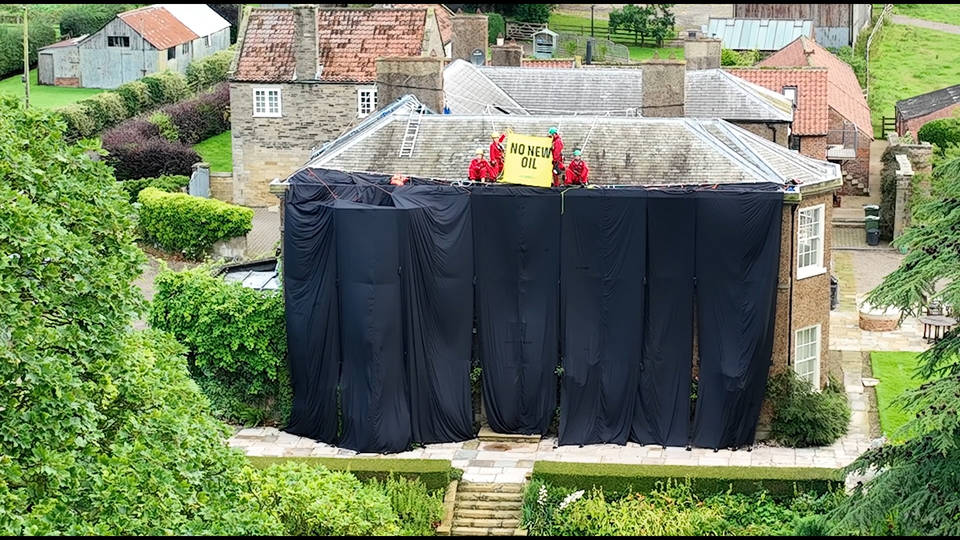 Image Credit: Greenpeace
In the United Kingdom, five Greenpeace activists were arrested Thursday after climbing on the roof of Prime Minister Rishi Sunak's mansion in northern England and draping his home in black fabric and displaying a banner reading "no new oil." The peaceful action comes in response to Sunak's approval of over 100 new licenses for oil and gas drilling in the North Sea to maximize domestic extraction of fossil fuels. This is Alex Wilson from Greenpeace speaking from Sunak's mansion's roof.
Alex Wilson: "We're all here because Rishi Sunak has opened the door for a new drilling frenzy in the North Sea while large parts of our world are literally on fire. This will be a disaster for the climate. It won't lower your energy bills. It's not going to boost our energy security. The only people that are going to profit anything from this at all are the big oil companies. So Rishi needs to pick a side: oil profits or our future on a habitable planet."
Tribunal Finds Mexico Guilty of Ecocide and Ethnocide over Mayan Rail Project
Aug 04, 2023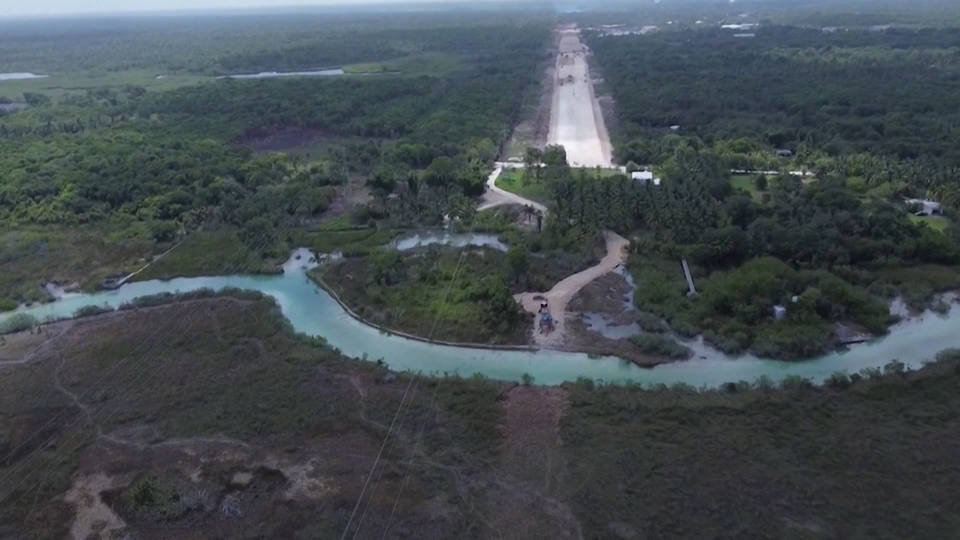 The International Rights of Nature Tribunal has found Mexico guilty of ecocide and ethnocide over the Mexican government's construction of a massive railway project running through the rainforest of the Yucatán Peninsula. The project, known as Tren Maya, has drawn grand opposition from local Indigenous Maya communities, environmentalists and archaeologists, who say the railway will cause irreparable harm to biodiversity, sacred Mayan sites and communities in the region. The rail project is spearheaded by the administration of President Andrés Manuel López Obrador, who claims it will benefit tourism and expand access to transportation to local communities living in remote regions of southern Mexico.
Appeals Court Allows Biden Administration to Continue Blocking Asylum Claims at U.S. Border
Aug 04, 2023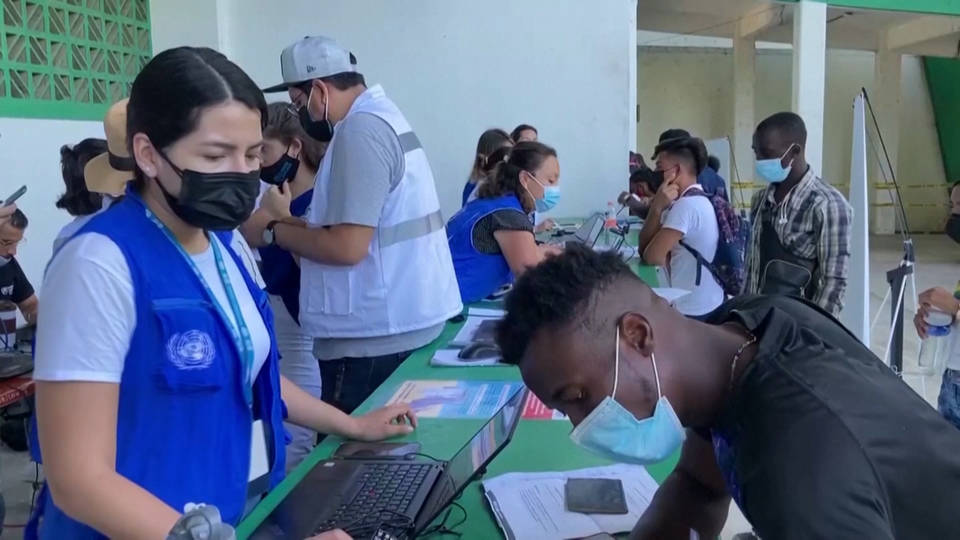 In immigration news, a federal appeals court is temporarily allowing the Biden administration to continue enforcing a measure that blocks migrants from seeking asylum at the southern border without first applying for protection in a country they passed through on their journey to the United States. A 9th Circuit Court of Appeals panel ruled 2 to 1 in favor of Biden's asylum ban, saying the policy should remain in place while a lawsuit brought by immigration and human rights groups is resolved in court. Last month, the measure was deemed illegal by a separate federal court in California.
Minnesota Trooper Kills Black Father Ricky Cobb II During Traffic Stop
Aug 04, 2023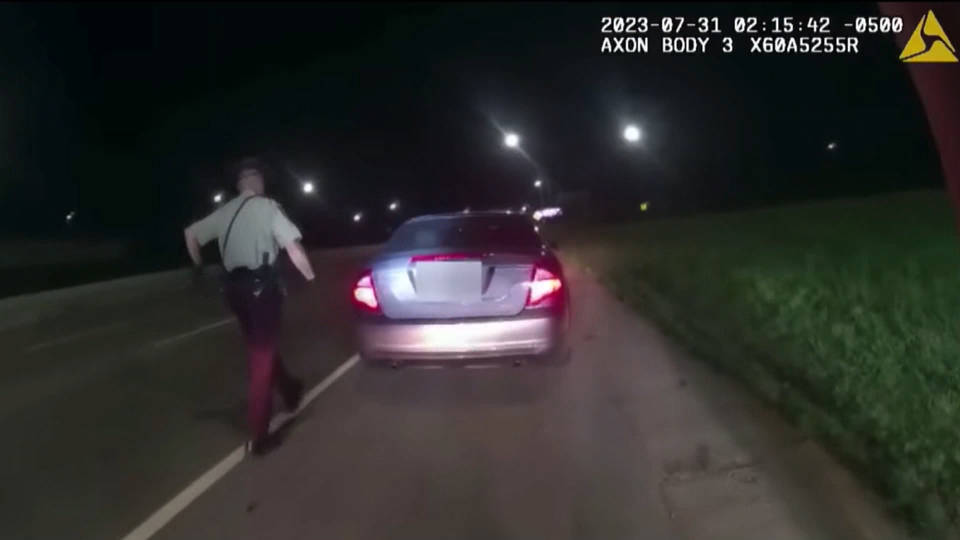 In Minnesota, family members of 33-year-old Ricky Cobb II are demanding justice after his killing by a state trooper during a traffic stop in Minneapolis Monday. Three troopers pulled over Cobb for allegedly having his taillights off. They refused to tell him why he should exit his vehicle, which he declined to do. As they tried to force him to exit, the car took off, and one officer fired a fatal shot into the vehicle. The troopers — Ryan Londregan, Brett Seide and Garrett Erickson — have been placed on administrative leave. Minnesota Governor Tim Walz said he assured Cobb's family a thorough investigation would be undertaken. Cobb was a father of five.
Mississippi Police Officers Plead Guilty to Civil Rights Violations in Torture of 2 Black Men
Aug 04, 2023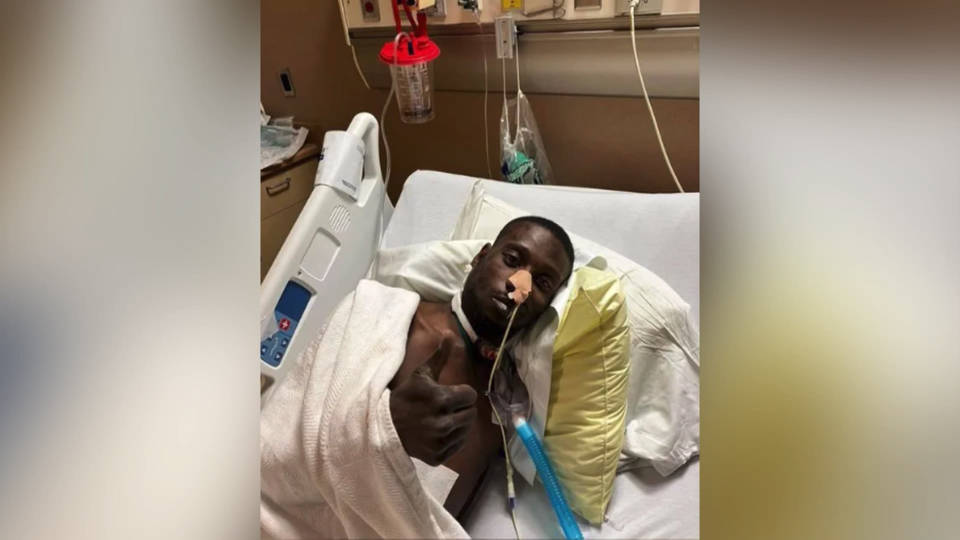 Image Credit: Black Lawyers For Justice
In Mississippi, six white former police officers who called themselves "the Goon Squad" have pleaded guilty to raiding a home and torturing two Black men earlier this year. The men were handcuffed, beaten, tasered and sexually abused as officers shouted racial slurs. One of the men, Michael Corey Jenkins, was shot through the mouth, with a bullet lacerating his tongue and breaking his jaw before exiting his neck. Malik Shabazz, a lawyer for the two survivors, said the guilty pleas were "historic for justice against rogue police torture and police brutality" and that all the defendants should expect to receive time behind bars when they are sentenced in November. Some of the guilty men could face life in prison.
Louisiana Ex-Trooper Acquitted for Beating Black Motorist During Traffic Stop 
Aug 04, 2023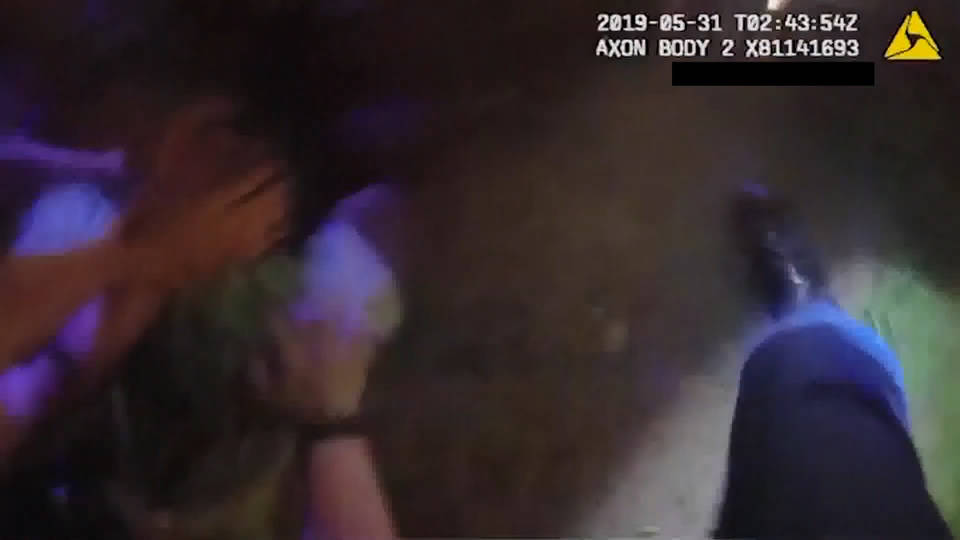 In Louisiana, an ex-trooper was acquitted of violating the civil rights of Black motorist Aaron Larry Bowman. Former trooper Jacob Brown struck Bowman at least 18 times as he was pinned to the ground and repeatedly said, "I'm not resisting." 
Ron DeSantis Increases Violent Rhetoric on Campaign Trail
Aug 04, 2023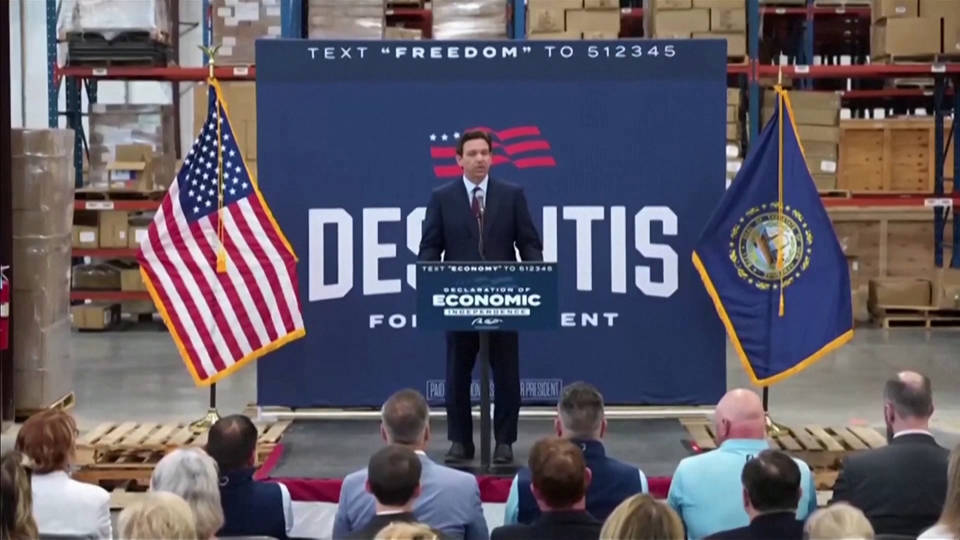 Florida Governor Ron DeSantis is drawing fire for his increasingly violent rhetoric on the campaign trail as he seeks the Republican Party's nomination for president. On Sunday, DeSantis told a crowd at a New Hampshire campaign event that members of Mexican drug cartels at the U.S.-Mexico border would be "shot stone cold dead." He also said this about members of the federal bureaucracy.
Gov. Ron DeSantis: "We're going to have all these deep state people. You know, we're going to start slitting throats on day one."
On Thursday, the union representing men's professional basketball players sounded the alarm over a $50,000 donation made by the Orlando Magic to a super PAC supporting DeSantis's campaign. The NBA Players Association said in a statement, "The Magic's donation does not represent player support for the recipient." The Orlando Magic is owned by the DeVos family, prominent Republicans whose ranks include Betsy DeVos, who served as education secretary under Donald Trump.
Texas A&M Reaches $1M Settlement with Black Professor Whose Tenure Offer Was Rescinded
Aug 04, 2023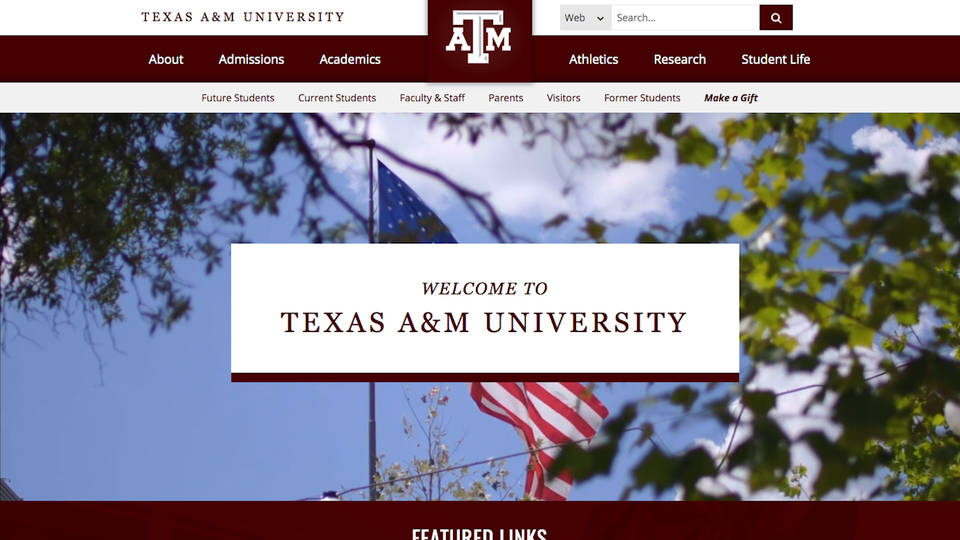 Texas A&M University has agreed to pay $1 million to settle a lawsuit brought by a Black journalism professor whose offer of a tenure-track position was rescinded after a conservative website highlighted her work on diversity, equity and inclusion. Kathleen McElroy says Texas A&M's offer of tenure was reduced to a five-year contract position amid conservative backlash, and later further reduced to a one-year appointment from which she could be terminated at any time. McElroy says throughout the process she felt judged because of her race and gender. In January, a new Texas law is set to take effect banning programs and training that promote diversity, equity and inclusion. Texas A&M President M. Katherine Banks resigned in the wake of the scandal, calling the negative press it generated "a distraction." This comes after another Texas A&M professor, opioid expert Joy Alonzo, was temporarily suspended after a student accused her of disparaging Texas Republican Lieutenant Governor Dan Patrick during a lecture. 
"They Could Not Beat People Power": Voters Reelect TN Dems Expelled by GOP for Gun Violence Protest
Aug 04, 2023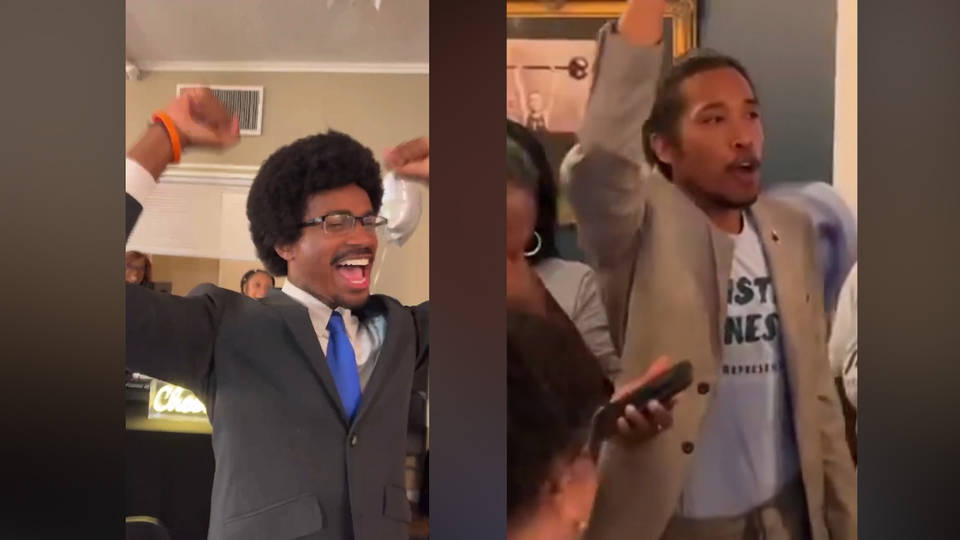 In Tennessee, two Black Democratic lawmakers who were expelled by a Republican supermajority from the state House of Representatives have won reelection. Justin Pearson of Memphis and Justin Jones of Nashville were expelled in April for leading peaceful protests against gun violence inside the Tennessee General Assembly as thousands rallied to demand gun control in the wake of the Covenant elementary school shooting in Nashville. Both lawmakers were quickly reappointed to their former seats ahead of Thursday's special elections, when they were permanently reelected. This is state Representative Justin Jones speaking after his victory.
Rep. Justin Jones: "Today's election is a reminder that their attacks on democracy will not happen unchallenged. The people of District 52 have sent an overwhelming message, a mandate, to my Republican colleagues, that we're going to stand up and fight back, and that we're going to build a multiracial, multigenerational movement to transform this state and move our state forward, to fight for a state where we protect kids and not guns, to fight for a state where we protect each other, our humanity and our dignity. And so, we've treated this election seriously because we knew that they spent so much money trying to buy this election. But they could not beat people power."
Supporters: "Yes!"
Click here to see all our interviews with Justin Jones.