IAEA Calls for Safety Zone Around Zaporizhzhia Nuclear Plant in Ukraine
SEP 07, 2022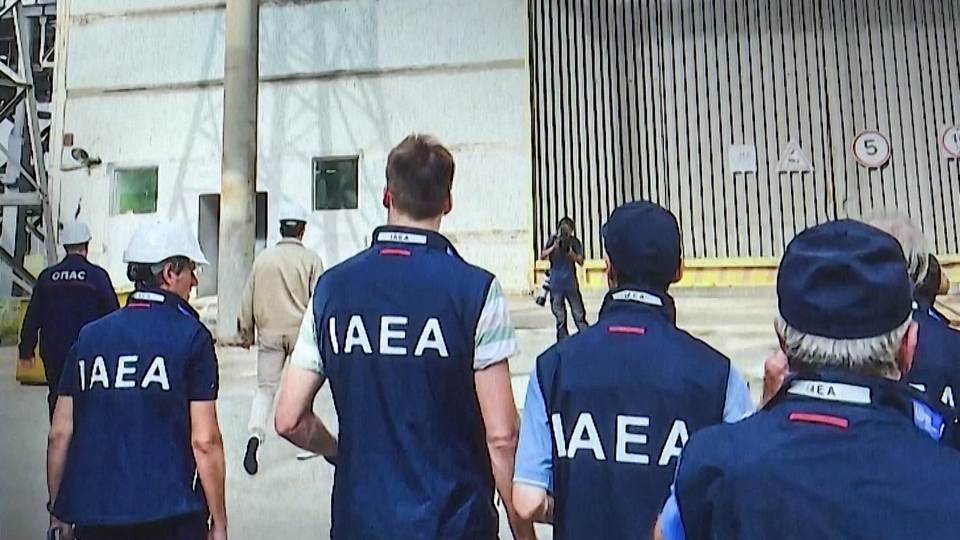 The International Atomic Energy Agency is calling for a safety and security protection zone to be immediately set up around the Russian-held Zaporizhzhia nuclear power plant in Ukraine in order to avoid a nuclear disaster at Europe's largest nuclear power plant. The IAEA issued a report Tuesday on the dire conditions at the plant, after investigators visited the site last week. Russia and Ukraine have accused each other of attacking the plant, which has been controlled by Russia since March. IAEA Director General Rafael Grossi spoke on Tuesday.
Rafael Grossi: "The physical attack, wittingly or unwittingly, the hits that this facility has received and that I could personally see and assess, together with my experts, is simply unacceptable. We are playing with fire, and something very, very catastrophic could take place."
Report: FBI Found Docs on Foreign Nation's Nuclear Capabilities During Mar-a-Lago Search
SEP 07, 2022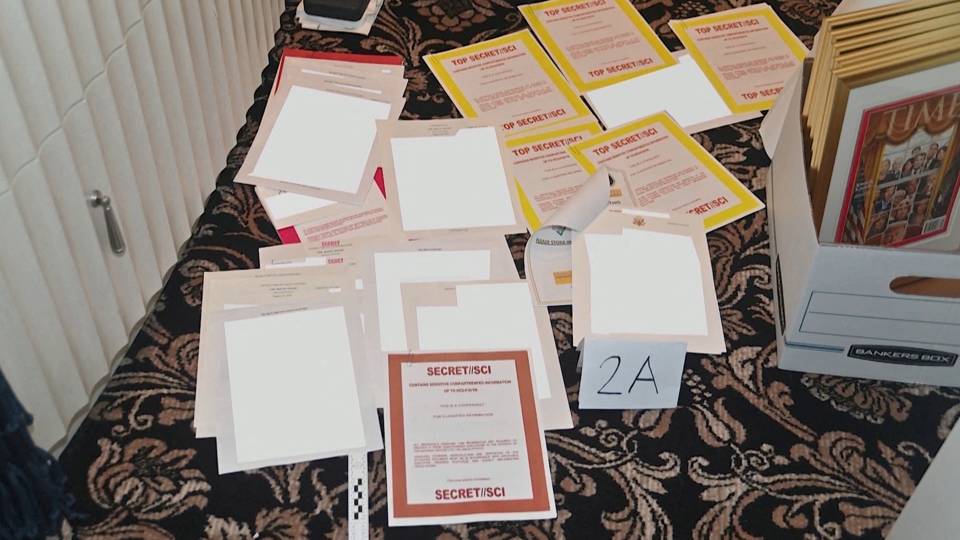 The Washington Post is reporting a highly classified document detailing a foreign government's military defenses, including its nuclear capabilities, was found by the FBI during its search of Donald Trump's Mar-a-Lago property. The Post reports some of the documents uncovered were so sensitive that even many senior national security officials would not normally have access to them. The FBI has also revealed it found 48 empty folders marked "Classified" during its search.
New Mexico Judge Removes County Commissioner from Office over Role in Jan. 6
SEP 07, 2022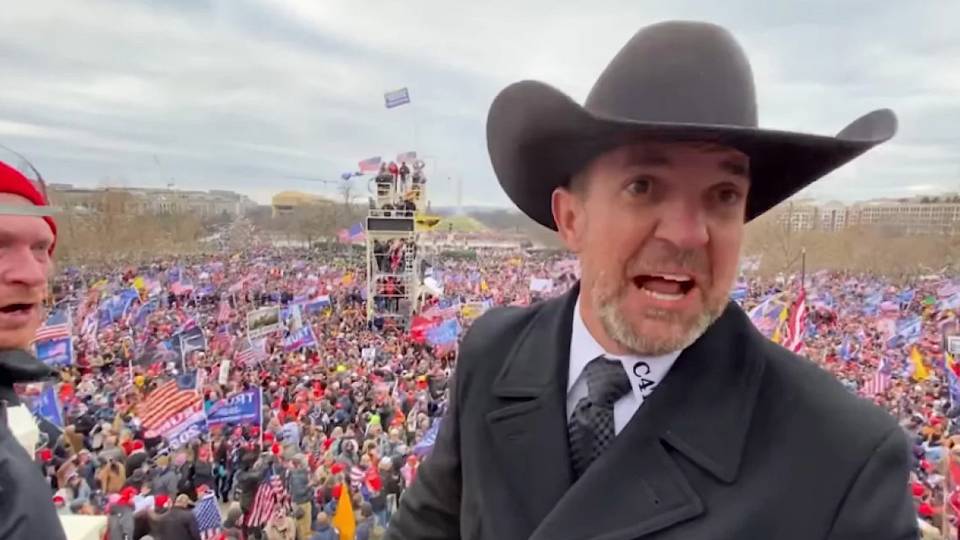 A state judge in New Mexico has removed a county commissioner from power for taking part in the January 6 attack at the U.S. Capitol. The judge ruled that Otero County Commissioner Couy Griffin had violated the 14th Amendment by taking part in what the judge ruled to be an insurrection against the U.S. government. The judge also barred Griffin from holding any future state or federal position. Griffin, who founded the group Cowboys for Trump, is the first insurrectionist to face such a penalty.
Surveillance Video Shows "Fake Elector" & Trump Operatives Entering Elections Office in Georgia
SEP 07, 2022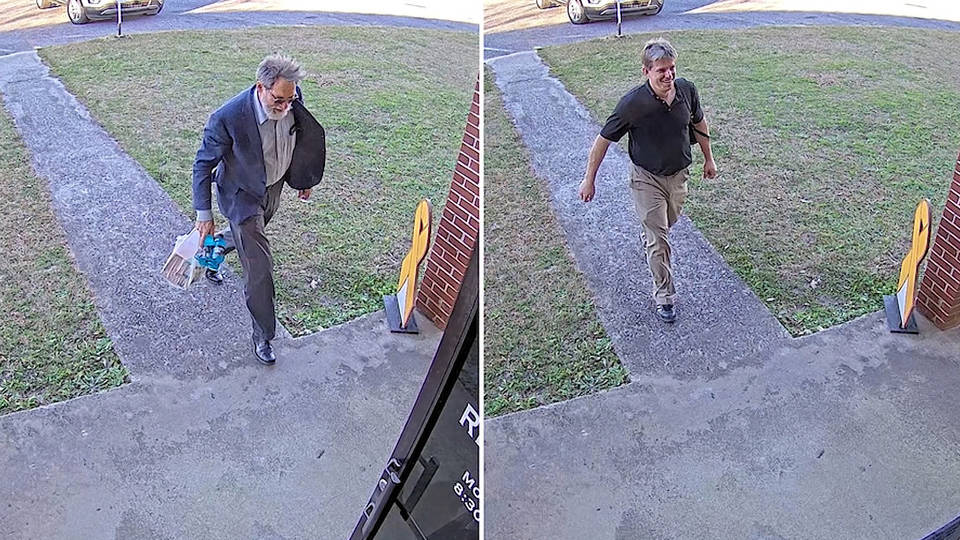 Image Credit: The Washington Post
NBC News has obtained surveillance video showing a Republican official in Coffee County, Georgia, escorting operatives tied to Donald Trump into an elections office on January 7, 2021, the same day that a data breach occurred at the site. The local official seen in the video is Cathy Latham, who was one of the fake electors in Georgia who claimed Trump had won the state. Latham is seen escorting consultants who were working with Trump attorney Sidney Powell. A day after the visit, one of the men seen in the video wrote to Powell saying, "Sidney, everything went smoothly yesterday with the Coffee County collection." A separate surveillance video shows Doug Logan, the CEO of the company Cyber Ninjas, also visited the elections office along with another security consultant named Jeffrey Lenberg. Both men are under investigation for a breach of voting machines in Michigan.
Report: Bannon to Surrender on New York State over Charges in We Build the Wall Fraud
SEP 07, 2022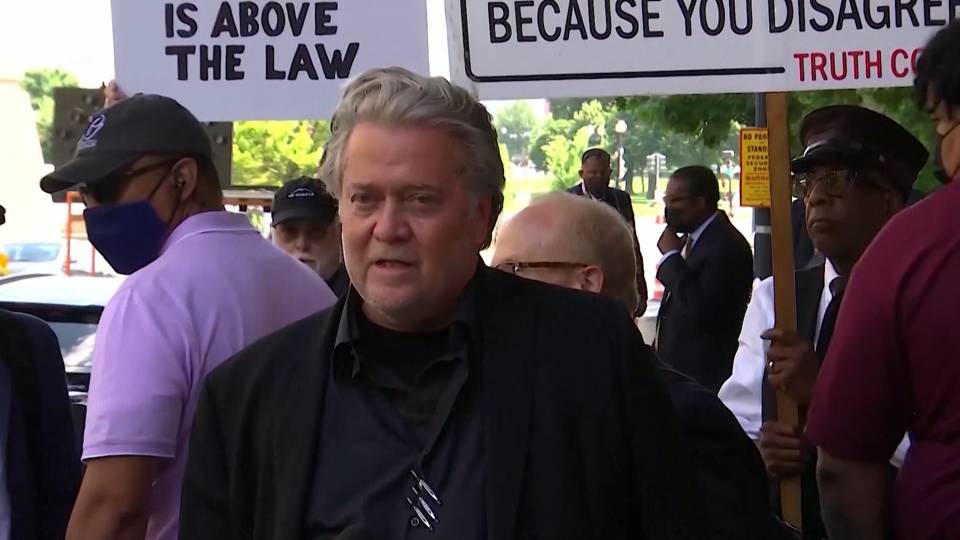 Former Trump adviser Steve Bannon is expected to surrender Thursday in New York, where he faces state charges for defrauding donors to an anti-immigrant nonprofit called We Build the Wall. He is accused of personally pocketing donations that were given to privately fund sections of a barrier wall to be built along the U.S.-Mexico border. Bannon was first charged by federal prosecutors in 2020, but then he received a pardon from Donald Trump.
Maura Healey to Face Geoff Diehl in Massachusetts Gubernatorial Race in November
SEP 07, 2022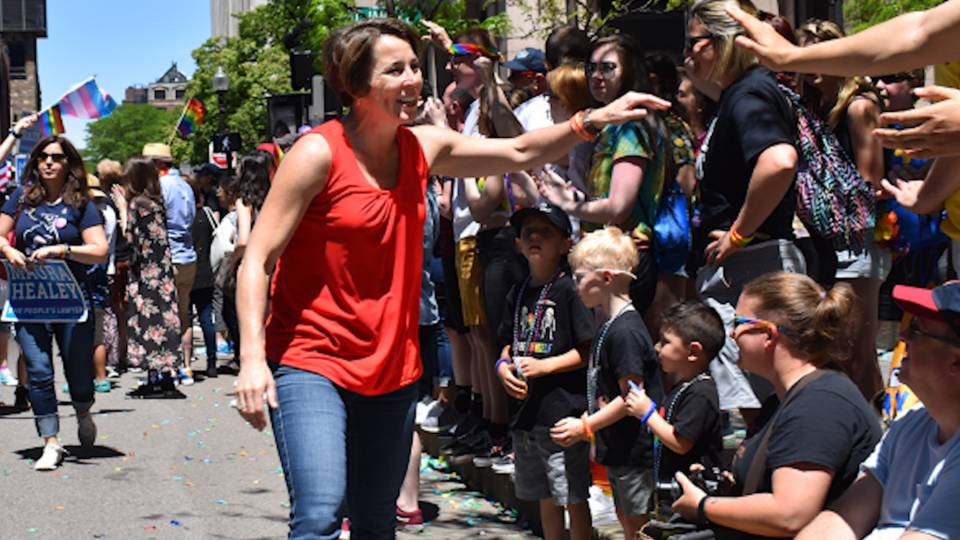 Image Credit: maurahealey.com
In Massachusetts, the state's Attorney General Maura Healey won the Democratic nomination for governor on Tuesday. If she wins in November, she would become the first woman elected governor in Massachusetts. Healey also becomes the second open lesbian to win a gubernatorial primary this year, joining Democrat Tina Kotek in Oregon. The Advocate reports the two could make history in November as the first out lesbians to be elected governors in the United States. In Massachusetts, Maura Healey will face off against the Trump-endorsed Geoff Diehl, who won the Republican gubernatorial race on Tuesday.
Water Crisis: EPA Head to Visit Jackson as Mississippi Gov. Pushes Privatizing City's Water
SEP 07, 2022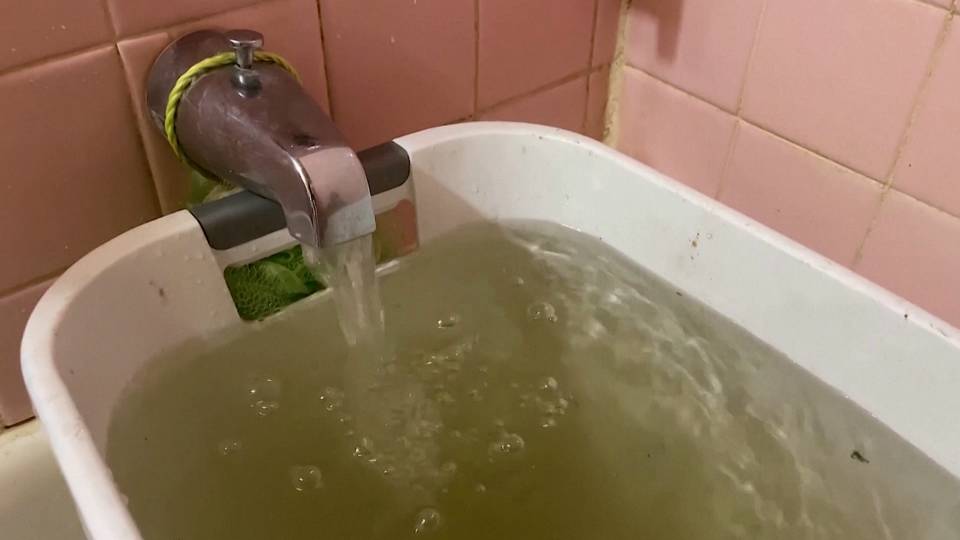 Michael Regan, the head of the Environmental Protection Agency, is heading to Jackson, Mississippi, today, where a massive water crisis has left 150,000 without drinking water. While water pressure has been restored in the city, an order to boil water to make it safe to drink remains in place. This comes as Mississippi's Republican Governor Tate Reeves is floating the idea of privatizing Jackson's water — a move opposed by many. Civil rights attorney Sherrilyn Ifill tweeted, "Beware privatization." Ifill is the former head of the NAACP Legal Defense and Educational Fund, which has warned water privatization can jeopardize "the human right to affordable, clean water."
California Heat Wave Continues Sparking Fires & Record Energy Usage
SEP 07, 2022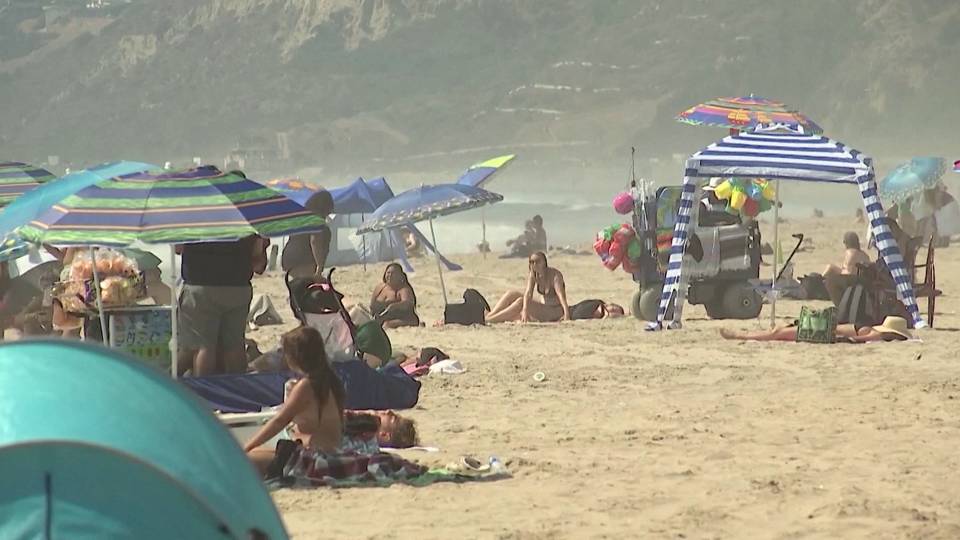 Temperatures in Sacramento, California, reached 116 degrees Tuesday, making it the hottest day ever recorded in California's capital, as a record-breaking heat wave continues to scorch California. Some cities have broken previous daily heat records by 10 degrees. Officials urged residents Tuesday to cut back on their energy use to reduce the risk of power outages during the heat wave as energy use soared to new highs. Four thousand firefighters in California are now battling 14 large fires across the state. At least four people have died in fires since this weekend.
Forest Guardian Murdered in Brazil
SEP 07, 2022
In news from Brazil, an Indigenous activist with the group Forest Guardians was shot dead Saturday in the northeast of Brazil. The Guardian reports Janildo Oliveira Guajajara is the sixth member of the group to be murdered since 2016. The group was formed to help protect the Brazilian rainforest.
Study: 10.5 Million Children Lost Parent or Caretaker Globally from COVID
SEP 07, 2022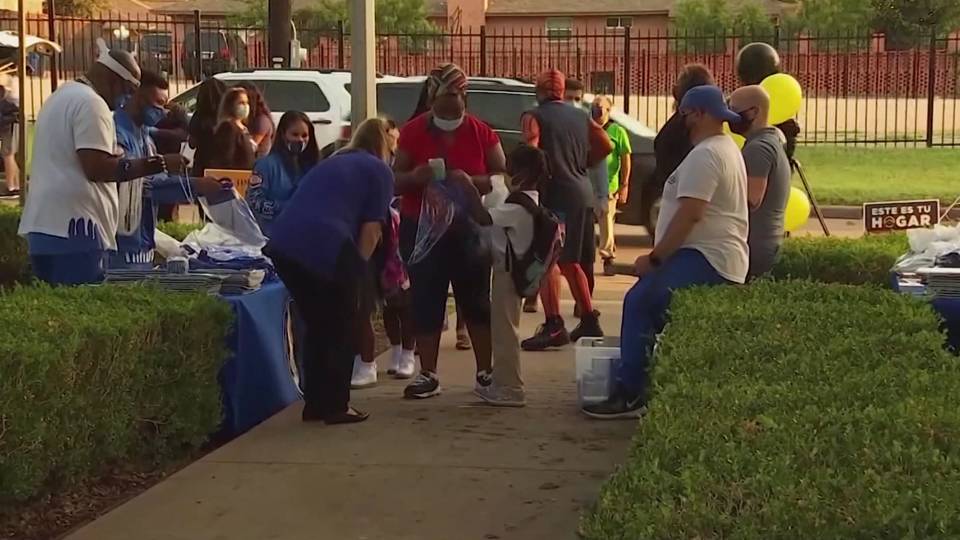 In health news, new research shows more than 10.5 million children have lost a parent or primary caretaker due to the COVID-19 pandemic. A study published Tuesday found the hardest-hit areas were Southeast Asia and Africa. Here in the United States, it is estimated 250,000 children lost one or both parents. The study appears in the journal JAMA Pediatrics.
Russian Court Revokes License of Novaya Gazeta Newspaper
SEP 07, 2022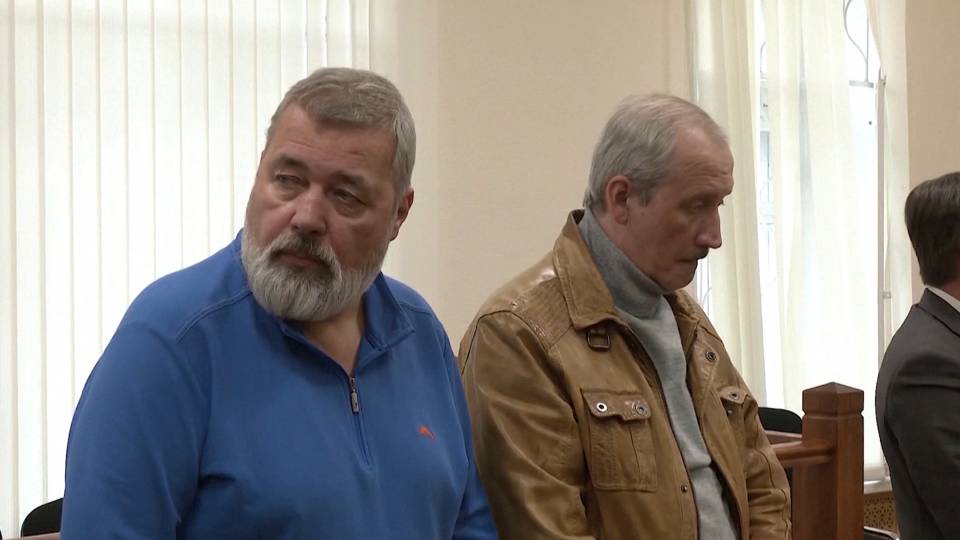 In media news, a Russian court has revoked the license of the independent newspaper Novaya Gazeta, which is edited by the Nobel Peace Prize winner Dmitry Muratov. The move effectively bans the newspaper from operating. Muratov spoke out against the ruling on Tuesday.
Dmitry Muratov: "The decision is a political hit job that has no legal basis whatsoever. We were in court for allegedly not handing over some documents 20 years ago, when, in reality, it is absolutely obvious to everyone what's behind this."
Putin & Xi to Meet Next Week in Uzbekistan
SEP 07, 2022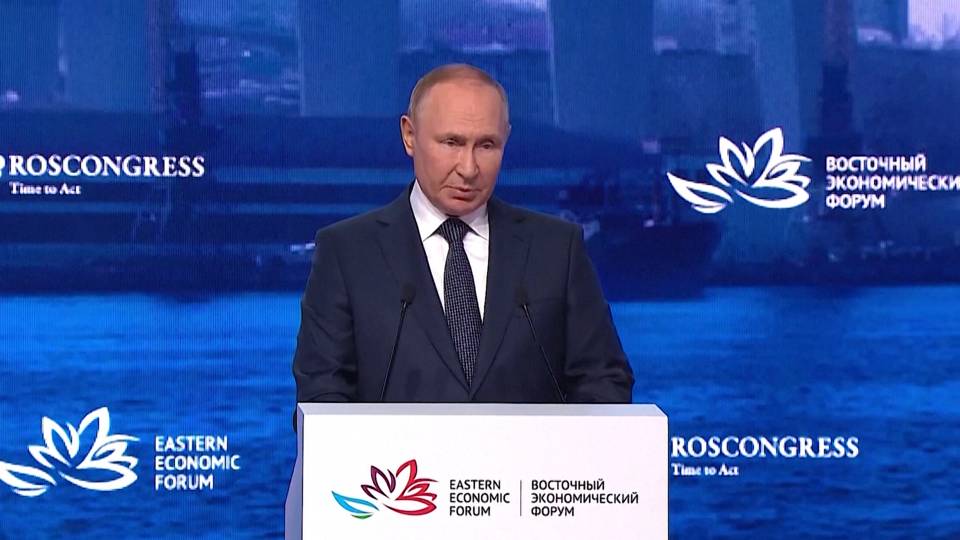 Russian President Vladimir Putin will reportedly meet with Chinese President Xi Jinping in Uzbekistan next week on what would be Xi's first foreign trip in two-and-a-half years. The two leaders will meet at a summit organized by the Shanghai Cooperation Organization.
74 Dead, 26 Missing After Earthquake in China
SEP 07, 2022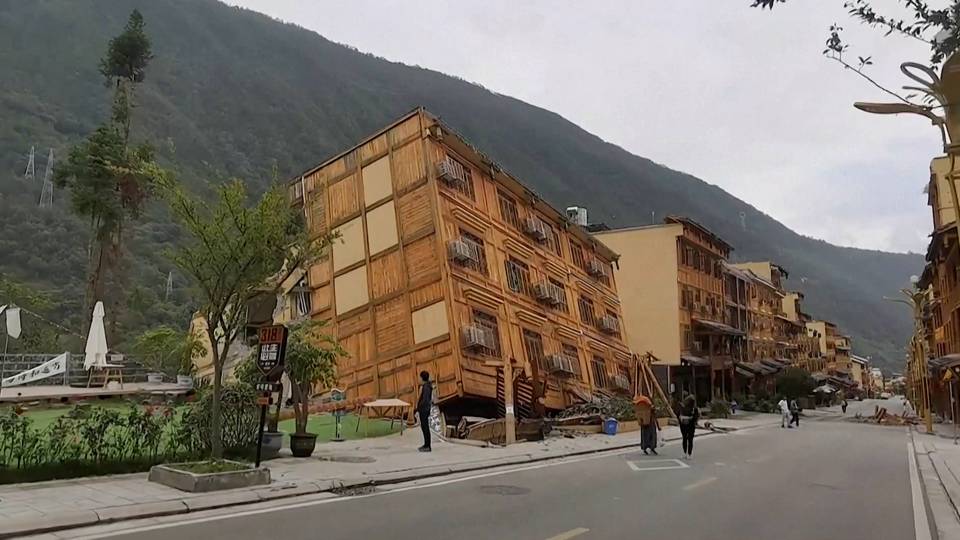 In news from China, at least 74 people have died in an earthquake in Sichuan province. Twenty-six people are reported missing.
Uvalde Students Return to Classes for First Time Since Mass Shooting
SEP 07, 2022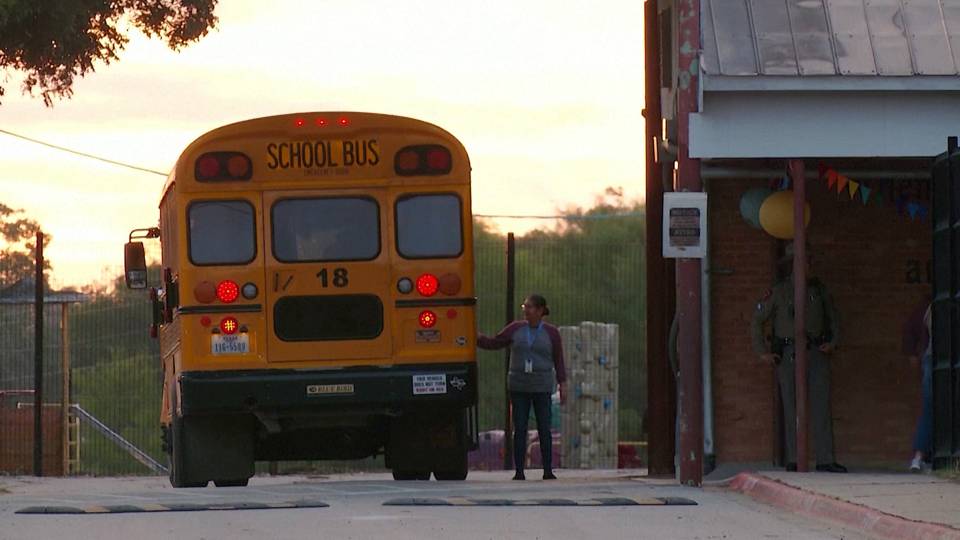 In Uvalde, Texas, students returned to classes Tuesday for the first time since the May 24 mass school shooting which left 19 fourth graders and two teachers dead. No classes are being held at the site of the shooting, Robb Elementary School, which is slated to be demolished. On Tuesday, Texas state Senator Roland Gutierrez visited Uvalde as students returned to classes.
Sen. Roland Gutierrez: "Families are upset. They're frustrated, rightfully so. There are still kids that go to trauma therapy every day. There were kids in Robb that were in adjacent classrooms that were stuck in those classrooms. They're never going to be the same again. The people of Texas need to understand that, that these families are never going to be the same again. And if we don't do something, this could happen in your community."
This comes as the Austin American-Statesman is reporting five officers with the Texas Department of Public Safety are now under investigation for their role in the response to the Uvalde school shooting. Two of the five have already been suspended with pay pending the investigation, which is being carried out by the Texas inspector general.
Juul to Pay $438 Million in Tentative Settlement over Youth Marketing
SEP 07, 2022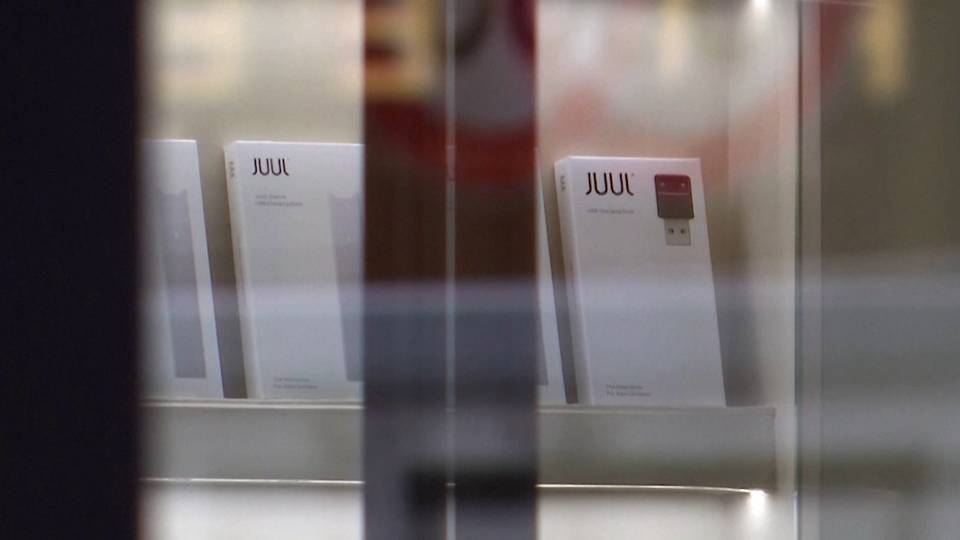 The electronic cigarette maker Juul has reached a tentative agreement to pay nearly $440 million to settle a probe by 33 states into the company's marketing practices targeting underage buyers. The company has been widely blamed for the surge in teenage vaping.
Seattle Teachers Vote to Strike, Forcing Cancellation of First Day of School
SEP 07, 2022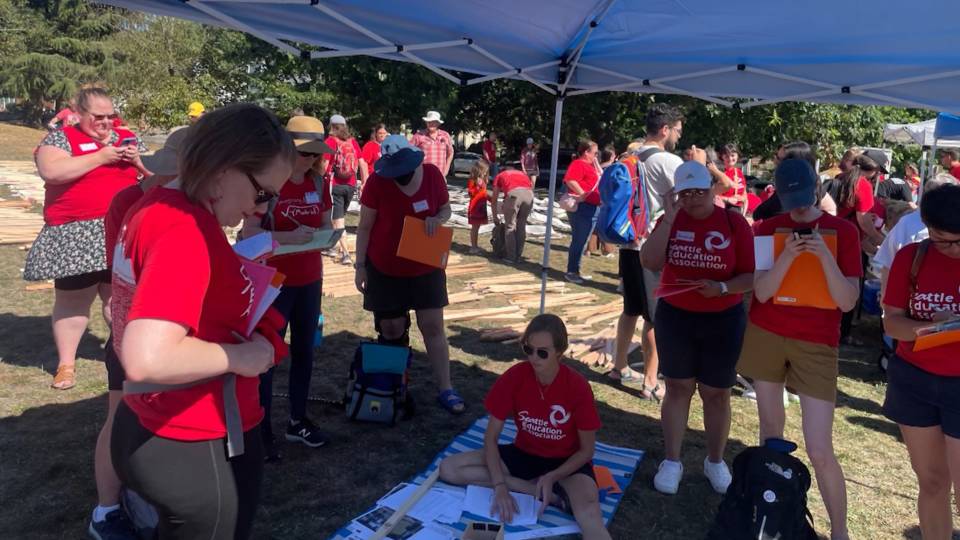 Image Credit: Twitter: @SeattleEdAssoc
In labor news, teachers in Seattle have voted to authorize a strike beginning today, forcing the city to cancel the first day of school. The Seattle Education Association says 95% of teachers supported the strike in a recent vote. Key demands by teachers include better support for special education and multilingual programs and smaller class sizes.
U.S. Women's Soccer Team Signs Historic Equal Pay Agreement
SEP 07, 2022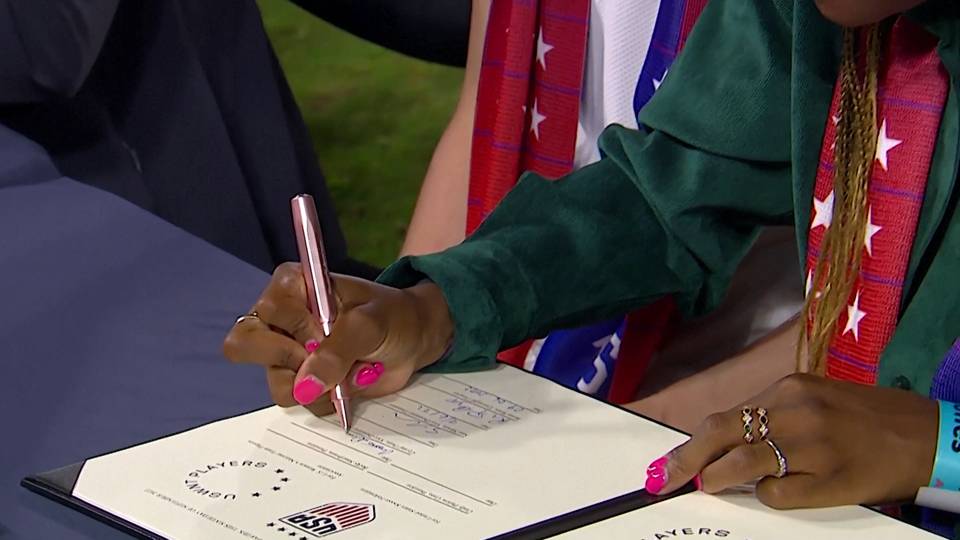 Image Credit: U.S. Soccer/Veritone
Members of the U.S. women's soccer team have signed a historic collective bargaining agreement with U.S. Soccer guaranteeing equal pay for the men and women teams. The agreement comes six years after players on the U.S. women's national soccer team filed a complaint with the Equal Employment Opportunity Commission. In 2019, players filed a federal lawsuit over unfair pay practices. Women's soccer superstar Megan Rapinoe praised the new agreement.
Megan Rapinoe: "I mean, it's so good. It's just like such a proud moment for all of us, thinking back to all of the players that have come through, just the work that was done, specifically on the CBA, but really before that, to lay the groundwork, and just knowing how much we put into it, you know, how much effort we put into it, and just that the same never-say-die attitude we had on the field, that's the same vibe we brought to this. So it's a super proud moment. I'm really excited for everyone and really excited to see where this pushes the game on."