Thank you, Amy for the delicious headlines for today, Thursday, September 8, 2022
Ukraine Considers Closing Zaporizhzhia Nuclear Power Plant Amid Heavy Fighting
SEP 08, 2022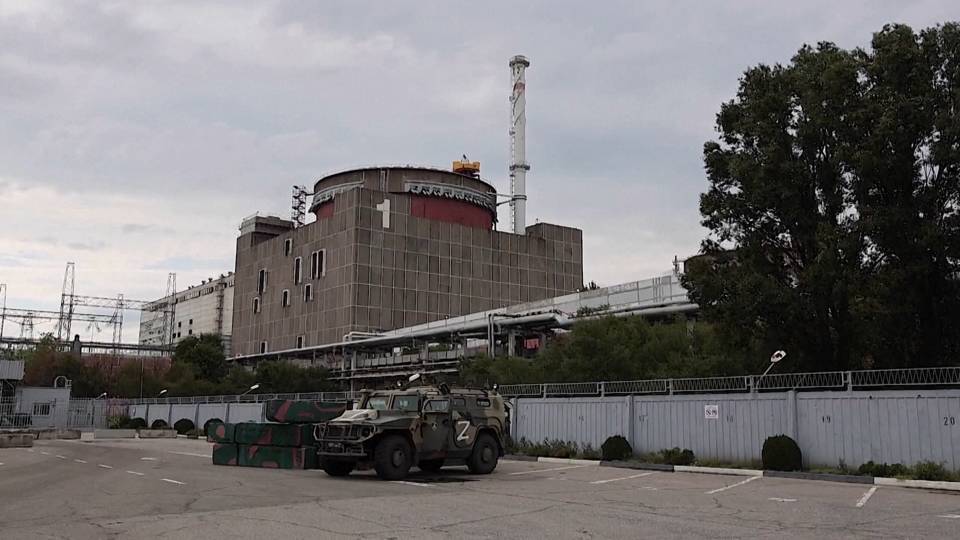 In Ukraine, there are fresh reports of heavy fighting around the Russian-occupied Zaporizhzhia nuclear power station, where local residents have been urged to evacuate. Earlier today, Ukraine's top nuclear inspector said the deteriorating security situation may force officials to close the plant in order to help prevent a nuclear disaster.
In Kyiv, Ukrainian President Volodymyr Zelensky said Wednesday a counteroffensive in the east has succeeded in pushing back Russian forces from around the besieged city of Kharkiv.
TOPICS:
Russia Accused of Forcibly Relocating Up to 1.6 Million Ukrainians
SEP 08, 2022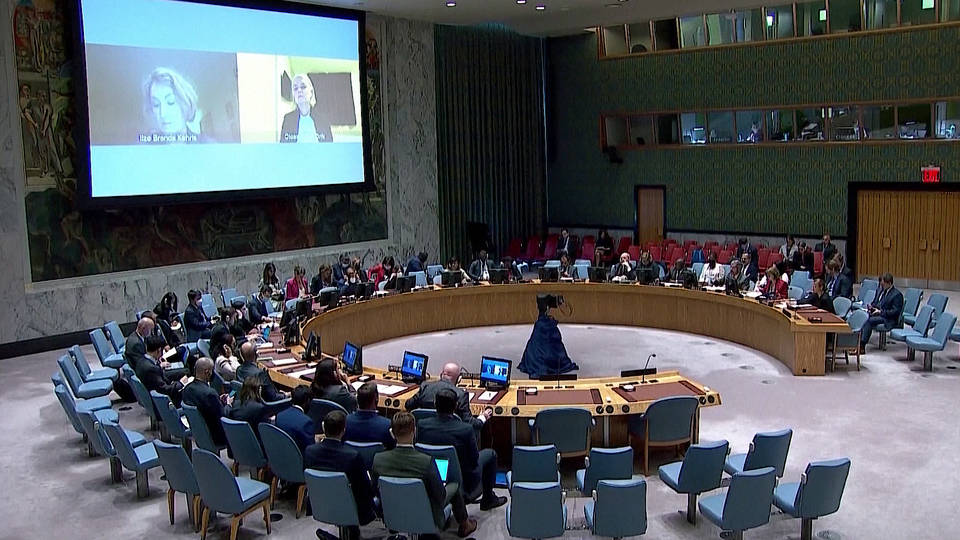 At the United Nations, the U.S. and its allies accused Moscow of forcibly moving up to 1.6 million Ukrainians to Russia. Speaking to the Security Council on Wednesday, Assistant Secretary-General for Human Rights Ilze Brands Kehris said some Ukrainians have faced arbitrary detention, forcible deportation to Russia, torture and enforced disappearance. She also cited credible allegations of forced transfers of unaccompanied children to Russian-occupied territory in Ukraine — or to the Russian Federation itself.
Ilze Brands Kehris: "We are concerned that the Russian authorities have adopted a simplified procedure to grant Russian citizenship to children without parental care and that these children would be eligible for adoption by Russian families. Under Article 50 of the Fourth Geneva Convention, the Russian Federation is prohibited from changing these children's personal status, including nationality."
TOPICS:
Secretary of State Blinken Visits Kyiv, Pledges Billions in New U.S. Aid to Ukraine
SEP 08, 2022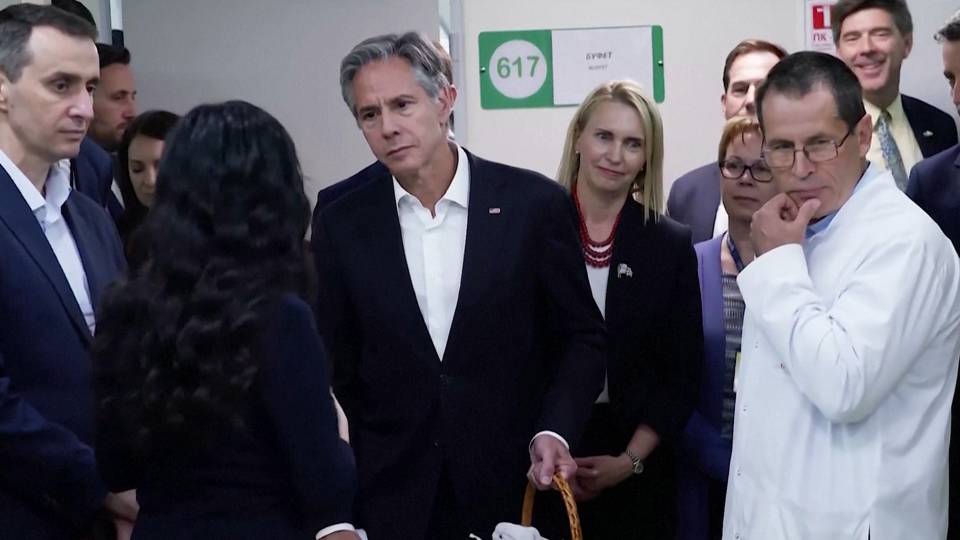 U.S. Secretary of State Antony Blinken has arrived in Kyiv for meetings with U.S. Embassy staff. The State Department says Blinken will announce $2 billion in new military financing to Ukraine and 18 other countries the U.S. says are at risk of Russian aggression. That's separate from a $675 million military package Blinken announced earlier today — part of an unprecedented $40 billion U.S. aid package for Ukraine passed by Congress in May.
Meanwhile, Belarus has launched war games along its border with Poland. Belarus is a major ally of Russia, and its territory has been used by Russian forces throughout the war in Ukraine.
TOPICS:
U.S. Tests Nuclear-Capable Intercontinental Ballistic Missile
SEP 08, 2022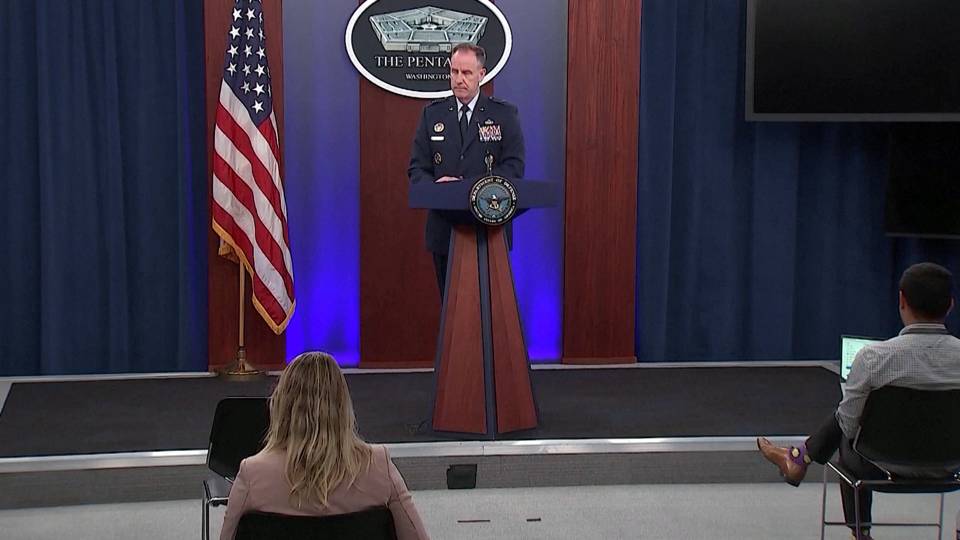 The United States military has tested an intercontinental ballistic missile capable of delivering multiple nuclear warheads anywhere on Earth. The Air Force says it successfully fired a Minuteman III missile early Wednesday morning from Vandenberg Space Force Base in California. A Pentagon spokesperson said U.S. officials had notified Russia about the test in advance, in accordance with treaty obligations.
Brig. Gen. Pat Ryder: "The purpose of the ICBM test launch program is to demonstrate the readiness of U.S. nuclear forces and provide confidence in the security and effectiveness of the nation's nuclear deterrent."
TOPICS:
Judge Strikes Down Mandated Coverage of HIVPrevention Drug, Citing "Religious Freedom"
SEP 08, 2022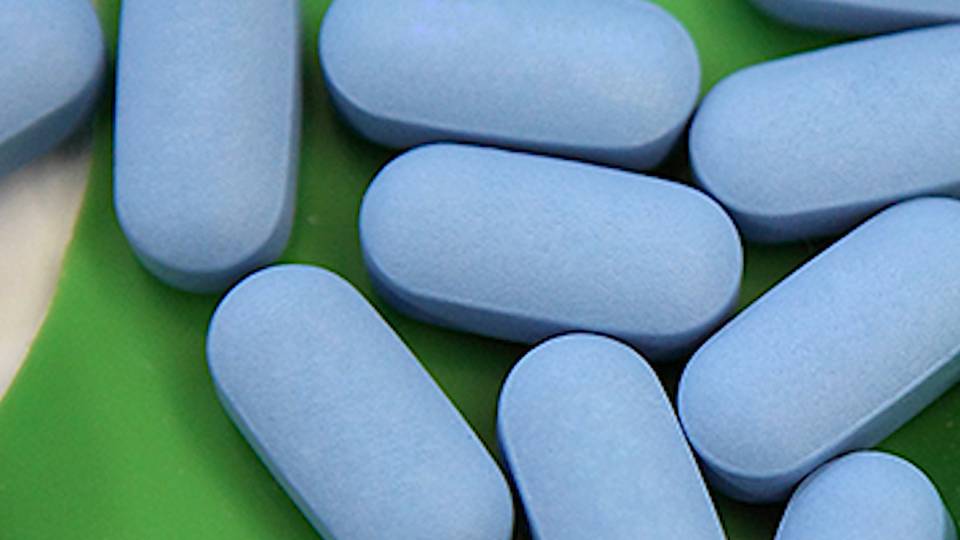 In Texas, a federal judge has ruled in favor of a group of Christians who sued to overturn a federal requirement that employer-based health insurance plans cover the cost of drugs that prevent the spread of HIV. U.S. District Judge Reed O'Connor ruled Wednesday that the Affordable Care Act's requirement that health insurers cover pre-exposure prophylaxis, or PrEP, violated the "religious freedom" of Christian-owned businesses. The plaintiffs argued the requirement forces them to provide coverage for drugs that "facilitate and encourage homosexual behavior, prostitution, sexual promiscuity, and intravenous drug use." Clinical studies show PrEP reduces the risk of getting HIV from sex by about 99%. Judge O'Connor is a far-right George W. Bush appointee who's previously called the Affordable Care Act "unconstitutional." His ruling threatens to cut off sexual and reproductive healthcare for more than 150 million U.S. residents who have employer-based healthcare plans. Primary care and HIV physician Dr. Oni Blackstock tweeted in response, "This makes no sense and am assuming is being driven solely by homophobia and transphobia. Disgusting and inhumane."
TOPICS:
Hundreds of Law Enforcement Officers Listed as Members of Oath Keepers Militia
SEP 08, 2022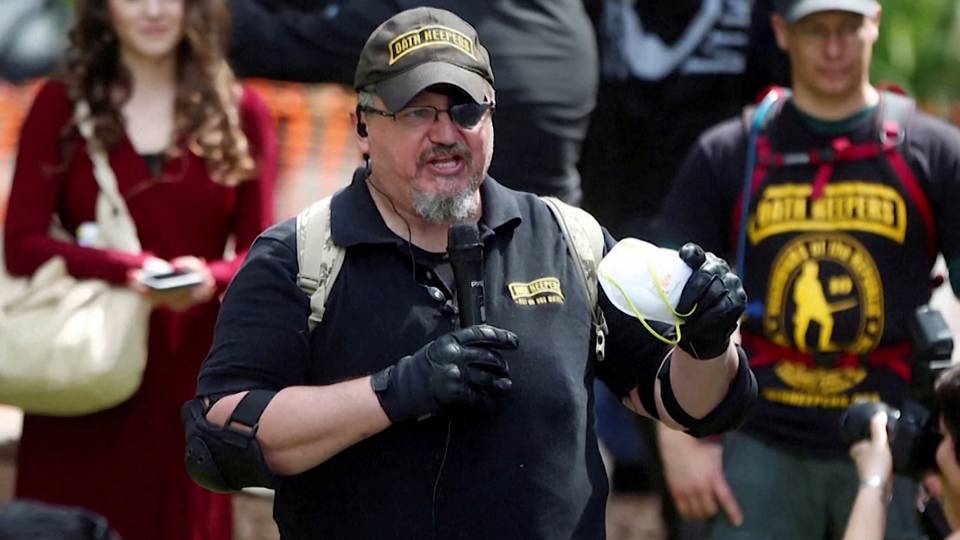 A federal judge in Washington, D.C., has rejected a bid by the founder of the far-right Oath Keepers militia to delay his trial on seditious conspiracy charges over his role in the January 6 assault on Congress. Prosecutors say 57-year-old former U.S. Army paratrooper Stewart Rhodes ordered Oath Keepers under his command to spread out in a military formation inside the Capitol looking for House Speaker Nancy Pelosi, while a heavily armed "quick reaction force" stood by at a hotel just outside of Washington ready to take action.
This comes as a new report reveals more than 370 law enforcement professionals appear to be linked to the Oath Keepers. The Anti-Defamation League found the names among some 38,000 listed as members in a leaked Oath Keepers membership list. They include police chiefs and sheriffs and more than 80 people who were either running for public office or already serving as elected officials.
TOPICS:
Haitian Protesters Demand Food, Safety and Resignation of PM Ariel Henry
SEP 08, 2022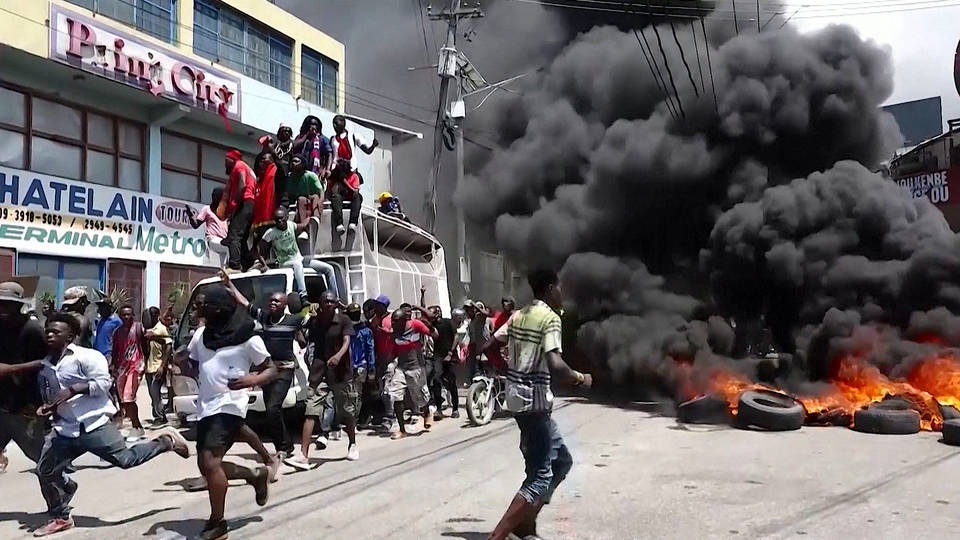 In Haiti, thousands of people rallied in the capital Port-au-Prince and other cities Wednesday, demanding safer streets, affordable food and medicine, and the resignation of Prime Minister Ariel Henry.
Jeanine Joseph: "I face hunger and an expensive life. I can't send my children to school. I can't pay for my house. Misery, mess. I can't go out because of the insecurity."
Protester: "Ariel Henry is a murderer, criminal and perpetrator of the assassination of Jovenel Moïse. We do not have time. We are here in the streets to demand the departure of these criminal murderers."
Human rights groups estimate criminal gangs control over half of Haiti's territory, filling a power vacuum left behind by the assassination of President Jovenel Moïse in July of 2021.
TOPICS:
Israeli Military Kills 20-Year-Old Palestinian During Raid
SEP 08, 2022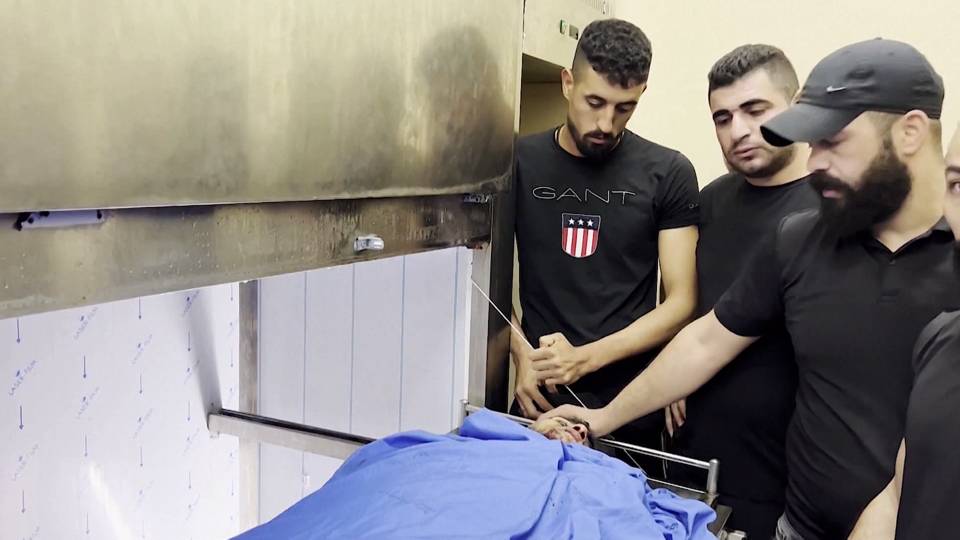 In the occupied West Bank, Israeli forces shot and killed a 20-year-old Palestinian man during a raid on the al-Faraa refugee camp early Wednesday. Family members say Younis Ghassan Tayeh was shot in the chest from a distance of about 100 meters. This is Tayeh's twin brother, Hussein, who witnessed the killing.
Hussein Tayeh: "I asked him not to cross the street, since a soldier might be taking aim. As soon as he crossed the street, a soldier immediately shot him."
It's the latest of what have become daily incursions by Israel's military into the Occupied Palestinian Territories.
TOPICS:
Earthquake Toll in China's Sichuan Province Rises to 82 Amid COVID Lockdown
SEP 08, 2022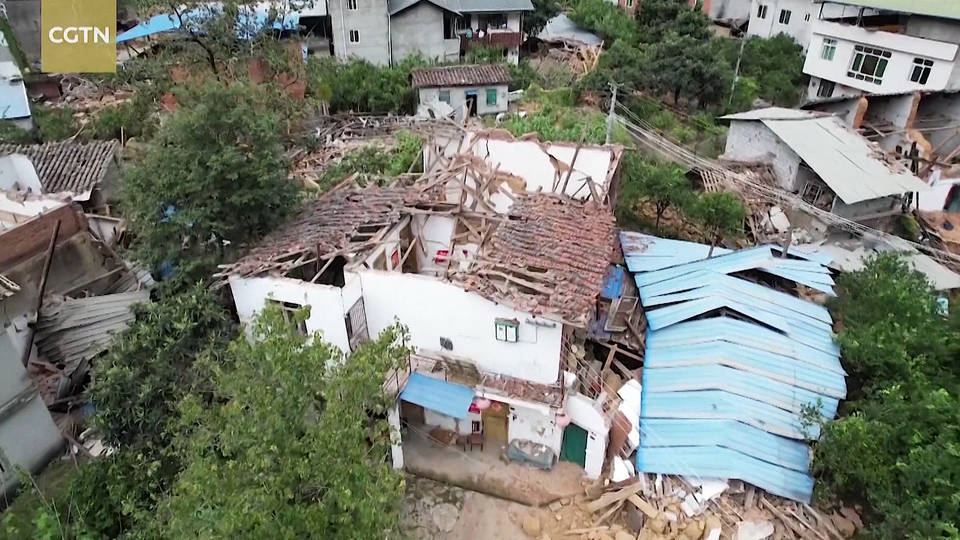 In China, the death toll from Monday's earthquake in Sichuan province has risen to 82. Dozens more remain missing, and rescue crews trying to reach remote areas have been hampered by rain, flash floods and mudslides. The earthquake has also compounded China's efforts to combat COVID-19. On Wednesday, authorities extended a week-long lockdown of Sichuan's capital city, Chengdu, home to 21 million people. China is reporting about 2,000 coronavirus infections a day as it struggles to maintain its "zero-COVID" strategy.
TOPICS:
Second Suspect in Canada Stabbings Dies of Apparent Self-Inflicted Wounds After Arrest
SEP 08, 2022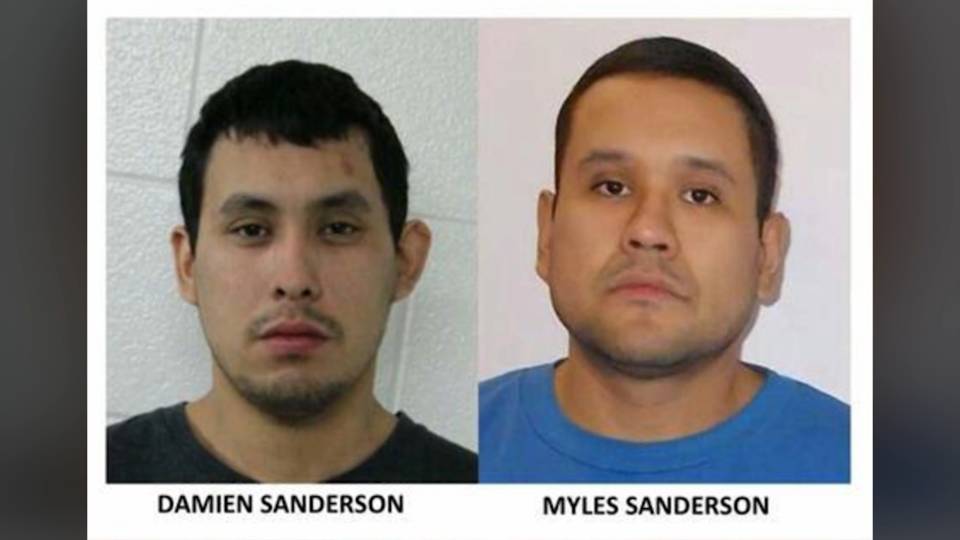 In Canada, the second suspect in a mass stabbing in Saskatchewan has died, reportedly of self-inflicted wounds shortly after his arrest. Myles Sanderson and his brother Damien were wanted in connection with the killing of 10 people and the wounding of 18 others on Sunday — all but one of them members of the James Smith Cree Nation. Damien Sanderson was found dead the day after the attacks, according to the police. Many questions remain about the case, such as the brothers' motivation for the mass killing and how Myles Sanderson was able to kill himself while in police custody.
TOPICS:
Memphis Gunman Kills 4, Injures 3 in Day-Long Rampage
SEP 08, 2022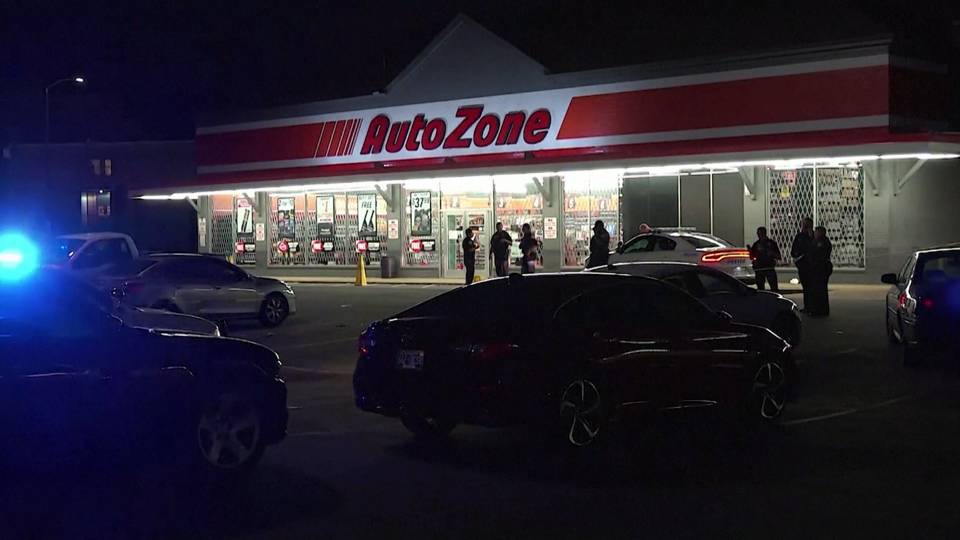 In Tennessee, a gunman went on a day-long rampage across the city of Memphis on Wednesday, shooting seven people — four of them fatally — across eight different crime scenes before he was finally arrested late Wednesday. Police say the 19-year-old suspect streamed the violence from his cellphone on Facebook Live. Much of Memphis remained shut down throughout the evening after residents were warned to shelter in place.
TOPICS:
Texas Mass Shootings Rose 62% Following Open Carry Bill
SEP 08, 2022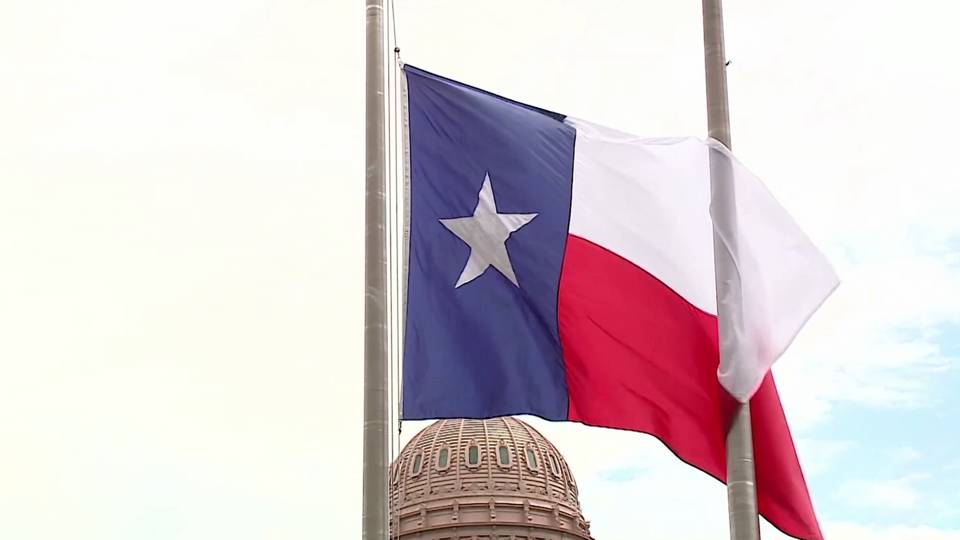 A new report by Reform Austin News finds the number of mass shootings across Texas rose by over 62% in the year after Republican Governor Greg Abbott signed a bill making it legal for anyone in Texas over the age of 21 to openly carry a gun in public without a permit or license.
TOPICS:
Las Vegas Official Arrested for Murder of Investigative Journalist
SEP 08, 2022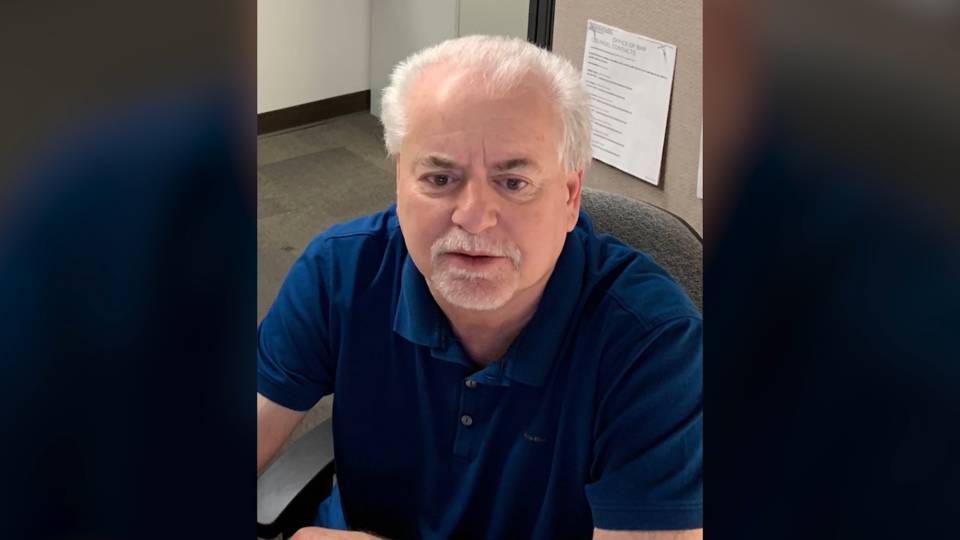 A Las Vegas public official has been arrested for the murder of investigative journalist Jeff German. Clark County Public Administrator Robert Telles was the subject of a series of reports uncovering claims of bullying and retaliation that German wrote for the Las Vegas Review-Journal. German was found dead with stab wounds outside his home Saturday morning. The 69-year-old veteran reporter covered Las Vegas for over 40 years and was "one of Nevada's most accomplished and trusted journalists," according to the Review-Journal.
TOPICS:
Seattle Public School Workers Strike for Better Pay and Resources
SEP 08, 2022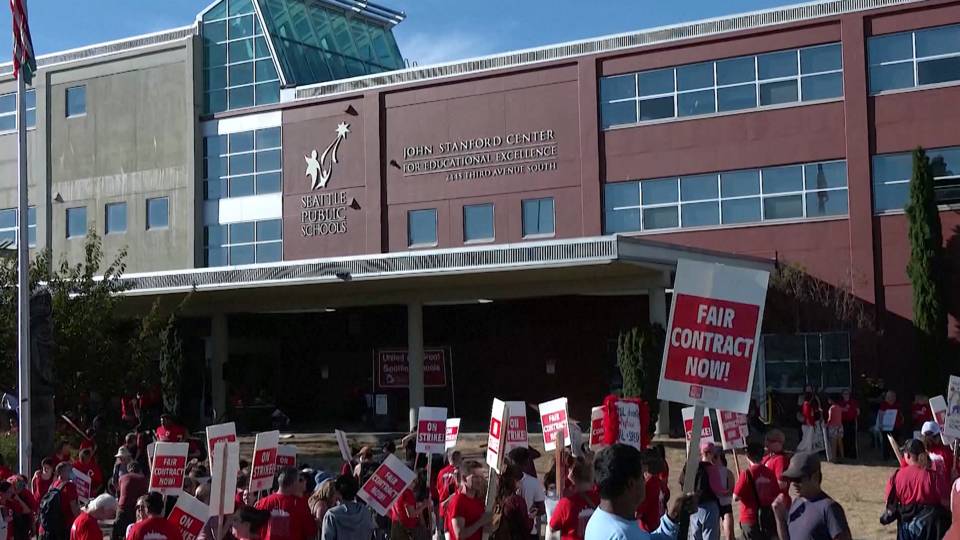 In Seattle, Washington, about 6,000 teachers and other public school workers went on strike Wednesday morning, just as classes were set to begin for some 50,000 students. The teachers' union is demanding smaller caseloads for both students and teachers, better salaries and more resources for special education and English-language learners.
bq. Jessica Powell: "We don't want to be out here. We want to be in our building with our students. We miss our kids. We were hoping for a great start to the year."
bq. Douglas Austin III: "What they're trying to do is cut the special education and then not offer any, you know — and put the kids in regular, what are called general education classes."
The original content of this program is licensed under a Creative Commons Attribution-Noncommercial-No Derivative Works 3.0 United States License. Thanks again to democracynow.org. for today's headlines.