Stacey Abrams challenges Brian Kemp's criminal enterprise and more headlines for today, November 2, 2002
he's banned children, he's banned abortion, he's banned background checks, he's banned the truth

and it's time for us to ban BRIAN KEMP from the governor's office." - Stacey Abrams
"Just Stop Oil!" Takes Aim At U.K. Gov't Buildings to Highlight Climate Crisis
Nov 02, 2022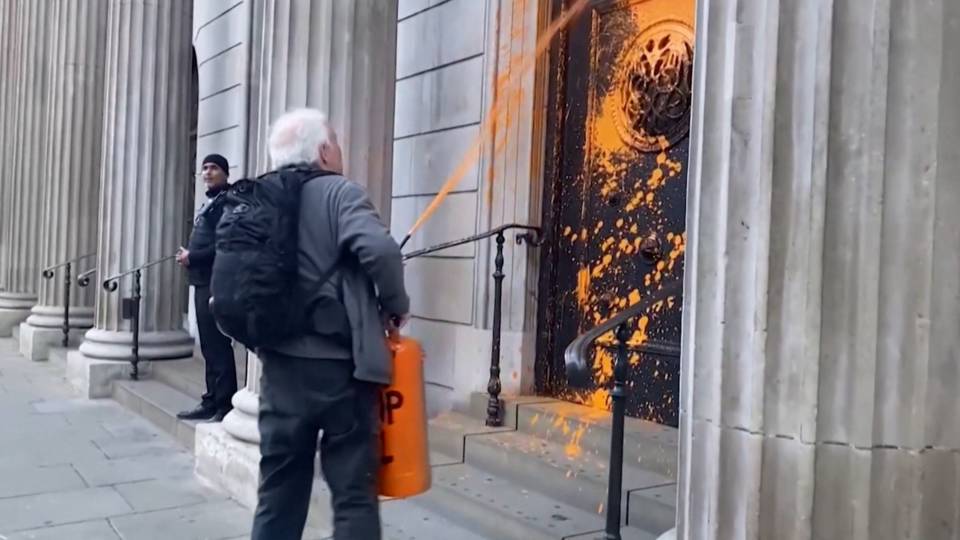 Image Credit: Just Stop Oil
In Britain, campaigners with the group Just Stop Oil blocked the gates to Downing Street, home to the office and residence of the prime minister, as some glued their hands to the street during an act of civil disobedience Tuesday. A day earlier, activists sprayed orange paint onto four buildings in Central London: The Bank of England, the Home Office, the MI5 domestic intelligence agency and the headquarters of News Corp. The protests capped a month of action aimed at disrupting daily life to demand immediate action on the climate crisis.
Protester: "It's criminal inaction, criminal inaction on the climate crisis. The U.N. say you need to act. The IPCC say you need to act. The IMF, the World Bank all say you need to act. And yet the government does nothing. What does it do? It issues new fossil fuel licenses. It says we need to drain every last drop of oil out of the North Sea."
Abrams Makes Final Push in GA Gov. Race as Biden Speaks to Voters in Florida
Nov 02, 2022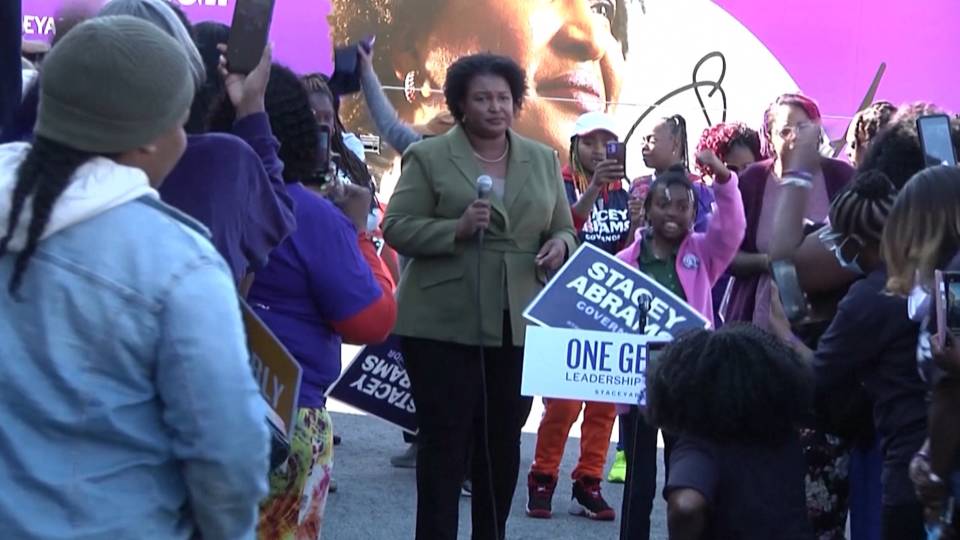 Democrats in key states are making their final appeals to voters this week. In Georgia, gubernatorial candidate Stacey Abrams took aim at sitting Governor Brian Kemp as she spoke to supporters Tuesday.
Stacey Abrams: "This is a man who's banned books, he's banned children, he's banned abortion, he's banned background checks, he's banned the truth and it's time for us to ban him from the governor's office."
Meanwhile President Biden traveled to Florida yesterday and warned voters Republicans would cut Medicare and Social Security if they win the elections.
SCOTUS Blocks Transfer of Trump Tax Documents, Rules Lindsey Graham Must Testify in GA 2020 Probe
Nov 02, 2022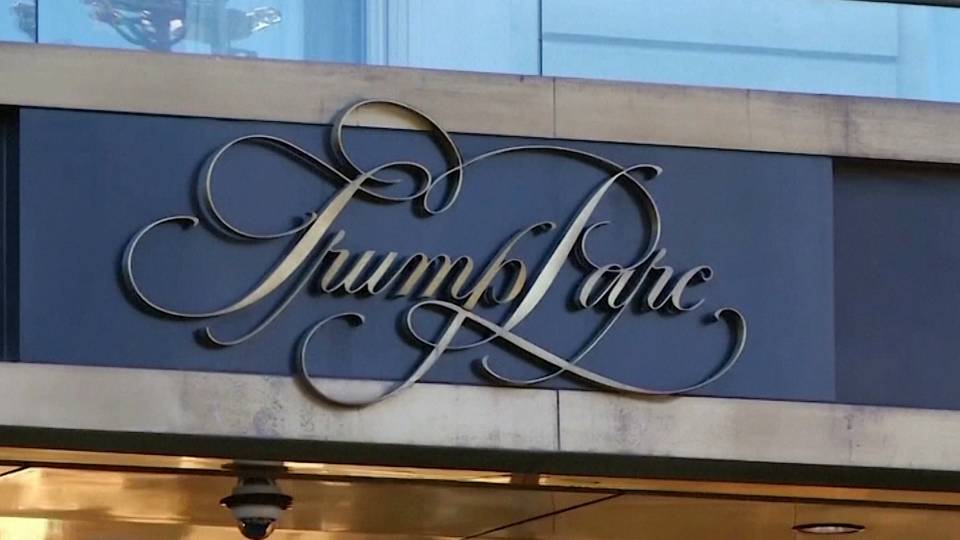 Chief Justice John Roberts temporarily blocked the Treasury Department from handing over Donald Trump's tax records to the House Ways and Means committee. The House committee has until November 10 to respond to Trump's latest appeal. If Republicans take the House of Representatives in the midterms, it's likely the demand for records will expire and will not be further pursued once the new Congress is seated.
Also on Tuesday, the Supreme Court refused to block a Georgia grand jury subpoena for Senator Lindsey Graham to testify about Trump's efforts to overturn the 2020 presidential election results. Fulton County District Attorney Fani Willis says Graham called Georgia Secretary of State Brad Raffensperger after the election and asked about "reexamining certain absentee ballots […] to explore the possibility of a more favorable outcome for former President Donald Trump."
Biden Admin Weighing Sending Haitian Asylum Seekers to Guantánamo Bay
Nov 02, 2022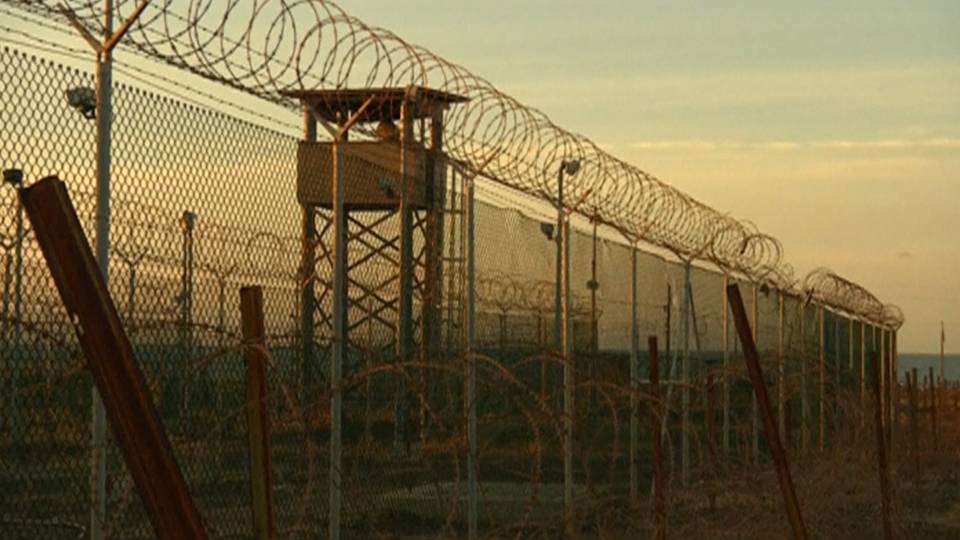 NBC News is reporting the Biden administration is considering expanding operations at the U.S. military base and prison at Guantánamo Bay, Cuba, to hold Haitians who are caught at sea trying to reach the United States. This comes as Haiti is facing a growing political and humanitarian crisis. In the 1990s, the United States used Guantánamo to hold as many as 12,000 Haitians who fled the country following the U.S.-backed 1991 coup.  Haiti
Dozens of Migrants Missing After Two Shipwrecks off Greek Coast
Nov 02, 2022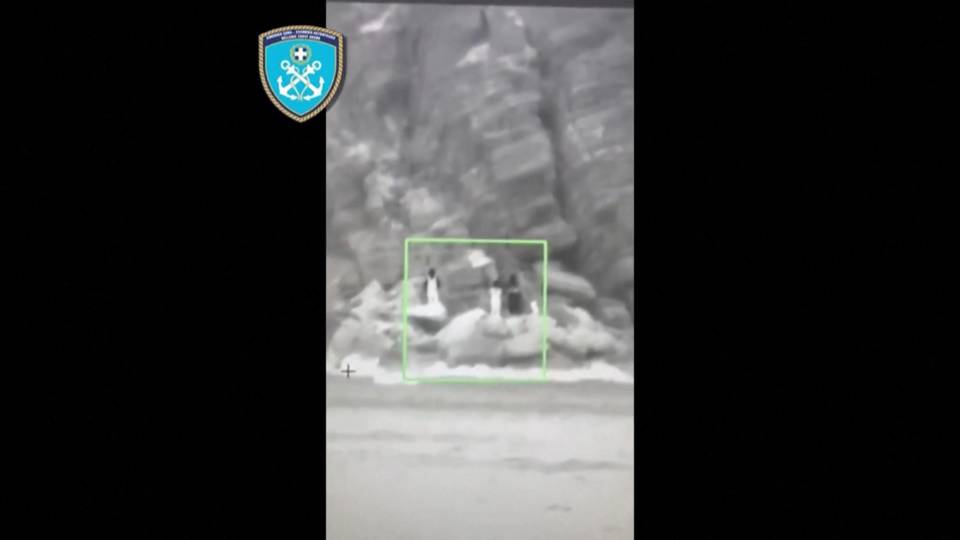 In the Mediterranean, the Greek coast guard says they have found 11 survivors after a boat carrying migrants capsized in rough waters off the Greek coast. Dozens of others remain missing. The survivors are nationals of Egypt, Afghanistan and Iran. A separate search-and-rescue operation continues for another shipwreck, which had a dozen people on board. Four Palestinians have been rescued, and one person was found dead    Refugees
Nobel Laureates Draw Attention to Egypt's Jailing of Activists Ahead of COP27
Nov 02, 2022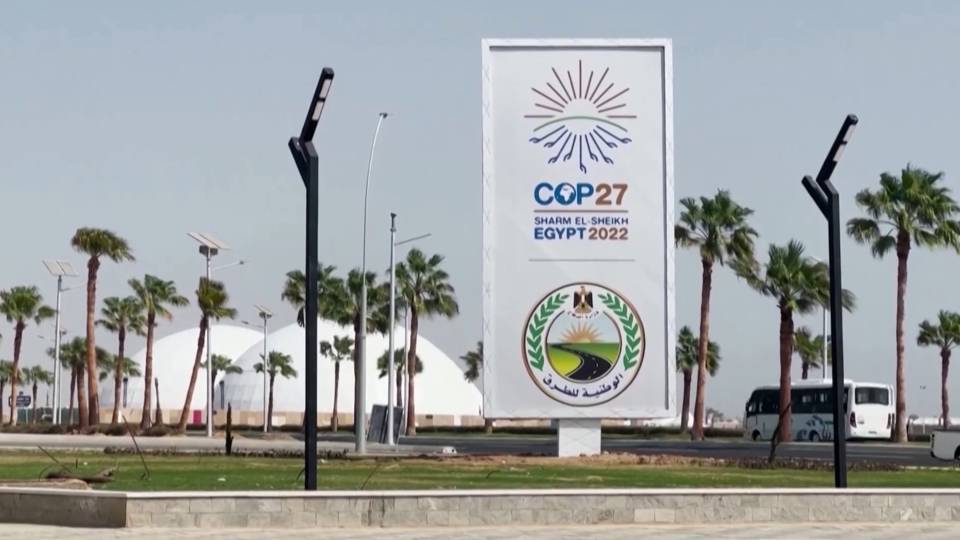 Fifteen Nobel laureates have signed on to a letter to world leaders ahead of this month's U.N. climate summit, asking them to "devote part of your agenda to the many thousands of political prisoners held in Egypt's prisons — most urgently, the Egyptian-British writer and philosopher, Alaa Abd el-Fattah, now six months into a hunger strike and at risk of death." The majority of the Nobel literature laureates since 1986 signed the letter.  Freedom of the Press
Egypt Releases Detained Climate Activist Ajit Rajagopal Amid Crackdown on Protests
Nov 02, 2022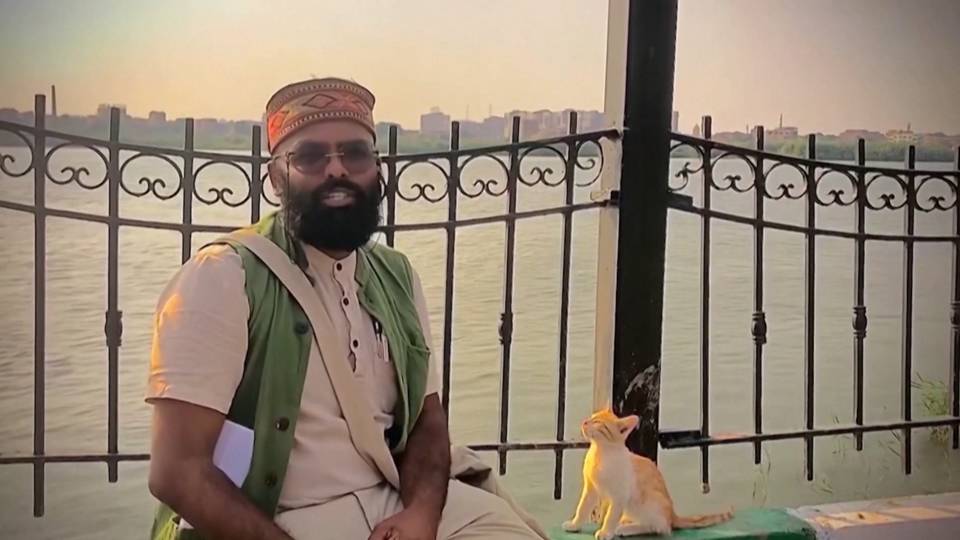 Egyptian authorities released Indian climate activist Ajit Rajagopal earlier this week, after detaining him as he undertook a "March For Our Planet" on foot from Cairo to Sharm el-Sheikh, where COP27 will be held. This is Rajagopal describing his detention.
Ajit Rajagopal: "I was kept there for hours and hours and the whole night. They haven't informed me what is the charge against me, what are they going to do, how can I help them in the process, nothing was being informed and I didn't get any food from them, even water as well."
An Egyptian human rights group says at least 67 people have been arrested over the past week and a half as part of a crackdown ahead of the climate conference.
Rapper Takeoff Killed in Houston Shooting
Nov 02, 2022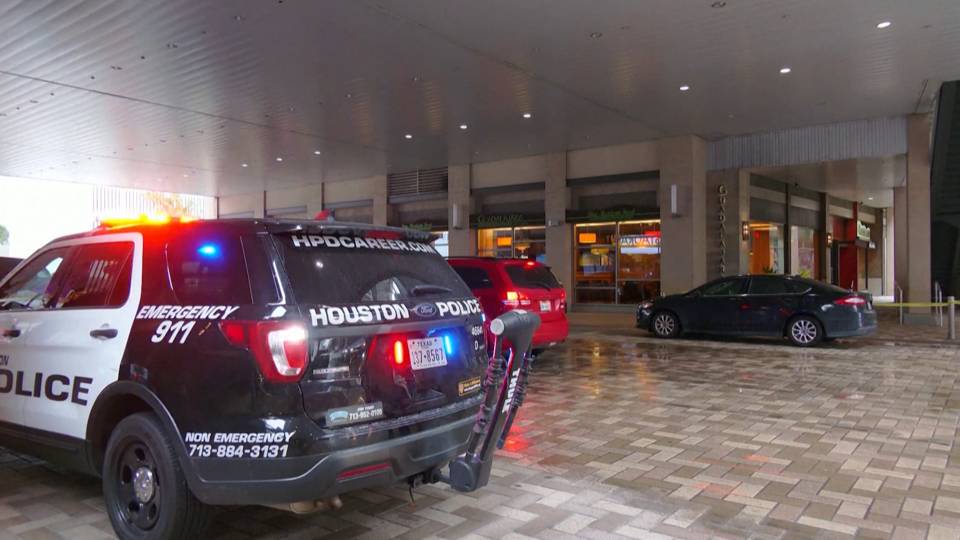 In Houston, Texas, 28-year-old rapper Takeoff was killed early Tuesday in a shooting outside of a bowling alley. His record label said he was the victim of a stray bullet. Takeoff, born Kirshnik Khari Ball, was one-third of Atlanta-based supergroup Migos, known for such hits as "Versace" and "Bad and Boujee." There have been over 370 homicides in Houston in 2022; early data suggests over 80% of these involved guns.
NYC Starbucks/Amazon Go Workers File Union Petition; NLRB Says Ithaca Starbucks Must Reopen
Nov 02, 2022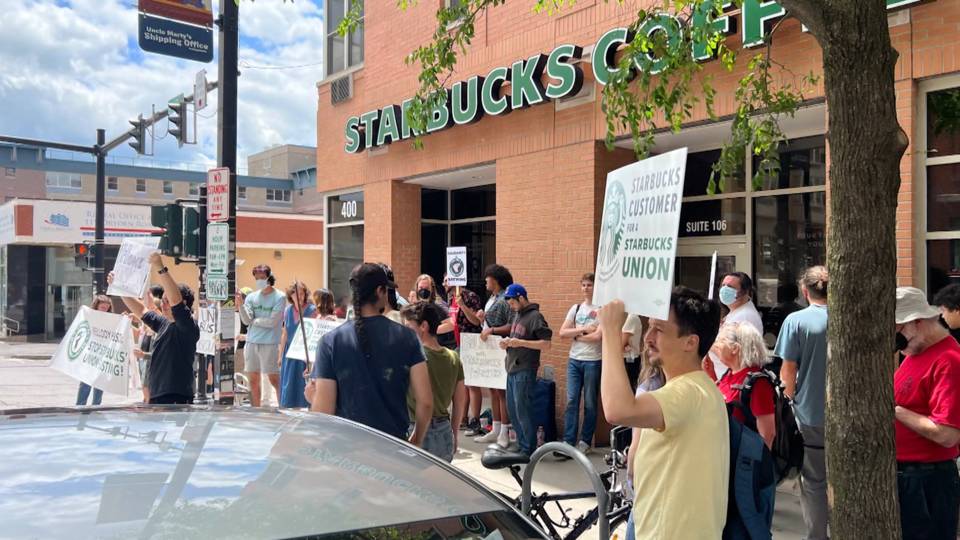 Image Credit: Twitter: @DsaBinghamton
In labor news, workers at a Starbucks/Amazon Go store in New York City have filed a petition for a union election with Starbucks Workers United. Employees say they work two jobs but only get paid for one since they're both acting as baristas for Starbucks and also stocking shelves and tracking inventory for Amazon's convenience store. Meanwhile, unionized workers at the Starbucks Roastery in New York City are in the second week of a strike over unsafe and unsanitary working conditions, including a bed bug infestation and mold in the ice machines.
In related news, the National Labor Relations Board says Starbucks broke the law when it closed an Ithaca store in upstate New York as retaliation against unionizing workers. The NLRB says Starbucks should reopen the store and compensate workers for lost wages.
Investigation into 1921 Greenwood Race Massacre Uncovers Another 17 Bodies
Nov 02, 2022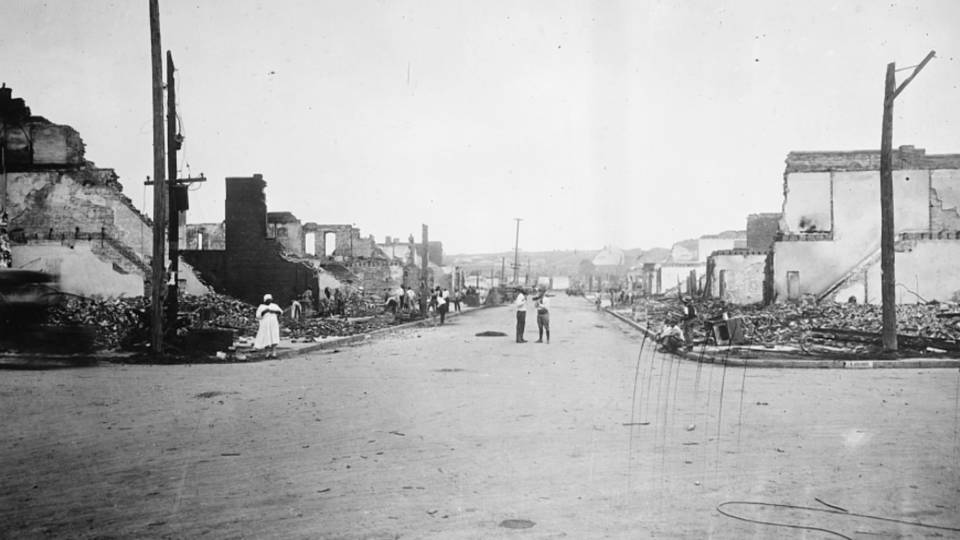 In Tulsa, Oklahoma, investigators searching for victims of the 1921 Greenwood Massacre have discovered another 17 bodies, buried in a mass grave in a local cemetery. It is believed 300 African Americans were killed and 1,000 injured when a white mob descended upon and destroyed the Black neighborhood known as "Black Wall Street." None of the white supremacists were ever arrested in connection with the violence, which included aerial bombardment with dynamite and incendiaries on the 35-block community.