State Department Argues Immunity for Saudis in Khashoggi Lawsuit
Nov 18, 2022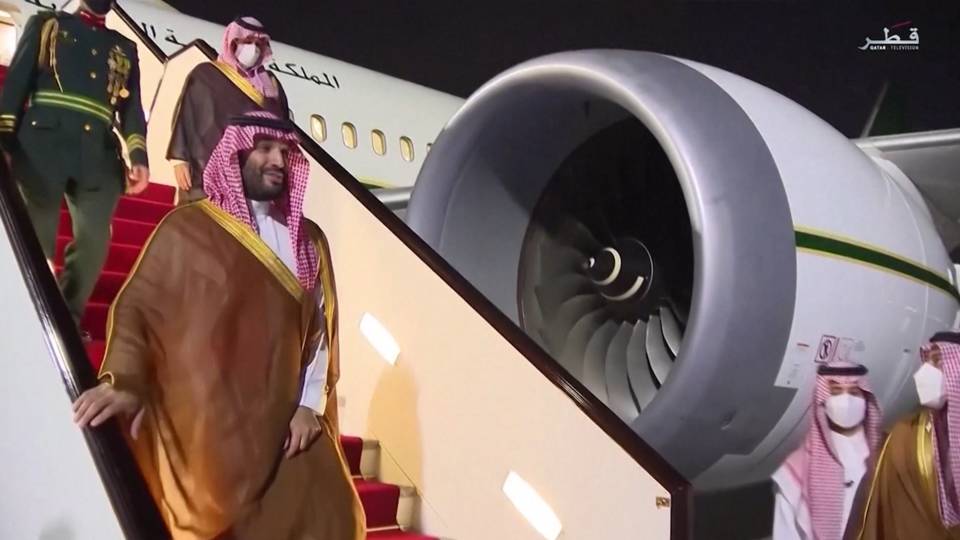 The Biden administration is petitioning a U.S. court to grant Saudi Crown Prince Mohammed bin Salman sovereign immunity in a civil case seeking legal accountability for his involvement in the 2018 murder of journalist Jamal Khashoggi. The State Department argued Bin Salman's new role as Saudi Arabia's prime minister means that he is "the sitting head of government and, accordingly, immune." Biden vowed as a presidential candidate to make Saudi Arabia a "pariah" for the state-sponsored killing of Khashoggi, who was a Washington Post columnist, but since taking office, Biden has refused to condemn bin Salman for ordering Khashoggi's killing and dismemberment.
Blaze Kills 21 People at Jabaliya Refugee Camp in Gaza
Nov 18, 2022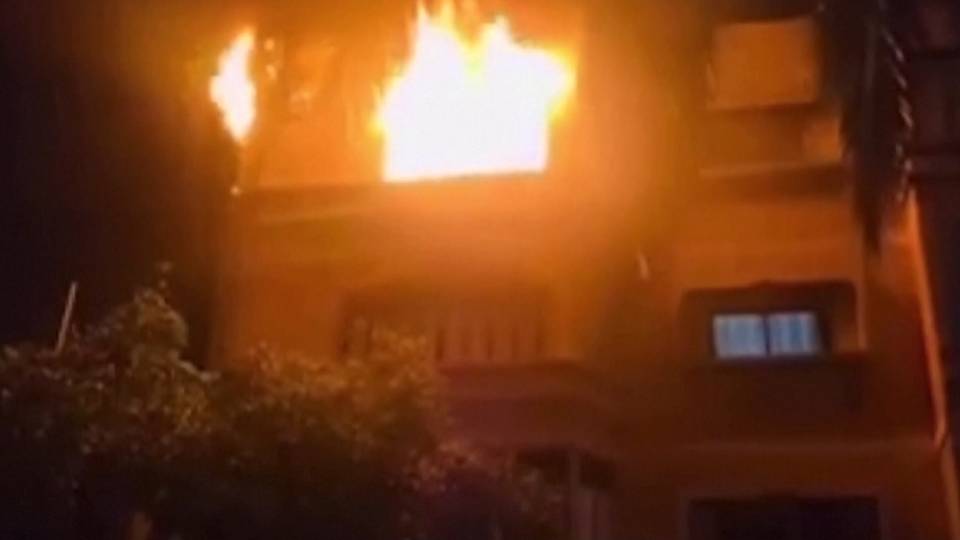 In the Gaza Strip, at least 21 people were killed and others injured on Thursday after a fire tore through an apartment complex in the crowded Jabaliya refugee camp. In response to a request from the Palestinian Authority, Israeli officials said they would lift Gaza's normal travel restrictions to allow survivors to seek medical treatment in Israel.
World Cup Kicks Off in Shadow of Qatar's Human Rights, Labor Abuses
Nov 18, 2022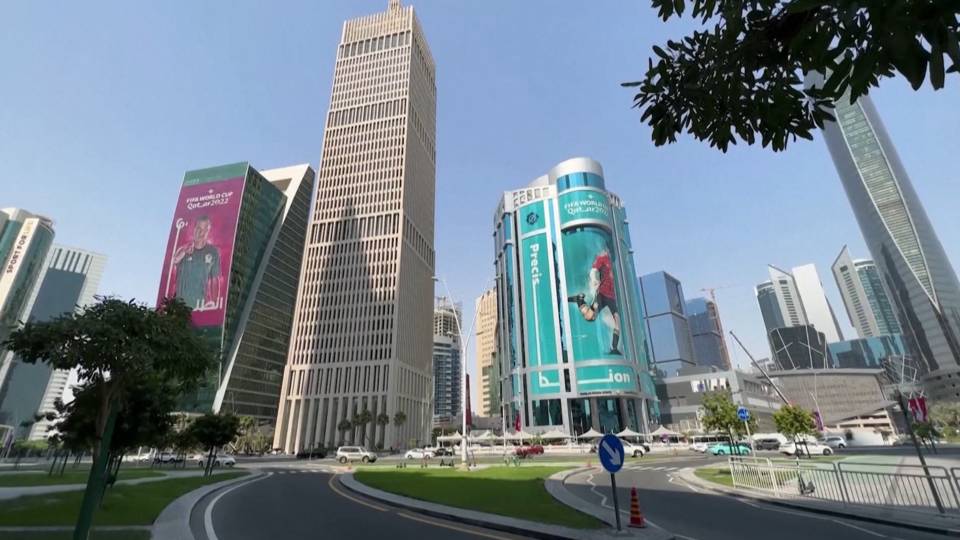 The FIFA World Cup soccer tournament opens in Qatar on Sunday as human rights advocates condemn serious labor and human rights abuses against migrant workers who built stadiums and other infrastructure in preparation for Qatar to host one of the most anticipated international sports tournaments. Rights groups report thousands of migrant workers, from countries including India, Pakistan, Nepal, Bangladesh and Sri Lanka, have died in the dozen years since Qatar won the right to host this year's World Cup. Qatar has also deported migrant workers who've denounced wage theft. 
Adjunct Professors at NYC's New School Launch Indefinite Strike
Nov 18, 2022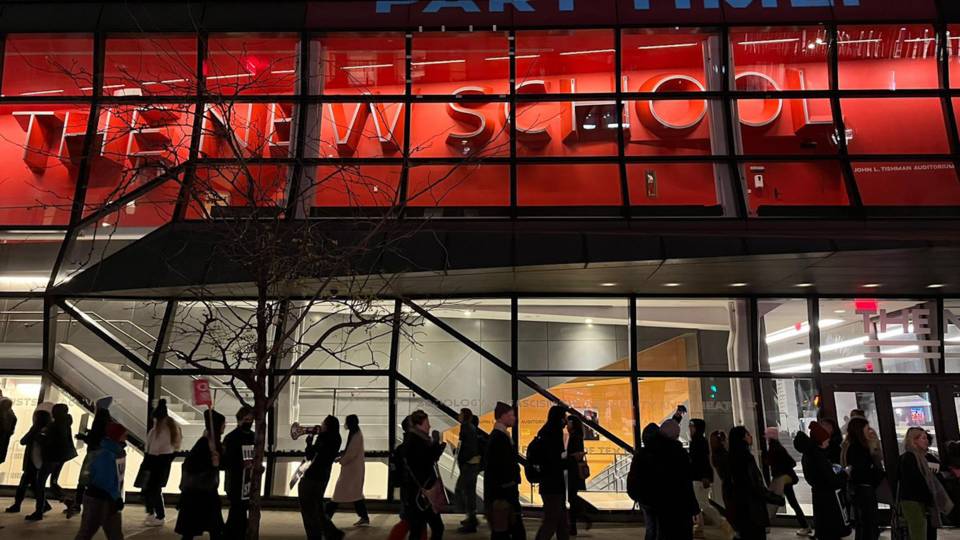 Image Credit: Twitter: @UAW7902
In New York City, part-time faculty members at the New School University have gone on an indefinite strike to demand a fair union contract. Adjuncts say they haven't received a pay raise since 2018 and that administrators' offer of a 3.5% wage increase falls far short of keeping pace with record inflation.
Meanwhile, nearly 50,000 student workers at all 10 University of California campuses are on the fifth day of an open-ended strike. The workers are demanding child care subsidies, better healthcare for dependents, lower tuition for international scholars, and are asking for their compensation to be tied to housing costs.
Starbucks Workers Walk Out Nationwide to Protest Chain's Anti-Union Efforts 
Nov 18, 2022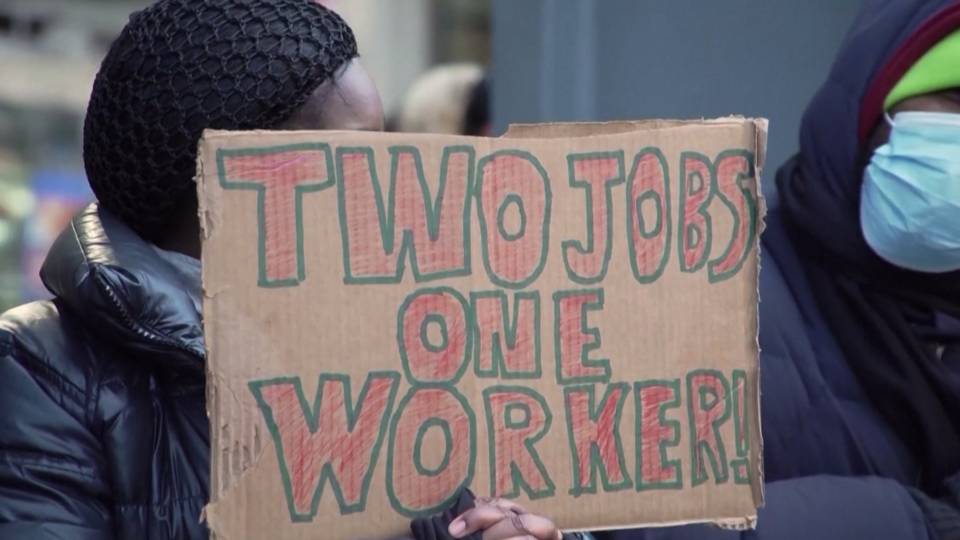 In more labor news, thousands of Starbucks workers at over 100 stores nationwide walked off the job yesterday over the company's refusal to bargain in good faith with newly unionized employees. Starbucks workers in New York joined the day of action dubbed the "Red Cup Rebellion."
Dreyson: "Starbucks claims to be a progressive company, but they drive us to the bone every single day. Our healthcare is unaffordable for many of us. We have serious health and safety issues in our store."
Hal Battjes: "We are on strike because we are fighting for better scheduling, fair wages, and the failure to bargain from Starbucks. They have not decided to bargain with the unions, which is an illegal activity. They've been stalling. They've been doing their best to avoid us."
Hundreds of Twitter Workers Resign After Declining to Go "Hard Core" for Musk 
Nov 18, 2022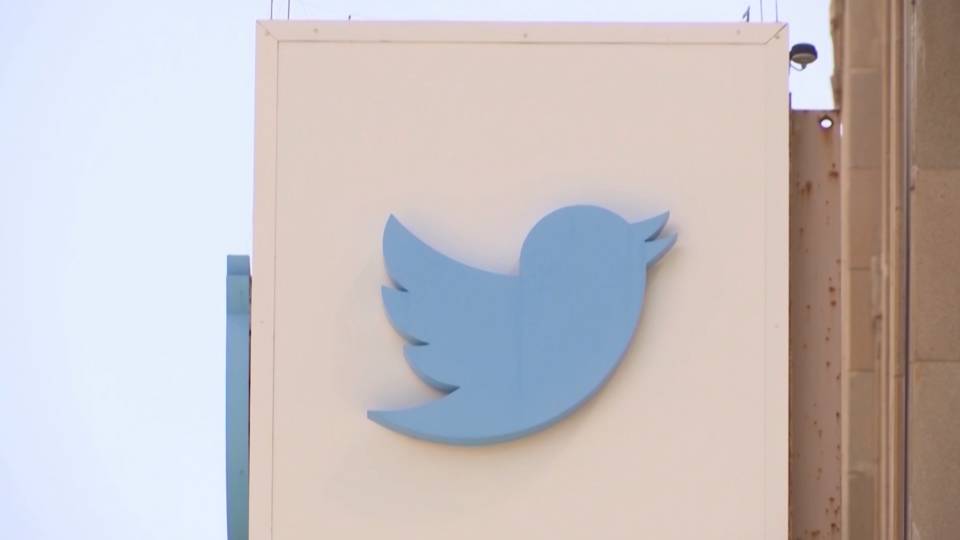 Hundreds of Twitter workers resigned Thursday after rejecting new owner Elon Musk's one-day ultimatum to go "extremely hard core" or leave with three months' severance pay. Twitter has closed its doors until Monday as it figures out which former workers it now needs to cut access for, and amid rumors Musk is worried about internal sabotage at the company. Musk reportedly met with some employees in hopes of convincing them to stay. The hashtag #RIPTwitter began trending on Twitter. On Thursday night, a light projection on Twitter's San Francisco headquarters trolled Elon Musk with the words "bankruptcy baby," "apartheid profiteer" and "space Karen," among other insults.
Alabama Execution Called Off over Botched Attempt at Lethal Injection
Nov 18, 2022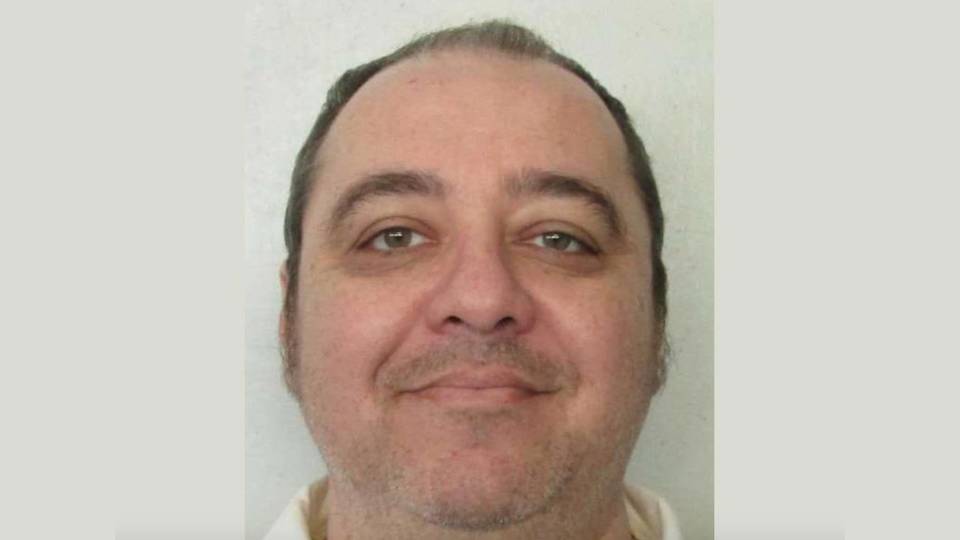 Alabama prison officials called off the execution of Kenneth Eugene Smith Thursday after they struggled to establish an IV line for his lethal injection. Alabama canceled another execution in September for the same reason.
This comes after an execution team in Arizona struggled Wednesday with the killing of a prisoner for the third time this year. Seventy-six-year-old Murray Hooper had always maintained his innocence after being convicted of murder and sentenced to death in 1983 without any DNA evidence, but was repeatedly denied DNA testing. After failing to insert an IV into Hooper's arms, his executioners used a vein near his groin. Hooper reportedly turned to witnesses and said, "Can you believe this?"
Staughton Lynd, Civil Rights Activist and War Critic, Dies at Age 92
Nov 18, 2022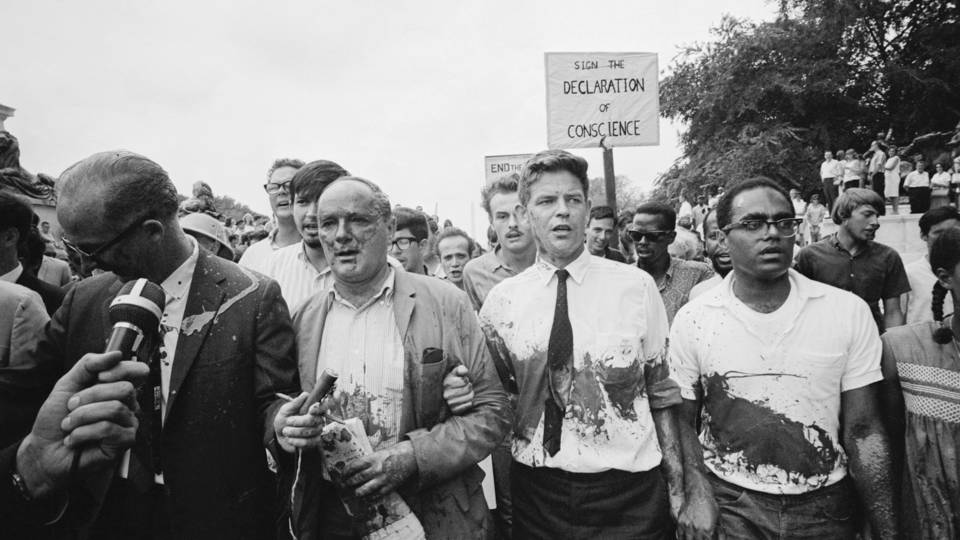 Image Credit: Bettmann via Getty Images
Staughton Lynd, the longtime peace and civil rights activist, lawyer and author, has died at the age of 92. In the early 1960s, Lynd taught alongside his friend Howard Zinn at Spelman College in Atlanta and served as director of the SNCC Freedom Schools of Mississippi. He was a leading early critic of the Vietnam War. The State Department stripped him of his passport after he traveled to North Vietnam in 1965. Staughton Lynd was a conscientious objector during the Korean War and later supported U.S. soldiers who refused to fight in Iraq. He appeared on Democracy Now! in 2006.
Staughton Lynd: "The logic of those precedents is that a soldier in Iraq or, like Lieutenant Ehren Watada, under orders to be deployed to Iraq can say, 'I consider this to be a war crime. Even if my superiors tell me something different, I am obliged to use my own judgment, my own conscience. And so I say no.'"