Senate Passes Marriage Equality Act in Bipartisan Vote
Nov 30, 2022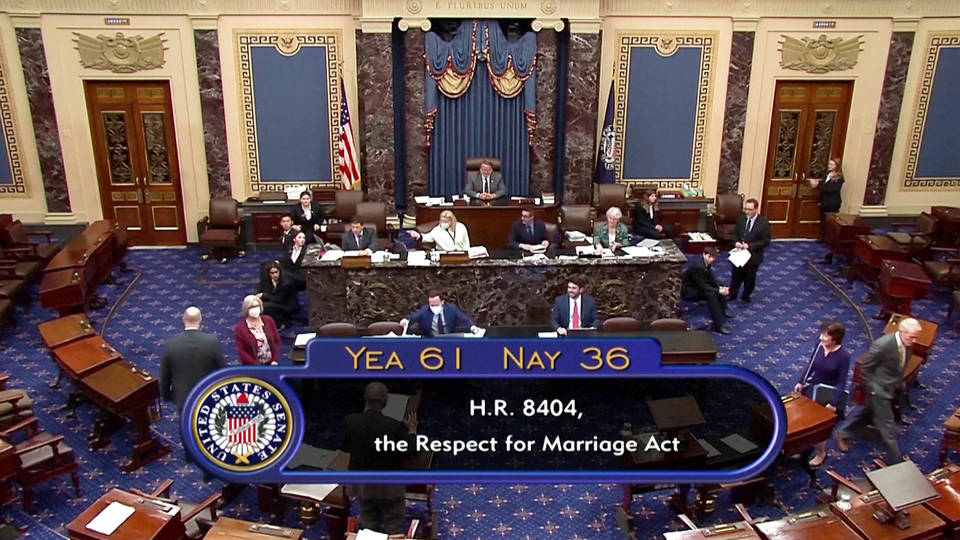 The Senate passed the Respect for Marriage Act in a 61-36 vote Tuesday, protecting same-sex and interracial marriages at the federal level. This is Wisconsin Democrat Tammy Baldwin, the first openly gay person elected to the U.S. Senate.
Sen. Tammy Baldwin: "I want to recognize the millions of same-sex and interracial couples who have truly made this moment possible by living their true selves and changing the hearts and minds of people around this country. Many of these same-sex and interracial couples are fearful. They're worried that the rights, responsibilities and freedoms that they enjoy through civil marriage could be stripped away."
The law would not stop individual states from banning same-sex marriage if the conservative-led Supreme Court overturns Obergefell v. Hodges, but it would force those states to recognize marriages from another state. Of the 12 Republicans who voted in favor of the bill, Wyoming Senator Cynthia Lummis said she was "vilified" for supporting the measure. The bill will now go back to the House, which is also expected to pass it, then to President Biden's desk for signing.
Hawaii's Mauna Loa Erupts for First Time in Almost Four Decades
Nov 30, 2022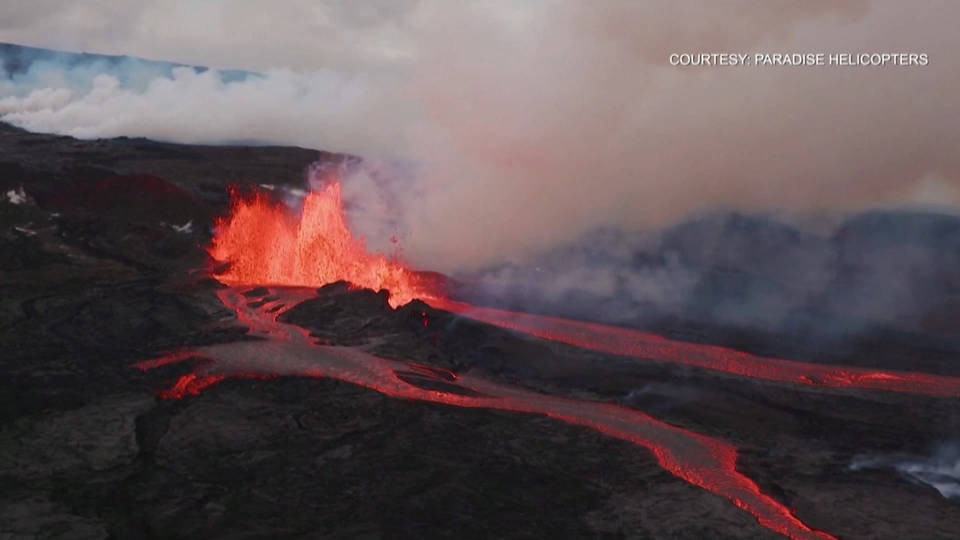 Image Credit: Tropical Visions Video
In Hawaii, Mauna Loa, the world's largest active volcano, is erupting for the first time in nearly four decades. Its neighbor, Kilauea, has been erupting for over a year. This is the first time the two volcanoes have erupted together since 1984.
NYC to Start Involuntarily Hospitalizing People with Mental Illness
Nov 30, 2022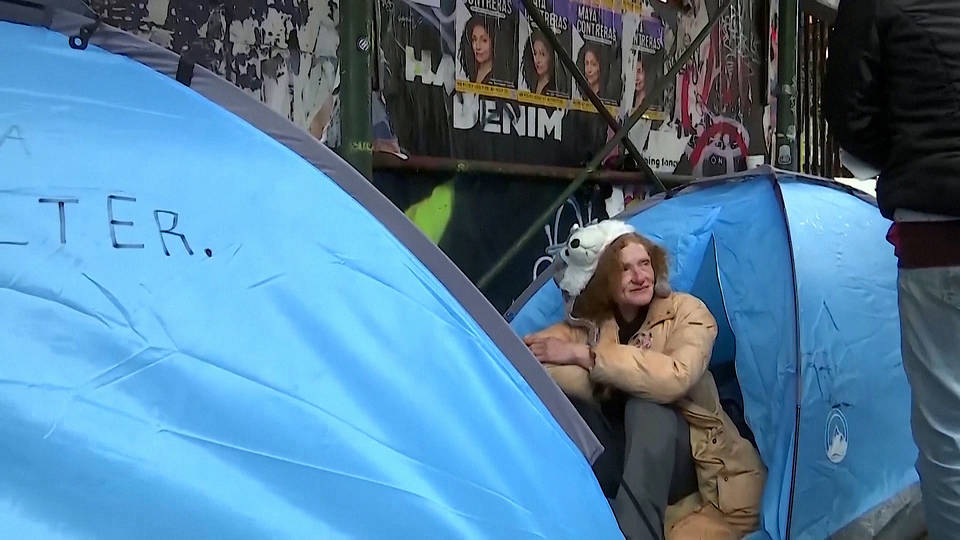 Here in New York City, Mayor Eric Adams said police and emergency medical workers will start hospitalizing people with mental illness against their will, even if they pose no threat to others.
Mayor Eric Adams: "A common misunderstanding persists that we cannot provide involuntary assistance unless the person is violent, suicidal or presenting a risk of imminent harm. This myth must be put to rest."
Rights groups swiftly condemned the announcement. The New York Civil Liberties Union said, "The Mayor's attempt to police away homelessness and sweep individuals out of sight is a page from the failed Giuliani playbook. With no real plan for housing, services, or supports, the administration is choosing handcuffs and coercion."
16 Communities in Puerto Rico File Climate Lawsuit Against Big Oil
Nov 30, 2022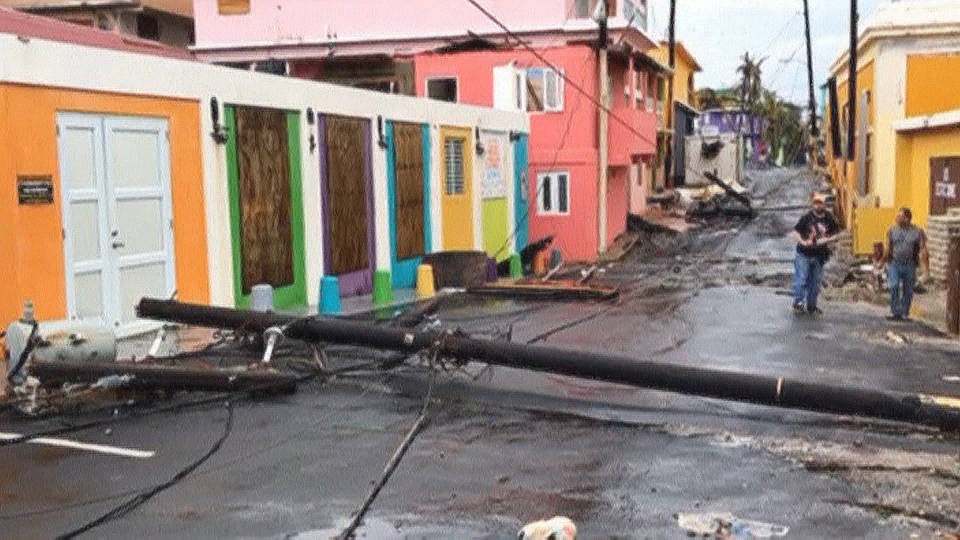 In Puerto Rico, 16 municipalities have filed a lawsuit against Chevron, ExxonMobil, Shell and other corporations, accusing them of contributing to the climate crisis by pushing a multibillion-dollar fraudulent marketing scheme that downplayed the catastrophic impacts of fossil fuels. The suit also blames Big Oil companies for the billions of dollars in damages after a devastating hurricane season in 2017. Hurricanes Irma and Maria killed thousands of people and destroyed critical infrastructure in Puerto Rico.