"Fire Drill Friday": Climate Protesters Target Sen. Manchin's "Dirty Deal" on Permits
Dec 05, 2022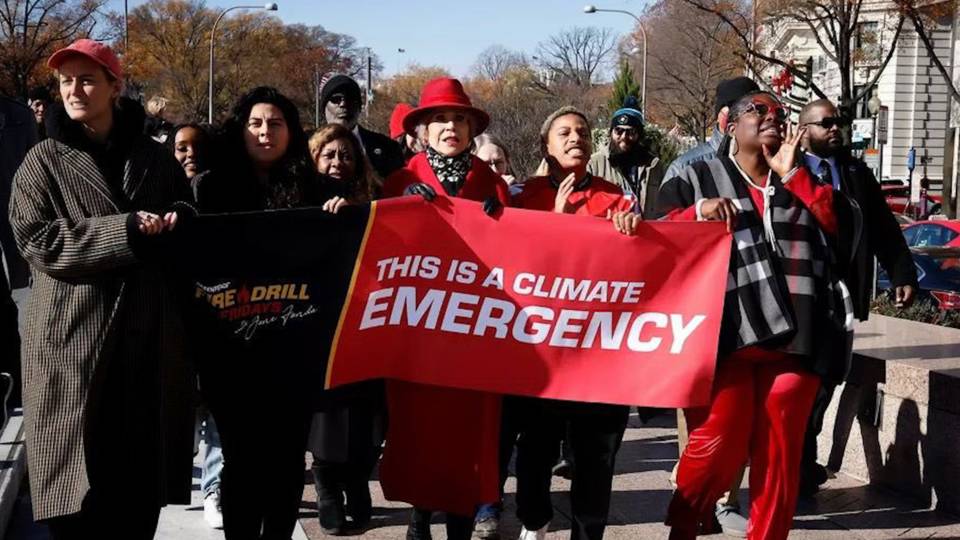 Image Credit: Twitter: @JeromeFosterII
In Washington, D.C., Jane Fonda led climate activists on their first Fire Drill Friday rally in nearly three years. Protesters were joined by some Democratic lawmakers, and members of the Biden administration, to demand Senator Joe Manchin's "dirty deal," granting favorable permitting to the fossil fuel industry, be shot down for good. This is climate activist Maria Lopez-Nuñez.
Maria Lopez-Nuñez: "No more sacrifice of our communities for the greater good, all right? The greater good will come from a just transition where we're all taken care of, where we transform the foundation of this society and break apart the racism, the classism. No means no. And we've already told no to this dirty side deal. So let's send it back where the hell it came from, and let's actually build the future, a future without compromise."
Today's headlines continue at Democracy Now!