Michigan Judge Sentences 3 Men Over Role in Plot to Kidnap Gov. Gretchen Whitmer
Dec 16, 2022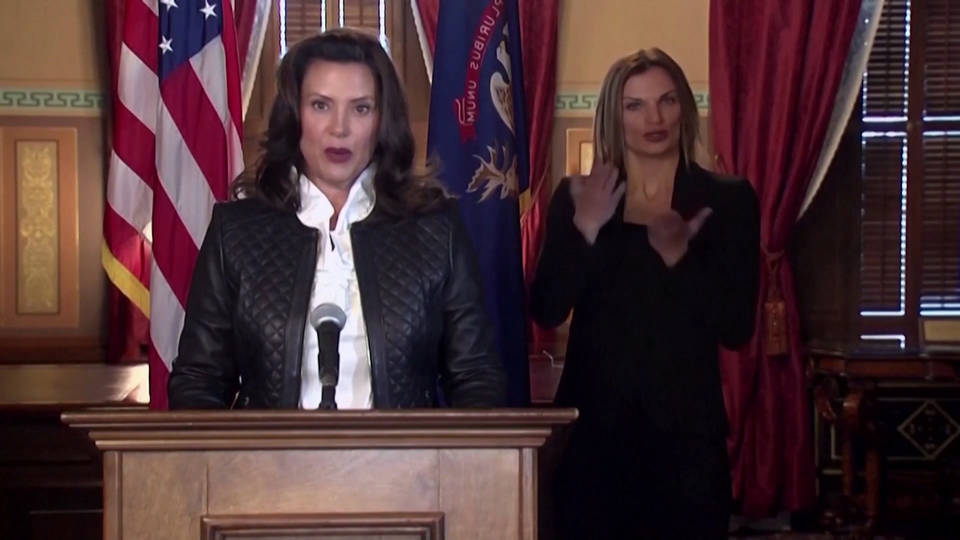 In Michigan, three men convicted of providing material support in the 2020 plot to kidnap Governor Gretchen Whitmer were sentenced Thursday to prison terms ranging from seven to 12 years. Prosecutors say Paul Bellar, Joseph Morrison and Pete Musico were part of the militia group Wolverine Watchmen, which planned to kill police and elected officials, as well as kidnap the governor. The plot was hatched after then-President Trump urged supporters to "LIBERATE" Michigan from coronavirus public health measures. 
Twitter Suspends Journalist Accounts in Mounting Crackdown by Elon Musk
Dec 16, 2022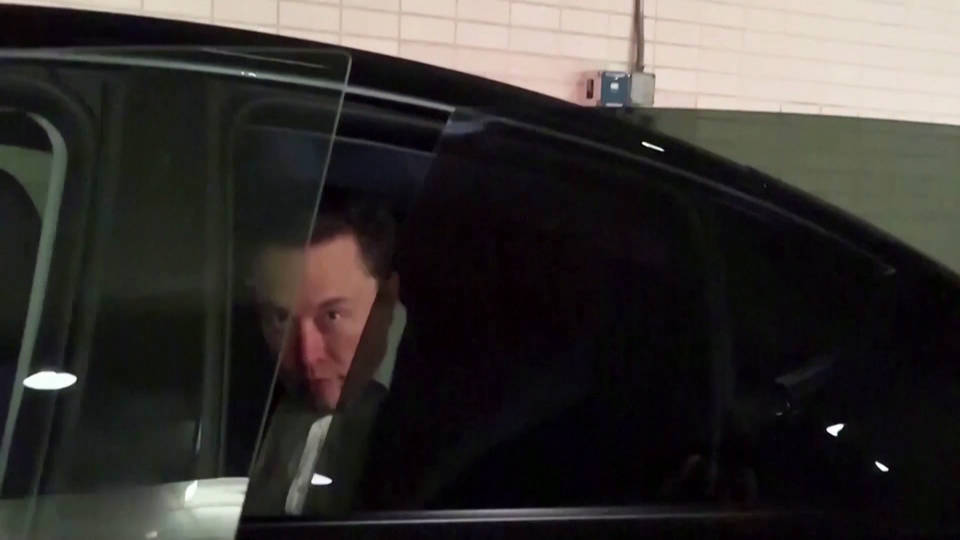 Twitter has suspended the accounts of over half a dozen journalists without warning, after the social media site's new owner Elon Musk accused them of posting "assassination coordinates" for him and his family, without providing any evidence. The reporters — from CNN, The New York Times, The Washington Post, The Intercept and other outlets — were suspended after Twitter changed its policy on sharing "live location information." Many of the journalists had reported on the latest policy change and Musk's mounting crackdown on accounts he disagrees with. In a statement, CNN said, "Twitter's increasing instability and volatility should be of incredible concern for everyone who uses Twitter."
Families of Uvalde Massacre Victims Blast Botched Police Response in House Testimony
Dec 16, 2022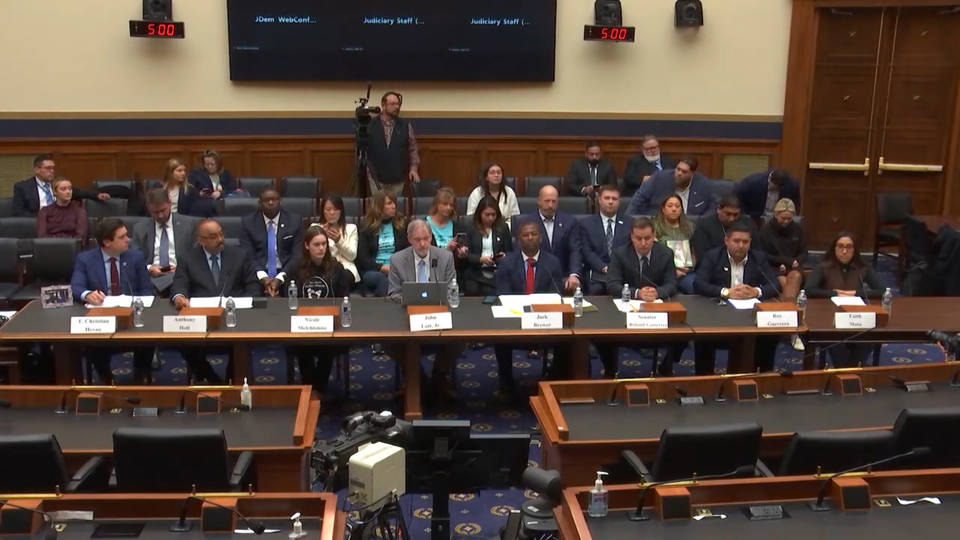 Texas lawmakers and grieving families of the victims of the mass shooting at Robb Elementary School in Uvalde testified before the U.S. House Judiciary Committee Thursday, where they blasted Uvalde law enforcement over its botched response during the massacre and demanded federal gun reform. The hearing began with the sound of the gunfire that killed 19 students and two teachers on May 24. This is Faith Mata, whose 10-year-old sister Tess was killed that day.
Faith Mata: "In the days following the death of my sister, I took on the responsibilities and tasks that my parents could not bear to do. My parents should not have to plan their own child's funeral. So I felt the need to step in when they needed me the most. Our life has changed forever. It has darkened because our light has left."
5 Louisiana Officers Charged in Killing of Black Motorist Ronald Greene
Dec 16, 2022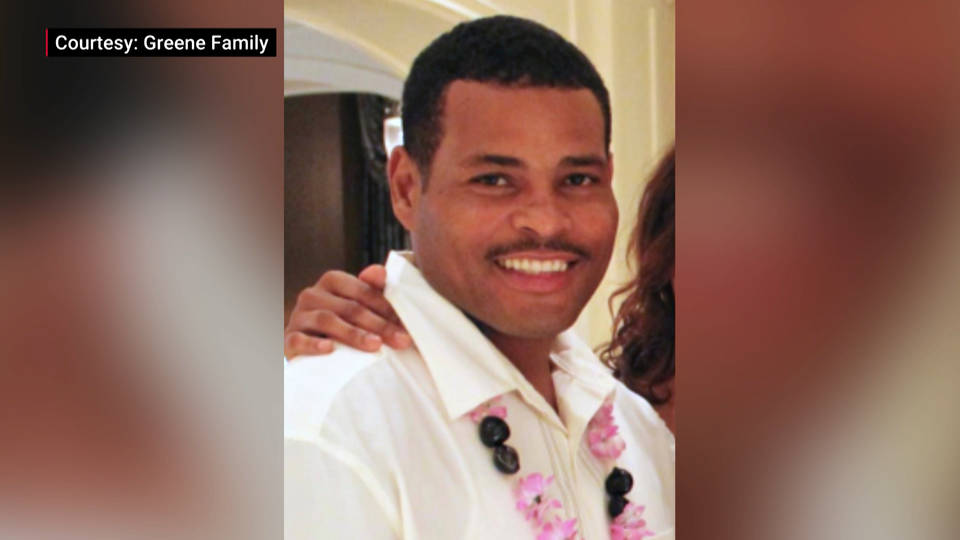 In Louisiana, five officers have been charged in the 2019 killing of Ronald Greene, a Black motorist who died after he was put in a chokehold, beaten and tased by Louisiana State Police officers. The charges, which include one count of negligent homicide, come after years of organizing and protests. Authorities originally told Greene's family he died due to injuries stemming from a crash, but body-camera footage shows officers assaulting Greene, who tells them, "I'm scared!"
Texas Jury Finds White Ex-Officer Committed Manslaughter When He Fatally Shot Atatiana Jefferson
Dec 16, 2022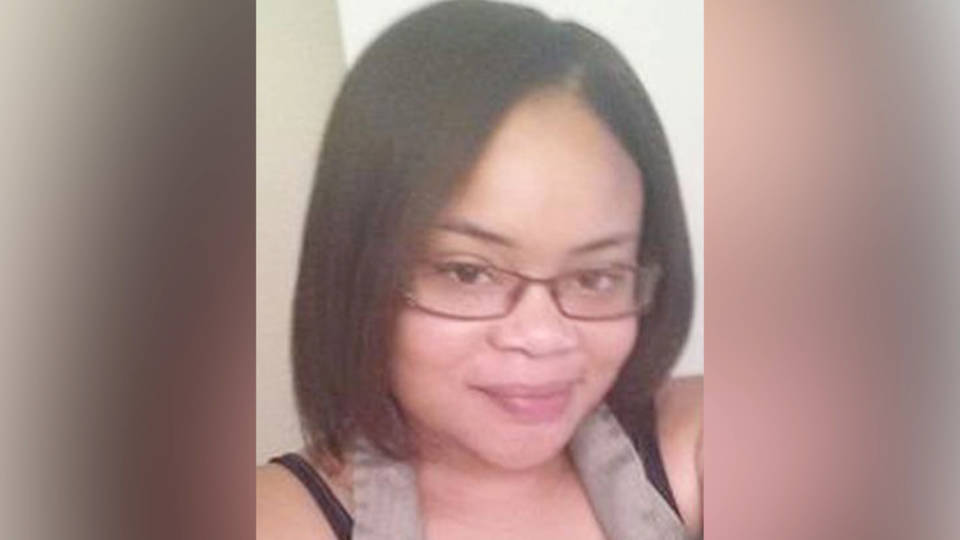 A Texas jury has found white former Fort Worth police officer Aaron Dean guilty of manslaughter for the fatal 2019 shooting of Atatiana Jefferson. Jefferson, a 28-year-old Black woman, was shot and killed by Dean, who was responding to a "wellness check" requested by her neighbor, who noticed the home's front door had been left open. Jefferson was babysitting her 8-year-old nephew at her mother's home at the time. The young boy, now 11, testified at the trial and was asked about the moments after his aunt was shot; he told the courtroom, "I was thinking, 'Is it a dream?'"
Rep. Ilhan Omar Urges Biden to Pardon Drone Whistleblower Daniel Hale
Dec 16, 2022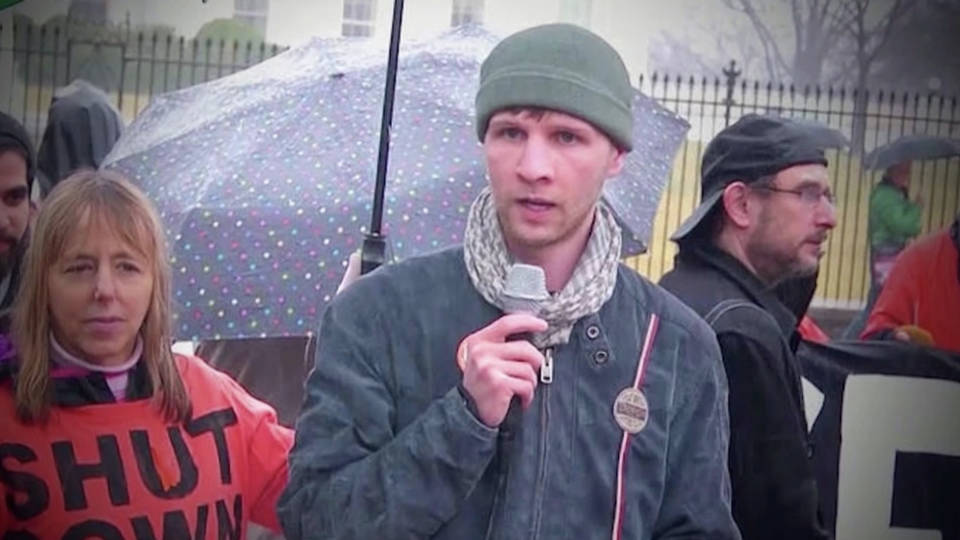 Minnesota Congressmember Ilhan Omar is calling on President Joe Biden to commute the sentence of Daniel Hale, who is serving 45 months in a federal prison for leaking classified information about the U.S. drone and targeted assassination program. Hale pleaded guilty in March of 2021 to one count of violating the World War I-era Espionage Act. His lawyers say he sought to bring attention to "immoral government conduct committed under the cloak of secrecy and contrary to public statements of then-President Obama regarding the alleged precision of the United States military's drone program." On Thursday, Congressmember Omar said Biden should pardon Daniel Hale and set him free.
Rep. Ilhan Omar: "Daniel's case is exactly what the pardon power is for, where the letter of the law cannot capture the complex moral judgment that human beings make in extraordinary circumstances. I take the prohibition on revealing classified information extremely seriously, but what Daniel did was courageous. What Daniel did was patriotic. What he did was public service."